George Russell proves Lewis Hamilton was made great by his superior car
With Lewis Hamilton equalling Michael Schumacher's seven World Championships and breaking his grand prix win record this season, the Mercedes lead driver was increasingly being presented as the greatest driver to ever race in Formula One.
Of course, we here at AR1.com have long maintained that F1 is 99% car and 1% driver skill.
George Russell proved that this past weekend and underscored the weakness of Valtteri Bottas.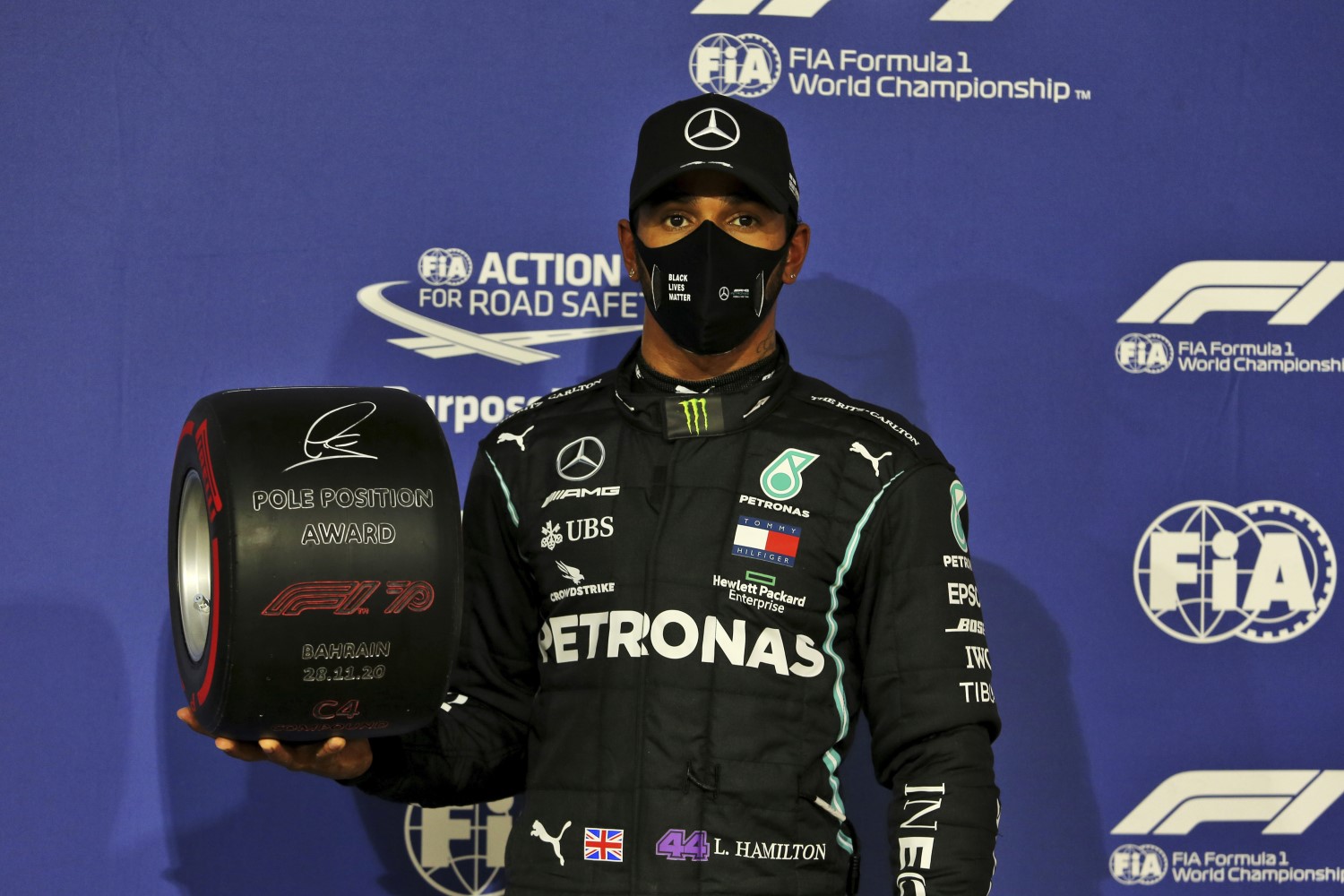 The fact that Russell could jump into the Mercedes and top Both Friday sessions over the weekend and was set to win the race shows just how dominant the Mercedes car is.  Some have said your grandmother could win in that car.  We would not go quite that far.
All things considered, Russell's performance at the Sakhir GP unquestionably adds weight to the argument that Lewis Hamilton's success in Formula One is ultimately down to him having the best car.
And, in light of this, we think it's impossible to argue that Hamilton is Formula One's Greatest of all Time, as he just has to beat a weak teammate and not crash his superior car on the way to win after win after win..
Even Nico Rosberg beat him to the title one year. That underscores how a mediocre driver like Rosberg can beat Hamilton.
Who is the greatest of all-time?  Fangio, Senna and Schumacher certainly factor in the argument.
Mark C. reporting for AR1.com