Team Netherlands will race in Rolex 24
We apologize for the Dutch to English translation:
Racing Team Netherlands will participate for the first time in the 24 Hours of Daytona in America next month.
The debut in that famous motorsport classic is the prelude to the start of the FIA ​​World Endurance Championship 2021 for the team. That world championship starts in March with the 1000 Miles of Sebring, also in America.
The Racing Team Netherlands, founded by Frits van Eerd in 2017, is the first and only Dutch team in the FIA ​​World Endurance Championship. Last season Racing Team Netherlands was on the World Cup podium four times, with third places in Silverstone, Spa and Bahrain and a victory in Fuji, Japan.
Next year, the FIA ​​World Endurance Championship will have six races, with the famous 24 Hours of Le Mans as the highlight as every year.
Racing Team Netherlands is racing unchanged in the LMP2 car class. New in 2021 is the LMP2 category for Pro / Am teams introduced by the FIA ​​in the world championship.
These teams – one of the drivers of which has a so-called Bronze FIA ​​rating – will be given their own World Championship classification from next year.
In 2021, Frits van Eerd will once again ride together with Giedo van der Garde, who has been playing for Racing Team Netherlands since 2018.
Frits and Giedo are accompanied all year round by Job van Uitert, who replaced Nyck de Vries in the team twice last season.
Frits van Eerd
"Job has always done a fantastic job, was on the podium with us both times and was the fastest LMP2 driver of all at Le Mans. Now he has a permanent place in the team.
"We have greatly enjoyed Nyck's performance over the past three years and are proud of what he has achieved in that period, both with Racing Team Netherlands and in Formula 2 and Formula E.
"Nyck has now also become a test and reserve driver for Toyota, which, like us, is active in the FIA ​​World Endurance Championship. That means he could be promoted to their race team by Toyota at basically any time, and I hope he will have that opportunity too.
"We have therefore chosen to promote Job as a regular driver, also and especially with a view to our long-term ambitions.
"As a supporter of young talent, Jumbo has been a sponsor of Job for years, so I think it's fantastic that he will be part of Racing Team Netherlands in the coming years."
Job van Uitert
"This is a wonderful opportunity for me. Racing Team Netherlands has made a name for itself in the motorsport world in a short time, and the team enjoys a lot of support in the Netherlands. I really liked the two races that I was allowed to participate in and I am proud that I have now been given a permanent place. Frits has been supporting me since I drove my first races at the age of 15, so it is very special for me that we are now teammates. Moreover, we participate to win. "
Giedo van der Garde
"Our ambition is clear. We have been racing in the World Cup since 2018 and we have taken really big steps last season. Now that there is also a classification for Pro / Am teams, I think we can seriously compete for the world title and the win in the 24 Hours of Le Mans. Frits is one of the fastest Bronze riders, Job has already more than proven himself in the LMP2 class and I am also completely ready to perform to the maximum. We therefore aim for the highest achievable, so becoming world champion must be the goal. "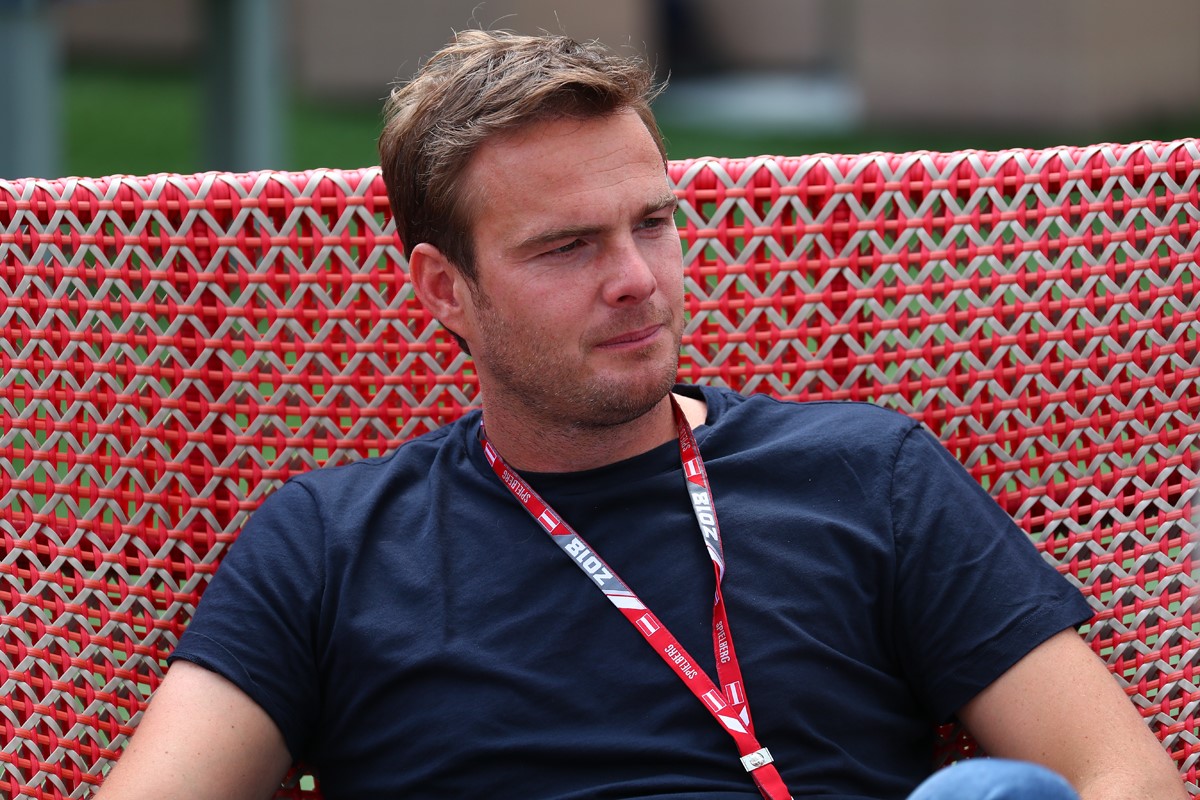 The next two years
Racing Team Netherlands has decided to continue working for the next two years with the French TDS, the technical team that has been using Racing Team Netherlands' Oreca LMP2 car since 2019.
Frits van Eerd: "The results we have achieved together with TDS speak for themselves. We immediately opted for another two years, because you always have to keep looking ahead. We have great ambitions with Racing Team Netherlands, and Giedo and Job, but also TDS, now know that we can work together to realize them in the coming years. That gives peace and confidence. In 2021 we will be racing in the world championship again, but it is no secret that in the future we would also like to drive in the IMSA championship, the American counterpart of the FIA ​​World Endurance Sportscar Championship. That is also one of the reasons why we will be participating in the 24 hours of Daytona in January. "
Debut in Daytona
With the 24 Hours of Daytona (January 30-31) the run-up of Racing Team Netherlands to the World Cup start in Sebring starts a month and a half later. Since 1966, the "Rolex 24" at Daytona Beach's famous International Speedway has ranks as the United States' largest long-distance race. Daytona is one of the world's most famous 24-hour races, along with Le Mans.
Frits: "Fantastic!"
"It is of course fantastic that we will be at the start of Le Mans and Daytona next year. I always love to race in America, and Daytona fits perfectly into the World Championship calendar. It is therefore more than just a race for us; it is also an important test in the run-up to the World Cup. And this is also a great way to take a first step towards IMSA. "
Giedo: "A new adventure"
"I love that we are going to Daytona. That race has always been on my bucket list. It's going to be a big challenge for all of us, because no one on the team has done Daytona before. This is a new adventure for everyone and that of course makes it extra special. I am really looking forward to it and am curious how well we can score. "
Job: "Just work hard"
"Daytona has been at the top of my wish list for a long time, so I think it's great that I'm finally going there. I think we have a strong team, both in terms of drivers and technical crew. However, let's not get ahead of the curve, because we will all be debutants in Daytona, so we have to learn a lot in a short time and just work hard, then we will automatically see what the possibilities are.
Silver guest driver: Charles Milesi
In the 24 Hours of Daytona, all LMP2 teams must deploy at least one Bronze driver anyway. In addition, each LMP2 car must be driven by four drivers. Because, in addition to the mandatory Bronze driver, only two of the three other drivers can have a Platinum or Gold FIA rating, Racing Team Netherlands has added one of the fastest LMP2 drivers with a Silver FIA rating to the team for Daytona. The young Frenchman Charles Milesi races in the Japanese Super Formula and made an impression last year during his first appearances in the LMP2, including the 24 Hours of Le Mans.
Frits: "We wanted the fastest Silver with current experience in the LMP2 with an Oreca. Charles is one of the best options, so we are happy to have him ride the Daytona 24 Hours with us. "
Charles: "Obviously I am happy to have the opportunity to do the Daytona 24 Hours, because together with Le Mans it is one of the biggest car races in the world. I already tested in Bahrain with Racing Team Netherlands last year; that was my first time in an LMP2 car and the test went right right away. So that first experience with the team was very pleasant. I am therefore looking forward to racing with Frits, Giedo and Job in Daytona! "
New livery
The striking "Jumbo" trim of the Racing Team Netherlands car has been renewed again for 2021. This evolution of the so-called "livery" is used for the first time in Daytona. A striking detail is the flag on the inside of the front wheel arches; this flag will be changed according to the country of racing. The blue mirrors and rear wing sections have been fitted for the Daytona 24 Hours only as this is part of the IMSA rules for LMP2 vehicle identification.