Verstappen tops final Abu Dhabi practice
In a session run before the sun sets and the track cools, Red Bull Honda driver Max Verstappen turned a lap of 1m36.251s to top the final F1 practice of 2020 at the Abu Dhabi GP.
His teammate Alex Albon was 2nd quick 0.501s behind Verstappen who has spanked him all season.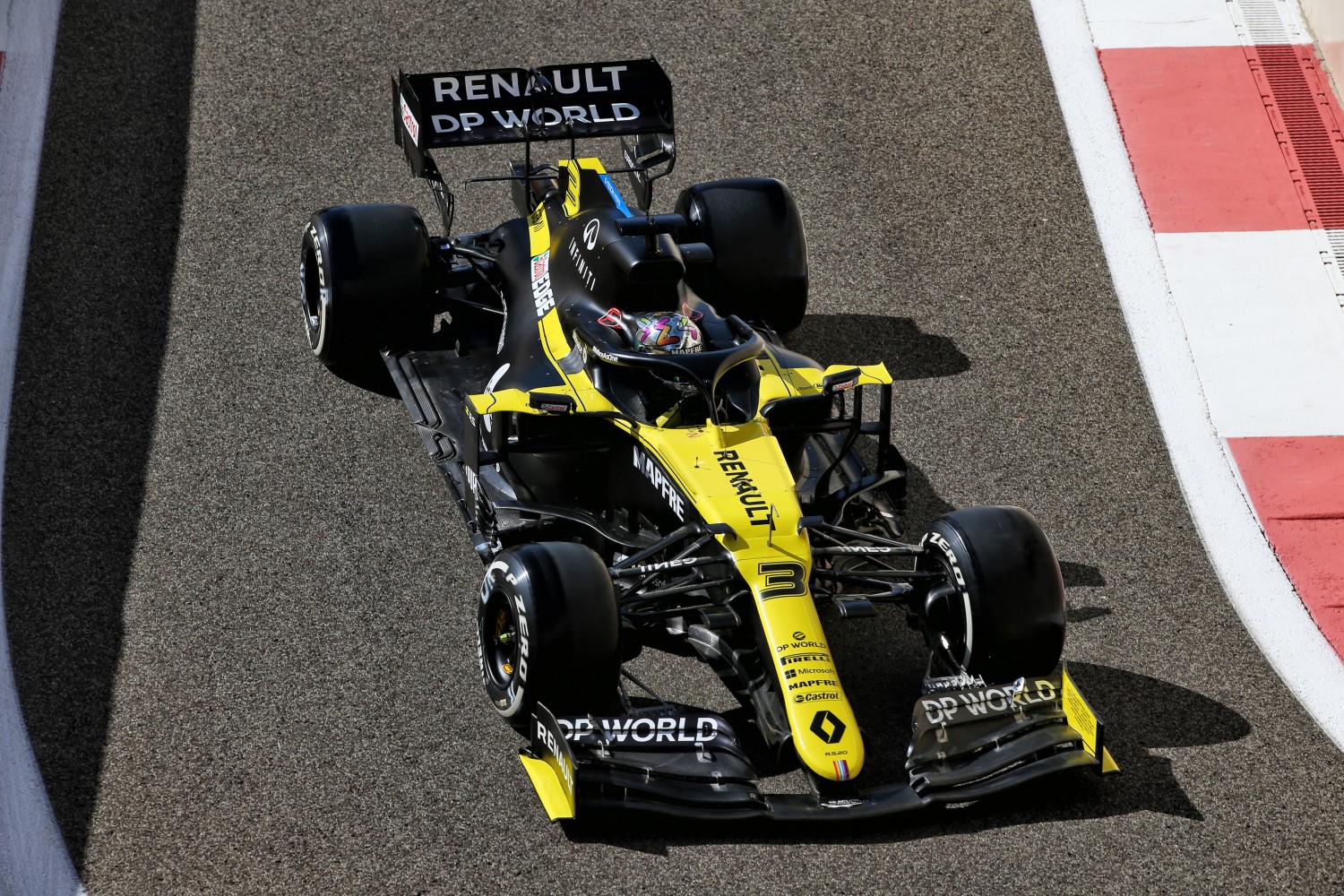 His Renault teammate Esteban Ocon was a tick slower in 4th while Lando Norris rounded out the top-5 for McLaren.
Sandbagging Lewis Hamilton was only 6th quick for Mercedes and his Mercedes teammate Valtteri Bottas only 9th. The Mercedes are 8/10ths of a second faster than Verstappen down the longest straight, so when it comes to qualifying, look out.
Lance Stroll and Carlos Sainz Jr were 7th and 8th.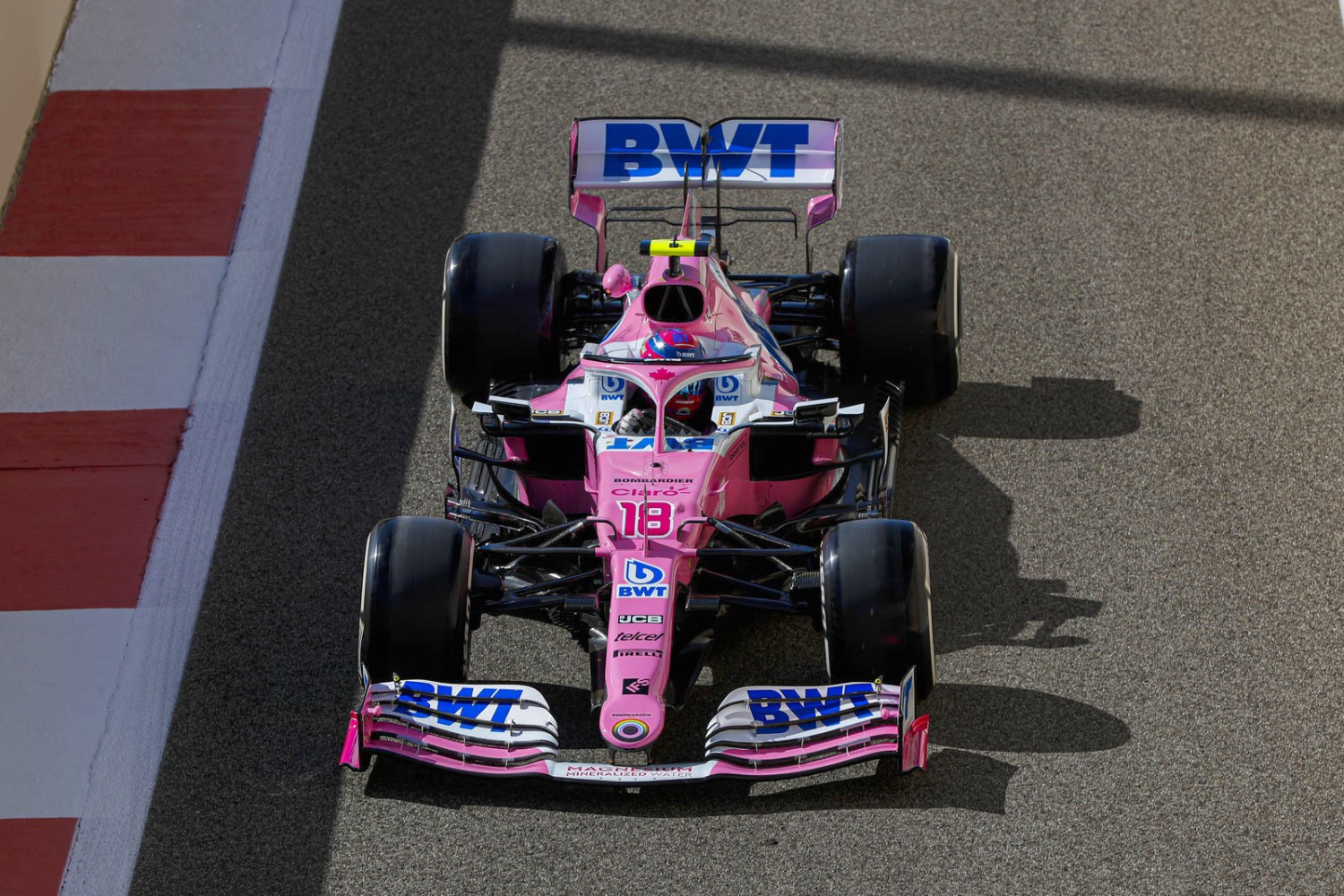 Practice 3 Results
| | | | | | | |
| --- | --- | --- | --- | --- | --- | --- |
| POS | NO | DRIVER | CAR | TIME | GAP | LAPS |
| 1 | 33 | Max Verstappen | Red Bull Racing Honda | 1:36.251 | +0.000s | 16 |
| 2 | 23 | Alexander Albon | Red Bull Racing Honda | 1:36.752 | +0.501s | 15 |
| 3 | 3 | Daniel Ricciardo | Renault | 1:36.877 | +0.626s | 12 |
| 4 | 31 | Esteban Ocon | Renault | 1:36.899 | +0.648s | 15 |
| 5 | 4 | Lando Norris | McLaren Renault | 1:36.994 | +0.743s | 13 |
| 6 | 44 | Lewis Hamilton | Mercedes | 1:37.012 | +0.761s | 16 |
| 7 | 18 | Lance Stroll | Racing Point Mercedes | 1:37.030 | +0.779s | 16 |
| 8 | 55 | Carlos Sainz Jr. | McLaren Renault | 1:37.068 | +0.817s | 12 |
| 9 | 77 | Valtteri Bottas | Mercedes | 1:37.085 | +0.834s | 16 |
| 10 | 11 | Sergio Perez | Racing Point Mercedes | 1:37.227 | +0.976s | 13 |
| 11 | 26 | Daniil Kvyat | AlphaTauri Honda | 1:37.266 | +1.015s | 17 |
| 12 | 16 | Charles Leclerc | Ferrari | 1:37.270 | +1.019s | 14 |
| 13 | 10 | Pierre Gasly | AlphaTauri Honda | 1:37.371 | +1.120s | 18 |
| 14 | 5 | Sebastian Vettel | Ferrari | 1:37.728 | +1.477s | 16 |
| 15 | 63 | George Russell | Williams Mercedes | 1:37.886 | +1.635s | 16 |
| 16 | 99 | Antonio Giovinazzi | Alfa Romeo Racing Ferrari | 1:37.900 | +1.649s | 16 |
| 17 | 7 | Kimi Räikkönen | Alfa Romeo Racing Ferrari | 1:38.269 | +2.018s | 16 |
| 18 | 20 | Kevin Magnussen | Haas Ferrari | 1:38.457 | +2.206s | 14 |
| 19 | 6 | Nicholas Latifi | Williams Mercedes | 1:38.765 | +2.514s | 17 |
| 20 | 51 | Pietro Fittipaldi | Haas Ferrari | 1:39.159 | +2.908s | 15 |