Alex Peroni leaves Formula 3 for Indy Lights
(Update)
Mark Webber says that new Australian Indy Lights competitor Alex Peroni's driving reminds him of Will Power's.
According to Webber, who was speaking in tomorrow morning's episode of the KTM Summer Grilll, Peroni's raw style is similar to that of their compatriot Power, the 2014 IndyCar champion and 2018 Indianapolis 500 winner.
"He's certainly raw, in terms of his raw speed" said the nine-time grand prix winner of the 21-year-old Tasmanian.
"He reminds me of Will Power, actually. Will Power was always ballistically quick, always seems to be rough around the edges.
"He still admits to that, he's still just trying to finally polish himself up in terms of that last part of his profession, and I'm not critiquing in any way; I was still learning 'til we all put our helmets up.
"But Will, [in terms of] street circuits and sort of getting out there, getting on a green track and getting going, and wheel-to-wheel combat, I mean, there's hardly anyone better, and I see a lot of that in Alex."
"In the right environment, the right people around him, to get him just a sniff calmer…" remarked Webber.
"[That] is not easy, because when you are on the ropes, you've got to keep forcing these results, [and] sometimes it does force a little bit of desperation in your driving.
"I like him a lot. Speed's not in question; it's just sort of the composure factor of putting the weekends together."
---
December 20, 2020
2016 Indy Lights Champions Carlin will re-join the Indy Lights Presented by Cooper Tires Series for the 2021 season with former FIA F3 driver Alex Peroni. The Anglo-American team are joining forces with the Australian born racer as he makes his debut in US racing.
FIA Formula 3 star Alex Peroni has secured the budget to move to Indy Lights, and will do so in a entry co-run by Carlin and Jay Howard Driver Development.
21-year-old Peroni comes to the US having raced in the FIA Formula 3 Championship in the 2019 and 2020 seasons. Peroni missed the final round of the 2019 season following a horrific crash at Monza but came back strong in 2020 to claim three podium finishes and two fastest laps to take 10th in the standings in the 30-car field.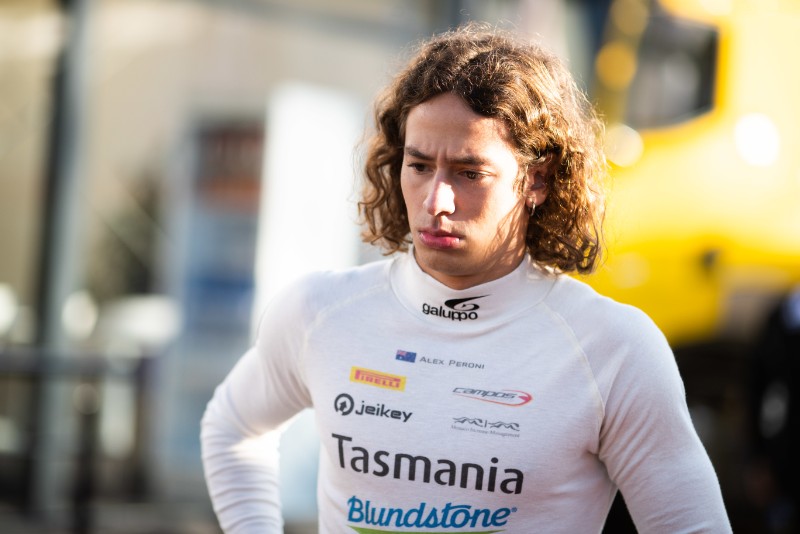 Carlin return to Indy Lights with a two car team following two years out of the series as the team became established in the NTT INDYCAR SERIES. Working in conjunction with former Indy car driver and Indy Lights champion Jay Howard, the Carlin team will also serve as the top rung of Jay Howard's Driver Development (JHDD) and will be based out of Carlin's US base in Delray Beach, Florida and run alongside the team's NTT INDYCAR SERIES operation.
"I'm seriously pumped to be joining the 2021 Indy Lights field and to be doing it with a team such as Carlin who I know have been successful in the series before and of course I know well from Europe," said Peroni. "I'm so thankful to Blundstone and the state of Tasmania for their continued support and for allowing me to follow my dream.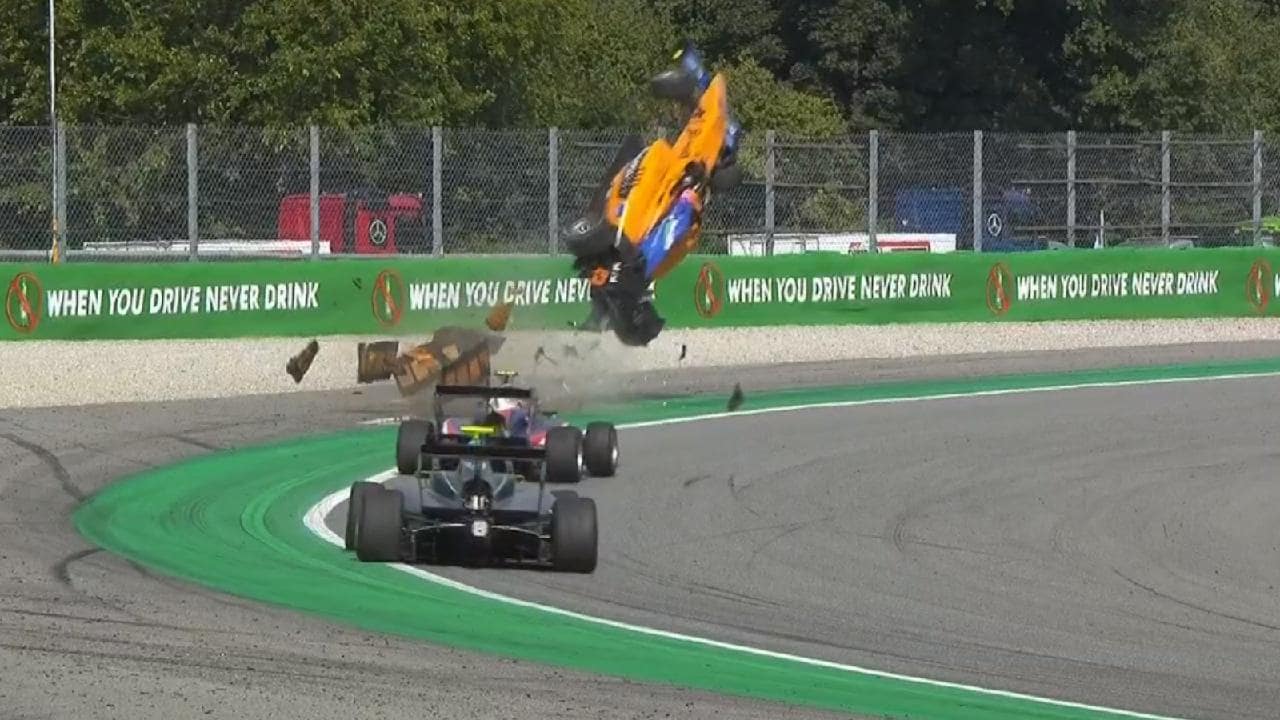 "No doubt there will be a lot to learn in terms of both the car and the different circuits, but I am absolutely ready for the challenge and know I will have a great team behind me to bring me up to speed."
Speaking about the team's newest signing, Trevor Carlin said, "We're really excited to be back in Indy Lights having been so successful in the series in the past. It's a fantastic series to prepare drivers for the NTT INDYCAR SERIES and it was always our aim to return to the junior formula once we had become more settled in INDYCAR.
"We're very proud that Alex and his sponsors have chosen Carlin as the team to take his first steps into US racing. We know having raced against him in the immensely competitive FIA Formula 3 Championship what he is capable of and I can't wait to see his potential evolve in the Indy Lights field."