Rumor: Has Mazepin been replaced by Haas?
(2nd Update)
This rumor is downgraded to 'false' today.
In a statement released on Wednesday, Haas has dismissed speculation Mazepin would be replaced for groping a woman.
"Haas F1 Team would like to reaffirm that Nikita Mazepin and Mick Schumacher will form its driver lineup for the 2021 FIA Formula 1 World Championship," a team statement read.
"As per the team's previous statement regarding the actions of Nikita Mazepin (December 9) – this matter has now been dealt with internally and no further comment shall be made."
---
December 22, 2020
(GMM) Mick Schumacher says the controversy surrounding his 2021 Haas teammate is "nothing to do with me".
It is believed fellow rookie Nikita Mazepin is at risk of being ousted by the small American team following a backlash by sponsors, media and fans.
The 21-year-old Russian is under fire for a social media post that allegedly depicted him groping a female friend.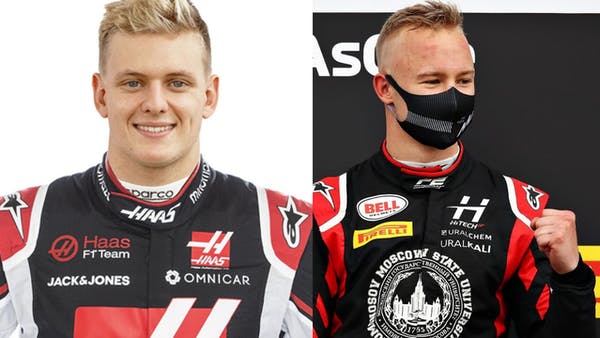 "This is nothing to do with me," Schumacher, who has also been signed up by Haas for 2021, insisted.
"I'm sure that the team will take care of everything."
Team boss Gunther Steiner has said he is taking the matter "very seriously", adding: "It is possible you will never hear of a punishment because we want to deal with it privately."
Social media users noticed that on Mazepin's Instagram profile, he now refers to himself as 'Racing Driver' rather than 'Haas F1 Racing Driver'.
At the same time, Pietro Fittipaldi's profile now reads: "Haas F1 Driver".
Schumacher admits he has known Mazepin since his karting days.
"We have known each other since 2013 when we both drove for Tony Kart," said the German. "He was very nice and there was a healthy respect between us as teammates.
"Then we lost touch with each other a bit and of course we have both changed since then."
As for the Mazepin controversy, Schumacher insisted: "It's not my concern. I concentrate on myself and try to get the best possible results while working as closely as possible with the team."
---
December 21, 2020
Nikita Mazepin may be in danger of losing his seat with the Haas Formula One team for the 2021 season.
Following a video posted to Instagram that has since been deleted, concerns have been raised over Mazepin's reputation for the brand and the team's sponsors after he filmed himself groping a young woman's breast in the back seat of Porsche.
Model Andrea D'Ival has since downplayed the incident as a 'joke'.
The video caused outrage among F1 fans and the #WeSayNoToMazepin hashtag grew quickly in a move to try and ban the Russian from entering the grid next year, but it could prove difficult given his father's influence and investment.
Despite Haas deciding the stick by their driver, Mazepin has now removed 'F1 driver' from his bio on social media and replaced with 'Racing Driver', adding fuel to the rumors that he may have lost his seat.
Meanwhile, Pietro Fittipaldi could be set to replace him in the team as he had added the Haas' credentials to his online profiles.
The Brazilian stepped in at the end of the 2020 season following Romain Grosjean's horror crash in the Bahrain Grand Prix for the final two races of the season.