The racing world loses Oscar Koveleski
Last night the world lost the man who brought the excitement of car racing to more kids than anyone in history.
Like many, as a kid I met Oscar through the pages of the Auto World model car catalog. I was fortunate to get to know him, to work for him, and to call him a friend. He called me one of his kids.
Oscar was a character and was known as the Clown Prince of Racing. He raced Car # 54 in the original Can Am series, named after the old TV show 'Car 54 Where Are You?'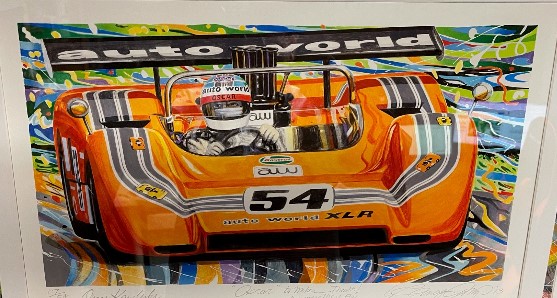 When the Can Am series banned wings on cars, he mounted one on his helmet. When Johnson Wax sponsored the Can Am, he spoke at an event about how much he appreciated their sponsorship, and said he liked the product so much he even ate it. To everyone's horror, he then popped the top on a Johnson car wax can and ate the butterscotch pudding his wife Elaine had put into an empty can.
Oscar was proud of his Polish heritage. He founded the PRDA – the Polish Racing Drivers of America – and gave his own version of the Pole Position award at many races.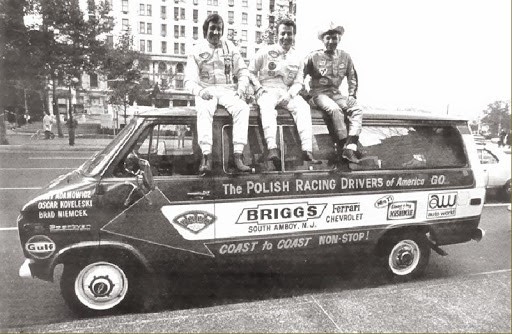 Oscar raced in the legendary Cannonball Baker Sea-to-Shining Sea Memorial Trophy Dash from NY to California in the PRDA van loaded with gasoline drums, so they wouldn't have to stop for gas.
Oscar loved his family. He and Elaine were fixtures at races, at the Seneca Lodge, and many other racing haunts. He was a proud military veteran, and a philosopher.
"There are 3 kinds of people in the world. Those who make things happen. Those who watch things happen. And those that wonder what happened."
After Auto World, Oscar founded KidRacer. He designed electric-powered plastic race cars and would bring a vanload to the Indianapolis Motor Speedway, the Long Beach Grand Prix, and many races at Watkins Glen. Thousands of 3 – 5 year old kids drove KidRacers and Oscar gave each one a small checkered flag.
Oscar loved to talk. And talk. And talk. His son Bobby asked me once if I had spoken to his dad recently. I said, "No, but I listened to him for two hours yesterday." Once Oscar spoke at a fund-raising event at the International Motor Racing Research Center at Watkins Glen.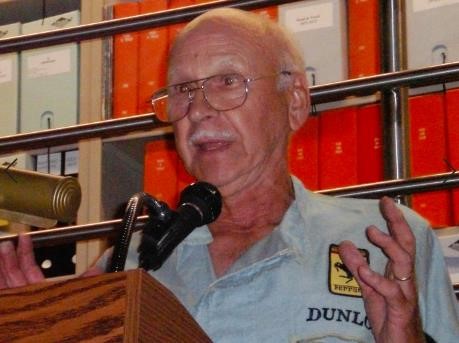 He went on so long that John Gorsline said he would make a $ 1,000 contribution just to get Oscar to stop talking.
Oscar shut up for a good cause.
From all the kids you brought into racing, and from your many friends – Thanks Oscar!
Mike Semel for AutoRacing1.com