Dakar reaches mid-point rest day
The record holder for Dakar triumphs, Stéphane Peterhansel, has reached the rest day as leader of the general standings, with a lead over Nasser Al-Attiyah that he deems too small to feel comfortable.
"If we take stock after one week, then, yes, it's been a good week, a really good week because we didn't make many mistakes," said Peterhansel.
"We saw that the car is displaying really good performance. If I need to mention a negative point, it would be two things: yesterday when we got lost, we were just turning round and round and the feeling was really bad because we thought we had lost five, ten or fifteen minutes, and it's not a good feeling.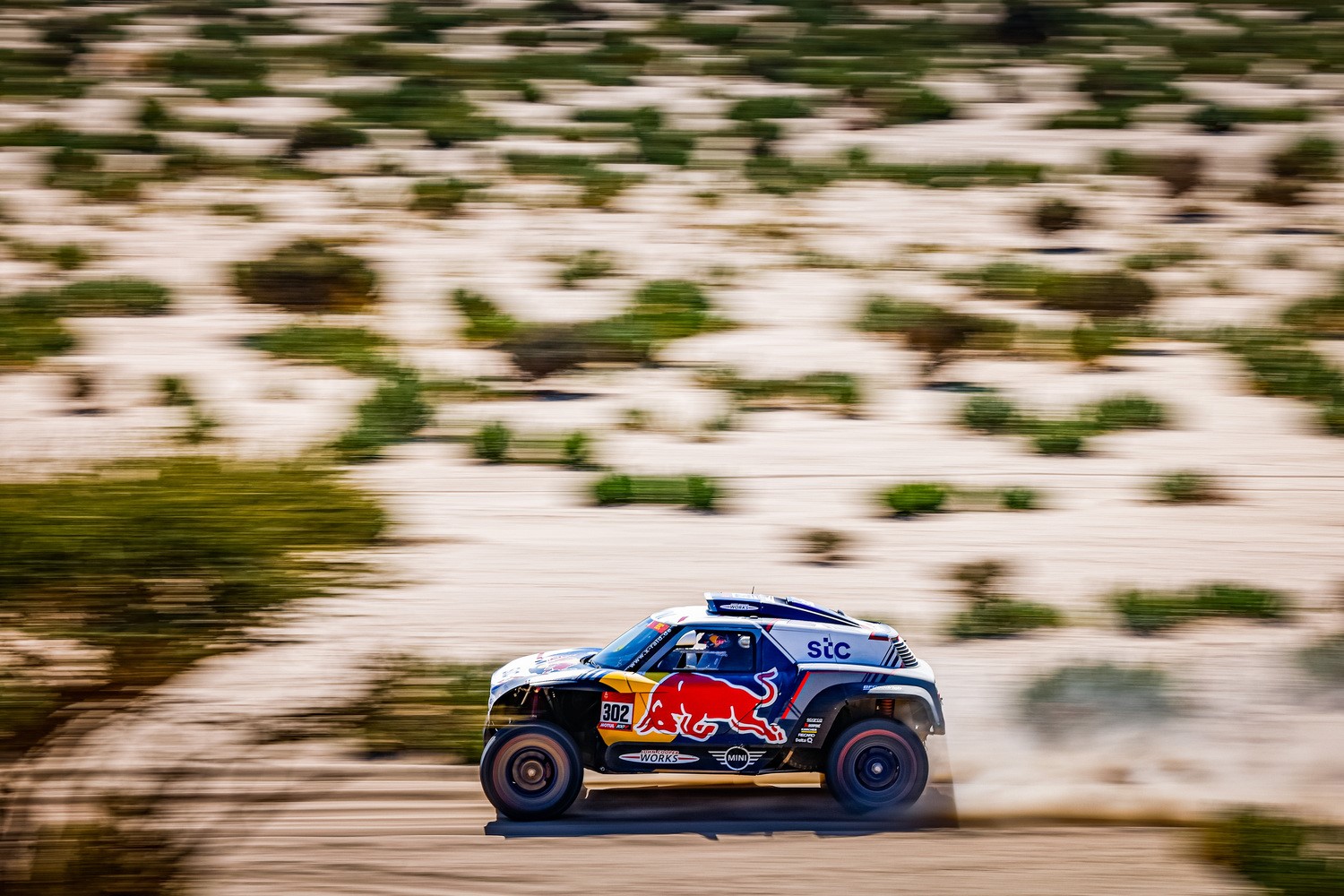 "Also the prologue, the first really small stage – I was really too safe and after that, I said to myself, 'shit, I'm too old for this fight, my speed is not good', so those were the negative points. The positive point is the new team with Edouard. This is the first time we've done a race together like the Dakar and also for him, he has never done the Dakar as a co-pilot. He's done a really good job and I have a really good feeling with him, so it's really nice".
Nasser Al-Attiyah and navigator Mathieu Baumel, the leading Toyota Hilux in the overall standings, finished stage 6 in third place, and retained their second position overall, slightly reducing their gap to the lead to 5min 53sec.
"Stage 6 was another difficult day, but we're happy to have finished the first week of Dakar in the second position overall. We had two punctures today which were not easy for us to manage, but we'll try our best to come up with some good strategies for the next week's stages and continue to do our best in order to win this Dakar."
In Bikes, Toby Price has a small advantage over Kevin Benavides and Ignacio Cornejo, both less than three minutes behind with last year's winner, American Ricky Brabec, knocking at the door.