GM rebrands itself around EVs, launches "Generation E" ad campaign
GENERAL Motors on Friday unveiled a new corporate logo, its first major logo change since 1964, as part of a new campaign to accelerate the automaker's focus on electric vehicles (EVs).
The campaign, called "Everybody In," coordinates with a comprehensive effort announced Friday to revamp the brand's image, redesign the company's logo, and signify that electric vehicles are a central focus for the company's development and marketing efforts.
The "m" in the new GM logo is a nod to the shape of an electrical plug, the company said.
The campaign includes a previously announced $27 billion investment in EV and autonomous vehicles (AV) through 2025 and the launch of 30 new EVs by 2025-end.
"There are moments in history when everything changes. Inflection points. We believe such a point is upon us for the mass adoption of electric vehicles," said Deborah Wahl, GM global chief marketing officer.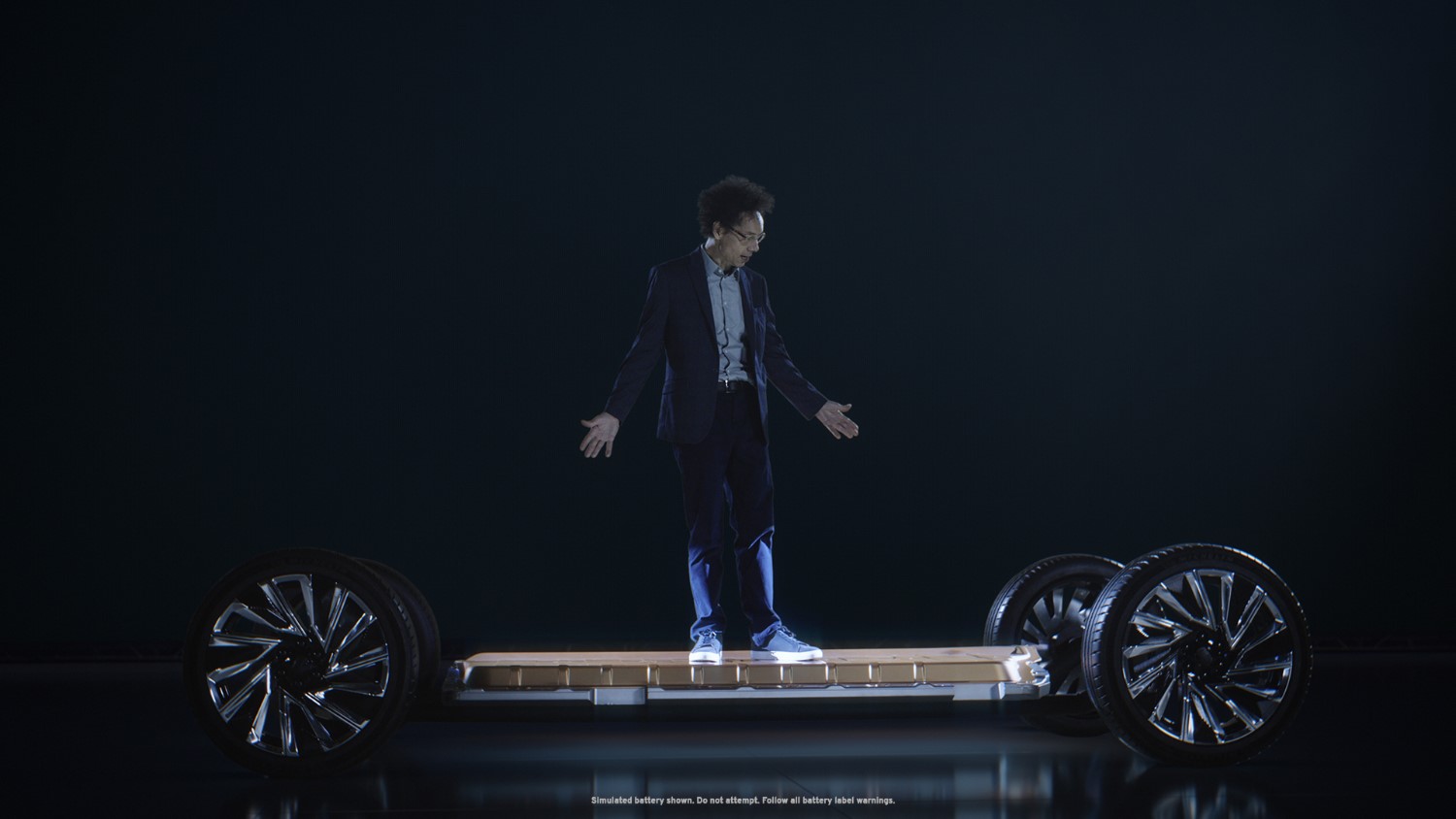 "Nobody will be left out," insists one of the ads, suggesting that GM will have an affordable vehicle soon after the $112,595 Hummer EV Edition 1 and Cadillac Lyriq that it's shown so far from the Ultium vehicle family. Wahl revealed nothing more about the availability of affordable models, but the campaign rollout precedes a series of announcements and discussions from the company at next week's Consumer Electronics Show, including one between Gladwell and GM president Mark Reuss.
The new logo will effectively replace the current brand mark on vehicles, signs, and materials, although the GM logo won't necessarily be on every vehicle. It marks the most significant change to the GM logo since 1964, with a "negative space" around the 'm' that now looks more like a plug.