Racing Point hopes to challenge Mercedes for 2021 wins
Aston Martin F1 team owner Lawrence Stroll recognizes it will be difficult to oust Mercedes as the best on the grid next season but thinks it is a realistic target to aim of doing so in the seasons after that.
The Canadian businessman said to RaceFans: "Firstly, to bring the Aston Martin name back to Formula One is, I think, the biggest thing that's happened to Formula One in decades.
"It's not just another start-up team; it's a team with a 107-year history, globally recognized as a pre-eminent leading luxury and performance brand.
"The whole history of Aston Martin, the DNA this whole company was based around racing, when they raced up Aston Clinton Hill; winning Le Mans in 1959 with Carroll Shelby [and the DBR1].
"Not many people understand what it is to return a team to Formula One, the financial magnitude and everything that goes with it.
"My plans and ambitions I made very clear when I became majority shareholder and executive chairman of [AML]. We've already checked many of those boxes.
"Since I started last April, it was monumental, the transformation, and I think it's fair to say it was equally done to the Formula One team: last year to end the season fourth, and challenging what I think we deserved to be, third. You know, we had some bad luck, a couple of engines blowing the last few races.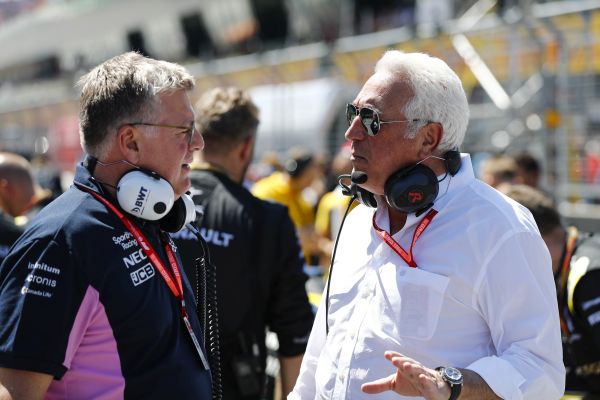 "I think the first step towards winning next year will be regularly being on the podium, winning a few races – as we saw, we were capable of doing this – then constantly knocking on the door of second.
"Do I think we can beat Mercedes? Certainly not next year. We're all very big realists. You know, with the new rule changes in 2022, we don't know what they will mean exactly. The intent is to bring the field closer; will it succeed?
"If it succeeds, I think we can give anybody – not only Mercedes, [but] it could be Red Bull, could be Ferrari – a run for their money."
An optimistic team boss Otmar Szafnauer said: "With a new name, committed shareholders, fresh investment, and an experienced team, we believe we have all the ingredients in place to compete for even more podiums and hopefully victories too.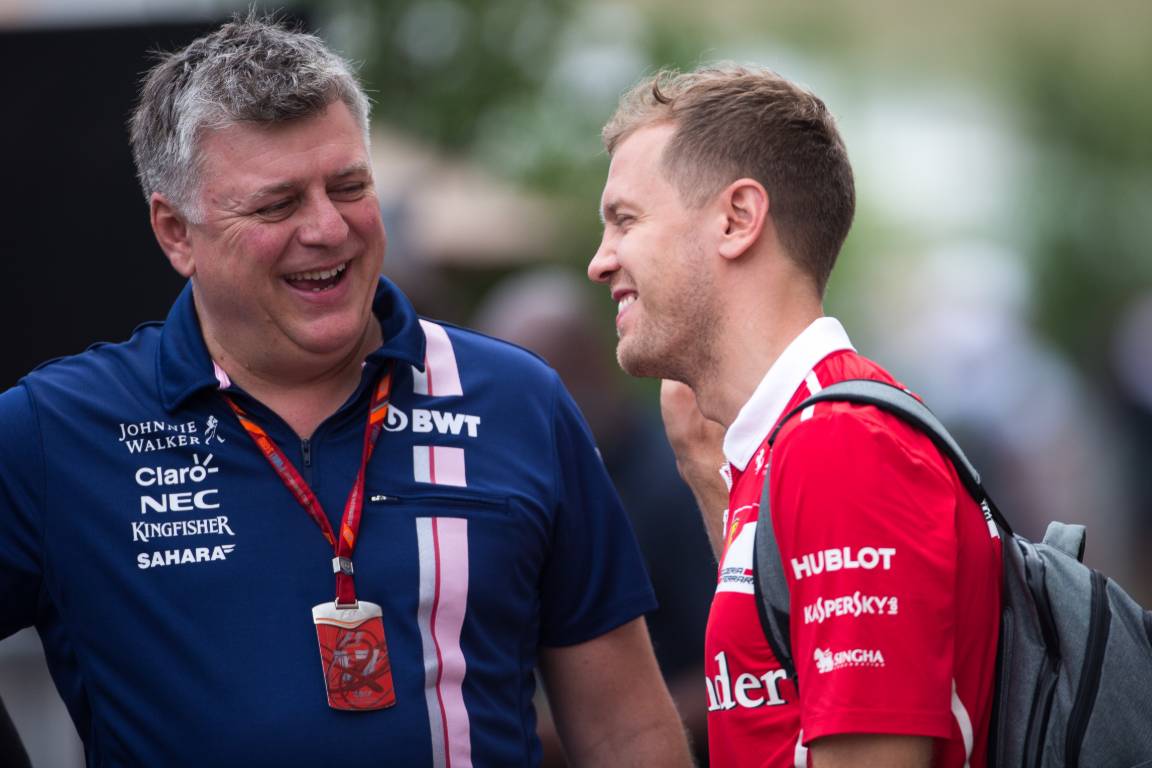 "It's the start of a new journey and I can sense extra energy in the team, with a determination to push performance further than ever before.
"Combined with some of the most creative minds in the business, a true racers' mentality, and the can-do spirit that has served us so well through the years, we have every reason to be excited about the future.
"It's easy to forget that we've been putting the groundwork in place for a brand-new era alongside a very challenging global setting, all the while balancing those tasks with our most successful F1 season to date – including a race win and multiple podium finishes en route to fourth place in the constructors' championship,
"Everybody involved should be extremely proud of that achievement and I think it demonstrates that while this is a new team name and identity, we have retained the strong backbone that has guided us through some tough times to where we are today.
"While the challenge was once establishing ourselves as the most efficient team on the grid, now there's an exciting opportunity to establish ourselves as a top team, while still maintaining that efficiency, in order to add an exciting chapter to the Aston Martin legacy."