Former NASCAR driver married to alleged Jeffrey Epstein recruiter
Jeffrey Epstein's alleged "sex slave" recruiter Sarah Kellen is married to former NASCAR-driver husband Brian Vickers (shown together above).
Kellen, 41, has been accused by the late pedophile's victims of being the "lieutenant" who helped Epstein and Ghislaine Maxwell's procure hundreds of girls. She denies the accusations, saying she was a "victim – not a monster."
Epstein's victims have spoken out against Kellen for grooming trafficked girls. Victim Sarah Ransome alleged in court testimony: "It was Ghislaine and Sarah Kellen that showed me how to please Jeffrey."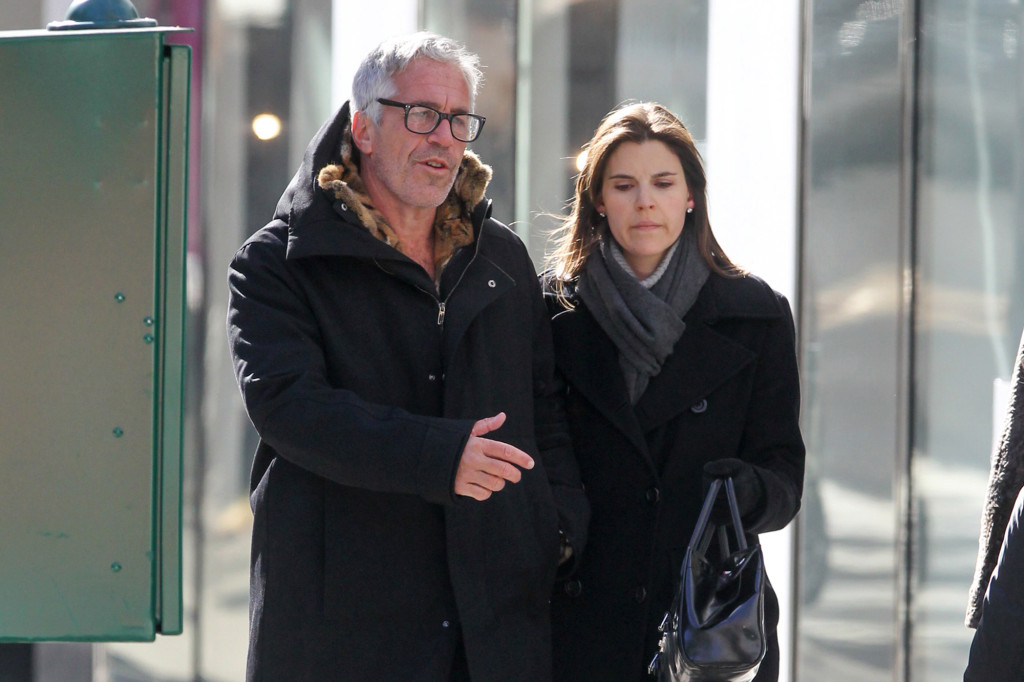 Another survivor, Haley Robson, says Kellen kept the names and numbers of girls who gave Epstein massages and would call around to see who was available to work. Kellen's name appears 350 times on flight logs of Epstein's private plane, nicknamed the Lolita Express. She was given immunity from prosecution when Epstein was sentenced to 13 months in prison in 2008.
Last month, Kellen fought back against the accusations, telling The Sun, "I've been made out to be such a monster — but it's not true. I'm a victim of Jeffrey Epstein. I was raped and abused weekly."
Kellen started working for Epstein when she was around 18 years old and continued for at least a decade before moving to Hawaii after his 2008 jailing. She met Vickers four years later.