Tesla announces major Model S upgrades, including the Plaid+Supercar
#Bitcoin

is the signal, and it's getting louder. In retrospect, it was inevitable.
Tesla used a quarterly earnings call to drop blockbuster announcements about its updates for the Model S, including some bizarre interior upgrades and a monster Plaid+ version that's the fastest accelerating production car ever.
The three new models are already on sale; at the bottom end there's a long-range dual motor starting at US$79,990, and in the middle there's a 1,020 horsepower Plaid tri-motor at US$119,990. But the one that's really got jaws on the floor is the new Plaid+.
Have a look at the raw specs on this thing. For US$139,990, you get yourself a 4-door family hyper-sedan with more than 1,100 horsepower. That accelerates from 0-60 mph (0-96 km/h) in less than 1.99 seconds. That rips out sub-9 second quarter miles, leaving Koenigseggs, Bugattis, LaFerraris and Dodge Demons sucking your tire dust. That tops out at a supercar-level 200 mph (322 km/h). And that delivers these unbelievable performance figures while carrying enough battery for a massive range over 520 miles (837 km).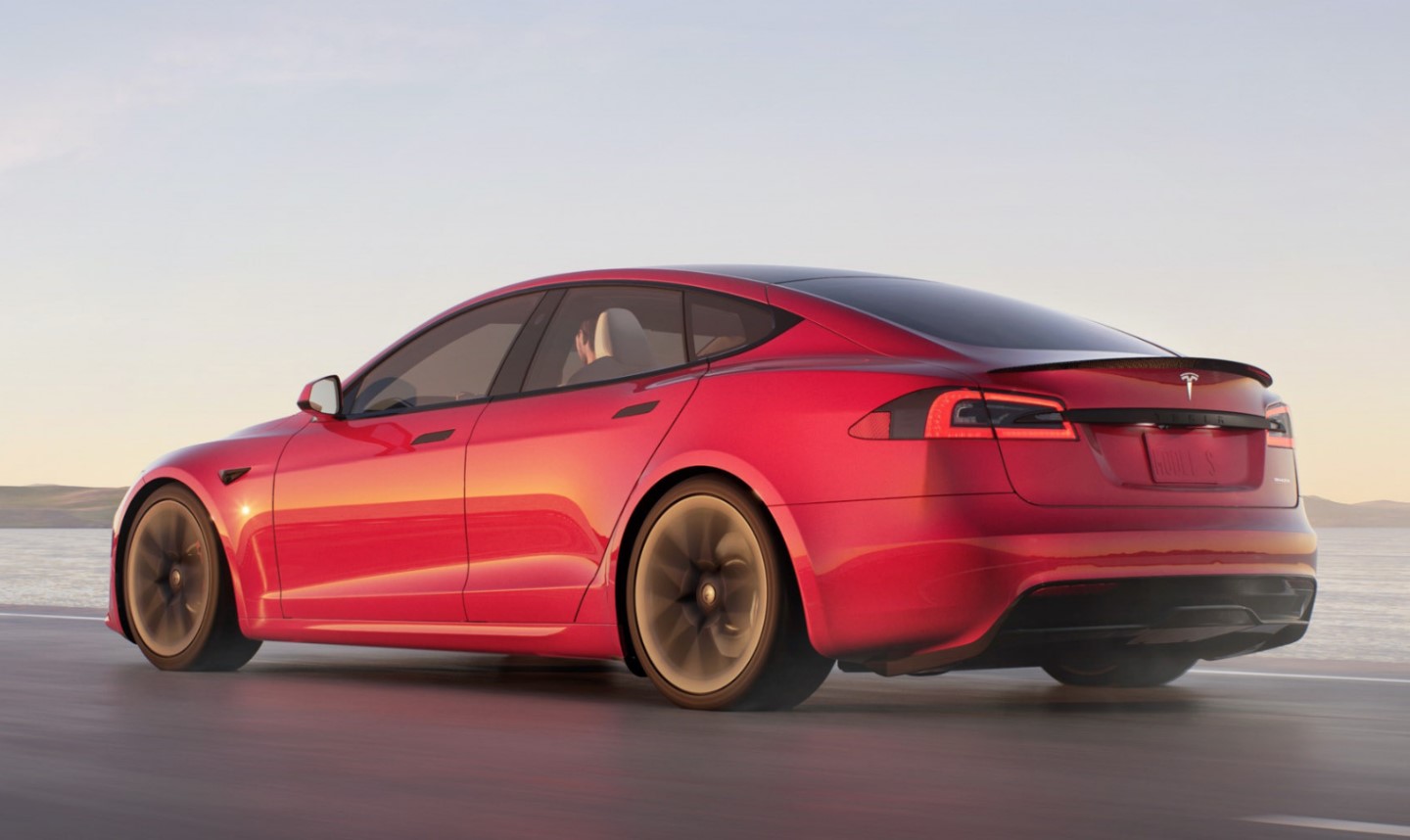 As well as this shot of steroids for the powertrain, there are some minor exterior updates, and a complete interior overhaul for both the Model S and Model X, which cleans things up considerably to match the sparse design language of the Model 3.
Thus, there's now a massive 17-inch horizontal infotainment touchscreen to go with the 12-inch dash display and an 8-inch display in the back of the center console for the kids to enjoy.