Grosjean may feel 'nervous' before racing return
(GMM) Romain Grosjean admits he might feel "nervous" once he gets up and racing for the first time since his fiery Bahrain crash.
The former Haas driver announced on Wednesday that he has inked a 2021 deal with the Dale Coyne Racing IndyCar team – and confirmed speculation that he will sit out the high speed oval races including the Indy 500.
"I discussed this decision as a family," he is quoted by RMC.
"In principle I was going to do the whole season, including the ovals, but after the accident I didn't feel like doing the two 'superspeedways' in Texas and Indianapolis, although I would certainly dream of winning the 500 miles," Grosjean, 34, said.
"I just don't want to do it for my family, for my children, who have gone through something indescribable in Bahrain, watching the television at home. I don't want them to be in the same situation again," he added.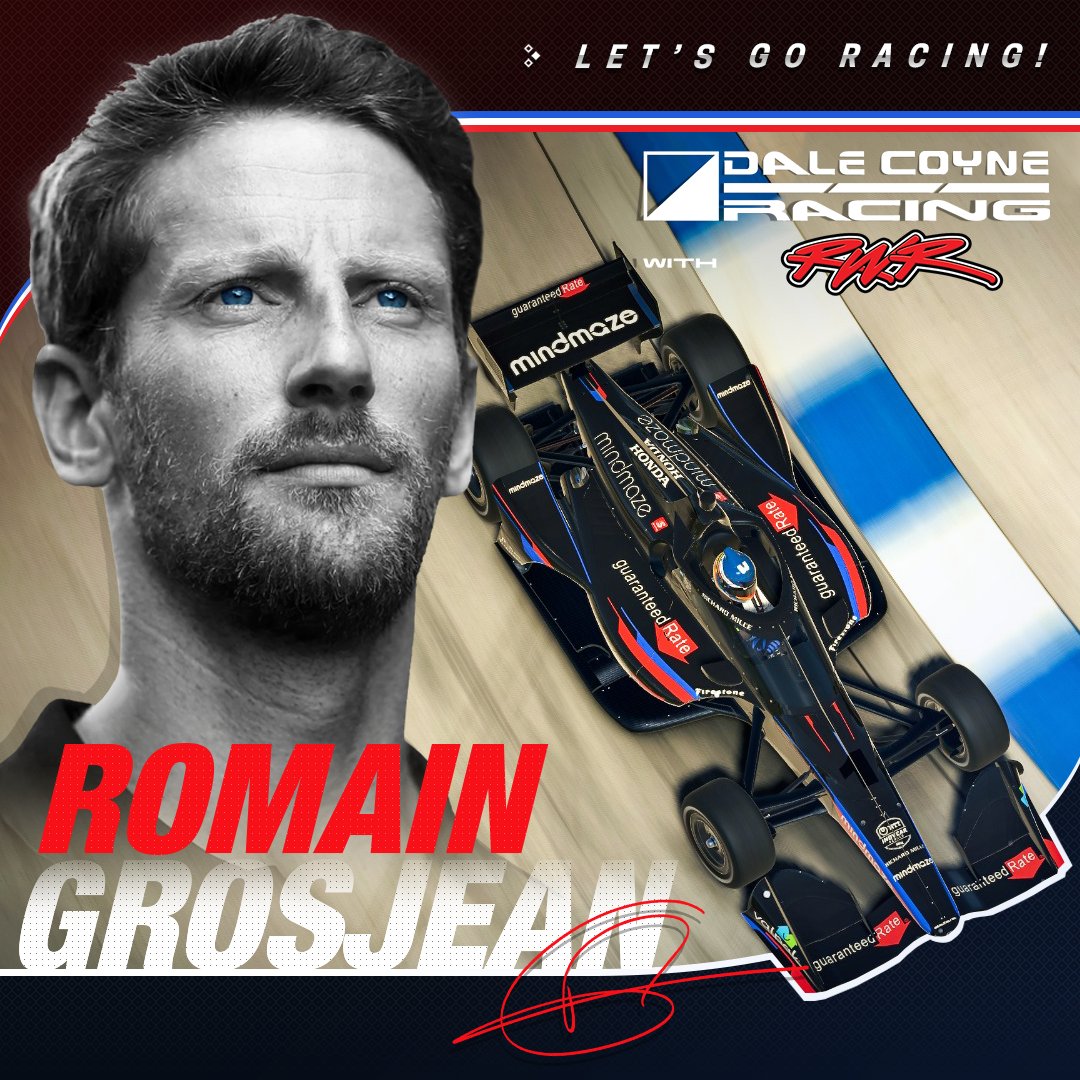 Grosjean admits his burned left hand remains a slight problem for him, "But I don't think putting on the racing gloves is going to be a problem".
"The first IndyCar test is February 22 – will I be at 100 percent? Probably not yet, but for the first race on April 17-18 I think I will be 100 percent," he said.
Grosjean said he contemplated quitting motor racing altogether, telling Motorsport Aktuell: "My wife immediately said to me 'I'm sorry because you probably don't want to hear this. But I want you to race again'."
As for how he will feel when he gets back up to speed, Grosjean said: "I am feeling excited. I don't know if I'll be nervous – I'll see how I feel in the peloton."
Finally, he said he would soon call Toto Wolff to ask for one final run in a Formula 1 car.
"It's an offer I can't refuse, but at the moment I think they're too busy with the new car. But he can expect to get a call from me a little later," Grosjean smiled.
"100 per cent," he replied when asked if the accident made him decide to withdraw from racing on IndyCar's super speedways. "We were in contact with Dale Coyne the week before Imola and we got on very nicely.
He made an offer, I was going to do the full championship. Then obviously Bahrain happened."
After feeling he was close to death in the worst crash seen in recent F1 history, the Frenchman said he was forced to reconsider.
"For a moment I thought I was dead. Being a father of three, I need to be sensible in my decisions and at the minute I don't feel comfortable [racing on ovals]. Not especially for me, but for my kids and my wife, to risk ovals."
When asked if he considered pulling out of the IndyCar deal altogether, Grosjean said there was a brief moment of contemplation.
"The first text I got from my manager after the accident said 'Let's forget IndyCar.'" he recalled.
"After such a shock, you can understand but I still thought it was possible and wanted to do. Motor sports is always going to be risky. You just have to decide at which level you'll accept."
"During my recent times, in the last few years, for the kids and my wife, they understand that I am a racer at heart," he said. "And that's what I really love doing. And one day I will be done with this [racing], but it's not quite yet.
"The other day, I was training my neck on the sofa with a very heavy Bell helmet that I have – 7.5 kilos or so. And my oldest son Sasha came and said 'Ah daddy, you're training your neck, I'm happy!'
"It was just it was a small sentence, but it meant a lot to me because he was happy that I was training to go racing again."
Quizzed on whether he might reconsider racing on ovals in the future, he didn't totally rule it out.
"At least the speedways [are ruled out for now]. There may be options that I could look at – the short tracks (like Gateway), but the super speedways, I don't think I can risk that for my kids and my wife.
Grosjean also spoke of recovering both mentally and physically from his accident.
"You go back to who you were," he said. "There will be a scar on my hand & my brain, but not negative. More an understanding on where life goes and how quickly it can go away.
"The left [hand] is the one that is the most damaged – right is good to get some. On the left the skin is 98 percent covering the hand now there.
"The left-hand ligaments that were also pulled away, so I had to get surgery on it, but it's quite stable.
The IndyCar debutant says it's still unclear if he will ever properly get the use of his left-hand back.
"Obviously, until you reach six months, it's always difficult to know if you're going to lose mobility or not. Some days go good. Some other days, like last Sunday, it's more complicated and painful and difficult."