Bowman to keep 500 pole, Nos. 24, 19 and 43 to move to rear
Hendrick Motorsports driver Alex Bowman is on the Busch Pole. His teammate, William Byron, will officially be credited with a second-place starting position, although he's among those who will drop to the back after the Thursday night wreck in Duel 2.
NASCAR announced two more Daytona 500 entries will drop to the rear of the field for Sunday's race after parts changes – and one of the teams, the No. 43 Richard Petty Motorsports Chevrolet squad of Erik Jones, will also start from the rear the following week at the Daytona Road Course.
Jones (engine change; qualified: 31st) and Martin Truex Jr., who drives the No. 19 Joe Gibbs Racing Toyota (radiator/oil cooler change; qualified: 26th), join six additional cars moving to the rear.
The No. 43 team violated Rule 20.6.1.2.e (Single Engine Rule) of the NASCAR Rule Book, which states that if a team swaps engines in the primary car after the Duel races, the team is subject to moving to the rear of the field for both the Daytona 500 and the ensuing race. This rule is in place to prevent teams from having an engine only used for qualifying.
GREG IVES, CREW CHIEF, NO. 48 ALLY CAMARO ZL1 1LE
"In the 150s, we had a vibration issue that we had to investigate. We initially thought it was an engine issue, but fortunately it wasn't. The team was able to diagnose and fix it. We didn't get a whole lot of practice today, but Alex (Bowman) felt everything was fine. We can't wait for the Ally Camaro to lead the field to green in tomorrow's DAYTONA 500."-Greg Ives, crew chief of the No. 48 Ally Chevrolet Camaro ZL1 1LE.
WILLIAM BYRON, NO. 24 AXALTA CAMARO ZL1 1LE
"Even though we didn't get to make a timed lap in practice today, I'm still confident in the backup car the guys brought us. It's actually the car we won Daytona with last year in August and then we ran it again at Talladega in the fall and got a top-five finish. It's been fast every time it's been on track, and I think it will be again when we get to the race tomorrow. We were still able to learn a lot in the Duel race on what we need for a setup and what we need security-wise with the handling. While we took a risk running up front during the Duel, those laps led only helped us learn more. Obviously we didn't want to go to a backup car, but I think we're still in a really good place for the 500. We'll definitely be good to go."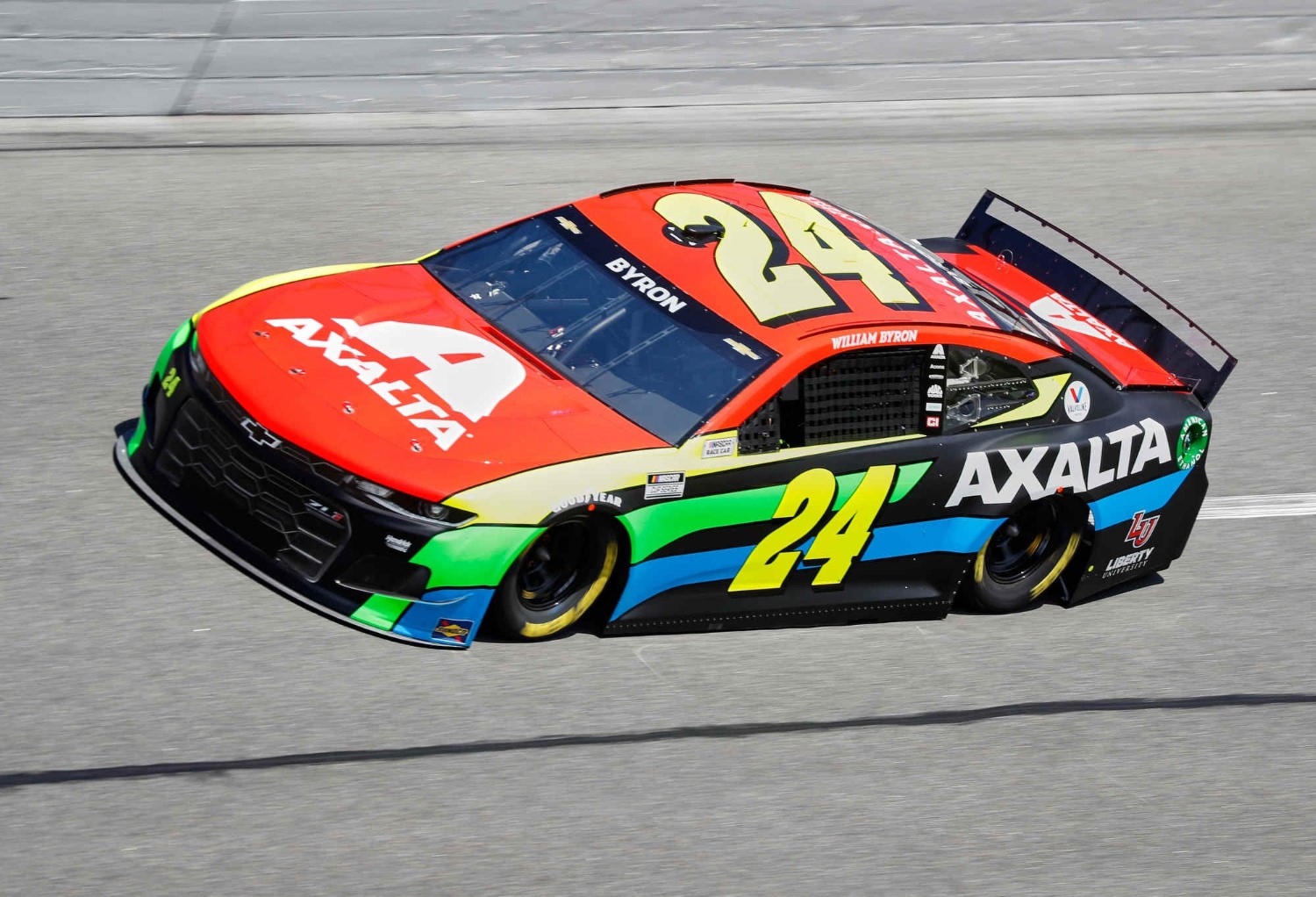 RUDY FUGLE, CREW CHIEF, NO. 24 AXALTA CAMARO ZL1 1LE
"I'm proud of the No. 24 team and all the guys at Hendrick Motorsports who helped us get the backup car turned around so quickly Thursday night and Friday morning. It's not an ideal situation but it's part of superspeedway racing. We were able to use Thursday's race as more of a practice session and get a really good feel for what we need for Sunday. Everything we learned can be applied to the backup car, and at a track like Daytona, where you start isn't a deal breaker. We just need to execute everything on Sunday to put ourselves in a position to be there in the end when it matters."