Rumor: Haas or Williams to run 'pink' for 2021
(3rd Update)
This rumor is downgraded to 'false' today.  (GMM) Aston Martin has rubbished rumors it could lose pink-colored sponsor BWT to rivals Williams or Haas by announcing a new deal with the Austrian water technology company.
It had been suggested that because the Silverstone based team is switching to a green livery for 2021, BWT was looking elsewhere to feature on a new all-pink car.
Aston Martin admits that while the former Racing Point team will "look and feel" different this year, "subtle BWT brand accents as well as BWT brand logos" will remain on the new livery for 2021.
"Our friends at BWT have been loyal supporters of this team and I am delighted they have chosen to be a partner of Aston Martin Cognizant Formula 1 team," said team boss Otmar Szafnauer.
---
February 21, 2021
This rumor is downgraded to 'speculation.' today. German publication, RTL, have now stated no such deal with the Haas team is in the works.
"Will we see Mick Schumacher (Haas driver) in his Formula 1 debut in pink in 2021? The answer is no," they said.
"According to RTL/ntv information, the company BWT will not sponsor the US racing team Haas, for which Schumacher is contesting his first season in the premier class."
They did not, however, rule out Williams, the other team on the grid linked with the company.
When approached by the site, the British Williams team responded with the following statement:
"Williams Racing is shaping an exciting new brand direction and commercial strategy and this is resulting in significant interest as we begin a new era for the team.
"By their nature, these discussions are confidential so as a policy, we do not comment on any specifics or speculation."
---
February 18, 2021
(GMM) It is Williams, not Haas, that has leapt into pole position to turn pink in 2021.
Kolner Express newspaper claimed this week that with Aston Martin switching to a green livery for this season, the pink-colored Austrian water treatment company BWT had turned its attention towards a move to Haas.
But the German broadcaster RTL said those reports were "incorrect".
"According to our information, BWT will not sponsor the American racing team Haas," RTL reported.
Italy's La Gazzetta dello Sport claims that BWT expressed interest in linking up with the Alpine team for 2021, but the talks broke down.
In fact, correspondent Lorenzo Pastuglia says BWT is now "very close to an agreement with Williams".
"The negotiations are at an advanced stage and close to the end," the famous Italian sports daily added.
Pastuglia claims the Alpine talks broke down because BWT wanted its corporate color pink to feature strongly on the 2021 livery, as it did at Racing Point.
---
February 17, 2021
(GMM) Mick Schumacher and Nikita Mazepin (shown above) could be wearing pink for their Formula 1 debuts in 2021.
As Russian rookie Mazepin visited Haas' factory on Wednesday for his seat fitting, rumors swirled that – with Aston Martin turning green for 2021 – the pink-colored Austrian sponsor BWT could switch camps.
Kolner Express newspaper cited a source who claims BWT, a water treatment company, is in talks with Haas about becoming title sponsor.
Schumacher, who lives in Switzerland, says he is unable to visit Haas for now.
"Not yet. Because of covid everything is very limited but the plan is to be there soon," the German told Auto Motor und Sport.
"There was one opportunity for drivers to go to their teams, but recently these rules for athletes was changed again at super short notice," he added.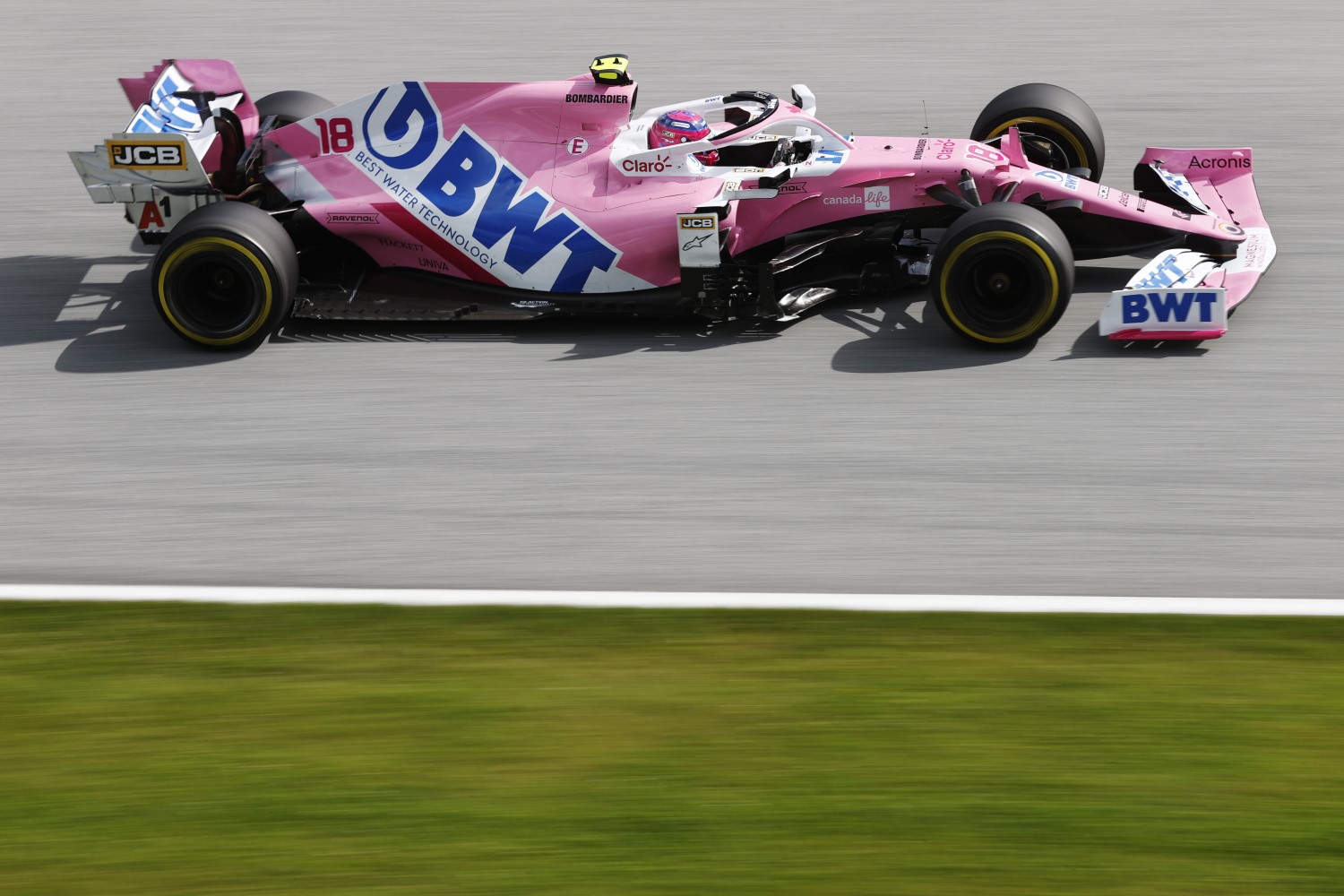 The son of F1 legend Michael Schumacher also admits that reduced winter testing and Friday practice this season will not help him.
"As a team we only have three days of testing instead of six or eight days as in the previous years," he said. "That means I only get one and a half days of testing before my first race – and then an hour less practice.
"No, I don't like to hear that. But those are the rules and we'll certainly do our best with it."
Yet another problem is that Schumacher is struggling even to gain access to Ferrari's simulator at Maranello.
"Fortunately, I can do it at home but it's of course not as good as sitting in a real car or a big simulator that a Formula 1 team has," he said.
"It's all very difficult, and very different from the years before. Unfortunately, covid has restricted so much."