How to Buy Cheap Car Parts Without Sacrificing Quality
Most people automatically think of going to the dealer to get their car parts. What you buy from dealers are OEM (Original Equipment Manufacturer) parts. Many times these are the most expensive.
However, they will also be of original quality. The dealer parts counter will have access to the latest revisions of parts. Manufacturers make changes to parts over time to improve on weaknesses and flaws. So, if the price is of secondary importance, the dealer is the place to shop.
The other places to look for parts include the auto parts shops/jobbers. Jobbers are auto parts warehouses that you find in your phone book or online. Here you can find replacement parts, usually at lower prices. But check all possible sources, including the dealer, for your parts.
We have discussed a few actionable tips for buying cheap car parts without sacrificing their quality. Have a look.
Do Your Research
The smart thing to do in 2021 and beyond is to do online research. An increasing number of websites are selling used car parts that work perfectly well. All you need to do is to create a list of websites that are shipping products in your location at an affordable price.
Leverage Jobber Parts
Jobber parts are often knockoffs, not made for the original manufacturer, and produced overseas. But they could also be the identical parts you would get from the dealer, packaged differently. Ask the seller about the part, as they often get their parts from many sources.
If the same company that produces dealer parts also manufactures the jobber parts. In that case, your purchase could still be top quality but less expensive.
What Not To Buy From The Original Dealer
Generally, we would recommend you not purchase the following at the dealers unless you have a specific reason to do so:
Tires
Windshield wipers and fluid
Brake parts
Shock absorbers
Spark plugs
Belts
Hoses
Filters – oil, air
Light bulbs
Ignition wires
Antifreeze
Waxes, polishes, cleaners, etc.,
This is not a complete list, so you need to check all sources for what is available for your car and costs.
Online Stores Are The Way To Go
We would recommend you go online and search for the part you need to check the price and availability. Always check several sources and then check with local auto parts suppliers. That way, you are less likely to overpay!
Certain parts are only available from your dealer, and these usually include body and interior parts. Still, even some of these may be purchased elsewhere. Look to save.
Beware of Auto Wreckers/Salvage Yards
Salvage yards may not be your best option. Many car owners have reported that the salvage yards typically charge one-half of the retail price dealers charge. That is for parts that are used. What is unknown is how long they have left in their usable lifespan for this price. New jobber parts can often be gotten for the same price salvage yards charge.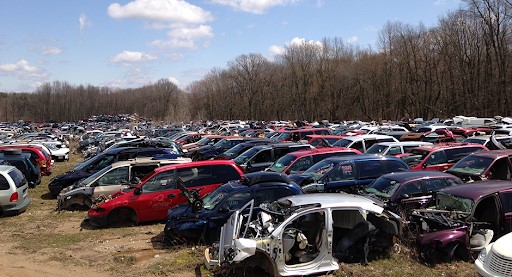 If the part requires extensive time on your part to install, you may wish to install the one with the most extended warranty. The length of the warranties may vary, so shop around. Make sure to ask if the part is OEM to avoid fitment problems.
Wrapping Up
Buying original car parts isn't mandatory all the time. In fact, if you're looking for parts replacement, it's best to look for cheap car parts online. We have listed what parts you don't have to buy from the dealer.
With these tips, you will save money, time and keep your vehicle running smoothly.