Shield Health Protection to sponsor Sato for 5-IndyCar races
Rahal Letterman Lanigan Racing (RLL) announced today that Digital Ally, a company that develops, manufactures and markets advanced video recording products and other critical safety products for law enforcement, emergency management, fleet safety and security, will feature its Shield™ Health Protection Products line, as the primary sponsor of the No. 30 Honda-powered entry for 2017 and 2020 Indianapolis 500 champion Takuma Sato for five NTT INDYCAR SERIES races per season in a multi-year deal.
"RLL Racing has always been a committed partner for Digital Ally and we're excited to have such a prominent sponsorship role for the 2021 season," said Stan Ross, CEO of Digital Ally, adding, "This level of exposure allows us to quickly and efficiently spread the word about our highly-effective, less harsh, cleanser line and other critical health protection products."
In response to the COVID-19 pandemic, the Lenexa, Kansas-based company first launched its Shield™ Disinfectant/Sanitizer to fulfill demand by current customers and others for a disinfectant and sanitizer that is less harsh than many of the traditional products now widely distributed. The Shield™ product, launched in June 2020, contains a powerful and effective disinfectant with no harsh chemicals or fumes.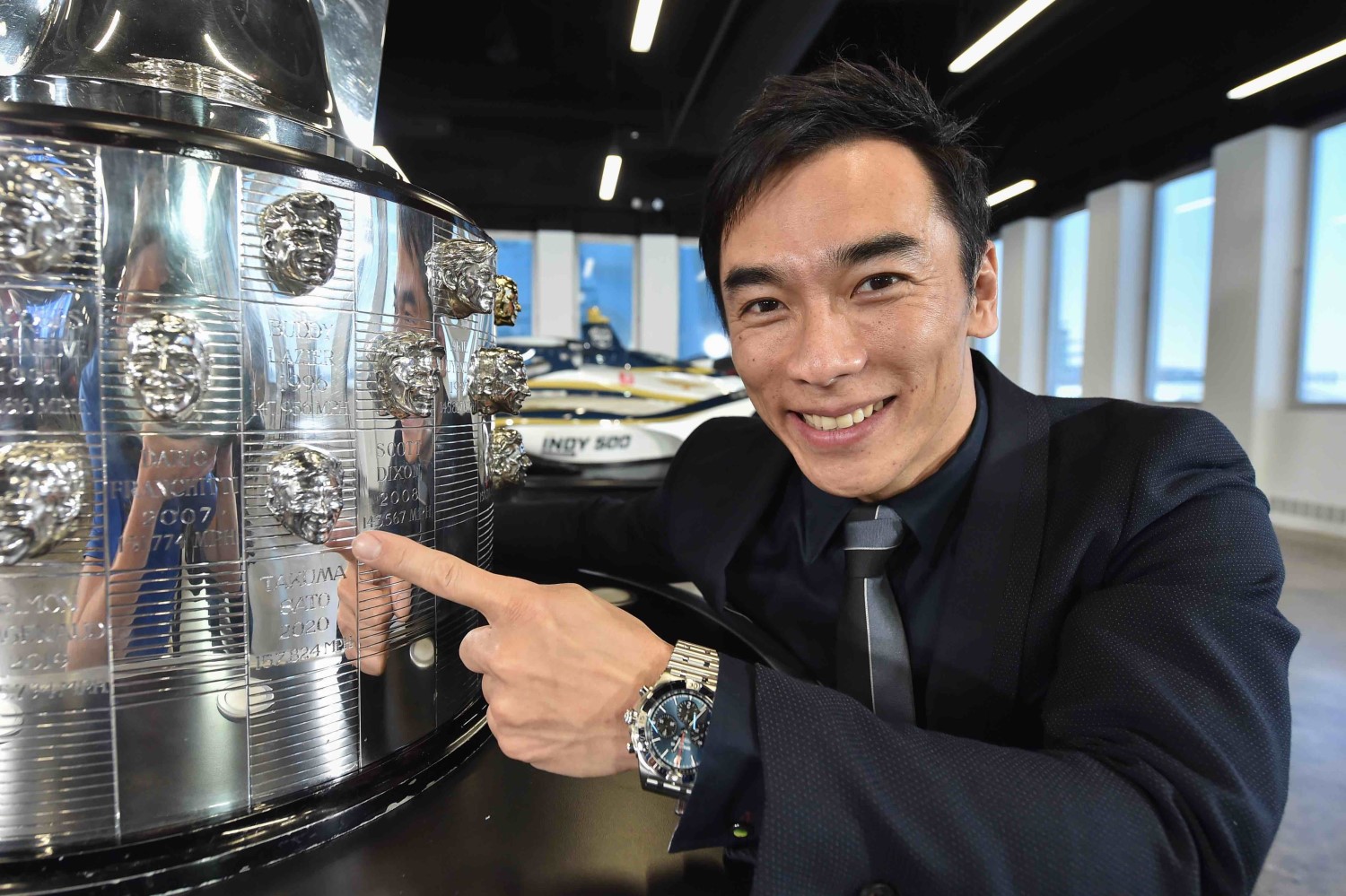 Hypochlorous Acid (HOCl), the active ingredient of Shield™ Cleansers, falls under EPA category IV, the safest of the EPA's toxicity categories. While highly effective as a disinfectant and sanitizer, cleaning crews are not required to wear Personal Protective Equipment (PPE) when applying and reapplying HOCl.
The team also utilizes the company's recently launched ThermoVu™ non-contact temperature-measuring instrument that measures temperature through the wrist and controls entry to facilities when temperature measurements exceed pre-determined parameters. Additional Shield products include a Cleansing Station, Electrostatic Sprayer and Personal Protection Equipment, including masks, gloves and sanitizing wipes.
"Digital Ally has been a great partner of the team since 2019 and gave fans an unbelievable view inside our garage at the Indy 500 with their camera technology," said six-time INDYCAR SERIES winner Takuma Sato, adding, "And to now have its Shield™ Health Protection Products as a primary sponsor for five races is tremendous. Cleansers and disinfectants have become an even more important part of our daily lives and I am proud to represent them. The No. 30 Honda looks great in their colors."
For 2021, Shield™ will be Sato's primary sponsor for the Honda Indy Grand Prix of Alabama on April 18, the Firestone Grand Prix of St. Petersburg on April 25, the GMR Grand Prix at Indianapolis Motor Speedway on May 15, the inaugural Music City Grand Prix in Nashville on August 8, and the Acura Grand Prix of Long Beach season finale on September 26. The Shield™ livery design will be reminiscent of team founder and co-owner Bobby Rahal's fan-favorite livery that he competed in for "Rahal's Last Ride" in his final season of Indy car competition in 1998 in celebration of the team's 30th anniversary.
"Like it did for everyone, 2020 created unprecedented challenges for our team," said Mike Lanigan, co-owner of Rahal Letterman Lanigan Racing with 1986 Indy 500 winner Bobby Rahal and former late night talk show host David Letterman. "We were able to seek guidance from our partner Digital Ally on the best way to keep our team members as safe as possible, whether we were at the race shop or race track. Shield™ Health Protection Products and the related product line enable us to do that and we are proud to represent them on track and off."
In 2019, Digital Ally and RLL came together to give fans an unprecedented live look inside the team's garage during preparations for the Indianapolis 500 via cameras mounted there. The cameras will be in place again in 2021 to follow preparations for drivers Sato and teammate Graham Rahal for the 105th running of the Indianapolis 500 on May 30.
Digital Ally was created to develop and manufacture technology that provides customers with the ultimate liability protection and evidence recording capabilities, coupled with convenience and ease of use. Digital Ally provides law enforcement agencies along with emergency management and commercial companies with the highest quality video solutions and software management.