Arrow McLaren SP launches 2021 NTT INDYCAR SERIES campaign
Arrow McLaren SP today launched its 2021 campaign with the new driver pairing of Pato O'Ward and Felix Rosenqvist, together with the reveal of new liveries for their No. 5 Arrow McLaren SP Chevrolet and No. 7 Vuse Arrow McLaren SP Chevrolet cars.
Watch the team launch film below.
Arrow McLaren SP begins the season at Barber Motorsports Park April 18th on NBC. Follow along with the team all season long and at Indianapolis on Facebook, Twitter, Instagram and YouTube at @ArrowMcLarenSP.
Pato O'Ward
No. 5 Arrow McLaren SP Chevrolet
"I'm excited to see what everybody thinks of the new liveries. I think both of the cars represent a great mix of all the colors of Arrow McLaren SP. Felix's car has more blue and mine has more black, which I think will be easier for the spotters to be able to tell our cars apart. I think the Arrow McLaren SP Chevrolets came out really cool. My car looks very similar to last year, with a few minor tweaks, but I think it looks fast! It looks ready to race!"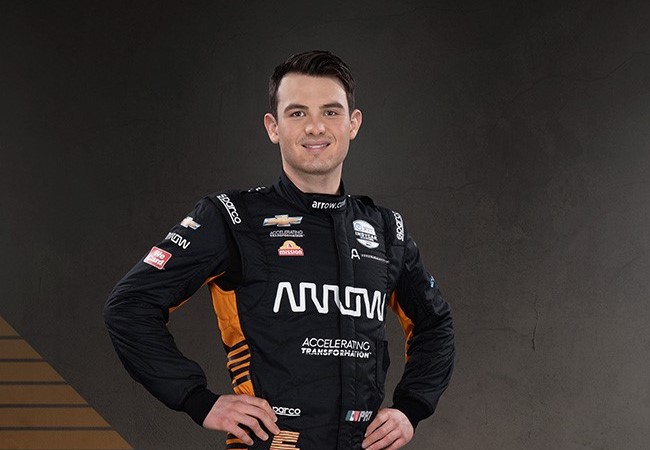 Felix Rosenqvist
No. 7 Vuse Arrow McLaren SP Chevrolet
"When I first saw the No. 7 Vuse Arrow McLaren SP Chevrolet in real life I was so stoked to see how good it looked. If it is half as fast as it looks, I think we're in for a great season! I really like the blue mixed with the classic McLaren color of papaya. We are a great team full of ambitious people and we're all ready to take it up a notch this year! I'm ready to go."