Rumor: Hulkenberg to be reserve driver for 3 F1 teams
(3rd Update)
This rumor is upgraded to 'fact' today.
Nico Hulkenberg has confirmed that he will be a reserve driver for Aston Martin in 2021.
The German lost his full-time F1 seat at the end of 2019 but still raced three times last year when Racing Point regulars Sergio Perez and Lance Stroll sat out with covid-19.
So as Racing Point re-brands as Aston Martin for 2021, Hulkenberg told Servus TV on Friday: "Yes, I will be a substitute driver for Aston Martin and will also have that role for Mercedes in certain races."
In addition to his new job as an expert F1 pundit for Austrian television Servus TV, the 33-year-old smiled as said he will fulfil "a bit of a triple role this year".
But in fact, Hulkenberg could have a fourth role in 2021 – because Mercedes-powered McLaren may also turn to the 'super sub' this season.
"We have an agreement with Toto (Wolff) and Mercedes to be able to access their substitute drivers in an emergency," McLaren team boss Andreas Seidl told RTL.
---
March 8, 2021
(GMM) Nico Hulkenberg could add a third team to his roster of Formula 1 employers for 2021 – even though he is not guaranteed a single race this season.
Last year, after losing his Renault seat, the 33-year-old German became Racing Point's 'super sub' when Sergio Perez and Lance Stroll contracted covid-19.
For 2021, he is expected to be confirmed shortly as a works Mercedes reserve driver, with the same duties at another Mercedes-powered team, Aston Martin (formerly Racing Point).
And it is rumored that newly Mercedes-powered McLaren also sees Hulkenberg as a potential reserve for 2021.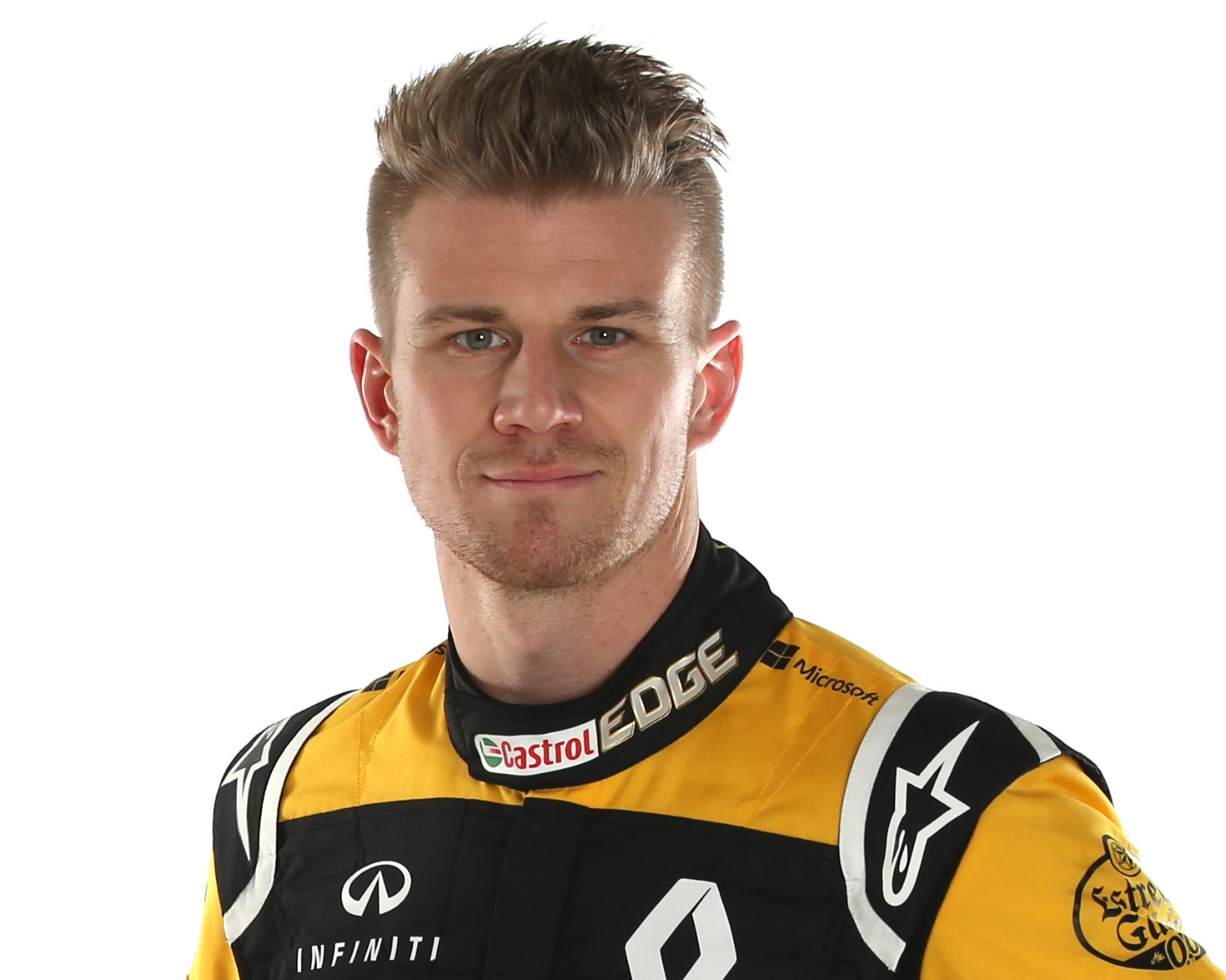 As well as his reserve duties, Hulkenberg will double up as a pundit for Austrian broadcaster Servus TV this year.
"A double job as a reserve driver and TV commentator can be arranged, otherwise we wouldn't talk about it," the German driver confirmed.
"As far as the test driver job is concerned, it looks very positive. We're finalizing it," Hulkenberg added.
"But it's not a full-time job, so it can be easily combined with work for Servus TV."
Hulkenberg admitted that he is staying involved in F1 in the hope that he might make a full-time return in 2022.
"I will criticize my former rivals constantly, and talk so badly about them that I get their seat," he joked.
"Honestly, I have to be realistic – it won't be easy. On the other hand, in these covid times you don't know what's going to happen. It's like looking into a crystal ball so it's important to be there at the races.
"If I can make a comeback, it would be a huge success."
---
March 8, 2021
(GMM) Nico Hulkenberg is keeping his cards close to his chest amid speculation he will join Mercedes this year as a Formula 1 reserve driver.
It is even rumored that the German could double up as reserve for Mercedes-powered Aston Martin, too.
"The question is not when the decision will be made, but when it will be announced," Mercedes team boss Toto Wolff said last week.
When asked about the speculation by f1-insider.com, 33-year-old Hulkenberg answered: "I am very satisfied with my situation. Everything is going in the right direction."
---
March 3, 2021
(GMM) Toto Wolff (shown above) has hinted that Nico Hulkenberg may still become a Mercedes reserve driver in 2021.
That is despite the fact that the reigning champions have actually unveiled its works Formula E drivers Stoffel Vandoorne and Nick de Vries in similar F1 roles for this year.
However, team boss Wolff says former Renault driver and 2020 Racing Point 'super sub' Hulkenberg is still in the running for a reserve seat.
"We all know how good Nico is," Wolff told Sky Deutschland.
"He's one of the top drivers who for some reason did not get the opportunity to drive in a top team," he added.
"It would of course be interesting for us to get such an asset on our team. We are not against that happening."