IndyCar Driver Interviews: Jones, Castroneves, Fittipaldi
Participants
Ed Jones, Dale Coyne Racing with Vasser-Sullivan (shown above)
Helio Castroneves, Meyer Shank Racing
Pietro Fittipaldi, Dale Coyne Racing with RWR Honda
Ed Jones Interview
THE MODERATOR: Good morning, Ed, driver of the No. 18 Team SealMaster Dale Coyne Racing with Vasser-Sullivan Honda.
What is your outlook heading into this season? You're back in the series after a year away. Full season with Dale Coyne. What is your outlook heading into this year?
ED JONES: Yeah, it's first of all great to be back after a year out of not really driving anything. It's always going to be a challenge at the beginning. We've had two test days now. Both have gone really well. It's been nice to be, yeah, up to speed immediately.
For the season, we want to pick up where we left off, fighting for podiums, for the 500 again, fighting for that win. You can't underestimate how difficult the championship is now, how competitive everyone is. We're going to have to be on top of our game the whole time to be able to do that.
THE MODERATOR: How long did it take you to get reacclimated? You haven't been away for 10 years, but you didn't get a lot of seat time last year in much of anything. How long did it take you to get to feel at home again?
ED JONES: Probably about three runs, I'd say, at Barber, then everything was pretty good after that, so…
THE MODERATOR: We'll open it up for questions.
Q. A unique situation, your first year being the 'lead driver.' Is there any extra pressure being that lead guy for Dale Coyne, anything you learned from Sebastien in '17 or Scott in '18 or anything that kind of helps you in this new role?
ED JONES: Yeah, it's a little bit different, but it doesn't really add any pressure. At the end of the day you're still there doing the same job, just trying to go as fast as possible, work with the team as well as possible.
Had a phase of that actually in my rookie year when Seb unfortunately had his injury. It's not the first time I've had to do it. Looking forward to the challenge.
Q. How excited are you to be working with Romain Grosjean in the other car?
ED JONES: Yeah, Romain is a great guy. Spending a bit of time with him at the moment. Again, it's more excited about being back in INDYCAR, to be honest. It's great to have a fast teammate. Yeah, we'll have to see how he gets on. I think he'll be very competitive. I'm looking forward to seeing how things progress. So far we've had two solid test days together. Seems like everything I've liked on the car he's liked. It's actually been quite easy to work together in that sense. That's always a good start. Will definitely benefit us throughout the season.
Q. Any particular race that you're looking forward to returning to this season?
ED JONES: Well, of course, Indy 500. That's always the big one. Otherwise it's all the street courses. I love the street courses. Hopefully we can race as many of them as possible with everything going on at the moment. Yeah, that's the races I look out for.
Q. You mentioned you've had two tests so far. After a year out of the car, what was that like? Any cobwebs? Did it feel just like riding a bike?
ED JONES: I would say actually, so Barber — I don't know. I said it was the fourth run before; maybe it was a bit longer than that. It was probably the last run of the morning I put it straight up there at the competitive side of the field. But before that, I was struggling quite a bit. Yeah, it was tough. I'd never driven with the Aeroscreen, as well. The new track paving at Barber has made the car super physical there. A lot of the steering weight is ridiculously heavy. All the other drivers were telling me about it beforehand, but until you actually do it you don't realize what a change it is. So it was difficult.
Fortunately had a great team around me, felt very comfortable from the get-go. From that sense it didn't feel like I'd been out for so long. Everyone was super easy to get along with. Once we got through the afternoon, I felt back up to speed. Everything was good.
Going into Laguna, I got in the car straightaway and it was like I'd never been away.
Q. How was the adjustment to the Aeroscreen?
ED JONES: It was pretty seamless, to be honest. When I got in the car in the factory and first had it on, I felt a little weird with it. Once you're driving, it's no problem. The heat issue is fine now with the vents you have. Yeah, just really easy. I knew they wouldn't have gone that route if they thought it was going to be a problem for the drivers. I'm sure it's going to be fine. It was just about getting in the car and experiencing it for myself.
Q. How much have you worked with Romain so far this season in testing?
ED JONES: Well, to be honest, in the two test days we've had, those kind of days, we're pretty much in the car the whole time. I think I probably got out of the car two or three times in those two days. It's hard to work through data each session which should be more familiar during the race weekend. But for sure the teams are talking to each other all the time, the two engineers communication-wise.
As I said before, it's been really positive. All the changes that I've liked or he's liked, we've both found to work for us, which as I said will help the progression of the team move faster. We can split things between each other and go that route.
Q. Earlier this morning we announced Pietro Fittipaldi would be driving the oval races for that entry. How does it feel in your situation that you're not old, but in terms of tenure you're the elder statesman at Dale Coyne Racing at the moment, that they come to you for advice?
ED JONES: Yeah, it's a bit different. Although Romain is a rookie in INDYCAR, probably just as much experience in motor racing as some of the best guys out there. He got up to speed very quickly. He'll be right there.
Pietro has done some oval racing in the past. I'm happy to help out where I can. But these guys are no slouches. I'm sure they'll be right there from the beginning.
Q. Now that you spent a year away from the sport, does it make you hungrier coming back?
ED JONES: Yeah, for sure. It was a tough year. Well, it was a tough year for everyone no matter what field they're in. It's not something individual.
But not being able to race was probably the first time in I don't know how long that I've been out of a season in whatever series it is. It was always thinking about what to do next. I really got the hunger to come back for INDYCAR. Not only was that year out made me more hungrier to come back, but the way things for me in 2019, I reflect what I could do, probably frustrated me a lot more than anything else. It was a combination of things which meant that I really wanted to get back to INDYCAR and knew I needed to get back to INDYCAR.
Now I'm fortunate enough to be in this position. I got to take advantage of it and make sure that I perform to where we can with the guys around me, and the team around me I'm really confident we can do that.
Q. As you continue to evolve and develop as a driver, where do you feel you could be even stronger behind the wheel?
ED JONES: Yeah, there's always different small improvements here and there. At the end of the day, as I said before, the field is so competitive. All the drivers in INDYCAR, they're not looking for big chances, all those minute details. That's again what helps when you're in a team where there's no big egos that throw things off. Everyone is there trying to learn as much as possible and work together. That's where you find the small gains. Where you can make the difference putting everything together. That's where I believe I'll find the difference this year.
Q. Obviously you going back to Dale Coyne, it feels like you're in a better head space, more like home. What is it about that team and you that mesh so well?
ED JONES: Obviously it's my first chance in INDYCAR with them, had a great season. Personnel change there. But as I said before, in a team you have to have people with experience in all the team. But a huge part of it is controlling the people, using resources efficiently, not having egos where you're going one direction and never looking at any other options.
For me, this team has always been open to different things, learning what they can. As a smaller team, they use their resources probably the best of all the teams that I've been with just because although they may not have the most, they really make what they have worthwhile. That's what I've seen. I always felt comfortable here, have a really good outlook on what we can do this year.
Q. Have you had a chance to sit down and talk much with Jimmie? Do you think he'll be a good resource for you this year?
ED JONES: It's been great to have Jimmie there. He's been at the two tests. Also been talking after the tests, ways we feel we can improve the team or improve different aspects of things to work together. It's always nice to have another driver to bounce things off of. He has a lot of experience, a lot of success. It's been really useful for me. It's been going well so far. I'm looking forward to how we develop the relationship throughout the season.
THE MODERATOR: Ed, thanks for joining us. Wish you the best of luck this year. We're glad you're back in the series.
ED JONES: Thanks.
Castroneves Interview
THE MODERATOR: We have Helio Castroneves, driver of the No. 06 Meyer Shank Racing Honda.
New home, back in the series. What is the outlook for this year?
HELIO CASTRONEVES: You know, going back two days ago we were testing at Laguna Seca. It was kind of interesting to see everyone kind of like sync, the synergy of the team, including the engineers, me knowing them, the engineers knowing the team. Everybody is new. I have to give big props to Mike Shank and Jim as well because they were able to put this program together and able to contract those incredible guys. I mean, we have like an amazing people.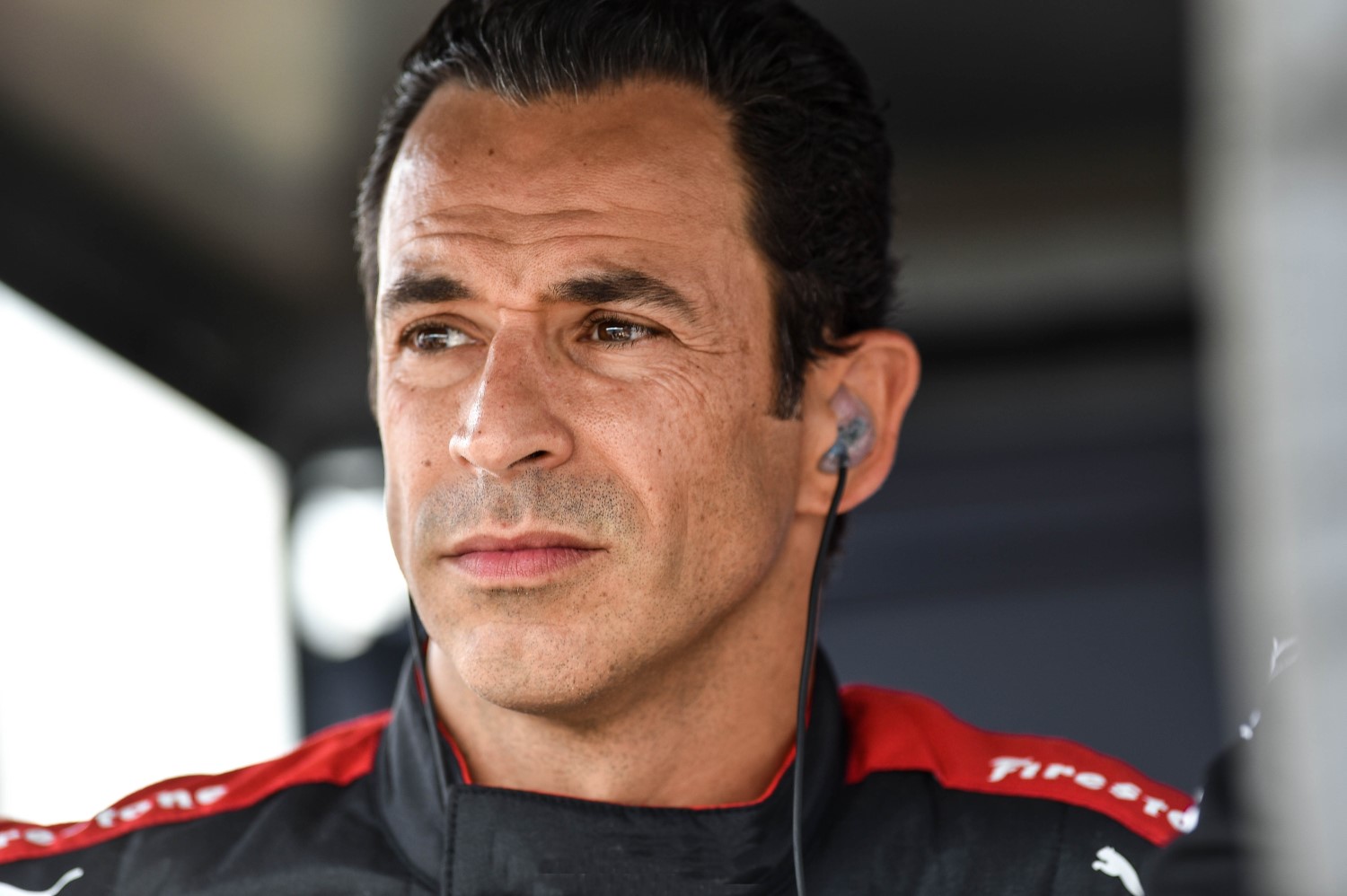 Funny thing is I do remember most of them because they used to be in different teams, some in Ganassi, some in other places that I've just seen around the paddock. Now we're working together.
It was great. It was great to have that test. It was great to just start knowing everyone and introducing everyone else. Now I'm excited. I'm excited because there was a huge opportunity for the future with this amazing organization. Young team, young potential. Like I say, Mike is hands on, not only back on the stage but he likes to be together with everyone. That shows around the entire team.
It's a great team.
THE MODERATOR: We'll open it up for questions.
Q. I know you've said a lot of times that Penske Racing will always be a family. But in a lot of ways, how much has a change of scenery reinvigorated you?
HELIO CASTRONEVES: Huge. Obviously when you spend 20-plus years in one place, it's a habit. They know what you like. I know what they like. So you kind of like follow that format.
Now there is more things to explore in all aspects. Again, Penske always been open mind, but we have obviously their process, but now with a different process and understanding this open mind with Shank Racing, it is really cool to understand. It going to take a little time. As I say, it's a process. But I'm excited. I'm ready for this challenge.
I believe hopefully all these years that I been with a great organization, we can make it also this together. I won't be the guy doing it, but together we can also make this incredible organization to the top as well.
Q. You get to run the big INDYCAR races plus the IMSA schedule. In a lot of ways do you feel like you have the best of both worlds at the moment?
HELIO CASTRONEVES: Correction on the IMSA schedule. I just did Wayne Taylor, 24-Hour Daytona. As of right now, I don't have anything in IMSA. I only focus now with INDYCAR. Actually I'm doing SRX, if you guys know, this year for Tony Stewart. Other than that, I am not doing — well, I haven't had any invitation with IMSA whether through Meyer Shank Racing or any other team.
Q. They didn't have you for the endurance races?
HELIO CASTRONEVES: No. Montoya I believe is going to be doing the long-distance races.
Q. You mentioned a little bit about your transition from Team Penske to Meyer Shank Racing. What are some of the differences in the team that you've experienced? Is there anything in particular that stands out to you that you really enjoyed about the fresh outlook of this new team?
HELIO CASTRONEVES: Yeah, first of all, like I say, we had our first test in Laguna. It was actually fun. Mainly things was to getting myself adapt again to the INDYCAR. It was funny coming out of the corkscrew with the Acura, I was just step on it, the traction control would do all the rest of the work. First few laps, as soon as I went for my fast lap out there, I kind of like brain fade a little bit, went to the Acura mode and went full throttle. The car was like sideways. I was like, Easy boy, easy (laughing). It was a very interesting scenario.
I enjoy the work very much. Mainly the guys have so much experience. Believe it or not, it's a new team, new guys, but it's like a pack of knowledge from each guy, from mechanic standpoint, engineering side actually from Andretti. It was very cool to have Dave and Mark, Brian with me first time working together. But it felt like we had worked before. We never worked, but it felt like that.
We really understand each other. I like that kind of situation. Look, everyone's literally introducing themselves, just like going to an office. Hey, how you doing, nice to meet you? Where is my table? Where do I go? So it's like that.
But it was in a way that somebody knew exactly what need to be done. For me, having that kind of attitude, nobody's expecting right away like a scenario that we got to do it this way. Everybody is taking their time, make sure everything is ready, especially with the car. In fact, the car that I tested, it was actually Jack Harvey's spare car. My car is still in the wind tunnel. You can see the team is doing everything they can when you come to the Indy 500, this car is going to be top-notch, the same level as any other car out there.
I'm glad and I like to be part of this. With Team Penske I knew it would be okay, so I wasn't worry about it. Now I'm part of it this development. That's really cool. I really enjoy this.
Q. On Jimmie Johnson's entrance into the series, you've been in open-wheel racing for more than two decades, raced against him in sports cars, what do you feel like he has in store? What do you think of his attempts to try to make this switch at 45?
HELIO CASTRONEVES: First of all, incredible. I can see that he's passionate about it. I believe he felt his time in NASCAR, probably it was time for him to move to something else. He decided to achieve this challenge. By the way, which is a huge challenge for someone entire life working with a heavier car, different type of car, and going to a very fast one, which is an INDYCAR.
First of all, I admire people like that because they like to challenge themselves and go for it. Second, I know Jimmie for a long time. He's a good friend of mine. I know how he feels because even I that have experience for so many years going back, it feels a little bit like overwhelm; so much to learn, so many things to do.
Once you're a champion like him, I don't feel that he's going to have any — especially having the teammates he has with Scott Dixon, that he can learn so much, it will definitely help.
Yeah, maybe one or a few races or tests that might be a little bit — doesn't look the way probably he wants. But trust me, he will figure it out. For the beginning of the season, he'll be ready.
Q. Obviously you and Tony are back again part-time. This morning Pietro was announced taking the ovals. How good is it to have a younger Brazilian driver now?
HELIO CASTRONEVES: Great question. Tony and I have been carrying the Brazilian flag for a long time, like all the Brazilians 25 years ago did, Gil de Ferran, André Ribeiro, Fittipaldi. We had so many. So for me, seeing Pietro coming into the series hopefully is an opportunity for him to show his talent, even if it's just a few races and the ovals only. Still we do have a new generation coming, not only as a Brazilian but a bunch of other new generations coming, making a very good statement.
We hope that Brazil one day will produce, like Pietro is probably a light at the end of the tunnel that people create interest again instead of going to stockcar in Brazil or trying at Formula 1, which there is no Brazilian at the moment, but trying to create that spark again like we used to have 20 years ago.
I think new the new broadcast in Brazil, people are going to be again excited. Tony and I will be able to show out there and succeed so that we can inspire the young generations to come back and keep it going.
Q. Is the door open if he has any questions? Would you be a mentor to him to help him get going?
HELIO CASTRONEVES: Absolutely. One of the things even with my teammate Jack Harvey, look, I work with a lot of teammates. Again, I been around the block. I learn so much with Rick Mears. Rick never come to me and say, You got to do this or that. But he always make himself available. Every time we talk, it was like half an hour conversation, which was great. Especially me, I want to understand.
He was able to always with few words direct and guide me to the right way. If I can be that kind of assistance to not only Brazilian but any other young driver, I'm always open for it. I been there one day. 20-plus years ago I was one of the guys asking questions as well (smiling). I would never close the door to a young driver asking for information.
Q. I want to ask you, I already heard some drivers say about the driving styles, all this kind of things. I want to ask you, with all these recent jumps that you already have, what you can say that it's this little steps that you have to make in order to adjust and get back in the perfect shape that you need now?
HELIO CASTRONEVES: No, great question.
It's a process. I was just talking about coming out of the corkscrew with the traction control. Imagine driving for three years with that. You create some habits. You kind of have to relearn again and things like that, the weight of the car, the brakes, the position as well.
All of a sudden I'm back, even that I have my own seat from Penske, Penske was very generous to give my seat, so I'm kind of like adapting the car again. Always these little things believe it or not makes a huge difference.
For you to put everything, all the pieces together, you got to run. It's not only sit down and turn right and left because when you're static it's one way, when you're driving it's another thing. Those are details that believe it or not makes a difference. Even just a simple example, brake calipers or master cylinder, you got to try different ones, because evolution — you can't only stay where you're comfortable, but you also got to adapt to things that is better in the future.
Those are the things that even that I was four years almost away from INDYCAR, it changed. Even that I'm an experienced driver, you need to have some sort of like laps around. I would love to have one more test in the road course to feel like, Okay, now I understand where I need to go. But it is what it is. We're going to have an open test very soon in April. It will be in the oval. At least that I know what I need to do.
Q. When you said you have to adapt a lot of things, you already have worked with Honda in the part of engines. Do you think this is also some similarities between IMSA engine or it's completely different?
HELIO CASTRONEVES: They're completely different, the restrictions in IMSA, plus the weight of the car, it's completely different. That's one of the things when I went to Laguna, I run that in November or late September, something like that, and we just test. I was fine with the track, but it was a completely different car. It was a lot of fun, don't get me wrong. As soon as I got on that throttle, man, it was so good. It was like, I live for this.
But any sort of like sport that you do, once you're riding a bicycle, might take a little few stumble, but once you get there and understand what you need to do, you'll be back in the game.
Q. This year you're doing I think five INDYCAR races. With you not doing IMSA full-time, are you looking to get back into doing INDYCAR more, possibly working towards a full-time seat?
HELIO CASTRONEVES: Yeah, that would be great, no question. It would be awesome to be part of more races, which accelerate the adaptation to the car. Yes, I would love to be a full season. That would be a no-brainer. To be not only ready, but to be competitive.
I am doing six races, not five. So, yeah, who knows what's going to happen. I'm always feel that we could do a little bit more, but I understand the process with Meyer Shank Racing. We'll just keep it going. We'll find ways.
Also IMSA. I had a great three years. It would be a waste of three years to just throw out all the experience that I learn there over the three years. As of right now, yes, if I can do more INDYCAR racing, it would be great.
Q. At this point that's your preference, to expand your INDYCAR presence again?
HELIO CASTRONEVES: Yes, yes.
Q. From your perspective, how much do you think Jimmie Johnson can learn from what he's doing in sports cars now compared to coming over to INDYCAR? You're the perfect person to ask because you have the experience of both, understand what's needed in most. How much can he pick up from the sports car side of things? Will that expedite his learning?
HELIO CASTRONEVES: A lot. For so many years he was adapting to one style of racing. Racing is racing, by the way. Don't misjudge that. No matter what kind of car you are, racing is racing.
However, because he's doing sports car, which is help him the transition from NASCAR to INDYCAR, that kind of, like, between, which is IMSA, it will help him tremendous understanding the braking point, understanding the racing rhythm is a little bit different because you're racing against so many series, so it's not going to be kind of like that. But for him to be with his teammates and sharing data on the same exactly car at the same time, it will no question prepare him better for adapting to the INDYCAR.
I do believe he's not only racing that, but he's also practicing different sort of open-wheel. Again, the rules of INDYCAR are not allowing to test much. That's very, very difficult for a guy like him, a guy like me, but especially a rookie person as well. INDYCAR, it is a beast. It is not a toy. When you jump in, it can bite you.
I do feel that it's great to have him. It's just more time driving. For understanding what he needs to do in INDYCAR, that would be perfect. I wish I would be doing what he's doing.
THE MODERATOR: Helio, thanks again for the time. Glad to have you back more often this year. Wish you the best of luck.
HELIO CASTRONEVES: Hope to see all you guys again.
Fittipaldi Interview
THE MODERATOR: Pietro Fittipaldi, hot off the press with the news this morning that he will be driving the oval races this year in the No. 51 Dale Coyne Racing with RWR Honda.
Welcome back to the series. Tell us how the deal all came together.
PIETRO FITTIPALDI: Yeah, first, I'm very excited with the opportunity. I want to thank Dale Coyne, Rick Ware for the trust. I'll be doing the ovals, including the Indy 500, which is a dream come true after not being able to do it in 2018, to come back and have the chance to race in it, I'm very happy.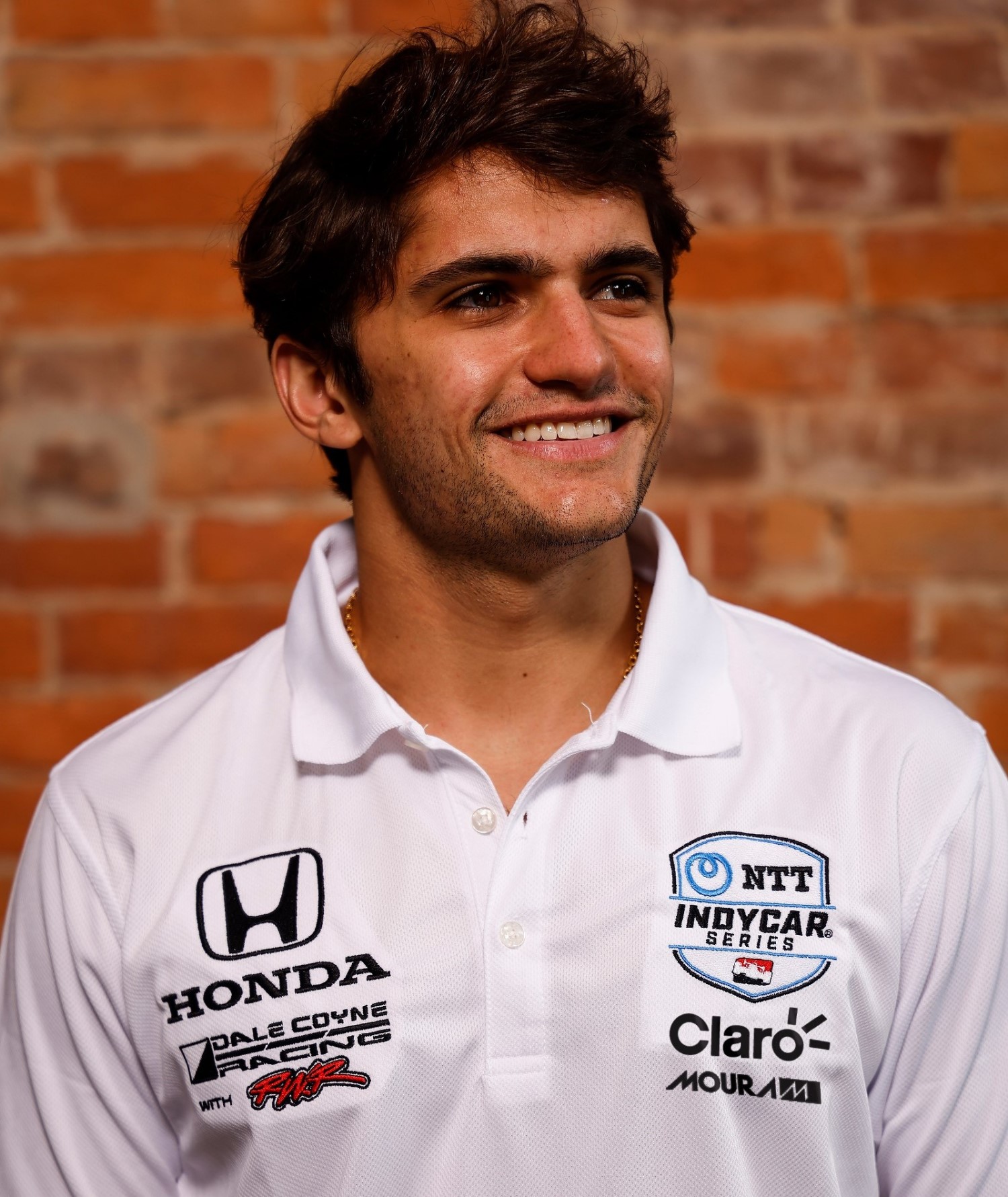 The deal came through. I mean, I've been speaking to Dale for a while. As you know, I raced with him in 2018. I've always been in touch with Dale. He told me Romain had signed to do the road courses. He called me one day, We're looking for someone to do the ovals. For sure, I said, I would love to do it.
I love INDYCAR. I love oval racing as well. My first championship that I won was a late model championship at Hickory in a short track oval. That was in North Carolina. To be racing on ovals in INDYCAR, yeah, I'm very pleased with it. I'm happy.
THE MODERATOR: When will you first get in the car? When is the first time you'll be able to test?
PIETRO FITTIPALDI: I believe in Texas there is some time in April. First week of April, we have to do an orientation day before going to Indianapolis. Then we go to Indianapolis and there's a test, I believe April 8th and 9th, which there's going to be a rookie test at some point throughout the day, then everyone is going to run together.
My first time out should be in Texas because I need to run there before I go to Indianapolis.
THE MODERATOR: Let's open it up for questions.
Q. What is the rest of your schedule looking like?
PIETRO FITTIPALDI: So my schedule is going to be very busy. Not that I'm not used to it. It's going to be very busy this year. I'll be going to most of the Formula 1 races. At the moment I'll be going to, like, 17, 18 Formula 1 races out of the 23 in the calendar. I'll be going to Bahrain, which is the first race. After Bahrain, I'll be flying back, then doing the test at Texas. It's going to be busy. There's also some other announcements that are going to come at the end of this week, which I'm excited as well. It's going to be a very busy schedule. I'm looking forward to it. The busier, the better.
Q. More races are going to be announced?
PIETRO FITTIPALDI: Yes, yes.
Q. I wanted to ask you about the whole family aspect of coming back to Indy. The 500 you didn't get to do in 2018 was such a big event for your family. You also have Enzo doing the Road to Indy as well. How is that going to feel kind of bringing the Fittipaldi name back to the States at the highest level?
PIETRO FITTIPALDI: It's great. I was actually with my brother about two weeks ago. He was testing in Sebring. I was there helping him out, kind of trying to coach him and stuff, when he listens. You know how it is (smiling).
I was there helping him out. It's great to have him here. He had a really good opportunity to come to race stateside with a good team like RP, with support from Andretti as well. He had great results in Europe. He won the Formula 4, the Italian Formula 4 championship. He finished I think it was second in the German F4 championship, finished second in the Formula 3 regional European championship. He's very fast. Happy he's coming here.
Stateside is a different type of racing that he has to get used to. There's some time for adaption as well. The competition is always very high. People sometimes underestimate it. I know how difficult it is to race in this Road to Indy series. I think the way they have it programmed when the driver wins, he has a scholarship to go up to the next series, it's amazing. I think they're doing it better than any other series. I think the series from Europe, like the junior series, can really learn from that because I think that's what I think racing needs. It gives the opportunity for the guy that won the championship to go on to the next series. Nowadays it's very difficult to find budget to keep racing. The way the INDYCAR ladder is working, it's amazing.
Q. What do you see your next couple of years playing out as? Are you hopeful for a long-term future in Formula 1 or is this more a move towards establishing yourself in INDYCAR for the future?
PIETRO FITTIPALDI: For me, I have this opportunity with Haas, which after my two races there I was able to do a good job for the team. I was very happy with my performance. Speaking with Gunther over the winter, the team wanted to re-sign me. For sure for me to continue with the team for a third season, I'm very happy to do it.
I have two ultimate goals in my mind. One is getting a full-time ride in INDYCAR. That's one of my ultimate goals. Obviously one day winning races or winning the championship. The other one could be Formula 1, as well. One doesn't hinder the other. The program that I had to race on the ovals with Dale, there's no real conflicts. I'll be going to the Formula 1 races, then flying back with enough time to do the oval races.
But for me, either it's Formula 1 or INDYCAR. If I can get a full-time ride in INDYCAR, for example, I would be extremely happy. It's very difficult nowadays. The opportunities are very limited. So to get something like a full-time ride in INDYCAR, that's a big goal for me. But the Formula 1 dream and stuff is still there as well. I have both of them. I'm lucky to be able to work with both series.
Q. In a lot of ways does this feel like this has been years in the making? You were set to be in INDYCAR a couple years ago before your crash. How crushed were you when that happened? How much does this really make you enjoy the fact or appreciate the fact you're able to come back to INDYCAR?
PIETRO FITTIPALDI: Yeah, makes me very happy. For example, when I signed the deal to race with Dale in 2018, I was supposed seven races and tests, and we were testing a lot before the races. We were always very competitive in the tests. Yeah, we were sometimes top five, top 10 in some of the testings. I went to Phoenix my first race, and we qualified 10th. We were going to have some good races.
Before the Indy 500, I had that World Endurance Championship race two weeks before the 500. The car had a failure, went straight in the wall, broke both my legs, compound fracture. I was gutted. The day after the surgery, the doctor came to me and told me, You're going to stay one year without driving a race car. For me I couldn't accept that because I know how racing works in terms of you have opportunities that year, but the following year, if you don't maximize the opportunities, those opportunities are going to be gone.
I flew to Indianapolis a week after my surgery. I lived in a motor home with my mom here inside the Speedway, inside Indianapolis for two and a half months did all my rehab, worked with Dr. Trammell, all the INDYCAR doctors. They built a carbon fiber brace for my legs for me to be able to drive. Two and a half months later I was back racing, not at 100%, but I knew I had to get back to maximize my opportunities.
We still had great results. I finished 11th at Gateway, ninth in Portland. I still wasn't at my max. I still had the feeling like I didn't get the opportunity to continue in INDYCAR in 2019. I had that feeling I need to come back, really show people what I can do. Broken legs, we had some really good results. Before that in the testing we were really strong. To have this opportunity now, it's a long time coming, so I'm happy.
Q. You have the drive to do this for yourself, but you're also carrying on quite a famous legacy. How important is that to you?
PIETRO FITTIPALDI: It's very important. I have a whole family that understands a lot about racing, has a lot of history in racing, my grandfather, my cousin, my mom's cousin, Christian, Max Papis as well was an uncle of mine. To have the name Fittipaldi represented on track, it's a big privilege, a big honor. I'm going to be there representing the family. Who knows, maybe win an Indy 500. That's the goal. That's the dream.
Q. Regarding the family history, I'm sure you've had lots of stories and discussions about racing at the Indianapolis 500. What strikes you most impressive about the IMS four corners?
PIETRO FITTIPALDI: People that don't understand so much about oval racing, they see that as ovals are two corners. It's not two corners. It's four corners. Some people don't understand that. Each corner has a different characteristic. I've never driven in Indianapolis, so I don't have experience on this oval, but I do have on other ovals, even in INDYCAR as well as some stockcars when I raced late models.
Every corner there's turn one, two, three and four. They each have their own characteristic. For me, it's hard for me to say how Indianapolis is because I've never driven it. But from what people tell me, it's ballsy. Especially in qualifying, it's not easy. You got to do four laps in qualifying. It's not two laps, it's four. You need the tires to last on those last laps, keep your speed up for the last couple laps when the tires are wearing out.
It's not easy. It's very difficult. What I heard from drivers is last year's qualifying was one of the most difficult ones. Let's see how it is this year.
Q. How has your rehab been?
PIETRO FITTIPALDI: It was good. It was just at that time my bone still wasn't fully healed. Every time I would press the brake, the bone would move a little bit. It was obviously a lot of pain. I had to put bigger master cylinders on the brakes, or smaller master cylinders, so I could apply less pressure for more brake power, but I was still hitting the brake at like 60% pressure. I wasn't able to really drive at my best, show people what I could do. We still had good results. I was taking painkillers under the advice of the INDYCAR doctors to race. Now I'm fully healed. I just needed more time to heal. I knew that I had those races and the opportunity was there. I had to grasp it with both hands whether I have a broken leg or broken ankle, I don't care, I'm going to get in the car and race.
Q. In the limited experience that you were able to get in INDYCAR previously, what was the biggest takeaway that you learned?
PIETRO FITTIPALDI: I think the biggest thing I learned, I would say first INDYCAR is extremely competitive. It's one of the most competitive championships in the world because the level of driving is extremely high, with the teams as well. What I learned in INDYCAR is that the way that you set up the car and the way you do setup changes throughout the testing is something I really enjoy a lot.
In Formula 1, when I did my two races in Formula 1, or when I was doing the test work for Formula 1, it's a lot more based on the engineers, on the aerodynamic works that they do on the different parts they're bringing to the car. But in INDYCAR it's a lot more based on — you depend a lot more on the driver and the driver's input. I think that's really important.
To be able to go to a test or a race and to set up a car, start with the setup on one day, end up with something completely different but a lot better at the end of the day, knowing you had a big input in that, it is something I really enjoyed. I know that INDYCAR, the teams work like that. They depend a lot on the driver input to make setup changes, to improve the car.
For me, I really liked that when I came to INDYCAR.
Q. You mentioned you have experience behind the wheel of a late model. It begs the question, what was the biggest takeaway from that experience? Could we see you behind the wheel of a NASCAR stockcar?
PIETRO FITTIPALDI: One day I'd love to race NASCAR. I'm a guy that races anything that has four wheels. Two wheels, maybe not. Four wheels, without a doubt. Could be on ice, could be on dirt. I'd race anything (smiling).
I think the late model experience is very important. I've done short-track racing. I was racing that late model championship at Hickory, which I won the championship in 2011. In 2012 I won the big race, called the Pepsi Fall Brawl. It was a big race that we won there, the biggest one of the year. I think that racing kind of already set the oval mentality in my head, although with INDYCAR it is different because it's an open-wheel car. The risks are a lot higher, as well.
But it did help me in terms of just understanding the setup, how the crossweight works on the car, how the tires are off camber, they have different cambers and stuff compared to a normal road course setup. Basically it got me into that oval thinking mindset. I've always kept that with me. It's like riding a bike; you never forget it.
For sure, one day if I get the opportunity to race in NASCAR, I would love it. I actually visited the Haas team, NASCAR team, next to the F1 offices last week. I saw the Stewart-Haas Racing team. It was really cool.
THE MODERATOR: Thank you again for your time. We wish you the best of luck. We're glad you're back.
PIETRO FITTIPALDI: Thanks, guys. I appreciate it.