IndyCar Driver Interviews: Sato, Hunter-Reay, Bourdais, Herta, & Power
Participants
Takuma Sato, Rahal Letterman Lanigan Racing (Shown Above)
Ryan Hunter-Reay, Andretti Autosport
Sebastien Bourdais, A.J. Foyt Racing
Colton Herta, Andretti Autosport
Will Power, Team Penske
Sato Interview
THE MODERATOR: We are joined by Takuma Sato, two-time Indy 500 winner. Got the ring on?
TAKUMA SATO: Yes (laughter).
THE MODERATOR: Welcome. Give us an idea of your outlook for this season, what are the goals, expectations? How are things shaping up for 2021?
TAKUMA SATO: Just really excited to be back into the car. The new season very exciting. Obviously the last year, the worldwide challenging situation, we were so restricted. Hopefully we have more fans engaging this year, we see more fans anywhere basically we go, and we back in some of the track we miss last year, particularly for example like Barber Motorsports Park starting the season will be very exciting. Particularly we left there with very good memory back in 2019. So very exciting.
I think expectation is naturally just high. People really excited for our team and for ourselves, too. We have high expectation. Of course, we wanted to be more consistently competitive for entire season, but specifically for Indy 500 of course. I personally really look forward to back in Indy 500 as defending champion of course, and the team preparing as good as last year hopefully and we can compete in very, very high level.
THE MODERATOR: We'll open it up for questions.
Q. How is it going with your new engineer? How do you see that impact in the 500? Obviously you have kind of a new relationship to build there. You need to kind of bed in and get used to working with him. How do you expect that to play out this year?
TAKUMA SATO: Yeah, absolutely. So new engineer obviously. It is challenging. Just the relation, building new relation. I have got another English engineer, which is always nice. Always I feel like back-home feeling. Matt has been very established in the sport. He's done a tremendous experience.
Of course, he hasn't done much of the INDYCAR experience, but I think the team engineers are very supportive. We just done two or three actual test. So all the time we engaging more and more. We just understanding more.
But, of course, before we go to the racing, it's very limited things we can do. But I've got a really great feeling, and particularly for the 500, we'll see. We just don't know. But I think it's very challenging. I can support anything I have with experience. But as well, I think Matt will bringing something new win for our team. On top of table, we have new ideas. That is always interesting.
I think so far is really good feeling.
Q. They say once you're an Indy 500 champion, you sort of have made it, that's what you're identified as. Now that you're a two-time Indy 500 champion, I'm wondering if anything has changed, whether it be recognition or people think more of you?
TAKUMA SATO: Yeah, I just simply appreciate all the support I'm getting, regardless in the States or in Japan. But, of course, it's more people recognized. The thing is this year, after '17, it's such a big win for Japan, too. I think the people has been motor racing fan, of course they following big-time. But the people who basically never heard about motor racing, now they know what is about. That's always a good thing. It's always exciting.
When I was finally able to back to Japan off-season after the season finished, I had literally just minute by minute, an entire winter just completely packed schedule because it was so busy, good busy. I feel so much support from there, too.
Yeah, one time is just amazing experience, but two times now just incredible. I'm very thankful to the people who supporting all the time.
Q. I don't know if you have any thoughts on the Olympics coming up, if you think it's going to happen, and how important it is for Japan.
TAKUMA SATO: We just all hope it's happening. Nothing I can do, to be honest. The worldwide of course is looking forward to the Olympic Games, regardless of the countries.
For us, of course it's been second Tokyo Olympic Games in summer. That is just absolutely wonderful. I know a lot of people, how can I say, putting so much energy last year. Hopefully this year everything is starting to calm down. Within a month we have to make a decision, I believe. Hopefully happening, and hopefully we can see lots of the world athletes competing in highest level.
Q. After your second Indy 500 victory, how were you received in Japan? Was there anything special that you were able to do this off-season back there? How do you feel adding another massive win to your résumé was received?
TAKUMA SATO: I feel really privileged, of course, and feel very fortunate to be here. Big thank you to everyone for supporting. Really just proud to be part of this family and organization. INDYCAR presents such an attractive, competitive racing all over the world. Japan now, of course we lost Indy Japan 10 years ago, but they still have a great fan base. Even if they have to watch in 3 a.m. to follow our series, it's like Monday morning, too. They are committed. They are loyal fans. I really appreciate it, all of the support.
Of course when I go back to Japan, the physical events has been really restricted. Compared to '17, I would say not even half of what we had in terms of just, let's say, the celebration was not possible. Of course not. Most of the stuff was online, fortunately or unfortunately. Fortunate side is everyone can join it, unfortunate side is you don't have atmosphere.
The world as it is, really you has to do that on that way. But other than that, receiving massive support. Of course, in terms of surprise, I think '17 was much bigger than that. I think 2020 win was really strong win, and the people after seeing '17, they really understand. We have two TV very specific program, two-hours program, just a national program, and they introduced that race and what's happening behind the scene, too. That was very attractive.
I hope to reach out to a lot of new fans, new generation what we need. Of course, NTT, mobile app, all this stuff, and technology is definitely helping for our growing the fan base.
Q. You've won each of the last three seasons at Rahal. The points have gotten better each year. What is it going to take to become champion this year?
TAKUMA SATO: Well, I think obviously the consistency is the key. To consistently be competitive in this series, extremely hard. Because, of course, we have short ovals, superspeedway, street course and road course, as you know. The field is so tight, like anyone can win the race basically. That's a great part of the INDYCAR.
To be able to become I think the champion, as a team, as a driver, I think you needs to be on top of the game all the time. Well, let's say top five most of the race you need to be. If you have any opportunity to get on the podium, I think it's just a scoring point and consistency is a key. That's something we missed on the last few season. Also we achieved the single wins, which is extremely important, too.
This year we will all try to be as competitive as possible for entire season.
Q. How hard is it in INDYCAR with all the different types of courses to stay consistent and gain in areas but not lose on another track?
TAKUMA SATO: Yeah, I think it's extremely challenging, I would say. I think anybody who participating in INDYCAR will realize and recognize how hard this series is.
But one side is very good. I think that's the name of the sport really. It's very competitive field, very competitive cars and drivers and teams. Very attractive, how we say, environment we have. I think it's all good thing.
Once again, to be competitive all the season, every single weekend is extremely tough, but you have to be there. Somebody will win the championship. I think it's nothing is impossible. All we need to do is try to focus on season, but focus on every weekend to be the best of our potential.
Q. Bobby said a couple years ago before they added you that you don't want to add a second car just to add a second car. It had to be an addition to Graham's car and bring something to the program. Do you feel as Penske and Ganassi has grown, does RLL need a third car to help information for you and Graham moving forward?
TAKUMA SATO: Well, I think it's beneficial to have multiple the teammates. I've been going through the experience with Andretti Autosport as you may know. Until then, the Foyt days was great, really like tight family feeling with A.J. and Larry. I loved that A.J. Foyt Racing team while I was there. But of course the teammates is always helping each other because we dividing the program for back-to-back. If you have two cars, if you have three cars, if you have five cars, with one session, you basically double the information.
It is definitely valuable. But equally the quality control, the build spec, and I think to manage all the data and the engineers, all the things, is also become more comprehensive, too. As long as you have enough environment and resource to help solve this matter of the huge data, I'd love to have more teammates. But that's something that the team make a decision. At the moment Graham and I working extremely close together to building the relationship and the consistency through the platform at Rahal become stronger and stronger.
Hopefully we can do the continue of this good job. But to be better, I think we need to expand for sure.
THE MODERATOR: Takuma, we'll let you get to your next station. Best of luck to you. Thanks for joining us.
TAKUMA SATO: Thank you, everyone. See you soon.
Hunter-Reay Interview
THE MODERATOR: Ryan, welcome, driver of the No. 28 DHL Honda for Andretti Autosport. What are the expectations? How are things shaping up for 2021?
RYAN HUNTER-REAY: Things are shaping up well. Hopefully there's some normalcy back. Last year being kind of a half season, truncated season, we didn't go to a lot of the tracks that have been historically strong for Andretti Autosport, for our team. Really looking forward to having the opportunity to get back to some of my favorite racetracks.
Yeah, definitely I'm looking forward to that kind of makeup, what feels like a makeup season almost. Hopefully we can do that, barring any variants of COVID that might derail that. Looking good right now.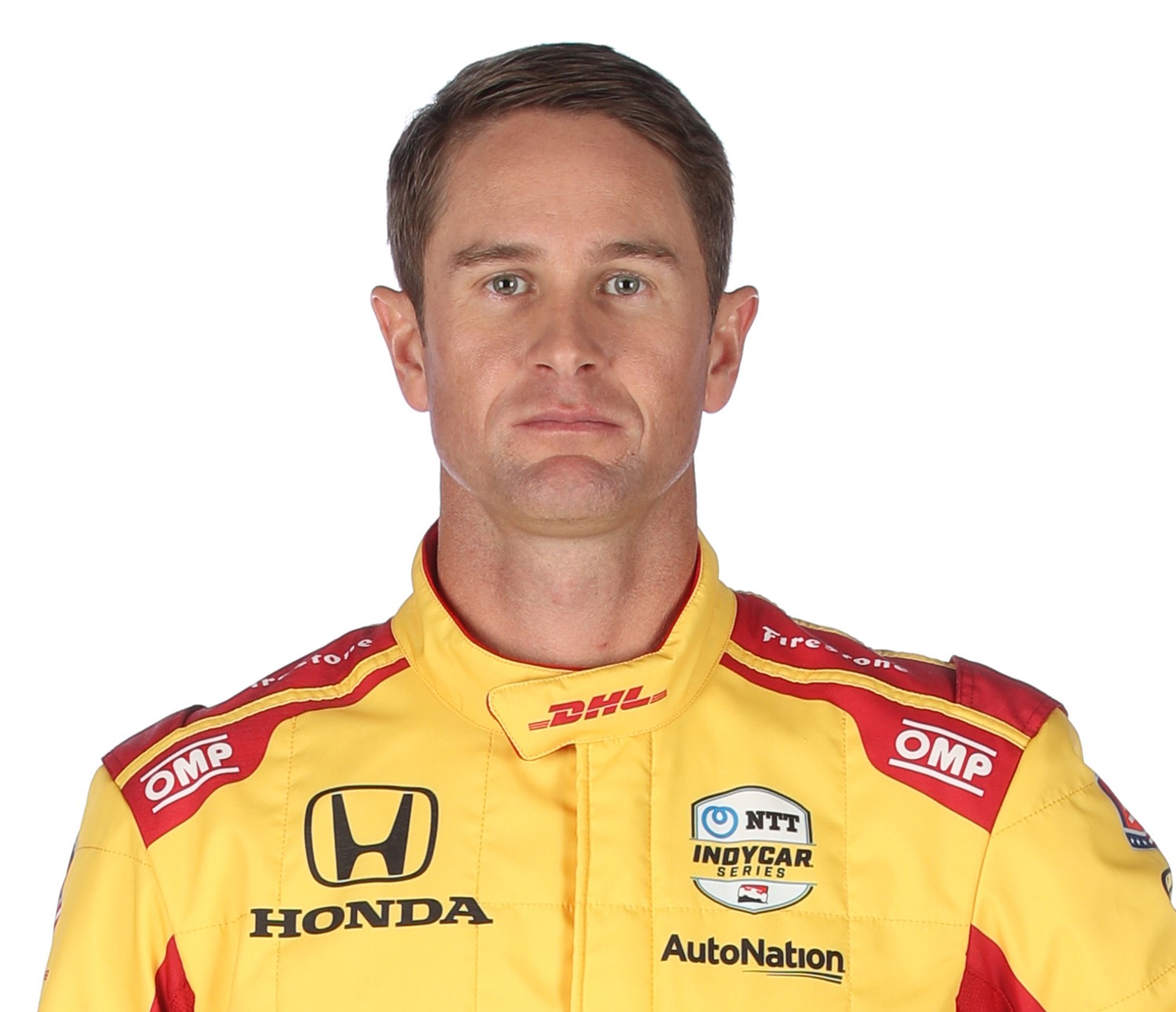 THE MODERATOR: Your impressions after testing so far? You have been quick.
RYAN HUNTER-REAY: Yeah, we've had two Sebring tests. Everybody is off on their own agenda there. We were off trying some left-field stuff at our test and didn't really try and dial the car into Sebring. We're heading to Texas in a couple weeks, so that's going to be different from the majority of the grid. Looking forward to getting back on a superspeedway.
THE MODERATOR: We'll open it up for questions.
Q. Your deal was announced late. Was it touch-and-go? Were you nervous at all?
RYAN HUNTER-REAY: No, it was done for a while. We were waiting for budgetary reasons for some of our partners to allocate that into a date calendar year-wise. Got to make sure that the check is there before you announce the deal. Yeah, that was the reason for the delay in that.
I had no problem with it. Take as long as you want, no problem.
Q. Your streak of Rolexes came to an end this year. Are you going to be able to get into a sports car at all?
RYAN HUNTER-REAY: Yeah, I hope so. Man, with these years between, we seem to have a really strong prototype field there, and now it tends to be kind of kiltering off because we're waiting for 2023 LMDh, right? It's kind of like we have these I don't want to call them lame duck years, but Mazda, I had a great home at Mazda. We just won the 12 Hours of Sebring; when do you win the 12 Hours of Sebring, and two months later you're outside looking in? That's my career, so…
We'll keep going. It's strange, but the Mazda went down to one car, which they eliminated our half of the team. Now they announced they're on the way out. I don't know. Keep knocking. I've got a lot of experience there. When the music stopped, there were no chairs, so…
Q. This is Roger's second year owning the series. What good things did you see from him last year and where can things go this year?
RYAN HUNTER-REAY: I'm just so thankful that we got to race last year. I remember being completely shocked that St. Pete was canceled. All of a sudden you start thinking, wow, I'm hearing rumors about this, complete closures, isolation and this, that and the other. We were all thinking are we even going to get to race.
In the big picture, there are priorities that come before racing. We're entertainment. I was really worried about that. Very, very thankful we got to race last year. We got to have a 2020 season, although abbreviated. Big thanks to Penske on that. I'm not sure that would be possible without him and the organization.
Q. Speaking of last season, I know going into it I think you and Alex had kind of expressed some concern about if Andretti had expanded too much. Looking at 2021, knowing you scaled back a little bit, do you feel like the team is in a better position this year than last year?
RYAN HUNTER-REAY: Yeah, I mean, we'll still have 14 cars at Indy. But, yes, I'm very happy with the fact we're coming down and we're focusing.
I mean, I'm going to miss Marco. I am. I've been his teammate since 2010. Great friend of mine. It feels the same still. I mean, we haven't done a race without him. It still feels like the same large team, so to speak. Hinch coming back is awesome. It's like he's coming home. He's one of my good friends, one of my great teammates, great working relationship and all that stuff. Him coming back is a natural fit. It's going to be awkward not to have Marco there.
The team feels somewhat similar.
Q. When you look back at last year, you were joking about the way your career goes, just the way things kind of got off on the wrong foot at Texas, after that it just never got on track. Do you have to write off 2020 the way everybody does?
RYAN HUNTER-REAY: Yeah, we came out of the iRacing stuff, then there we were finding ourselves at Texas leading for the first half of the race. Unfortunately that was not the right way to go. Finally had a good, fast superspeedway car, which is a big change for us coming off of 2019. We were looking for that fast superspeedway car. We found it. We were leading the race, had a great thing going, and yeah, we were a pit stop shy on it, a pit stop long on it I should say.
Yeah, it's unfortunate. We had some strong results here and there, like Mid-Ohio finished third and fourth whatever, third and fifth. You look at that weekend, and that was just another string of errors that should have been a much better weekend. So we know those issues. Hopefully we can nail them down.
Q. Michael mentioned they know the pit stops is something they need to work on. Is that something you're confident the game has been upped in that department?
RYAN HUNTER-REAY: I think the guys have been working really hard on that. That's the thing; we practice really well. They've been putting a lot of work into it, working out, things like that. That stuff ebbs and flows. You just have to have that chemistry with the group you're with. Everybody has to kind of just, boom, boom, boom. They get it done, the confidence rolls, and everything starts streaming. It's just like racing on track. Yeah, it's hit and miss here and there, and it's not anybody's fault. We're a big team. I don't do things right 110% of the time. When I get home, I make sure I don't do that again, whatever it is. We're working on that. It's a group effort.
Q. What do you need to do to improve the race performance or outcomes?
RYAN HUNTER-REAY: We just need to be more consistent as a team. We look at, like I was saying, Mid-Ohio should have been two podiums, and one should have been contending for a race win. We can all talk about the things that we missed. The 2016 Indy 500 says "the one I should have won" next to it, things like that.
You know what it takes to win. I do. We do. We know what we need to do to execute. Those parameters are there. We need to operate within that. Very simple.
Q. You mentioned Marco. When you heard the news about him taking a little bit of a step back, what do you sense from him about how this may help him moving forward in his racing career to take a step back from the full-time calendar, focus on the 500 and pursue some other racing passions?
RYAN HUNTER-REAY: Yeah, he's been in the grind since '06, a long time for sure. I think it's time. Sometimes people just need a change-up, whether it be a different team, whether it be working with a different engineer, racing a different car, racing a different series, whatever. He just needed a bit of a switch-up. He needed to turn the page. It's a good refresh for him.
We'll see him back for the 500 this year. I'm certain we'll be seeing him back a lot more in the future for that race as well. Maybe even more. Who knows.
Yeah, it's something that I think he'll enjoy. Hopefully the fundraising side of it, he can have options on what he wants to race in the future.
Q. Your newest deal with Andretti was announced as a one-year program. If that's correct, do you view this season as somewhere where you really have to perform and put down some serious results to continue to be able to stay?
RYAN HUNTER-REAY: No. My whole career has been that way. It's been, Hey, here is your opportunity. Get in the car, we'll let you know if you're going to be in the car the next race. That's how it always has been for me. That's why I've always had that grab-it-by-the-neck mentality. Even when I had a three-year deal, if I had a bad weekend, it was the end of the year. I have to make sure I'm performing next weekend, otherwise somebody with a big smile is getting ready to jump into my seat. It's just part of my mentality, part of my makeup. No, that's how I've been operating for 20 years, man. Right at home for me.
THE MODERATOR: Ryan, thank you. We appreciate you taking the time. Best of luck to you this year.
RYAN HUNTER-REAY: You guys have a great day.
Bourdais Interview
THE MODERATOR: Sebastien Bourdais, driver of the No. 14 A.J. Foyt Racing Chevrolet.
SEBASTIEN BOURDAIS: Hi, guys.
THE MODERATOR: Since you came to the team, since you started running with them at the end of last year, now in testing, everything is running strong. What is going on there at Foyt that has you running so well?
SEBASTIEN BOURDAIS: I don't know. I mean, the guys have given me some good cars. Obviously it started a bit rough at Indy GP. Yeah, I mean, I think there's a real good group of guys which got reinforced by the arrival of Justin Taylor. Yeah, there's the manpower, there is enough money to do things right, and passion, work. Yeah, I've had a good time.
I think we're setting up for the best we can. There's no particular expectations. We just working as hard as we can trying to cover as much ground and bases as possible and hoping for the best.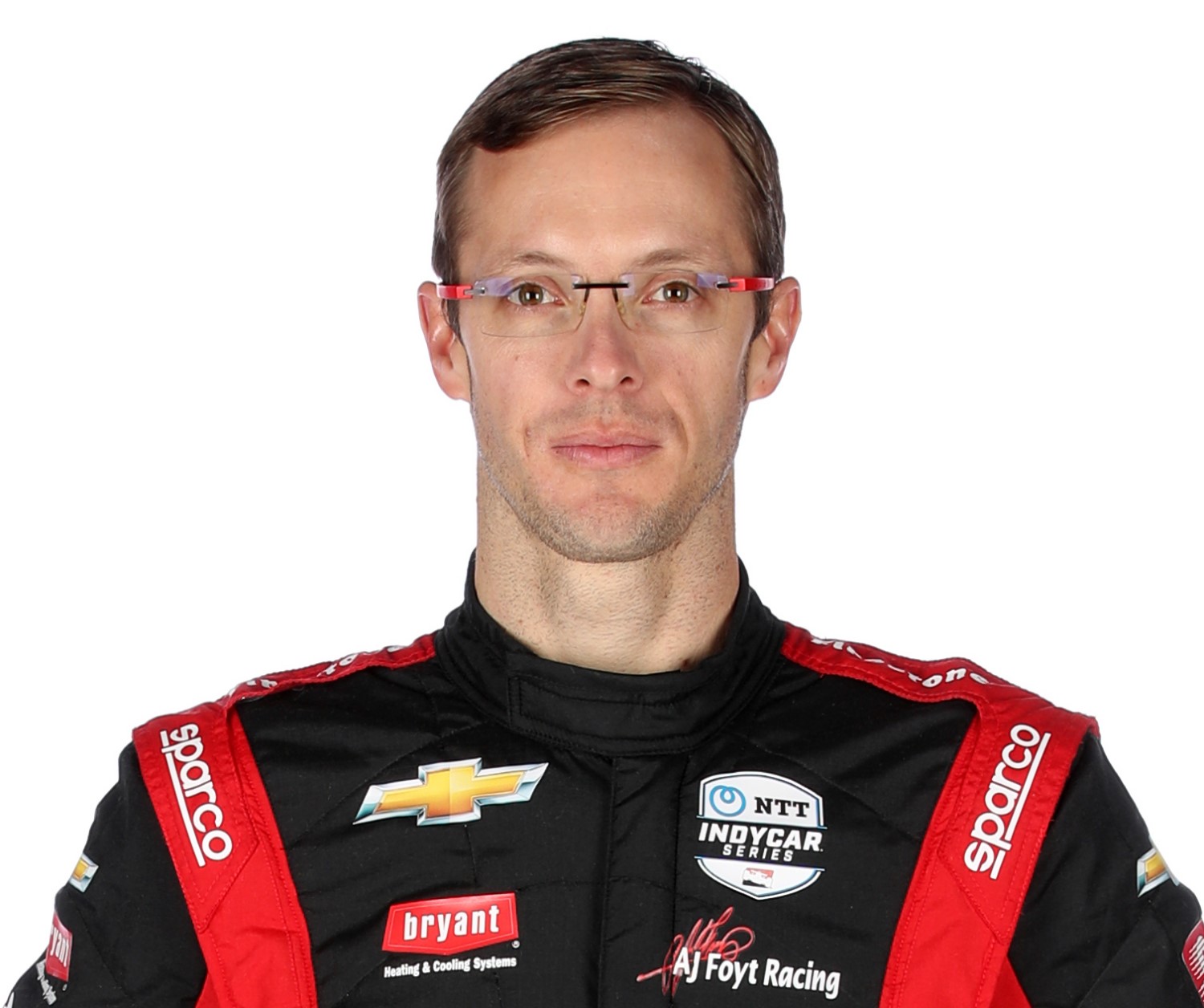 THE MODERATOR: Have the goals and expectations been recalibrated company to the strong performance at St. Pete and in testing?
SEBASTIEN BOURDAIS: I've never been one guy to just say, We're going to do this or we're going to do that. It doesn't serve any purpose. Why would you limit yourself to top five or top three if you think you can win races? And vice versa. Putting yourself and coming out strong saying you're going to win races, if you miss, you're just putting a lot of pressure for no reason.
We know weekends are made or broken for two or 3/10ths. Predictions are impossible. It's pointless. Let's all work as hard as we can, feel like we don't leave any cards unturned, just leave nothing on the table. Just work as hard as we can, and hopefully results will come.
THE MODERATOR: Questions.
Q. It really seems like from top to bottom there's a renewed sense of optimism at A.J. Foyt Racing. Everybody kind of seems to be pumped up and fired up that there's going to be improvement this year. What do you see as being the biggest reason for that renewed enthusiasm?
SEBASTIEN BOURDAIS: I mean, obviously we finished the season strong. We went testing and felt like the car was in the ballpark. We seem to be in the mix. Yeah, I mean, I think the more outings we get like that, the more confidence in what we got going on and where we fit is giving us confidence that we should be players.
I think there is a very good atmosphere. Everybody is enjoying that perspective. The fact that there is seemingly something to go to the track and fight for, it doesn't take much to get a positive dynamic. It doesn't take much to break it down either.
Hopefully we can just keep that dynamic and get the results to back it up because obviously it doesn't matter how promising the thing is. If you get to the races and you don't perform, the enthusiasm inevitably goes down. I'm just happy to see everybody kind of, like, pulling together, putting a lot of hours.
The guys were at the shaker yesterday, they're at the shaker again today. We're going to the simulator. There's really a lot of ground covered. That's refreshing both because we have enough people to do it, we have enough resources to go and get after it, thanks to Chevy trusting us to go to the simulator and stuff like that.
Honestly, everywhere I've been before ever since I've come back to the U.S. in '12, there was something missing. It seemed like it was always a bit of a struggle. There were some really good guys with Craig and Olivier, but there wasn't enough of them, we were short on money, something was happening. It just feels like the team is right enough right now to be able to have something well-rounded.
I really enjoy that. Hopefully it works out.
Q. In November of 2019 you had been dealt with some adversity, the ride went away at Dale Coyne. You've overcome that adversity and you're back. How much do you appreciate being back now full-time?
SEBASTIEN BOURDAIS: Well, I mean, it's really big. Obviously you don't know that you're going to get a second chance when you get the boot. It's really good that things worked out and we can try to just bring the name A.J. Foyt Racing back to the front. That's what we all are working towards.
On a personal level, for sure it's a big satisfaction. To be entrusted to be the guy who is going to kind of spearhead the effort. Yeah, just really thankful and grateful to Larry and everybody involved for trusting me with that project.
Q. You got in the car late last year and it needed to get into the leader's circle. Was that the sole goal for you those last few races? How huge was that for the team?
SEBASTIEN BOURDAIS: I mean, it doesn't hurt. It's a pretty significant number difference going one way or the other. For sure it was good to get a bit of help from Takuma, get that million dollars to the team. For me, I tried not to think too much about it because I was brought to the last three points races.
You can't always control what's going on, so we just try to prepare the season the best we could, the 2021, that was really the goal, kick-start 2021 in 2020. It just so happens that everything works out. We both got to the leader's circle. A good result at the end. Then kind of teeing things off the best possible way for this season.
Obviously a lot of very positive things. Yeah, I mean, I really tried not to think too much about it because it was pretty stressful.
Q. Realistically where do you think the Foyt team can be on the grid this year?
SEBASTIEN BOURDAIS: I think Larry was really kind of hoping for a top 10 in the championship, which when you look at the entry list, it's no easy task. Hopefully we can do that and show some glimpse of success. If we could win a race, it would be awesome. If we could get a couple podiums. But there's no guarantee. All we can do, like I said, it's just give it our best shot and see where we land.
Q. There's a lot of talk about Foyt, the emphasis is so focused on Indianapolis 500. Obviously that's a place where you've gone very fast in the past, also have had a couple of big misfortunes. Do you feel the team is now more rounded and ready to take on all the other courses on the schedule? Are you part of that plan to make it a more consistent team?
SEBASTIEN BOURDAIS: Yeah, I mean, to be honest, I haven't really been thinking very much about the 500. It's obviously the 500, then there's just everything else between the road courses and the street courses, trying to get a good understanding of how the car functions and how you activate the best way possible the Firestone tires and all of that.
The one race that so far I've spent no time thinking about is the 500. You know in the background are those projects that the team obviously is pursuing to try and get friction out of the system, get the best aero car and everything. But the 500 kind of jumps in the front of the scene kind of late April. It's going to kind of arrive when we show up there.
But we did spend a ton of time and effort trying to obviously bring the team up for more street and road courses. That's what we've been focusing on now.
Q. You're confident that has paid off looking at the testing times?
SEBASTIEN BOURDAIS: It looks promising. That's all we can say right now.
Q. Are the 24 Hours of Le Mans have been postponed to August 21st. The same weekend of the Gateway race. I don't know if you have been working on a ride for that race.
SEBASTIEN BOURDAIS: Unfortunately there was a conflict and there's still a conflict, so it doesn't really change anything.
Q. The Sebring race is in two weeks' time, a little less. Which are the expectations for that race, especially after the performance of the team after what happened on that race?
SEBASTIEN BOURDAIS: Yeah, I mean, it's a real shame. Obviously we had a pretty zoomy car at Daytona. It just didn't pan out. Got caught up into some action.
Yeah, I think the team has stepped up quite well. Tristan and Loïc are going friends and we work well together. We were very much in the mix at Sebring in November. Yeah, looking forward to it. It's always great to be able to kind of get as much running time as possible running into the INDYCAR season. We'll get to do that again.
Q. Jimmie Johnson coming into the series, switching over after decades in NASCAR, what do you see as his biggest challenge? What have you seen from his energy and vigor that he's put into his foray into INDYCAR so far?
SEBASTIEN BOURDAIS: I can't talk to him. I have a huge amount of respect for Jimmie. I think his passion for racing is absolutely undeniable. He's one of the nicest guys you'll ever meet. He's super passionate about it.
It's great to see he's taking that leap. It's a huge challenge. It's so far from what he's done and knows. But he doesn't care, he's going to do it anyway and give it his best shot. I really hope that he's successful because it would be great for the series.
I would really kind of be sad if he didn't enjoy it because obviously he just comes very humble into this. We are race car drivers and we want to perform. I really hope he does.
Q. Tampa area resident, what do you feel like Tom Brady's success can do for the veterans in INDYCAR, showing what you can still do at 40-plus years old?
SEBASTIEN BOURDAIS: Yeah, I think their experience obviously shows it can be quite important for success. I'm hoping that we can definitely pack this up. It's been quite a year for Tampa Bay. Hopefully we can add our name to the list.
THE MODERATOR: Thank you.
Herta Interview
THE MODERATOR: We have Colton Herta, driver of the Gainbridge Honda for Andretti Autosport.
Colton, what is the outlook for this year? A little bit of a different color for you? Shuffling in the team. Not everything is the same. How is everything looking right now?
COLTON HERTA: I think I'm happy to resume with the same engineer, same mechanics that I've had for the last year, even still a lot of the guys that came over from Harding originally. Super happy to have that aspect, keep everybody close.
The car was great last year. All the rounds, then the pit stops were amazing for the whole year. Yeah, it was important for me to at least have the same core group of guys working with me. I love working with them.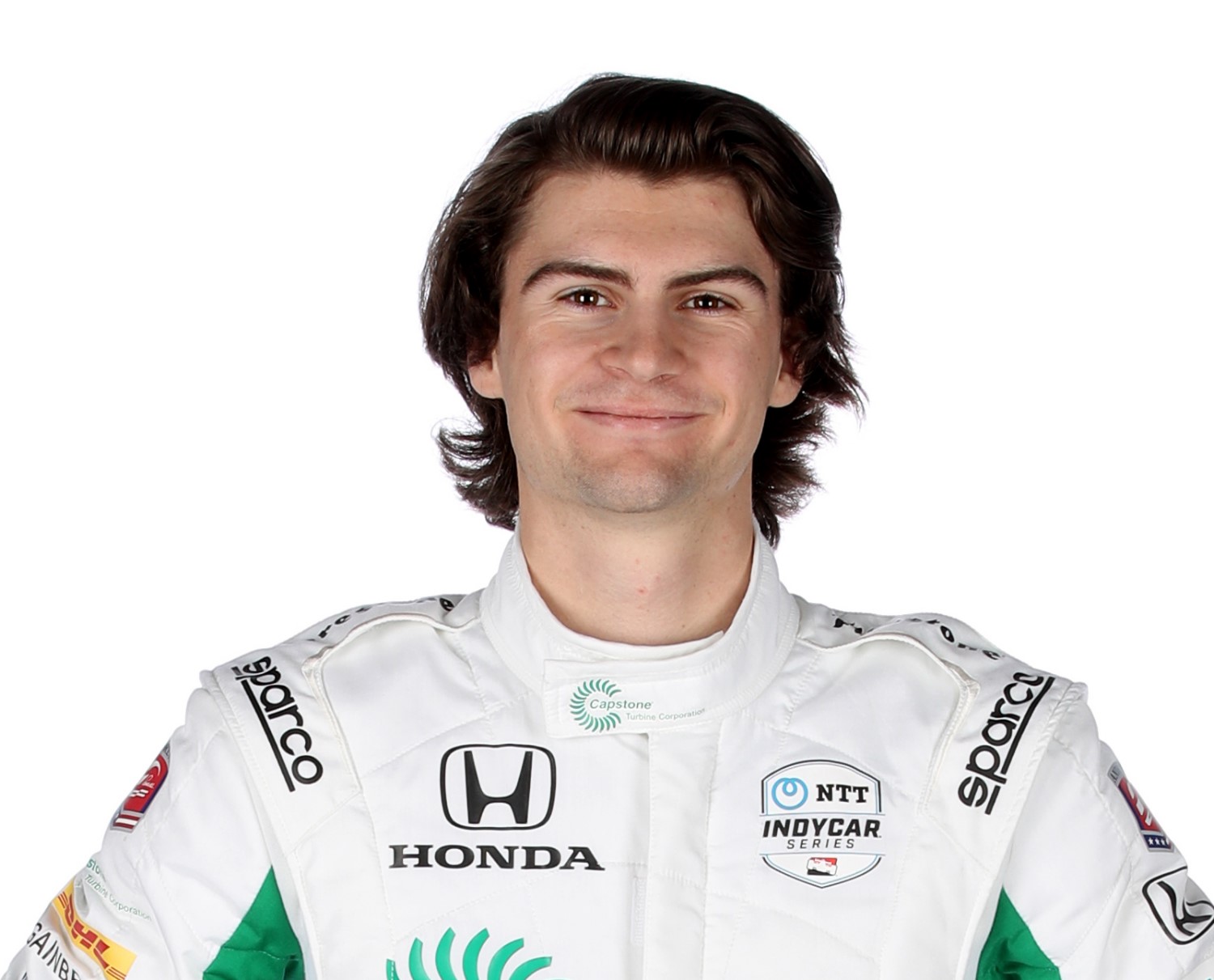 THE MODERATOR: What are the goals for this year? You were close last year, third in the championship.
COLTON HERTA: I like to see progress every year in myself, more so on the championship side of things. I'd like to make a true championship run down to the wire, have the ability to truly win it. That's my goal. That's the team's goal.
Obviously alongside with that, winning the Indy 500 and putting a lot of resources and time towards that at the same time. But kind of cutting out the mistakes, changing kind of those top fives, fourth and fifth places that we had last year, we had a bunch of them, into podiums, and some of those podiums we had into wins. We need to win a little bit more and we need a little bit more podiums, a tiny bit more consistency to really make a true championship run.
THE MODERATOR: We'll open it up for questions.
Q. You've talked about wanting to turn in some of those rookie mistakes from last year. Now that you've had time to adjust, any weaknesses from last year that you want to improve for this season?
COLTON HERTA: Yeah, I think there was a few places that some guys — really just Rossi that I was comparing to, there were two rounds in particular that he was able to get a little bit better fuel mileage without being too much slower than I was. He was able to go a lap longer at some of the places. That's kind of like the key for me this year.
Obviously I think everybody understands how important pit stop cycles are in INDYCAR, and strategy, it makes or breaks the race. Being able to save that little bit more fuel, still be in touch with the leaders, can open a whole new array of strategy options for you during the race.
Q. How did COVID affect the intrateam dynamics last season with the other Andretti Autosport drivers? Also, do you think you have set the benchmark since you have been the highest-ranked driver in the championship for the rest of the drivers this season?
COLTON HERTA: I guess the first part of that question, we were still working as normal. Obviously a little bit more precautions, having to wear masks and stuff. Kind of like the day-to-day strategy and meetings, who we would talk to at what times, was very similar to what we were doing before. It wasn't compromised at that end at all.
I think obviously I had a better run than my teammates last year, but I don't think it's fair to say that I'm the benchmark because guys like Rossi had a shocker of a year, wasn't really his fault. There are instances. Obviously James is going to be coming back for a full-time run, which is going to be great. Ryan is going to be coming back.
I think the biggest thing is that we pressure each other, put pressure on each other to perform, and we push each other very hard. Probably I would argue it's the best driver lineup throughout the whole series. We have four really good drivers. We've shown we have really good cars. Now just have to capitalize on that. Drivers need to do their job.
Q. Can you win a championship this year?
COLTON HERTA: Yeah, I mean, I wouldn't be in INDYCAR if I didn't have the confidence in myself to perform. Yes, I believe I can. I think we showed it last year of what could have been. If I didn't have that slipup at Iowa, mess that up for us, we could have been really good in the championship hunt going into the last round.
The biggest setback is that we need to win more races. Can't be winning one or two races a year and winning a championship. You need to be winning three or four races. That's kind of my goal is to try to get to that number. That's been the trend the last few years for guys that have won the championship, is they're winning four race as year. When they're not winning, they're finishing on the podium.
I have full faith in myself and in the team that we can do it, but it's going to take a lot of effort from everybody.
Q. Have you noticed anything significantly different now that you've had some tests, you're not with George and Mike anymore, that it's all Andretti?
COLTON HERTA: Yeah, it's a little different. What's kind of been nice, now my dad is actually my strategist, which I don't think — a lot of people didn't know that. It's very unknown in the media. Yeah, I'm looking forward to that.
Obviously I lost George and Mike. I'm very grateful for what they did for me to get me into INDYCAR. But looking forward this year, working with the whole Andretti crew, also my dad, which is going to be a big change for me.
Q. Has your dad ever been your strategist before?
COLTON HERTA: No. Yeah, never talked to him on the radio until we were testing wintertime. It's been very different. I don't think he's ever heard me talk on the radio before. He's always kind of put me in the best position for people that are very smart to work around me and help me with that. I think for most teenagers growing up, the last thing they want to hear is their parents nag them and tell them what to do.
I understand that he's right, but that is the last thing I wanted to hear (smiling).
Q. It did not work out when Michael and Marco worked together, when Graham and Bobby worked together. How do you avoid those problems working with your father?
COLTON HERTA: I think you can tell by now that we're both pretty mellow. We don't get excited and we don't get upset or very sad. We stay pretty even. Our emotions don't really get the better of us.
I think in that aspect, I think the other personalities will get heated at each other, where I don't think it would happen with us because of how mellow we are.
Q. You mentioned moving away from the partnership you've had with George Steinbrenner for several years. Moving into your new role, do you feel like your relationship off the track has changed at all or are you still as close even though you don't have that direct racing relationship?
COLTON HERTA: I mean, I stayed at his house last night. So yeah, no, we still hang out every time I come to Indy. I still see his family a lot. Spend a lot of time in Florida, too. I still see them a whole bunch.
They're like family to me. They've done so much for me. I've known them for so long now, they've really grown very close. Obviously Sean Jones, George's stepfather, is co-owners of my dad's team on the Hyundai side. Used to see them at pretty much every race weekend that we go to. Yeah, I still stay with George. Sometimes I'll stay at the Steinbrenners' in Florida. I really enjoy my time with them.
Q. With the team moving to four full-time cars this year, you will have Marco at the 500, how do you imagine the team scaling back in terms of full-time entries might either affect the dynamic or allow you guys to perform better this year?
COLTON HERTA: I think that's always kind of like a concern, is when you start to get a lot of cars, are we spread too thin, which I don't think was the case. I think there's actually more than enough capable engineers and mechanics at Andretti to make it work. So I don't feel any different about it.
Yeah, I guess the meetings will be a little bit shorter, and that will be nice. We won't have (indiscernible) for the drivers. But, yeah, I think excited for everybody that's coming. I'm excited for James to be back and joining us. We have a great recipe here. We have four really strong drivers. Again, very competitive cars at the moment.
Q. You had last year quite a few run-ins with Rinus VeeKay on track. Is that a rivalry you will see develop in the coming zone? Is that something that has been blown up by the outside world?
COLTON HERTA: Yeah, I mean, I don't know. I always enjoy racing against Rinus. We always race hard but fair. I don't know how it seems like we always find each other. Every single place that we go, we pretty much have raced each other. We always seem to race fair. I enjoy racing with him.
So, yeah, as for the rivalry, I don't know. It's only happened a few times so it's hard to say yet. I don't know if you have to hate each other for a rivalry, but we definitely don't hate each other. No, but I do enjoy racing with him.
Q. Compare yourself as a racer from your rookie season to now. What is something that you wanted to know right now that you wish you knew as a rookie, that you know now that you wanted to know as a rookie?
COLTON HERTA: Good question, Asher. I would say kind of the overall flow of INDYCAR races, what to kind of expect going into a race, when to save fuel, when to push hard, when to kind of tone it back.
There's a lot that you pick up on during the races. The more you race, the more situations you get put in. You get more knowledge from it. So I just wish I just had that knowledge of just natural race craft that you get from racing, how you kind of understand when to push and when to not, when to save fuel, how to save the tires, that sort of thing.
Q. The thing that you said before, maybe you just find out with Rinus. I figure out is any there difference that you feel when you fight against people that you already growing up fighting, like Pato, some people like that, or do you feel it's exactly the same when you fight against Dixon?
COLTON HERTA: As weird as it seems, I think I can race Pato harder. I don't want to say he's a better racer, but I just understand him more because I've been racing longer with him. Going into a corner, I can understand how much I can really lean on him and push him, when he's going to give, when he's not going to give. So I think that just comes with experience. The more you race these guys, the better you know.
I've been racing Pato since 2010 in go-karts. I've been racing him a very long time. So, yeah, I think when you grow up racing with these people, you understand them a little bit more, their tendencies, so you can push each other a little harder on track and get away with it.
Yeah, I think I could overall just kind of push harder with Pato and get away with a little bit more just because we understand each other's racing styles a little bit better.
THE MODERATOR: Colton, we'll let you go to the next station. Thanks for your time. Have fun, man.
COLTON HERTA: Thank you, guys.
Power Interview
THE MODERATOR: Welcome, Will Power, driver of the No. 12 Verizon Team Penske Chevrolet. First question, very important: We saw the birthday video. Did you get the donuts?
WILL POWER: I did. Got to look on my Instagram story. I bought the donuts for the people that made me great.
THE MODERATOR: It was a big birthday. Did you detect any gray hairs?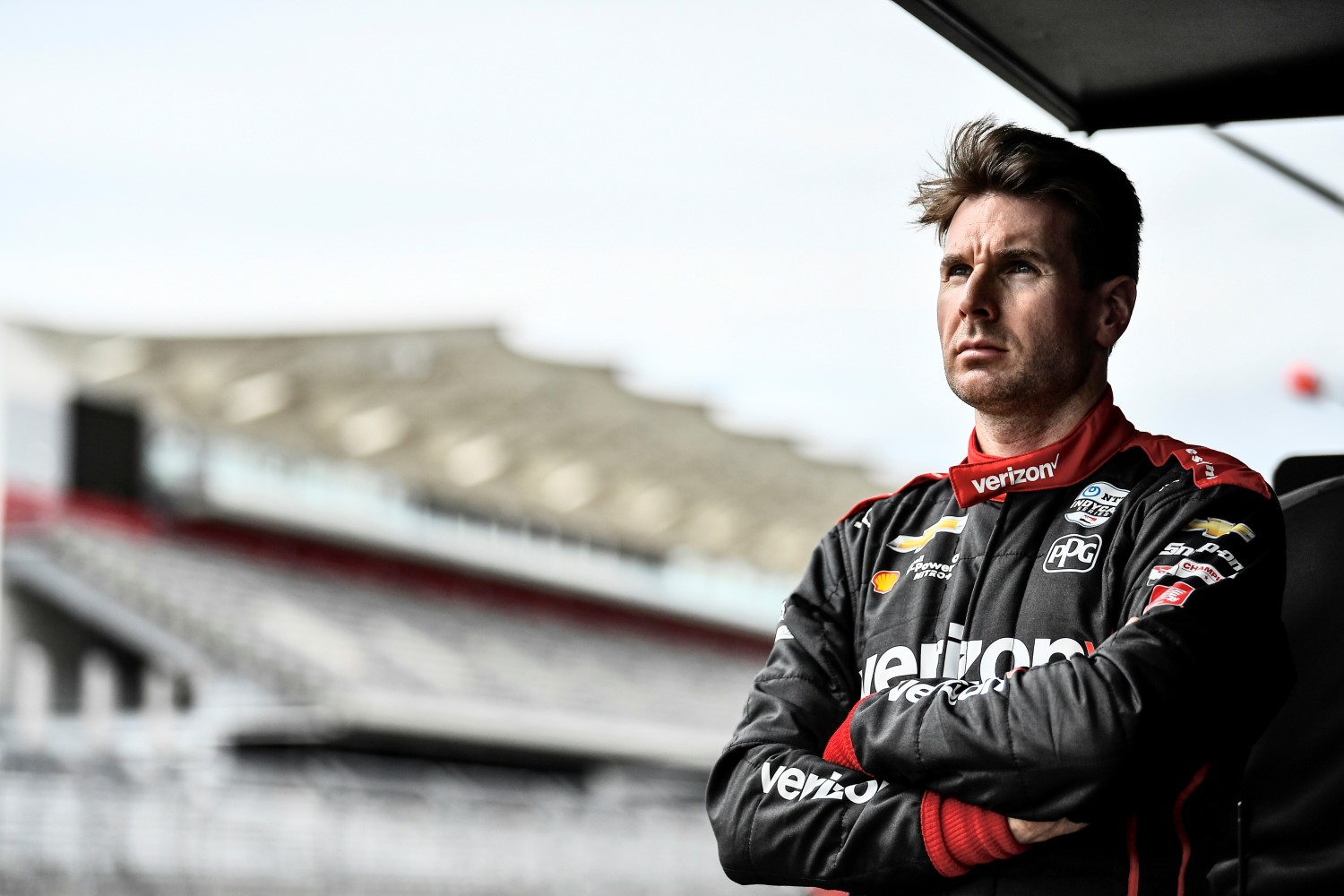 WILL POWER: It's actually looking pretty good. There is like the odd — my wife says on the back of my neck I have some, but apart from that, the hair loss and the hair color has kind of maintained pretty well. I think Helio would be very jealous at this stage.
THE MODERATOR: Based on testing and the new addition to the team with Scott this year, what's the outlook for 2021 and for Team Penske?
WILL POWER: I feel like they've done a very good job of development. You know, and other teams would have, as well. But we haven't been quickest in testing, but we've certainly tried a lot of stuff and had some development items.
I feel pretty good about definitely being better than where we were last year at Indianapolis. I think that's probably the most disappointing we've been since I've been at Penske. It was a surprise to us. Certainly worked very hard on that.
I feel like we'll be much better than we were last year. So yeah, looking forward to really everything coming up.
Q. You mentioned the team's continued development of cars in the off-season. How do you anticipate adding a fourth car into the mix to change any sort of dynamic? I know you've raced with this team with three cars, with four cars a handful of seasons both. What does that change typically do for you guys?
WILL POWER: Yeah, I mean, it's just more information and more quality people on the INDYCAR side. Obviously the sports car program went away and we took a lot of good people from that program. So yeah, just more engineering power and more information as far as drivers, setup info and all that sort of stuff.
Q. Entering this year in 2021, I know off track there's a lot going on in INDYCAR, hopefully we can get back to the series, the series looking to enter a new TV deal, trying to add a third engine manufacturer. When you look at all those things, I know you guys are so hyper focused at preparing for things on track, but as a series veteran, do you kind of sense all of this stuff going on around you guys and how important this season could be for the series future?
WILL POWER: I do actually. I think it's a very important season, and it is sort of concerning at times to think that — we must have fans this year. We really must. It becomes very tough on these promoters when they're not getting the income from the ticket sales. Really praying that things open up, and in particular the 500, with everything that Roger has put into that place and all the effort that's gone on since the purchase, I really hope that we can have close to full capacity there. That's obviously dependent on a lot of other things at the moment.
Yeah, really hoping we can get another manufacturer. I think that would be great for the series. I'm sure that the series is working very hard on trying to make that happen. It needs to obviously happen with enough time for a manufacturer to be able to kind of catch up in a way to Honda and Chevy.
Q. Nobody is harder on you than yourself. You have lots of high expectations. If you don't win a race you usually aren't that happy about it. Do you look at this year as a rebound year for you?
WILL POWER: It actually does feel a little bit that way, you know, considering we've started the last four seasons in a really bad way. It certainly isn't speed that's the issue. It's our bad days are just too bad. Our bad days are DNFs and multiple laps down. They're not like a 10th place or a seventh place, and that's our problem. The speed is certainly not. Winning is certainly not. Consistently, whether it's mistakes on pit lane or mistakes by me, you just — we have to have a solid beginning to the season — I mean, you've just got to have a solid season, and that obviously includes the beginning.
I said it last year, it's a huge focus, and that did not happen for us. This year, again, if we can just have a solid first few races, I think it gives the team confidence and myself confidence.
Q. Even though he's from New Zealand and you're from Australia, do you have a little bit of a kinship with Scott McLaughlin, the fact that you're both from the same part of the world and he was such a huge name in Australian Supercars?
WILL POWER: I think it's — I was really happy he came over because it gives a lot of attention to INDYCAR from Australia. I think the TV ratings will be better because he was so popular there and won three championships in a row. I think it just brings more attention to INDYCAR, which now that we don't race down there doesn't get much love.
And also it's — Scott is a good guy. He's from New Zealand but basically Australia, so we certainly get along well. I think he'll be a pretty quick guy.
Q. I just want to get it out of the way: Are you in a contract year this year?
WILL POWER: Yes.
Q. So does that change anything for how you're racing or how you feel?
WILL POWER: No, it doesn't. It really — same effort that I put in because I had put so much effort in every time. I so badly want to win. Yep, same fire, internal fire burning. Just do as I do, do obviously my best.
Q. It's Roger's second year owning the series. I'm wondering what you took away from year one and what you think might happen in year two.
WILL POWER: Obviously a very awkward first year for Roger, unfortunately because of COVID. Really just hoping, like I said before that we can have fans at the races and things kind of return to normal, which helps everyone, helps the series, helps the promoters. Yeah, I think it's important for pretty much all sports, but for our sport in particular, yeah, it's just tough on these promoters not getting ticket sales. In turn, INDYCAR probably doesn't get the sanctioning fees. Yep, we're fortunate to have had Roger in this time I would say, very fortunate to have someone like that steering the ship.
Q. You played tennis with Brad Keselowski the other day; how are things over on that side of the team after the Daytona 500 finish?
WILL POWER: Yeah, actually that was an old video from a few years ago, so they've declined massively since then — no, just kidding. I haven't seen Brad for a while. Yeah, obviously would have been an interesting conversation after the Daytona 500. It is a massive race to win, and I think it's the team's worst nightmare when in the 500, Indy 500 or the Daytona 500, you've got two or three guys from their team fighting it out. In one hand it's a nightmare because it's like, man, I hope we don't take each other out because it's such an important event, but on the other hand it means the team has done an amazing job to have two cars or three cars up there. So yeah, I'm sure — it's a good problem to have. Let's say that.
Q. How is the Invisalign?
WILL POWER: It's not Invisalign. I went the full braces. My teeth had to move too much. Invisalign was going to be twice the time. I'm getting close, getting close to getting them off and then I've got cracked teeth, so they've got to replace a bunch of teeth and all this. It'll be a great smile when I'm all done. I used to smile like this, so I'll be able to really get to do that once I get them. There's a lot of serious faces, like, Will, just get on with the bloody conference.
Q. Actually I just had a question about first Indy and if you'll be involved at all with the team or with Miles during the season at all.
WILL POWER: Yeah, I keep in contact with Miles. I found him years ago at a kart track. I really think he'll be great. I think he will surprise people in that field. I think he'll be very competitive. He's been put in a perfect position to be given enough miles and a team around him that has a budget to do everything necessary to be competitive.
Yeah, I'll be watching. I have nothing to do with the day-to-day running or anything of that team, but I certainly had a lot to do with Miles getting into that seat, and I have some other kids that I'm working with, African-American kids that are doing very well in go-karting, and I think I really hope can get into that program. That's the tough bridge to gap, like to get from karting to cars is very tough, and that's what happened to Miles. He did one year of cars and they just simply didn't have the money to do it. So it's so great to see a driver that has the talent make it, and I hope there will be others after him.
Q. Obviously Scott McLaughlin has joined the team. Is there anything that you can learn from him in terms of his driving style or do you think that maybe you can kind of bring to the table in terms of his development during the season?
WILL POWER: Yeah, you know, it's such a different animal to what he was driving. I think there's not much that — I mean, you couldn't say there's not much that converts over, otherwise he wouldn't be on the pace. Obviously the biggest change for him is the amount of downforce and commitment with these cars, like the faster you go, the more grip you have, significantly so.
Yeah, there will be things you learn off him, that we learn off him, especially in slow corners when the car is more about mechanical grip, what he's used to, but yeah, he'll be doing most of the learning just because it's his first year in the car. But yeah, he'll be — he's going to be solid. He'll be very good in years to come.
THE MODERATOR: Will, thanks for your time. We very much appreciate it. Best of luck this year and keep the Instagram stories coming, man. They're social gold.
WILL POWER: Yeah, I'm trying to work out whether people like them or not.
THE MODERATOR: Oh, the one with the lighter —
WILL POWER: Oh, yeah.
THE MODERATOR: All-time classic.
WILL POWER: I'll keep them coming, I promise.