IndyCar Driver Interviews: Carpenter' Palou & Ericsson
Participants
Ed Carpenter, Ed Carpenter Racing
Alex Palou, Chip Ganassi Racing
Marcus Ericsson, Chip Ganassi Racing
Ed Carpenter Interview
THE MODERATOR: Ed Carpenter, welcome. Glad you're here.
ED CARPENTER: Me too.
THE MODERATOR: Ed is the driver of the No. 20 Ed Carpenter Racing Chevrolet, in the oval program again this year. Just celebrated a birthday.
ED CARPENTER: I did.
THE MODERATOR: A big one.
ED CARPENTER: Yeah. I'm getting there.
THE MODERATOR: Does it feel any different?
ED CARPENTER: No.
THE MODERATOR: Any special gifts, big gifts for a big one.
ED CARPENTER: My wife surprised me and I'm going out to Colorado in a couple weeks with some of my buddies. That will be nice.
THE MODERATOR: Ski?
ED CARPENTER: Yes.
THE MODERATOR: Nice, very nice. How is the outlook for this year? Again, an oval program, so not only for you but for the entire team.
ED CARPENTER: Yeah, I'm optimistic. Last year was a challenging year for me personally. We started off strong at Texas, and then from there just could never really get it going or stay in a rhythm. As the year went on, I think we got stronger as a team.
Very confident with the off-season we've had. The guys have done a great job. Thus far testing has gone well. I feel like our preparation is well. I feel like we're stronger within the team. Excited to get back on track and put 2020 behind us for a lot of reasons.
Q. We had Rinus in here earlier this morning. Talk about his development just from the first race at Texas last year, which was well-documented you were a little less than pleased with your driver, your employee that day, that weekend, to just how he developed. Did you expect after Texas that he would rebound like that and just put together the kind of year that he did?
ED CARPENTER: Well, I mean, you never know fully what to expect. Based on what we had seen with his talent and ability prior to Texas, I was fairly confident in where his potential was.
That's what was so frustrating about Texas for a lot of reasons. We had talked about a lot of things, and that definitely didn't go to plan. The best part about that was I had my public reaction, which was actually better than my private reaction to Rinus. But his ability to respond, to realize his mistakes, have ownership of his mistakes and move forward, I think you saw him get stronger and stronger as the season went on.
He's still 20. He's got a lot to learn. He knows that. But he works extremely hard on the track, off the track, and I have no doubt we're going to continue to see his ability to show his talents on a more consistent basis. Hopefully we'll be winning races together soon.
Q. Was Texas the come-to-Jesus moment or was there another race in which he really made a big step?
ED CARPENTER: I mean, that was a public come-to-Jesus meeting, and I think a major eye-opener for him. There's things big and little that happen over the course of a year, big mistakes, little mistakes that you're constantly learning, race weekends, now getting a little testing again. It's a constant evolution of things that we're trying to get him to do, us as a team learning how to better communicate and manage him as a driver.
It's one of those things that it doesn't stop, whether you're 20 or 40 like me. You have to continue to push yourself and improve because that's what everyone else we're racing against is doing. You just have to keep pushing, and that's one thing that he's not afraid to do.
I wouldn't say there was really one point or the other. I think for sure he's getting more comfortable, more comfortable within the team, more comfortable within the car, but there's still a lot of work to do.
Q. The stability of your team, you've got everybody back so it had to really make for a good off-season to be able to do a lot of planning and things of that nature. How important is it when you get everybody back like that?
ED CARPENTER: It's nice. I mean, it's the first time really in a long time where we haven't had any driver turnover. Maybe ever. Within the team itself there wasn't a whole lot of change, either. A couple changes, but those were all, I think, for the positive. And I think we're seeing that already in the short amount of time we've been on track.
It's exciting. Continuity is important, when you have the right group, and we feel like we have that.
Q. If you want to look at it, in a lot of ways Conor Daly and you are all part of this big extended family when you look at it. He's Doug's stepson. You guys used to be involved and own the speedway. Do you look at him a little bit like a little brother in some ways, a guy that is part of your extended family?
ED CARPENTER: I mean, I've known Conor a long time. Going back further, I was a test driver for Panther Racing back when Doug was one of the owners there, so I've known their family a long time. Just being a part of the same motorsports community.
I think Conor has done a good job maintaining home life versus a professional life, and that's always one of the balancing acts. I can understand and empathize with him about that maybe other people don't see.
We're definitely pretty close. We train together every day. I'm probably more of a big brother in the aspect of keeping him straight and trying to develop him like I do my own children to avoid some pitfalls of life more so than his relationship with IMS and Doug.
Q. You're always kind of low key and professional. Conor has a tendency to be a little outrageous from time to time, especially his latest hairstyle. What do you think of all that?
ED CARPENTER: I mean, it's not me. You're not going to see me do that. But at the same time that's what I love about Conor and why he's so popular in the paddock and with fans, because what you see is what you get.
His enthusiasm for that mullet yesterday during his tour through media day, it's the same enthusiasm when he showed up at the gym the first time and showed it to me.
What you see is what you get with him. He's a lot of fun. I think he's also a lot more serious than what he shows to all of you. He's working hard. I know that it makes it easier to just enjoy his personality knowing that that's not actually what he's focused on. He's trying to improve and be the best driver he can for the team.
He's definitely fun to work with. You never know what he's going to say or what he's going to do next.
Q. I wanted to follow up on Rinus. He was feeling more comfortable in his second year, and he can say what he needs to say and not worry about any repercussions. Talk about being a leader more on the team, and obviously it's your team, you're the leader, but can you talk about how you've seen Rinus grow as a leader and what he means by saying he kind of understands what the team needs from him?
ED CARPENTER: Yeah, I think coming in last year as a rookie, as prepared as you are, it's still always a giant jump from Lights to INDYCAR. He had been to a lot of the tracks, hadn't been to a lot of the tracks, getting to know the team. The cars are more complicated. There's a lot more things that we can do to these cars than anything he's ever driven. A lot of that first year is just learning to communicate and for him to speak our language within the team.
All of that he's comfortable with now. He's been involved in knowing what we're developing and what we're trying to accomplish with areas of improvement as a team and for him personally, having had a season to evaluate all those things for him.
I think that's what he means, is just he probably feels more a part of it now than he did last year where he was just trying to establish himself and make sure there was a year two.
I think that's natural as you develop as a driver, to have some more command. That comes with being comfortable in your own environment and just understanding the flow of the season and what we're trying to do.
He's definitely showing growth, like I said earlier. That's great. There's still a long ways to go. Hopefully we'll have a successful year.
Q. He doesn't lack for confidence about what he thinks ECR can do. He said he feels like you guys can finish top 5 and win every race, weekly. What's your assessment of that? Do you feel like your team is ready to take that step?
ED CARPENTER: I definitely think we have that performance there. I love Rinus' confidence. He truly believes in himself and the team.
I think for me, my expectation, I do think that we can achieve those things, it's just a matter of being consistent. That's really what separates out Josefs and Scotts from everyone else right now, is just the consistency that's required to stay at the top of the championship.
That's as much what I'm focused on is the ultimate performance because I know we have that potential, it's just unlocking it week to week.
Q. You mentioned a couple minutes ago about the uniqueness of you guys maintaining this driver group from last season to this year compared to what you guys have undergone in the past. You've talked a little bit on Rinus and Conor specifically. But as a whole, what did you see from both of them and just this team in general that made you really want to keep, as you said, virtually everyone intact and move forward into 2021 with this same core group?
ED CARPENTER: I mean, I think we believe in both guys. They're both highly talented and have a lot of untapped potential still.
It's hard when you're changing even just one driver because it takes time to get them integrated with the team, for us to understand them, them to understand us, because every driver is different, they like different things, communicate different ways.
Having had that learning, I think we can do a better job for them as a team versus having to reset and kind of establish that relationship with someone else again. It allows the two drivers to work closer together just because they've had a year together and know what each other is good at. They know what the other is working on to be better. It's all positives.
Q. In terms of continuing the build and the progression of you guys' race team from an owner's perspective, what do you feel like you guys gained from 2020 and how do you just see this progression continuing into the 2021 INDYCAR season?
ED CARPENTER: You know, I think it was definitely a building year last year. We had highs. We definitely had some lows. I think, like I said earlier, we feel like Rinus is a special talent, and Conor is very good, too. He's really, really shown well in preseason testing thus far. That's got me really excited for his season, as well.
Really since Josef had left for Penske, we've been kind of searching for someone that we believe can be a consistent race-winning driver and championship contender. We feel like we have those drivers in the equation now, and that's exciting.
Last year was a building year, and the expectation is always to win, but I think the expectations are a little more high this year than they probably were last year just having less unknowns.
Q. Obviously the 20 car struggled for pace at the Speedway last year. Is that something you guys found out what it was or is it something you're working hard — have worked hard over the off-season to correct?
ED CARPENTER: Yeah, you never really know if you've answered all those questions until we go back. We're constantly working hard to be better there. It was just one of those years where things just weren't going as well as they could have.
We learned from it and come back stronger. So we'll be on track April 8th and 9th and hopefully be able to put some answers to those questions and have a little more clarity.
Q. Does it help that the other car was quick?
ED CARPENTER: You know, it does. It does because it shows that it's still there. It can also be frustrating personally in the moment to try to understand why one guy is able to do something and I'm not.
I think it was a weird month. I don't think we were as bad as what it seemed at times. The race was kind of over for me before it started in a lot of ways. I think we still could have had a strong race had we stayed clean. That's the way it goes. It's a 500-mile race, and didn't do what I needed to do to keep us in it until the end.
Q. You've got another birthday coming up. This is the 10th year of Ed Carpenter Racing. How much has ECR grown in the last 10 years and what do you hope to accomplish over the next 10 years if you still want to be around?
ED CARPENTER: I'd love to be around for another 10 years. It's crazy how fast it's gone. It doesn't seem like we've been here 10 years.
I love what we're doing. We've got a great group of people, a lot of which have been with the team for the whole 10 years, which is something I'm very proud of. Looking forward to — it's been too long since we've won a race together. Really looking forward to celebrating some wins this year and just continuing to establish ourselves as a team everyone has got to worry about in the series.
Q. What kind of challenges have you faced not only in the cockpit but out of the cockpit as a business owner for 10 years, maybe things that behind the scenes none of us would know that goes on?
ED CARPENTER: It's definitely not an easy industry to have your core business in. It's very volatile, especially in a year like we just went through. Can't wait to have a year that feels a little more normal and put more of the enjoyment back in and have some fan interaction and worry about things like that more so than where we're going to be able to go, when we're going to get there and who we're allowed to bring, things like that.
It's not an easy — it's not the easiest of lives making sure we can keep all the people employed and keep the racecars on track, but we're definitely doing what we love to do.
Q. The past couple years INDYCAR has kind of been moving more towards road and street courses and less towards the ovals to the point that this year you only have four races scheduled for you to drive in. Is that still an optimal arrangement for you, to just keep doing the ovals even when there's only this few on the schedule?
ED CARPENTER: Well, certainly I'd like there to be more, but the Indianapolis 500 is still here, which is important.
I think as a series, I do believe we'd like to be at more ovals. We're going to have an opportunity to go to — return to an old one and kind of a new one with Richmond last year. That was interrupted. So really sad to see Iowa not on anybody's schedule right now.
But I think the series would like to be (indiscernible) in what we are, just a matter of having the right situations, and hopefully that number will shift back. I've been around long enough that I've seen the number go down and up. This is about as low as it's been in a long time, but that's part of the volatility of motorsports, especially with the global crisis we've been managing this past year.
Q. Have you given any thought to running one or two road courses just to get some more time behind the seat?
ED CARPENTER: Not really. It's been seven years since I've done that. I don't think that would really benefit myself or the team at this point. It's just different. I don't feel like it's hurting me not doing it, and it would probably — it could potentially hurt more than it could help at this point. Just stay focused on the events I have and be prepared and do the best I can.
Q. Compare yourself as a racer from your rookie season to now. What is something you know that you wish you knew as a rookie?
ED CARPENTER: I wish I had the patience then that I do now. That's one of the great things about being a parent. I think that a gift that my kids have given me beyond just their existence, is teaching me how to be patient. If I could have developed that trait earlier, I think it would have served me well.
I'm here now, so you're probably teaching the same lessons to your parents, Asher, and you don't even know it.
THE MODERATOR: Ed, thank you very much.
Alex Palou Interview
THE MODERATOR: This is Alex Palou, driver of the No. 10 NTT Data Honda for Chip Ganassi Racing.
New number, new car, new address, new everything this year. How has the adjustment been and what's been the biggest difference as you've made the transition to Ganassi this year?
ALEX PALOU: Yeah, morning, everybody. It's been amazing. It's been amazing. As you said, new colors, new number, new team, new address also. I just moved to Indianapolis, which I'm loving. And yeah, it's been amazing.
Lots of work since December already since we started, maybe a bit before, and super excited to be here with you guys again.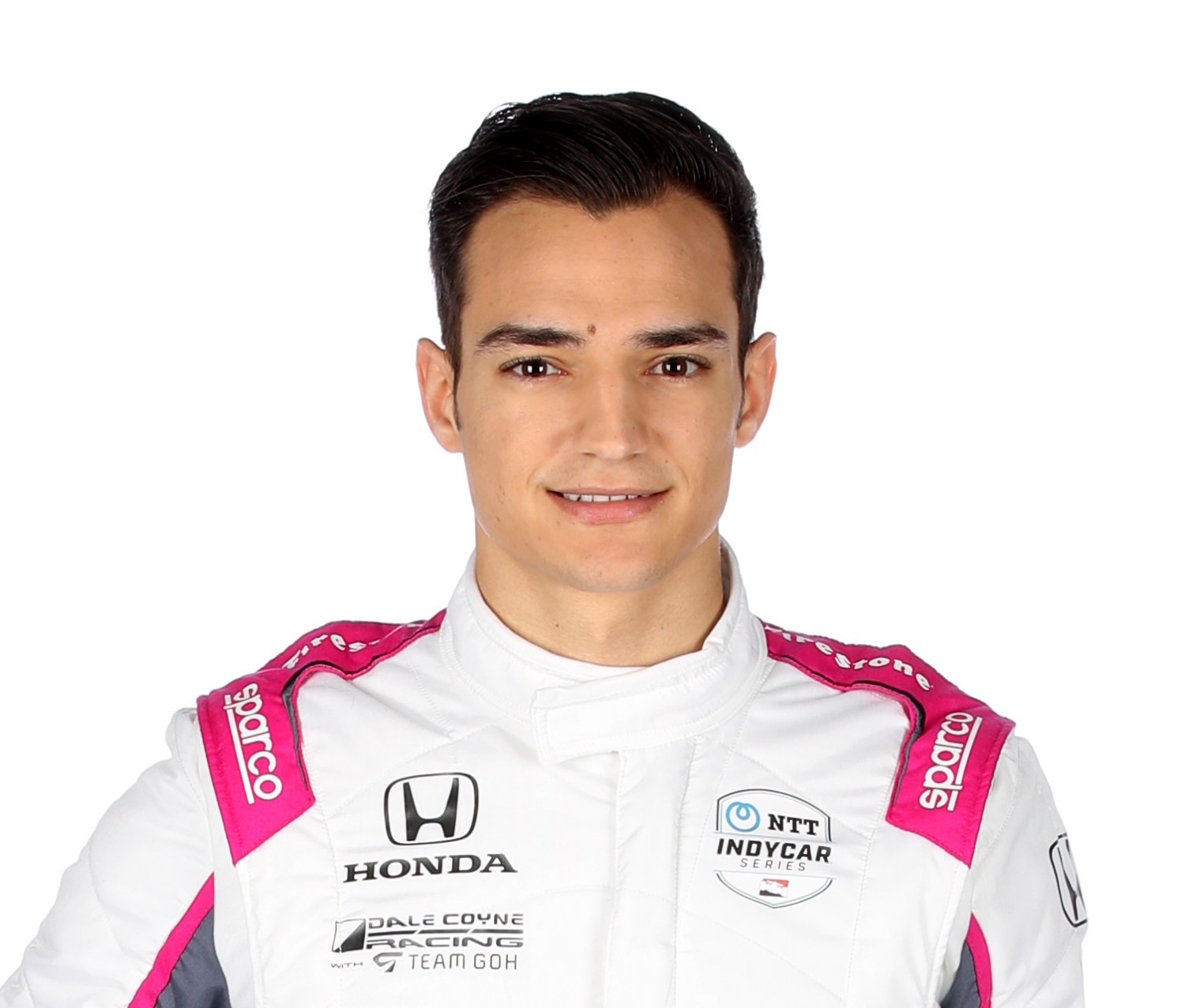 Q. What are the expectations for you this year? And have you noticed that they ramp up significantly now that you're with one of the, quote-unquote, big three teams at Ganassi?
ALEX PALOU: I don't think it's the expectations. I don't think that in the sport world we have to have expectations. I don't like to have expectations. I like to have targets. I think it's better to have the target to be winning and not to have the expectation to be winning because we are like 25 drivers. Everybody wants to be winning and everybody would expect to be winning.
Yeah, the target is to win some races, to fight for the championship. We know we have the resources. We know that we have all the engineers, all the mechanics, the crew chief. We know we have the car. We know we have the sponsors. And we know we have everything to win. Now it's all up to us.
I think this year there's, like, 12 drivers that are in the same position, with really good cars, some experience and with the hunger to win. It's not going to be easy, but we'll try to make it.
Q. How do you feel different? You came from a completely foreign environment on the track side and you already had your rookie season, already had time to refocus on all these changes. What do you feel could be the difference to people that see you in a different way now that already know you?
ALEX PALOU: Yeah, so I think having a rookie year, that's going to help a lot personally, mainly because I don't have to worry like the basic things about how is the weekend schedule, like what do we have to do during a weekend, what's the new tracks I have to be. I'm still going to have some new tracks to learn, but there's going to be less than in 2020 for sure.
I just think I'm a bit more prepared for sure. I have a better car. I have better data because now I have three teammates. Last year I had only one, so I have more information. One of them is a six-time INDYCAR champion, the other is a seven-time NASCAR champion, and then there's Marcus and Tony, as well, depending on the race.
Yeah, I think I have everything ready and set to have a good year.
Q. You said just right now that you have these big teammates. Do you think you need to beat one of them in order that all Spanish people, people around here in Latin America, start to focus on you and see you in this position of having big chances?
ALEX PALOU: Well, for sure I think it always helps when you have a Spanish driver that is able to fight for races, so more people is going to feel attracted to INDYCAR. That's going to help for sure. Same in all the South America, that's going to help a lot, as well.
It's also good that we have Pato there. He had a really good year last year, and I think we could all see all the new fans that were coming from like México.
It's going to be good. It's going to be good. If there's more overseas drivers that are doing great, we're going to get more fans, and yeah, hopefully that's me.
Q. Who of these three drivers do you think has a bigger chance to win a race this year? One is you, of course, Alex Palou, second is Fernando Alonso, and three, Carlos Sainz?
ALEX PALOU: Me (smiling). I have to say me, right? Yeah, me, no doubts about it.
Q. So you feel yourself, you will be able to fight for victories even this first year with Chip?
ALEX PALOU: 100 percent, yep.
Q. I had a chance to have a little chat with Dario Franchitti last week. How do you think he is going to help you, especially in Indy?
ALEX PALOU: Yeah, it's really good to have a driver coach in the team, but it's also better to have a champion driver coach in the team. He's amazing. He has so much experience.
We've already been working a lot during all the testing. Just the way that he understands racing and all the experience he has helps a lot to be able to translate to the team personally everything that I feel or everything that I need. I think it's really good.
I cannot wait to go to IMS, to the Speedway, to see how can he help me. But I think that's going to be a big change for sure during 2021.
Q. Chip Ganassi Racing is a destination team just like Team Penske, Andretti Autosport. To be able to reach a destination team in this type of racing so soon, do you kind of stop sometimes and feel how important that really is?
ALEX PALOU: Yeah, man, to be honest, that's all I wanted, right, to be in a position to be part of a winning team, an historical team, and to be in the No. 10. It's just amazing. The No. 10 has so much history behind, so many like races and championships. It's amazing.
I believe it, but it's difficult to believe that I am in this position with these opportunities. So I cannot thank enough all the Chip Ganassi Racing but especially Chip for the opportunity that they gave me for this year.
I think it's the opportunity that you search since you start on karting. But then when you move up, that's the dream. That's the biggest dream. It's amazing to have the opportunity this early.
Q. Are you all ears and just soak up all the information you can when you're talking to Scott Dixon and Dario Franchitti?
ALEX PALOU: Man, I try to speak with them all the time. All the time. I try to speak with them on the phone. I say, Man, what are you doing today? What are you eating? What are you drinking? Just to know what the champions are doing.
But yeah, it's been fun. They are amazing. And just by talking with them, on the same breakfast, before going to the track, you learn little things that at the end of the day that can make a difference. These guys have been winning for the past 20 years, and they've been winning like important races. It's amazing.
As I said, I think I'm in the best opportunity ever. I'm with a great team, but I'm with a great group of guys, as well, which that makes a difference.
Q. You mentioned how great this opportunity is to land with Chip Ganassi Racing so early on in your career in that No. 10 car. I know for years and years, really since Dario stepped out of the seat, the team has continued trying to find that consistent race-winning caliber driver to put next to Scott consistently. Chip hasn't always wasted time in continuing to flip through drivers to try to find that right fit. Do you feel any pressure, even though you haven't raced with this team yet, to make sure you can try to get a win this year to prove that you belong with this team and can continue to build on some stability for your INDYCAR career?
ALEX PALOU: Well, that pressure has been with me since I was six years old and I started racing in go-karts. That pressure of winning, you have it every year. It's not changing now. I feel less pressure now. I have the car to do it. I have the people to do it. It's not the pressure of doing something crazy.
The guy I'm going to race with, Scott Dixon, he won four races last year. They are giving me the resources to do it, so it's up to me.
The pressure of winning, that's racing, and you have to win to be able to race another year. That's been always with me, and it doesn't change this year. If so, it makes it a bit easier just because it's the first time in my life that I am in a big team.
Q. We've asked a lot of people about Jimmie Johnson and their thoughts on his development and his INDYCAR pursuits. You've had as close a look at it as anyone, being able to test with him a handful of days. So much of us here in the U.S. have a perspective on him as this NASCAR driver who spent two decades in stockcar racing who's coming over to INDYCAR for the first time. But I wonder kind of what your perspective is on what he's been doing these last four months and how you've seen him progress as a driver.
ALEX PALOU: Man, I think that the challenge he's taking, it's amazing. Being a legend and a champion… It's racing, because at the end of the day it's motorsport, but it's a different world. It's completely different than what he's been doing the past I don't know how many years in stock cars, and now coming to INDYCAR.
I think normal other people would think that he would come to the oval races and not the street and road course races, but he's doing the opposite, so he's taking the full challenge. That's going to be hard.
But he's getting there, man. He's getting there. He started building, and now he's up there. I think also the sports car things that he's doing, that's helping him, and he's getting there.
I'm excited to see how it's going to be in the race weekends, but I think it's going to surprise a lot of people.
THE MODERATOR: Alex, we thank you for your time. We wish you the best of luck. Have a great season.
ALEX PALOU: Thank you so much, guys. Thank you, and have a good day.
Marcus Ericsson Interview
THE MODERATOR: We have Marcus Ericsson, driver of the No. 8 Huski Chocolate Chip Ganassi Racing Honda.
Good morning. Thanks for joining us.
MARCUS ERICSSON: Good morning, everyone.
THE MODERATOR: We're talking between drivers, you had a deceptively strong season last year. Maybe not the results that really you deserved or showed. Do you feel like that set the foundation for a real breakout this year with Ganassi?
MARCUS ERICSSON: Yeah, I do believe so. I think last year, like you said, we had a very solid year. I had, I think, nine top 10s and a few other runs in the top 10 when I had the crash in Indy and so on. I think we were always in the mix, but we missed that highlight result, that podium or win that I think we should have had.
That's the goal for this year instead, to keep the consistency but pick that first INDYCAR Series win is a big target of mine going into this year.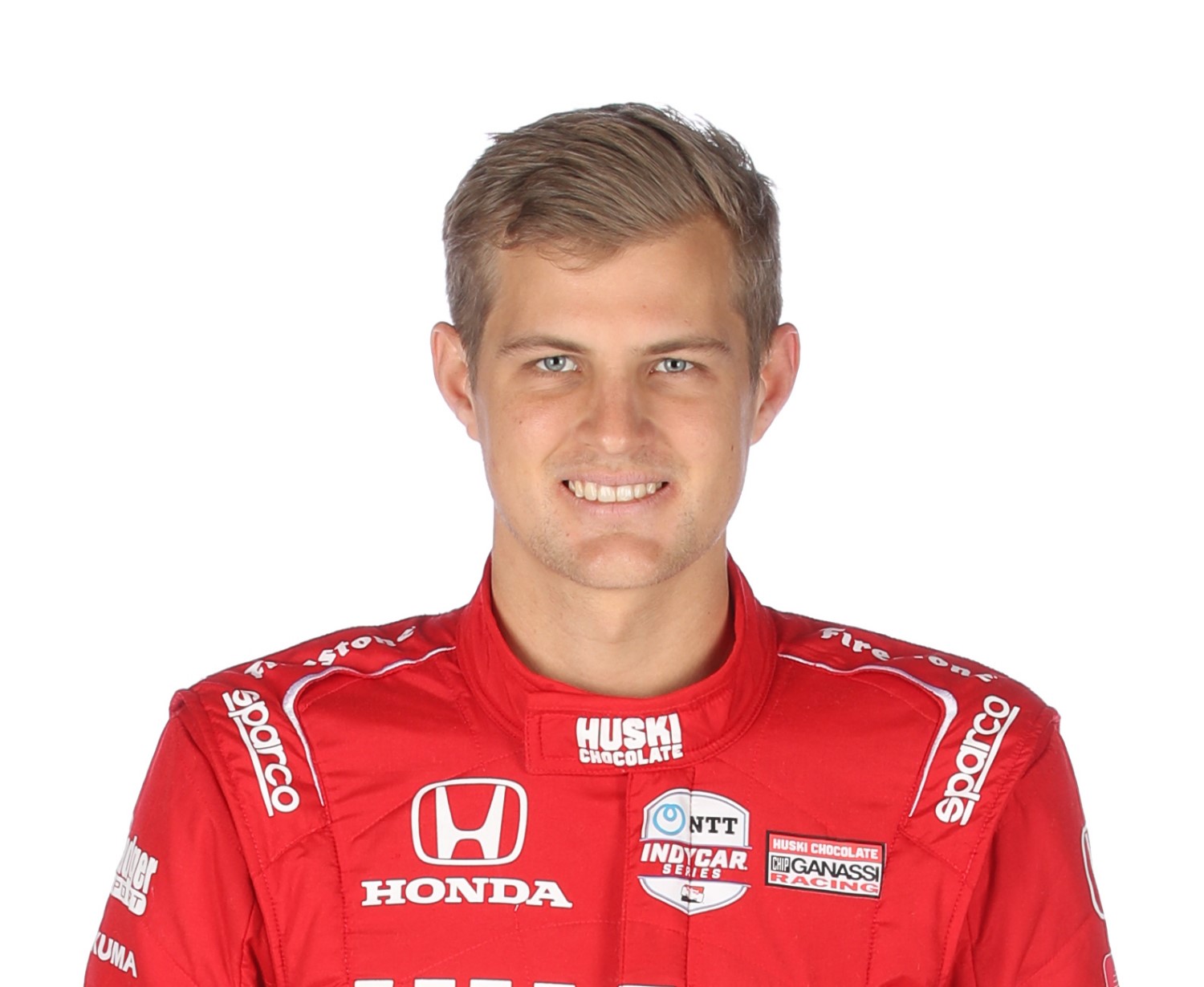 THE MODERATOR: What was the difference last year? What helped you to take that step to consistency and to get to the point where podiums and wins are definitely a reality?
MARCUS ERICSSON: I think for me, coming from five years in Formula One, the first year was a very steep learning curve. It's a lot to get used to here in the INDYCAR Series and the cars and everything. So it was definitely a learning year.
Then last year changing teams, it took a bit of time to get used to that. Yeah, coming to a team like Chip Ganassi Racing was awesome, and to have a teammate like Scott Dixon to learn from, that obviously helped a lot, as well. And myself, as well, developing and understanding the series.
I was really happy with my consistency last year. Now we just need to get the peaks a bit higher.
Q. Is this going to be the year where you're going to win your first INDYCAR race?
MARCUS ERICSSON: That's the plan. It's a big target of mine. Like I said, last year I was pretty happy with the consistency, to be able to run in the top 10 pretty much everywhere. I'm really, really eager for that first win. It's something that's probably the biggest target of the year, to get that first win.
I feel like it's coming. It's building up to it. I think I showed that last year. But you need to make it happen, as well. This series and the field is so competitive, so it's not easy. You need to have a perfect day. That's definitely a goal.
Q. Looking at last year, I think probably you could agree that your biggest struggle was qualifying on street and road courses, which is kind of a little different considering your background. Is that something you focused on, on working on improving over the off-season, and do you know how you can improve?
MARCUS ERICSSON: Yeah, definitely. I think there's no question about it, that was the biggest problem we had last year, or I had last year, was the qualifying on road and street courses where we just qualified too far back. In the races we came strong, but it's too tough in a series like this to start mid-pack and be able to win.
That's been the biggest focus for us, for my team, and to be honest Chip Ganassi Racing as a whole. I think we felt as a team that we were struggling a bit with all our cars in qualifying on road and street courses.
That's been a big focus for the whole team, but also myself. I've been looking at myself to see what I can do to improve it, to try and understand the tires more. I think that was one of the things to try and switch on the tires better for qualifying. I think that was one of the big areas that we as a team and me as a driver were struggling a bit with.
It's been the biggest area of focus in the off-season, and I do believe we've made some progress there. We don't get the red tires often in testing but we've still done a lot of work on the primary tires in testing, and it feels like we've made some progress there.
So it's going to be very interesting to see when we get to Barber for the first race if we can start qualifying a bit higher up because I think if we can do that, win some podiums, it's on its way.
Q. NASCAR is not as big in Sweden, but Jimmie Johnson I think is pretty well known. With his experience coming over to you guys, I know it's quite different, the racing and the cars and so on, but can he teach you something also with all his experience even though he comes from a different field?
MARCUS ERICSSON: Yeah, definitely. I think first of all, it's a privilege to be a teammate with a living legend like Jimmie Johnson. And then on top of that obviously Scott Dixon. So it's two of the greatest drivers in American racing that I'm teammates with this year, which is pretty awesome.
I think I can definitely learn a lot of things from Jimmie. All his success, all his championships comes from the way he works, the way he is as a person, the way he interacts with the team, engineers and so on. Even if it's a different series, INDYCAR versus NASCAR, that still translates.
I definitely try to pick up things like that and try and see what I can learn from a guy like him. Jimmie is such a nice guy, as well, off the track.
Yeah, it feels like us as a team this year, we have such a nice mix of different drivers with different backgrounds and experiences. If we can get it all together, we're going to be a really strong team.
Q. You made such progress last year with oval tracks and everything, and you were so close so many times. What do you think is going to be the next step for you this season? What do you think you've improved even more?
MARCUS ERICSSON: I think like we had another question there, my qualifying on road and street courses has been a big focus. So that's where I want to improve the most because that's just going to help me.
I think my race craft last year was as strong as anyone, so I don't worry about that. I think if I can qualify up front, I'm sure I can score podiums and win. That's going to be a big focus.
Then also to get a breakthrough result on an oval. I think from the start when I got here to INDYCAR, I've been really happy on ovals, really felt like it's been suiting my driving style, and I really enjoyed it, but I haven't really had a big result yet. I had the fifth place in Gateway race one, which was a good result, but I feel like there is a lot more there to come. Yeah, I'm looking for a big result on one of the ovals for sure. Maybe the big one. That would be good.
Q. Another question on Jimmie. I know just kind of looking at it from a numbers perspective, I think back in November his first test with you guys at Barber he was about two-and-a-half seconds back of the fastest car on track that day. He's moved it I think he said down to around one second. It's maybe hard for us to entirely put into perspective everything that he's worked on and improved upon to make that gap up. What do you feel like you've seen from him over the last four months and the testing that you guys have done that has allowed him to begin to bridge this gap and get a little bit closer to the field in pursuit of his first INDYCAR season?
MARCUS ERICSSON: Yeah, I think first of all, it's a very big challenge for him coming from NASCAR to INDYCAR Series. It is very different cars, and I think Jimmie obviously understands that.
What I've been very impressed with with Jimmie is just his work ethic and how much he puts into it. It's not something that he just shows up at the track and try and go fast. He works really, really hard and prepares and tries to ask questions to all of us. Obviously with Dario, he works a lot with him, but also asking Scott, but also asking me and Alex for different things. I've been very impressed with that.
And like you said, his rate of improvement from the first test to last time out in Laguna when we were there a couple of weeks ago has been very impressive to see. It's going to be fun to follow that. It's a great addition to the team, no doubt about it.
Q. You and Alex, who we just talked to earlier, have both mentioned a desire to try and get out and get a win for CGR this year. I know those are certainly personal goals of yours, but do you feel any pressure, I don't know if it would be from Chip directly or being with Chip Ganassi Racing and everything that comes with that program, do you feel pressure to try to become that next race winner alongside Scott that the team has been looking for for years and years since Dario left his racing pursuits?
MARCUS ERICSSON: Yeah, for sure. I think driving for a team like Chip Ganassi Racing you always have that pressure to deliver because you know you have a top-class equipment to do that, and you work with top-class people.
I feel that pressure, but I think it's a healthy pressure. It means that you have a good opportunity. I think that just helps you perform even more. At least that's how I work and how I — yeah. So yeah, I think the pressure is there when you drive for a top team, and that's something that I enjoy.
Q. I often see you tweeting a lot about F1 and the current issues of F1. I want to know, you've obviously raced in F1, you're a full-time INDYCAR driver, if you can take one thing from INDYCAR and put it into F1 to make it better, what would you take?
MARCUS ERICSSON: I think selfishly from a driver perspective what makes INDYCAR so great is obviously the fact that all the cars are very similar. It's a one-spec series in that way. Two manufacturers is closely matched. For me that's the biggest thing with F1 is to try and even the playing field is the biggest challenge.
I know they have different manufacturers, so it's difficult to get that to, I guess, work. But I think they're trying to go in that direction. For me that's purely from a racing and from a driver's perspective, that's the big thing.
That's why I love INDYCAR so much, because we have that — every morning on race day I tell you every driver that wakes up that morning, he knows he or she has a chance to win the race because that's INDYCAR. Everyone can win, and that's what I love about it.
Q. Obviously you're going into your second season with Ganassi. What have you learnt from last season that you can bring forward to this year, given that you're going up against the likes of Scott again but also you've got Tony coming in and obviously Jimmie, as well, but also you've got Alex in the team, too?
MARCUS ERICSSON: Yeah, I tried to learn as much as possible last year, being teammates with Scott. Obviously it's been very good for me and the way he works, the way he wants to set up the car, the way he thinks through a race weekend, not only about being fast in practice per se because he's thinking about the race all the time.
Also for me, second year with the same people, with my race engineer, Brad Goldberg, to work together for another year when we already know each other, he knows what I want from the car, that's going to be huge for us.
It's a lot of things that it's good when you go into a second year together with a team and with a core group of people. That's what I'm really excited about, to see what we can do when we start with that experience.
Also we have to remember last year, even though I came to a top team in Chip Ganassi Racing, we also were a new team in the team. The 8 car didn't run the year before. So it was a learning curve for all of us on the 8 car during last year and it took a bit of time to get everything going. That's why it's really exciting for me to go into this year knowing that we have that experience with us.
I'm really excited to see what we can do together.
Q. It takes three to four wins to capture a championship, at least many believe that. Which tracks do you believe give you the best opportunity for wins?
MARCUS ERICSSON: So coming from a road background in Europe, the normal answer would say on a road course. But I actually feel like the ovals is — I don't know, I have a feeling I'm going to get my first win on an oval. I don't know why. Let's see.
I wouldn't mind if I got my first win somewhere on a road course or a street course, obviously, but like I said, I'm looking for a big result on an oval because I think it's coming. Keep an eye out.
Q. Given the tracks you've run, given road course and street course, which one seems to be your favorite?
MARCUS ERICSSON: Ooh. Yeah, that's a good question. I liked Detroit when we were there. I had my first podium in INDYCAR there, so that was a fun track. Very intense and bumpy and a lot of character. I enjoyed that.
Barber, where we go for the first race of the year, is also a really cool track where you need to have a lot of commitment in the driving.
And then the ovals. Texas is going to be a lot of fun to have the double-header there. It's such an awesome racetrack. I'm looking forward to that, as well.
THE MODERATOR: Marcus, thanks for joining us today.