IndyCar Driver Interviews: Pagenaud, Hinchcliffe & O'Ward
Participants
Simon Pagenaud, Team Penske
James Hinchcliffe, Andretti Autosport
Pato O'Ward, Arrows McLaren SP
Simon Pagenaud Interview
THE MODERATOR: Simon Pagenaud, driver of the No. 22 Menards Team Penske Chevrolet.
Welcome, good morning.
SIMON PAGENAUD: Good morning. How are you?
THE MODERATOR: Good. What's the outlook this year? What are the expectations, preparation? How have things been going in testing?
SIMON PAGENAUD: Well, I've been grinding, let me tell you. It's been a very interesting winter. I've worked on more details than I've ever worked before, which is great. And with more and more data, technology, you can really dig deep and just perfect your craft even better than in the past.
Obviously Team Penske has been able to provide me all the information I needed to get ready for the season, so personally I feel like I've really worked really well. I feel very ready for the season and very excited. Like I said, I'm a grinder. I've been working hard, and I'm ready for the challenge.
Obviously number one priority for me is the 500, trying to get a second ring. Obviously like I did in '19, we got so close to winning the championship, as well. Well, we're going to try to do it this year.
The team, on their side, they've been working really hard. Gaining speed for the Speedway mostly was number one for them as well. Lately there's been a huge push on the road course and street course, and I feel like we're gelling really well as a team with my teammates and everybody on the team. It's a pretty exciting time.
When we go testing it's probably my favorite time of the year.
THE MODERATOR: You worked an awful lot after '19 because of winning the 500. We all know the extra work that comes with winning 500. What's been the big focus during this off-season? Has it been training? Has it been engineering debriefs? What's consumed so much of the time?
SIMON PAGENAUD: Well, a lot of the time was going through every single practice and qualifying and race and trying to understand how to gain time in every single thing that you do as a driver.
There's a lot of people around me, of course, that takes care of the race car, the pit stops and so on and so forth, but there are a lot of things that you do as a driver that you can't just let it aside. I can't say the details because I don't want to give any hint to the other drivers. I will write a book after racing.
But I did go in very fine details, more than I ever have. I believe it will give me the edge on some things, and I believe it will allow my performance to go up in general.
2020 was interesting. Honestly it's a combination of things that didn't work out the way I wanted. Obviously the car change made a big difference. The lack of testing made a big impact on my season. Yeah, we ended up where we did. Not happy about it, so it gave me even more desire to do well for 2021.
That's where we're at.
Q. I wanted to start with you guys announced that Ally car is going to do the endurance races. How do you feel about that, and what did you like about the Rolex?
SIMON PAGENAUD: I feel great about it. The more I drive, the better. It's great to be able to go from one car to another. It just keeps me fresh, mentally speaking, and it allows me to adapt to one situation and another, which is a really good skill to have.
Working with Jimmie has been a lot of fun. Jimmie and I — I feel like Jimmie is my big brother quite frankly. It's like looking in a mirror over 10 years of time. It's been really cool. It's obviously an honor, quite frankly, to work with him. Seeing the traits of a great champion, because there are champions, but he's a great champion. It's been really nice to see the inside of it.
Kamui Kobayashi has been fun to work with, a very different culture. That is very interesting as well. You keep learning as you meet people, and I've really enjoyed that. That's four races, four more races, and that's going to, I think, help me to be even sharper for the season.
Daytona has really helped me with assessing mentally and physically where I was, and very happy with it so far.
Q. Is that a winning car? Can you guys win in that car?
SIMON PAGENAUD: Yes, yes, definitely. I think we can. I think we showed it at Daytona. We have to iron some kinks and work on some details, a bit like we just talked about in the intro. But it was also because that was a new car, a new team within Action Express. But it was a very strong showing for the first race.
Q. I asked Will this yesterday, I'm going to ask you, as well. Are you in a contract year in INDYCAR?
SIMON PAGENAUD: That's an interesting question, obviously the kind of questions that you would expect from reporters.
At the moment I don't see why there would be a need to talk about it. The season hasn't even started.
Q. I ask it because I don't know if it puts pressure on you this year. I don't know how you are approaching the year from a mental standpoint.
SIMON PAGENAUD: Well, my personal opinion is just go out there and do the best you can, race hard and be in the moment. The contracts will take care of themselves when they do.
It's too early to tell anyway. But yeah, I always race as hard as I can. My motto is having no regrets ever, so I work hard, and I want to have no regrets. So if I have no regrets, there's no reason it shouldn't continue.
Q. What did you think about the final lap of the Daytona 500?
SIMON PAGENAUD: (Laughing). Yes.
Q. As a Penske driver I'm wondering what you thought.
SIMON PAGENAUD: What did I think of it? Well, it was midnight. I was in my bed, and I couldn't stop watching. I was waiting. Okay, let me back up a bit.
I watched the entire race, and I could have recorded it, but I was so eager to learn the move. And Denny Hamlin was showing stuff that I really liked. I was waiting to see him come back and all that. And then Joey and Brad got to the front, and that was extremely good strategy from the team on the pit stop. Especially on Brad's and the way the Fords pitted all together when they did was extremely well-timed, and that changed everything. All of a sudden I was hooked. It was like, Okay, what's about to happen here? What happened is racing in my opinion.
I had a lot of chats with a lot of people about this. I put myself in the situation at the Indy 500, for example, when I was in that last lap with Rossi. Obviously he wasn't my teammate, but you're going for the win, you're going to race, you're going to race hard. And if Rossi raced me harder, I would have raced harder and maybe we would have ended up in the wall quite frankly because I wasn't going to give up because you want that win so bad.
I think in Brad's case, he went for it. There was a gap he prepared so well. You guys need to watch what he was preparing for a few laps. Phenomenal work. He went for it, there was a gap, and Joey wants to win the race because he's leading the 500. That's the nature of racing right now in those races.
You can blame whoever you want. To me that was a racing incident. Both drivers have to go for it, otherwise they shouldn't drive for such a great team.
Q. If you watched the whole race, did that include the Days of Thunder documentary?
SIMON PAGENAUD: Yeah, of course. That's one of my favorite movies of all time. I really enjoyed the documentary and I think that was an amazing way to fill up the gap.
Q. You know The Barn is across the street from Hickory Tavern.
SIMON PAGENAUD: Yeah, I go there. I mean, I go by there all the time. I've taken pictures actually.
Q. Speaking of pressure, you've been in this series now for a while, so you're a savvy veteran, but can you ever recall from top to bottom a more stacked series? There are no strokes out there.
SIMON PAGENAUD: No, it's very competitive right now, and I think every team has a good handle on the race car, as well, which makes it even tougher because the cars are so similar. There's no margin for error.
Even though we have paddle shift, even your upshift points is very important in qualifying. You miss it by five-hundredths of a second, you might miss the Fast Six and find yourself starting in 12th position, which is crazy. Changes your whole weekend.
If you look at Rinus, if you look at Pato, if you look at Colton Herta, if you look at Scott McLaughlin now, he's going to be stellar. You look at Romain Grosjean coming in. Obviously all these guys are expert in what they do, and it's going to be a very interesting season.
The field is stacked. It's incredible.
Q. Just to follow up on the Daytona question, did you kind of feel bad for Austin Cindric because he was getting ready to have a great finish in the Daytona 500 and he ended up getting lowered into the deep fryer?
SIMON PAGENAUD: Austin is doing phenomenal. I'm so happy for him. He's a hard worker, and quite honestly he's done it on his own. Obviously Tim is behind him helping, but mostly with advice. The rest is all Austin doing the job. It's awesome to see.
Obviously he's getting the support that he deserves because he's doing a great job. He's shown it in the Xfinity races, and he's backed it up already winning the championship. He shows up next year, and bam, he's right on it winning races. It's fun to watch. He's got that aggressiveness but also he's smart and confident. I like that. I like who he's become as a driver.
The 500, you know, unfortunately the way the racing is right now, you expect that you might end up in a wreck. He was in a good position for a long time and showed his name up front.
Q. To follow up on Daytona a little bit, were you surprised that Joey and Brad wrecked each other, knowing that the cardinal rule is team owners tell their drivers race each other hard but the one thing you can't do is wreck each other? I'm sure Roger has probably preached that to you guys.
SIMON PAGENAUD: I'll tell you what, when it happened, I was like, Oh, what's going to happen Monday? It's really bad for all the guys on the team.
They obviously prepared the fastest cars, and the strategy again was amazing. The crew chiefs did a great job, the spotters, everyone involved. You're talking about 500 plus people working nonstop to get the speed and understand how to get their drivers up front.
Then we got two amazing drivers there doing the same. But I know the rules. I know how it goes at Team Penske and I know what we represent. We represent the brand. We represent our partners and we're supposed to be in Victory Lane at the end.
I mean, if you think about it, I don't want to talk for Roger, but if you own a race team and your drivers don't go for the win, then what's the point on racing? At the end of the day, that's what it is.
As reporters I think you should be glad that's how it goes at Penske, that we're allowed to race still. They don't tell you stay behind. They let you race and that's fantastic to see. Sometimes it is an advantage to the team, yes, but how beautiful is it for the sport.
Q. Scott McLaughlin was here yesterday and he was telling us his expectations are rather tempered. You've been in that position and had a lot of success in your first year. What's it like coming to Penske and being the new guy and trying to get acclimated and adapt? Are you going to help him at all with that transition?
SIMON PAGENAUD: First of all, he's going to win a race. I guarantee it. He's going to win at least a race this year. He's a phenomenal driver. He's got a great drive, and really good feedback, as well. I've really liked him coming on board.
It's four drivers now. It's a little bit more — it's a good number working together. It helps having him, having his engineer and everybody that was added from the sports car program.
I think the INDYCAR program got a lot stronger suddenly because of that venue. Really excited about having him on the team.
I'll tell you what, he's going to be tough to beat in the future. He's going to be a champion. He's being tempered because he has to be. But I'll tell you what, on the other side, seeing what he can do, expect great things.
Q. I'm curious with Scott's addition, there have been times where this Team Penske crew has been at four cars and that typically doesn't last too long. When you have four cars in this program, what do you see as the benefits of adding a driver like Scott, which I know you obviously have a lot of respect for? Are there any drawbacks, whether just adding a little bit more people to the mix or any more pressure from you guys to have just one more driver that you feel like you need to beat?
SIMON PAGENAUD: I think it's only positives, quite frankly. I think three is an odd number because three, it's always kind of difficult to get everything to work well together. Now there's two — it can be two and two. It's always quite well-balanced. That's the word I'm looking for. It's really well-balanced within the team.
We've added people from the sports car program that were stellar, stellar people, and it's really reinforced the team because now we've got a little bit more people so we can diverse the task, whether it's aerodynamics, whether it's the damper program, whether it's the simulator program or all that kind of stuff. We've got more people working on all these tasks.
It's helped. It's helped massively. It's helped to have fresh blood coming in, also, and having another vision on things. Sometimes it's good to get refreshing ideas.
It's always been very positive. I don't see how it could draw anything out of it — draw, withdraw? I'm pretty excited about this. To me it's only been good to be four as long as I've been at Team Penske. This is year seven already.
Yeah, I think it's going to be a very good season for us as a team.
THE MODERATOR: We thank you for your time. We wish you the best of luck.
SIMON PAGENAUD: Love it. Thank you, guys. Appreciate it.
James Hinchcliffe Interview
THE MODERATOR: We have James Hinchcliffe, driver of the No. 29 Andretti Autosport Honda with a variety of sponsors this year.
Hinch, you're back to a full season with Andretti Autosport and it almost feels like back to the future. What are the expectations for you going into 2021?
JAMES HINCHCLIFFE: Well, I think kind of basing off the races that we had last year with our partial season, we were really starting to gel at the end of it. It's obviously always tough kind of coming in as a part-timer and especially with a switch to a new team. But throughout the course of the year, we got to understand each other and learn how each other works and kind of get that group back molding together and gelling together.
Yeah, I think expectations are high for the year. We've got a pretty stacked lineup with Ryan, Alex, Colton and myself. Had good momentum within the team at the end of the year last year.
You look at Mid-Ohio and what could have been potentially another podium sweep at St. Pete before Alex, Colton and I ran out of talent. But the pace was there so we're very excited to get the season started and kind of just hit the ground running.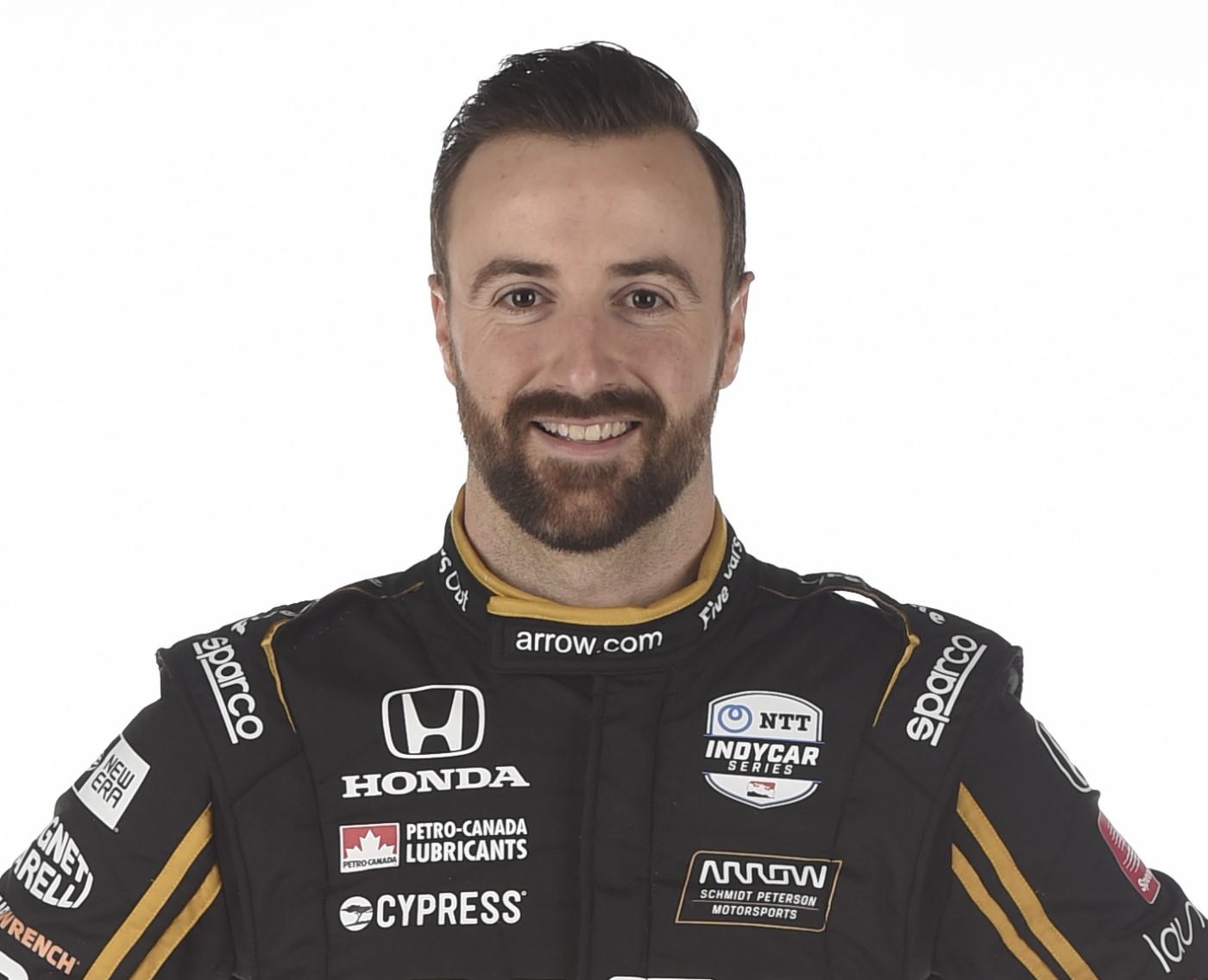 Q. Not to ask the NBC question, but what did you learn being sidelined a little bit last year that you can take into the season? Is there anything that you sort of look back and think on your brief sojourn into TV that you found can be relatable now that you're back racing full time?
JAMES HINCHCLIFFE: Well, I think one of the benefits of kind of being on the TV side of things is you really get to see so much more of what happens during a race. When you're in the car you know exactly what happened in one race: yours. And then if you watch the broadcast back after the fact, you see what was covered on the TV.
So much of what happens on the racetrack doesn't make it into the show. But when you're on the ground at the track and you can kind of have more of a 30,000 foot view over what's happening with everybody, you can learn a lot about how certain races end up the way they do, how did this guy start here and end up or why did he start up here and end up down here. You can actually pick up a lot of how people win races, how people lose races when you can sort of see the whole picture from being on-site there.
There were events where I picked up a couple notes and things that will apply to the year, but I'm definitely looking forward to having the helmet on instead of the headset.
Q. Does that make you more trusting then, realizing that drivers don't always get the full view of what's happening, that if the team is telling you trust us on this, this is when you'll pit, you'll do it?
JAMES HINCHCLIFFE: For sure. That's always been a mentality I've tried to have when we are having kind of debates back and forth on the radio with the engineers about usually when to pit or which tires to go to. I'll say, Hey, man, you guys can see a lot more than I can. Here's what I can tell you what's happening with my car but you're seeing everything so you tell me what makes sense.
Yeah, it sort of reaffirms that you can get a much better perspective from outside the car.
Q. Big picture, obviously you're coming back and coming in with this huge wave of big names with Jimmie and Romain and everyone, Scott McLaughlin. What do you see this year for INDYCAR in terms of driver lineup? As competitive as it's ever been, what's your take on how things size up?
JAMES HINCHCLIFFE: It's incredible. I think every year for the last five years we've done interviews at the start of the season and said things like, Man, this is the deepest talent pool we've ever had in INDYCAR. And it's started to sound like a line, but it's true. We just keep adding talent the whole way through the field.
When you look at the fact that those three guys in particular that you mentioned all come from different disciplines, all have been successful in those disciplines and whether it was the goal to come here always or whether it was the next opportunity or whatever, INDYCAR is where they wanted to be next. For whatever reason they left their old sport, this is where they wanted to be, and I think that speaks volumes for what we're doing as a series, for the product we have on track, the quality of the racing.
I think it's kind of become a real drivers' championship in the sense that people from all different kinds of backgrounds are like, No, this is fun, this is competitive, these are awesome cars to drive, I want to go race INDYCAR.
I think it's the biggest endorsement we can get having guys like that come over here.
Q. How beneficial is it to you to be continuing your relationship with Andretti this season instead of going into a new team? And what are your goals for the year? Is this a one-year deal or is there room for next season, as well?
JAMES HINCHCLIFFE: So I think it's huge to be coming back to the same program. I think if you had to start from scratch again, it would certainly take a little bit longer to get up to speed. I feel like we can really kind of hit the ground running, like I said.
Yeah, the engineering staff that I'm working with is a little bit changed from the races last year, but for the most part it's a lot of familiar faces, so I think that's a huge advantage.
Expectations for the season are like any time. We're not going to know what we have until we get to that first race. And certainly going off the tail end of last year, I think the team was very strong across all the cars, and we're kind of hoping to keep that pace up and that momentum up.
If we can have a good sort of first stint here going into the month of May and the season, it's going to set us all up for a good shot at being in the championship fight come Long Beach.
What was the third question?
Q. Is it a one-year deal or is there an option for next year?
JAMES HINCHCLIFFE: Yeah, so it was a one-plus-one sort of thing. So there's an option for continuing for sure, and obviously that's the goal of all the parties involved.
Q. You talked about the depth of the field in this series. I'm curious to know, INDYCAR off track has a lot of things going on with hoping to secure a new broadcast deal, hoping to secure a third engine manufacturer. Seems like there's a lot of potential change, virtually all of it good that could be coming from the series along with these new drivers. As a driver, do you sense any of this change as you guys are preparing this off-season with what the season could mean for the series long-term?
JAMES HINCHCLIFFE: Yeah, I think so. I think there is very much an air of improvement, of advancing the sport. I think that's what we all really have wanted for a long time is to kind of help push the message and really get the INDYCAR product out there a little more.
With all the things that you mentioned, we've got a lot of cool things happening. A bunch of great new drivers coming in that are going to bring extra eyeballs. If we get that extra manufacturer, that's going to be awesome. The new engine formula is coming. There's so much kind of momentum behind it.
I know we've said that in the past, but these are some big-ticket items. This isn't just small things. We added a cool new race. Like cool. But these are some really big things that I think are going to have some really positive long-term effects for the series. And I think everybody in the paddock is feeling it. There's definitely a bit of a buzz right now.
Q. To get a little bit of clarity, I've been told that you suffered some sort of injury this off-season that required some rehab. I was wondering if you'd be able to clarify what that was and if that affected your driving prep for on track this season.
JAMES HINCHCLIFFE: Yeah, no, something happened earlier or the end of last year, but all sorted now. Hasn't really affected me in that sense.
Prep for the season has gone really well, so not too worried. Just anxious and looking forward to getting back in the car.
Q. Were there times last year where you thought, Geez, my INDYCAR career is over? And what made you keep fighting so hard to get back into the series full time?
JAMES HINCHCLIFFE: No, honestly I never really had that outlook because I was supposed to be on the grid. I never thought that I should be anywhere else. So the drive and the fight was always going to be there to come back.
It was a weird year for sure. But in a lot of ways, had it not happened the way it did, the opportunity that I find myself in now wouldn't have presented itself. It's one of those door close, window open deals, and I truly am a believer that everything happens for a reason, and there's a reason it all played out the way that it did.
I'm now back with a phenomenal race team with incredible partners like Genesis and Capstone. And yeah, that was always — there was nothing else to do. You say what was the drive, because that was the only option, was to come back.
Q. Obviously NBC contract is up this season for TV, but that's still to be renewed. We've seen INDYCAR make a lot of massive growth over the past few seasons. What in particular would you like to see INDYCAR do to keep that momentum going?
JAMES HINCHCLIFFE: I mean, selfishly more races in Canada would be cool.
But no, I mean, honestly I think all the things that really add that momentum, they're already in the pipeline. A third manufacturer would for sure be one of the big ones. I know that is something that is actively being worked on all the time. If there are cool venues to add like Nashville, okay, cool, we're doing that.
We're obviously moving forward with the new engine formula in a few years here. These are all big-ticket items that really do boost the series up and prop it up. I can't say that I would add – other than Canadian races – that I would add much more to what management and the owners are doing because it really is on a really good track right now.
Q. I wanted to ask about your Genesis deal. We know there's a horrible economic situation occurring, imminent, and yet you managed to convince a company to not only return after a toe-in-the-water experience but actually increase their backing for you. How the hell did you do that, and what did they see as the value in you, in Andretti Autosport, and also in the series?
JAMES HINCHCLIFFE: Well, yeah, I think a lot of the credit has to go to the series and to the product that INDYCAR is. Genesis were new to sports sponsorship, so obviously new to motorsports. And even in a year like 2020 where one of the best parts about being a partner to a race team is the at-track activation, we couldn't do any of that, but they saw the potential.
They knew eventually the world would open back up and those opportunities would come back, and they loved the INDYCAR product. They loved working with Andretti Autosport. They'd been looking for kind of a spokesperson.
There was a lot of boxes to check to be more involved in the Indianapolis community specifically because they do have a big office there.
So it was a combination of a lot of things, but I think the overwhelming one is the fact that even with everything that 2020 was and what that took away from all the partners in the series, they still wanted to come back because the foundation, the product of INDYCAR, is still very valuable to them in a lot of different ways.
Yeah, it's a real testament to the series and then of course everybody on my personal team and then the team itself and Andretti Autosport and then Genesis people all working together to put the deal together and come to the right terms, and here we are going racing.
Q. Just curious, do drivers look at maybe stats differently now? You guys keep talking about how deep the field is. Does a podium now feel like a win? Does a top 5 feel like a podium? Does that change mindsets from a driver's point of view?
JAMES HINCHCLIFFE: I think to a certain extent, yeah. A win is always going to be a win. It's only ever going to be good enough, a win. But yeah, I think being on the podium is going to be a greater reward and a better feeling than it probably was five years ago.
Top 5s, (indiscernible), these are going to be very difficult to do week in and week out with the series as competitive as it is.
Like I said, you'll only ever truly be happy if you won the race. But at the same time I think results and the sort of like fourth to seventh range are going to be looked at as this is a good points days.
Q. A lot of these drivers have talked about the last couple days their race craft has changed a lot over the years. Has yours changed a lot over the years, the Aeroscreen, when you came back last year change anything from where it was in 2019? Curious if anything has changed for yourself.
JAMES HINCHCLIFFE: Yeah, I don't think the Aeroscreen affected me at least that much in terms of race craft, whatever. But yeah, as the years have gone on and the cars progress and develop a certain way, and then like we've talked about the talent pool in the series is getting deeper and deeper, you do have to make some adjustments because things are more challenging, areas you need to focus on more, because you have to maximize every single area of your job as a team, as a unit, to be victorious on a Sunday.
Yeah, you've had to put in a little extra effort as the series gets more and more competitive, and that's awesome. I love that.
Q. What goes through your mind as you're racing in your car out on the track? Are you thinking about fuel mileage, tire wear, or does your crew take care of all that for you?
JAMES HINCHCLIFFE: You know what, there's a lot that goes through your mind when you're driving your car on the track. You are thinking about all those things. You're thinking about fuel. You're thinking about tires. But you do have the crew that are giving you a lot of that information, as well, and so you can try to focus as much as you can on just winning, on just going faster than the other guys, on trying to pass as many people as you can, hitting every apex, every braking point. There's a lot that you've got to think about just to drive that car fast.
It is nice to let the engineers think about all the numbers and stuff and you can just focus on driving the car.
THE MODERATOR: Hinch, thank you for your time and for being early. Good luck to you this season.
JAMES HINCHCLIFFE: Thank you, everybody. Take care.
Pato O'Ward Interview
HE MODERATOR: Pato, welcome. Thanks for joining us. Driver of the No. 5 Arrow McLaren SP Chevrolet. Had a great season last year.
Pato, you really established yourself last year as a star in this series. You were in contention right up there for the title. What are the expectations for 2021, and how is the preparation going for the season?
PATO O'WARD: Man, I think it's hard to put expectations, certain expectations down, but I think it's nothing hidden. We want to win races. We want to win races. We want to be consistently fighting for podiums, and we want to be there. We want to be contenders every single race weekend.
I think in doing so, that'll put us in a position at the end of the year to fight for the championship. That is the goal. I want to get to Long Beach having a possibility to win the championship. That's why we do this, man. We do this to win races, win championships. The team has been working really, really hard to just make everything that we had last year better.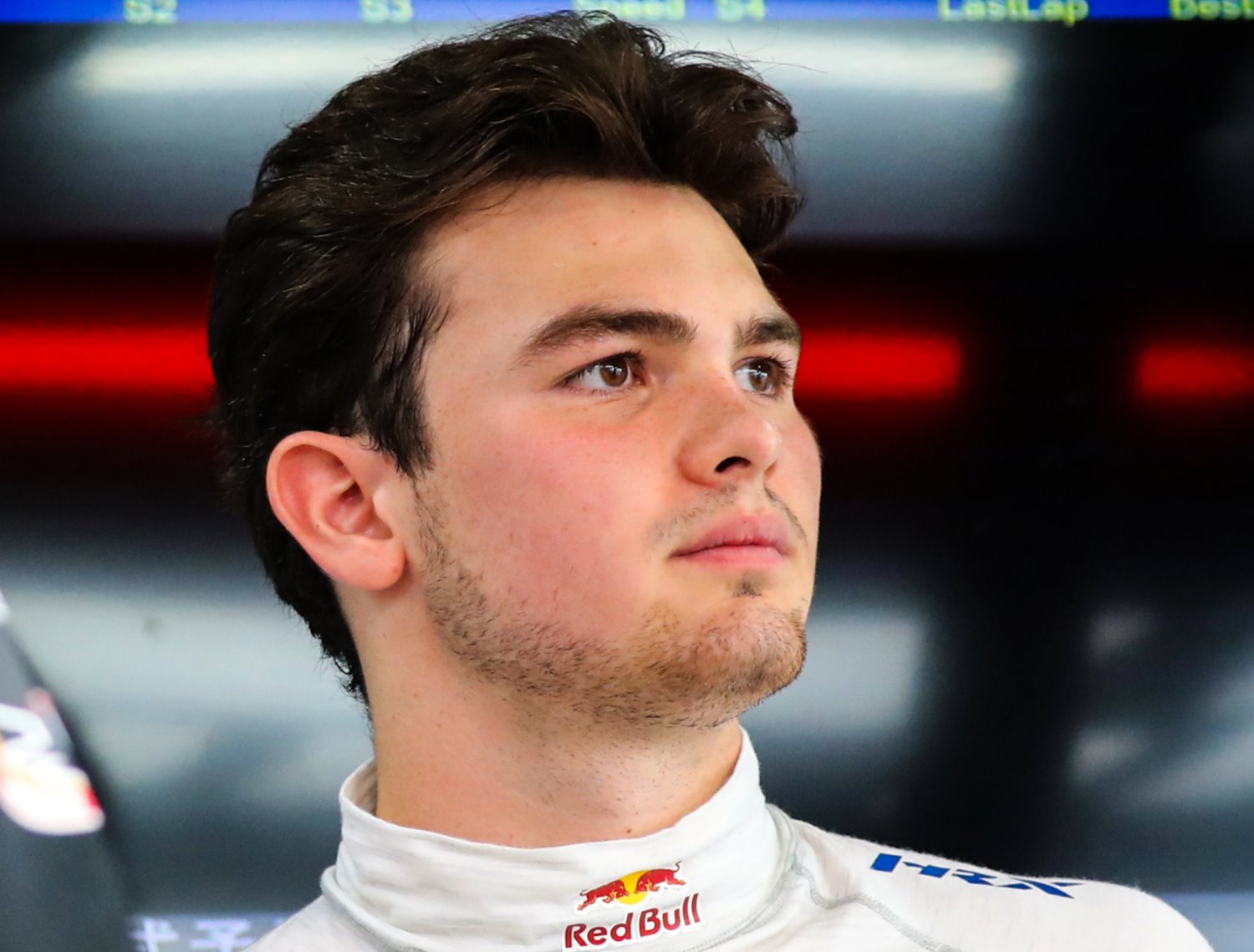 Me as a driver, I'm just trying to do everything I can to be better physically, mentally, preparation-wise, honestly anything I can do that will make my life and the team's life easier at the race weekend, I'm all for it.
Q. You look at a lot of the guys who you're battling on track, and maybe for the championship, and there's a lot of — Will Power, Scott Dixon, Ryan Hunter-Reay, Taku, Seb Bourdais, these guys are in their 40s and have been racing in INDYCAR for a decade or in some cases two decades. How do guys like you and Colton accelerate the wisdom curve or the learning curve to try and keep up with these guys?
PATO O'WARD: I mean, I can't talk on behalf of Colton because I'm not him, but from just being teammates with him and just knowing myself, we like to win. We do this to be competitive. We don't do this to be fifth and tenth and 15th. No, we want to do this and actually win races, be on the podium, be contenders.
The reason why race teams and race drivers do this is because that high and that feeling that you get when you win is unlike anything else I have ever experienced. There's a lot more lows than highs in racing usually, but you keep going because of those highs, of just that feeling of winning.
Me as a person, I like to win. I'm very competitive in everything that I do. I ask a lot from myself, that being, you've got to be competitive, man. If I'm not in contention or if I'm not on the pace, I won't be happy. That's just something that's how I naturally am. That's how the team is, as well. We all want to win.
What's nice is that every single member of the team has their job, but everyone is pushing and rowing towards the same goal, and that is winning races or challenging for championships.
Q. I wanted to ask, obviously I don't think anyone could help but just layer praise on you for how your campaign went last year. We would suggest there's not a whole lot you need to do better. But I would assume you've identified places where you can improve. Can you give us some idea where those areas are?
PATO O'WARD: Man, I rewatched every race where we were in contention, both Iowa races, both Gateway races, Road America. Just from things that I learned last year, you qualify up front, you make your life so much easier.
Another thing is that pit stops are huge in INDYCAR racing. I lost a lot of my race wins because we didn't execute in the pits, and that's huge. I feel like our pace was very, very strong. I think we were very strong in many places that we went to all year.
But where we need to push this year, and we may need to make sure if we have a mistake it has to be minimized, is in the pits, and me as a driver just do my job. I know that if we can accomplish that, we will get race wins because if the pace is there, just like last year but maybe even a little bit better, qualifying further up front should make it easier on us, every single pit stop, execute, execute, execute. I think that's what's going to make us be in contention by the end of the year.
Last year getting to St. Pete, I think second was the best we could have done. But we want to get to Long Beach knowing that there is a possibility of being able to win the championship. That is the goal.
We set a bar very high last year. I agree. I looked back and I said, That's a mega year. My first full year in INDYCAR and I even exceeded my expectations. But that put a very high bar, and now we want to make that better.
Is it going to be easy? No, it's going to be ridiculously hard. But I think if we just take everything step by step and everyone does their job, minimize mistakes, we should be in the fight in the end.
Q. There's an old saying that in order to be the best you've got to beat the best. At a time when from top to bottom the series is probably as great as it's ever been in history, to be this competitive against this type of competition, how good does that make you feel?
PATO O'WARD: Man, obviously it makes you feel good, but something that I feel like we naturally just do is that we always want more. Last year going into the season we didn't really have any expectations, we just wanted to try and do our best, and we set the bar really high.
Now that is the low point of what we want to accomplish this season. I mean, we want to do that or better, and we always strive for more.
I feel like last year we left a lot of unfinished business. We were close to winning four races, and we didn't get it done. We didn't get it done. There were tough pills to swallow, and I felt like that left everyone in the team so hungry. I can see it from the off-season, just how much work has been put into the development of trying to make the cars go faster at the speedway and road courses.
Me as a driver, I truly don't think I've ever been fitter, more ready to try and win the thing. I have lots of faith in the team. I have lots of faith in what we can accomplish as a group. It's going to be ridiculously hard, but it is possible.
I have lots of faith that we can make some great stuff happen this year.
Q. How much do you believe this is your time?
PATO O'WARD: Man, I go into every year thinking that this is the time to do it. You have to — I mean, at least this is how I approach it. You have to approach every single weekend, whether you're racing with Scott Dixon or Lewis Hamilton, you have to get there every race weekend and you have to believe as a group, not as a driver but as a group, that you can beat them. You have to believe that you can beat the best. If not, you're always going to be a step behind, and you don't want to be a step behind. You want to compete against them.
I think this year we just have to take everything step by step and not get ahead of ourselves. But I think if we follow our mentality of what we did last year, be consistent and just all the results, just one-up them, every single place, that should put us in very good position.
Q. With the goals that you and your team have set up for the season, does the fact that there are lots of good Mexican drivers this year, does that add some pressure or is it just extra motivation to get the results?
PATO O'WARD: Man, I get that question so many times, like, Hey, do you feel the pressure? Man, pressure is whenever you go into a race weekend and you have no idea what's going to happen with the rest of your career. That's pressure.
I feel so fortunate to be in a position and so grateful for the opportunity that Sam, Rick, Zach gave me starting last year. As a driver, I feel honestly the least pressure I've ever felt in my whole life because you know what you're going to do. You have something to look forward to. You know that what you're doing is to improve on whether it is INDYCAR or whatever it may be, but there is something to look forward to.
It's really hard whenever there isn't much to look forward to and you're just in the waiting room seeing what's going to happen. To me that is pressure. This to me is just, man, enjoy and love what you do.
I love what I do. I wouldn't change it for anything in the world. I love my team. I love where I'm at. Great group of people. Lots of very, very smart people. I have so much faith that we can get some really good stuff done this year.
I don't think pressure is the right way to say it, but I just think there is expectation and there is the will and the determination to get things done.
Q. How was working with Juan Montoya earlier this week in the Laguna test?
PATO O'WARD: Mega, man. This guy is a legend. I had so much fun with him.
I think Juan, Felix and I, I feel like all three of us make a really good team because you've got Juan Montoya, 45, got all the experience in the world. Then you've got Felix turning 30 this year, driven so many different series, so many different cars. Then you've got the young one, me. I just feel like we all make a good combo.
I think we're all willing to work together to create a very strong package wherever it may be, and I think that's going to be so valuable, especially at the 500. Montoya has won the thing twice, so he knows what it takes to have a winning car there, so I want to learn as much as I can from him.
Q. The continuous piece of the team in terms of the drivers for the season, how much do you feel like the team can step forward with the kind of unique format that you have with the kind of people back at McLaren's place in the UK and obviously none of the other INDYCAR teams kind of working in the same way? How much benefit do you see that being this season with having a year of that under the team's belt and kind of learning where all these pieces fit?
PATO O'WARD: Yeah, man, thanks for the question. I think — good question. I think the best way I can explain it is that last year was such an odd year, not just for motorsports but just in life in general. You had to be very flexible with schedules.
Last year was actually the first year, especially McLaren, had an insight of what INDYCAR is like and where you can gain or lose a lot of time. I think that's where I hope this year we see some big improvements, because to be completely honest with you guys, last year we raced with 2019 cars. There was nothing different. It was identical to what the team had learned in 2019.
I think having a year under our belts and the engineers knowing what I like and how I go about things, I think that just helps everyone work better and more efficient. I have lots of faith that all those small guys behind the computer doing all the analysis and the developments of either it can be a road course, street course, superspeedway for drag, aero, whatever it may be, I feel like in this off-season they had a direction and they had more of a clear picture of where they had to work, to work at or see where there was massive improvements to be made.
Hopefully this year we're going to see it, man. I don't know what to say because I don't see all the stuff that goes behind the scenes. But I know there has been a lot of just hard work, hard work and trying to find anything that they can to make the cars go better, make my life easier, and then it's my turn to return it in results this year.
Q. You've kind of talked about personally trying to get in a better position to win races, but are there any certain tracks you feel like you could improve on?
PATO O'WARD: I think I'm still a long ways to learn in superspeedways because it's new to me. You just don't learn it from one night to another or from one race to the other. So I think that's where I can see myself improving. I want to improve, and just I want to be better in just knowing what to expect a little bit more.
Heading into one of those races, for example the 500 for Iowa, it was like driving into a black hole. It's just like, let's see what this has for us. I think that is somewhere where I think I can improve on, and I will be working hard to try and learn as much as I can.
I think it's just a learning process. You don't learn it all in one year or two years. It can take 10 years. But I just think the more you can learn, the faster, the better you're going to be off in your career.
Man, in certain other tracks, for starters, Mid-Ohio, don't crash in practice. Man, I think we had the pace in many places, we just didn't either take advantage of the qualifying or there was an issue with the car and we couldn't really extract everything that we could have. I think those little details of just making sure everything is good and ready to go is going to pay off in the end.
Man, starting up front, if you're starting within the first two or three lanes compared to if you're starting like 12th, 14th, man, the difference that it makes for how the car feels, strategy, fuel saving, your windows just open up so much more when you're up front.
It's crucial. It's crucial. Qualifying is really important to have a good race day.
Q. You mentioned 2019 cars you guys were using last year. Will these be 2021 brand-new cars you guys are going to use this year?
PATO O'WARD: No, the same ones that we used last year. We're just going to start improving on what we want to improve on in certain circuits. It can be entry, exit, depends on the track.
I just think the issue that we run into now is that testing was so limited that it doesn't really give you a lot of time to test different items, and you can't fully rely on simulators because they're just — frankly, it's just not the real car.
There is some sort of like risk versus reward when you go into a completely different philosophy when you arrive to a weekend. It can either be a hit or it can be terrible. That's where having two or three cars comes into play, where one of them can try it. If it works, great. If it doesn't, you just go back to what the other two cars have and the other guys can give you kind of like a reference idea of where the car is at.
I think just in that sense it's difficult to see where all the improvements have to be made. You just have to wait until you get there and you test it all out, feel it out.
THE MODERATOR: Pato, we appreciate your time. Best of luck to you this season. Enjoy the rest of Content Day.