IndyCar Driver Interviews: Dixon, Rossi & Harvey
Participants
Scott Dixon, Chip Ganassi Racing
Alexander Rossi, Andretti Autosport
Jack Harvey, Meyer Shank Racing
Scott Dixon Interview
THE MODERATOR: Scott Dixon, driver of the No. 9 PNC Bank Chip Ganassi Racing Honda, defending champ, six-time champ.
I heard through the vine this morning that you were asked to bring your six rings to media day and you had trouble finding them. Is that true?
SCOTT DIXON: A little bit. You know, when you think you know where things are but not totally specifically, I guess. So yeah, I kind of had a good rough idea where they were. I think the last time we did a championship ring thing was maybe Austin, but that was actually two championships ago. I think it was like '15 or '16 so I knew where those four were but I didn't know where the current two new ones from '18 and '20 were.
THE MODERATOR: So you don't wear them around the house and go, two for the thumbs?
SCOTT DIXON: No. I might start, though. They felt pretty good on today. I wouldn't be able to get the gloves on with them.
THE MODERATOR: Coming into the season, defending champ, led from wire to wire. Obviously we know what the goals are, to go for seven. How are things looking? How are you feeling, your expectations going into the season after testing and with some new faces on the team this year?
SCOTT DIXON: Yeah, I guess last year was definitely I think a strange year for obvious reasons. I think for us, we were extremely lucky as a team in the NTT INDYCAR Series and obviously with Roger and the whole transition to make the season possible.
I think I speak for all the drivers and the teams that we're very privileged to be able to continue on with almost a 100 percent season and put on some typical INDYCAR fantastic racing.
It was challenging in many ways from the protocols to the travel to how the weekends were and compressed weekends. We've seen from many different formulas that may apply to some of the races we go to this year, a lot of two-day events, so that is going to change the dynamic a little bit, I think, especially for the rookies this year and people coming in.
Q. I wanted to ask you, obviously a lot of discussion today about Romain and Jimmie and Scott McLaughlin and all these new names coming in and the why behind that. And what some drivers have said is they feel like INDYCAR is a purer form of motorsports, it's considered a drivers' series. I've heard you say that before about INDYCAR. Would you agree that that's a reason that so many guys are coming from around the world to this series, and how would you define like purity of motorsport in INDYCAR?
SCOTT DIXON: Yeah, I think Jimmie's story is definitely different from Romain and McLaughlin. I think they've done very different things.
The craziest situation is obviously Jimmie. The task that he's taking on is probably, I think, the toughest transition from INDYCAR to formula in our sport. Huge respect for what he's doing. But you can see with looking at him closely, his work ethic and all that kind of stuff, he's giving it 110 percent, which is quite exceptional.
With the other two, I think McLaughlin, what did he win, three championships in Supercars? He's married to an American. I think he's always wanted to race in America. Transition with Penske I think was something that they spoke about for a little bit to see if there was going to be options. I think a lot of people thought that was going to be more of a NASCAR kind of situation.
It's fantastic to have him over here. It's pretty cool to have another Kiwi on the grid and expecting and hoping for big things for him this year and for many years to come.
I think Grosjean, I actually had dinner with him last night with Marcus Ericsson and Felix, too, and it's the same that I've seen with the IMSA side. It'll be fun to be in something with similar equipment and be able to race for wins is the huge thing.
I think in general it's the competition, but it's the NTT INDYCAR Series, when you watch our races, they're so intense. There's so many different outcomes, so many different possibilities.
I think for a driver it's just being able to have pretty much the same equipment as everybody on the grid and having the possibility of winning the race that is pulling people in.
Plus all the other things of the cool tracks we go to, the different disciplines, short ovals, superspeedways. There's just so many appealing things about our series that I think you're seeing a lot of people trying to make the switch.
Q. Yesterday Jimmie was talking about how much he's been leaning on you and Dario in testing and in data. Do you have any favorite stories of working with Jimmie yet? How do you think you're helping him so far?
SCOTT DIXON: No, not so many crazy funny stories yet. I think you've got to remember, too, like we've only done three — I think we've done three test days together, maybe two.
The biggest thing for him is just seeing the amount of information that he's getting at once. It's pretty overwhelming. Even for me it would be overwhelming and I'm kind of in that ecosystem. Even with him and I at some of the lunches, I'm like, Just focus on these two corners. Don't try and get the whole lap together. This is where you're missing the most, just try and simplify.
Once you start looking at the video and the data that we have, it can be pretty overwhelming, especially where he's coming from to not have any of that stuff to really access or look at.
Yeah, he definitely blows up your phone. There's a lot of text messages going back and forth, and he's not afraid to ask any question, which is good. He's been a good friend for many years, but to be able to work with him in the same environment has been really cool. He's a great person, as we all know, great family man, but definitely he's one of the greatest of all time in that discipline and got some crazy ambition, I think. To take on this task is pretty insane.
Q. He said that he's not sure if he can get 100 percent acclimated this year or maybe even next year. He said he's 60 percent of the way there. What do you make of that?
SCOTT DIXON: Yeah, like it's a long process. I think with how competitive our field is, I think it's probably a second covers most of our races from the start to the finish, and even when you get to that middle pack you're maybe talking three or four-tenths.
The easiest way to put it is that he's been doing one sport for 20, 25 years. He kind of basically has to start, try and unlearn all that stuff and then learn a totally new process. These cars have become very tricky in different conditions. The tires are quite tricky to know ways around them. Then you do all your practice on the primary tire and then, okay, here's qualifying, you get a red tire.
There are races now that we do get the red tire for one run basically, or two if you want to use them a little bit more. There's a lot to take in. Most of the tracks he's not even going to drive around, especially the street courses, until we get there for the first time.
There's a lot of prep that you can try and do, but honestly it doesn't transfer in the real world when you get to that circuit. I've done thousands of laps on a sim for Long Beach, but when you get there it's a totally different situation.
I don't know, I think it's track time is the toughest thing in any category these days. In Europe they still have a lot of testing and things like that, but in America in any of these formulas now, you don't really get to test in too many categories.
Q. You show up in Indy Lights in '99, which was really part of CART, and then you come to CART in '01, win a race, and then you come to the current series in '03. Here you are a six-time champion. Can you recall any other time in your career where from top to bottom of the grid it's this stacked with talent?
SCOTT DIXON: Yeah, I think that talent is across not just drivers but teams, as well. I think that's what's really changed from the CART days, whether it's the manufacturer of the chassis was slightly better for a period of races and updates were coming quickly to three of the four engine manufacturers. There was always kind of a prime combination that would kind of dominate a season, as such. Then even in the earlier days of INDYCAR you had that with engine manufacturers and things like that.
I think with the current formula, the equality between the small team and big team, there is no small team anymore the way the rules play. There's not much that a big team can out-spend anybody on. It's just not that factor. So it really comes down to now the people, the people that you get to work with in the process of what you do, and then sometimes a bit of luck.
Yeah, I'd say the competition, I've never seen it so strong. I think when you look at it from a driver standpoint to a team standpoint and the options that you have, it's pretty packed, man.
Q. I know we've asked the Team Penske drivers their opinion on this, but I'll take a different run at it with you: What did you think of the end of the Daytona 500 and what would have happened if say you and Dario on the last lap had taken each other out when you were teammates?
SCOTT DIXON: I think we tried a couple of times but it never happened, luckily.
I don't know. You're racing, right, and you're racing for the win. Especially I think when you look at Daytona 500 or really any race, the chance of winning a race these days is really tough. You know, a win is a win, man. You've got to go for it and sometimes you have to step on the people you don't want to, unfortunately.
I think in my career I've been pretty lucky to not have to have or make decisions like that, at least not in racing.
Q. What was your reaction when you saw it happen right in front of your eyes?
SCOTT DIXON: Which one are we talking about here?
Q. Last lap Daytona 500 where the Penske guys wrecked each other.
SCOTT DIXON: I don't know, I feel like Cup is different. I feel like they kind of just — they're single teams. They run under the same umbrella but they don't work tightly together maybe. Maybe I don't fully understand it from that aspect.
But I think that race, too, it's a very different kind of race. In our situation you couldn't do things like that and have the hopes of getting victory for yourself. It just wouldn't be possible.
I feel like their style of racing, especially for that race, it's kind of what you've got to do. So I think it's very different from what we do.
Q. You talked already a little bit about just how deep this field is, but particularly with the young drivers that we have and what we've seen out of them so far, do you feel like the strength of the youth in INDYCAR is as strong as it's ever been since you've been in the series?
SCOTT DIXON: Yeah, I think it's always been strong. The influx has always been very good. We definitely see some key drivers making some pretty big shifts in the last few years.
I think the rookie content of the last couple of years and this year is strong, as well. I think that influx has always been pretty good.
The current formula doesn't probably — it's not very kind for rookies or people coming in, which is definitely a bit of a bummer, and that's even for me being a veteran of the sport. I think it would be nice to see more on-track participation and more testing and things like that.
I think it's what the sport is about. It's not just turning up and racing. But yeah, I think it's always — INDYCAR has always been a very desirable career choice for young guys. But you're seeing people switching from a totally different series and winning, so to come here and have that desire.
I think it's as strong as ever. And the talent that you're getting is maybe the best that we've seen in the last 10 years or so.
Q. We've talked about the new drivers that are coming into the series and the talent that they bring and the excitement that they bring. Beyond that with the big things that INDYCAR is facing right now off the track, you have a TV contract that they're hoping to secure, potentially a third engine manufacturer. Both would be pretty major for the series going forward. I know you guys are so hyper-focused on preparing for on-track activities when you guys are in the off-season, but as you come into 2021 do you have any sense on how important this season as a whole is for the future of the series?
SCOTT DIXON: I think every year is extremely important. I think this season is totally different coming off the back of a pandemic. I think it's changed a lot of things that we do for all of us, how we do the process, some good, some bad, some that will stick around and I think some that everyone is pretty happy to try and reverse them.
I think for the strength of the sport, it's in a good position. If you're negotiating right now I think the content and what NTT INDYCAR Series as a whole I think is pretty special. You see that from things that even the drivers that are switching (indiscernible) and even sponsors that are coming into the sport.
I think also that coupled with Roger not only knowing people but also probably having a little bit of leverage in some instances I think is a very good position for a lot of people to be in.
For me it's a good place for the series to be in, for it to grow and significantly grow, as I think it deserves.
Q. Seven seems to be the lucky number recently: Tom Brady, seven Super Bowls, Lewis Hamilton, seven F1 championships. You have six INDYCAR championships. Your thoughts on ever equaling Foyt for seven, being placed in this No. 7 club?
SCOTT DIXON: Yeah, it would be amazing. Seven sounds a lot better than six, so why not? I've never been able to repeat, so that's goal number one, is to go back-to-back.
It's always tough. I think even to win the last two out of three has been pretty exceptional for our team, and it's been fantastic for PNC and welcoming them to the sport and onboard the 9.
I don't know, you've got to take it step by step. It's easy to come in and say, Yeah, we're going to repeat, we want to repeat, we want to win a seventh championship. But trying to secure that is something totally different.
To me it would mean everything to me to be able to do that. I think even to get the sixth was — in the current landscape is extremely tough and very difficult to do. Very proud of that. The obvious goal is to add to that. That will be what we're trying to do.
Q. You're not showing any signs of slowing down at 40 years old. You're still just as quick as ever. How long do you think you can kind of keep doing this?
SCOTT DIXON: You know, I don't think you can ever really put a time scale on it or an age or anything like that. I think everybody is pretty unique and pretty different.
If anything, I think we've seen the longevity, not just in our sport but across sports in general. There's so many different ways, whether it's the mental game or training or anything like that.
The thing I love about the INDYCAR Series is that it's not really a constant — well, it is a constant. It's constantly changing, whether it's the track venues to the style of the car or updates like the aeroscreen for safety and things like that that do change the challenge of what we have at hand for a driver or for the engineering group, as well.
I don't know, I think it probably comes down to when you're not enjoying it. I love the sport more than anything at the moment. I feel very lucky, I feel very privileged to be able to do what I do and especially with the group of people that I get to work with. Probably the most inspiring part of it is when you walk through the doors at Chip Ganassi Racing, the competition level or the competitiveness that you feel in that environment, it's pretty intense. I think that's definitely one that drives me.
And then you look at the competitiveness of the field is insane. The will of wanting to try and win and then keep that winning situation, it tugs at you pretty hard. I don't know. I guess the short answer is I have no idea.
Q. Would you ever do the swap like Jimmie has done? Maybe go to NASCAR when you're kind of through with INDYCAR?
SCOTT DIXON: Probably not. I think I would go down the sports car road before I would go to Cup. I would still love to try it, NASCAR. I've tried a few times with Chip and kind of booked it and then it didn't and then he said I would have to pay for it if I crashed it. So then, that's kind of where it's been left.
The transition I think is just so tough these days, and with no track testing in both formulas, it's almost impossible. That's how intense I think Jimmie's season is going to be, is just the short amount of time just trying to get up to speed is going to be pretty brutal.
He's the man for doing it.
Q. Obviously from the outside, last year's championship looked pretty dang impressive, but you did identify one or two issues like cooking a tire during qualifying at Mid-Ohio I think it was, and then there are other times you said you found it really tough to follow. You were still fast but the car wasn't a pleasure to drive let's say. Have you rectified those issues to the best of your knowledge from what you've gleaned during testing?
SCOTT DIXON: Yeah, I think we've found some better understanding of maybe the process of — it was kind of weird, I think '19 we maybe had the best average of the field for qualifying position, and then '20 was a pretty rough year, especially for road course I think for our team as a whole. Street course was okay, ovals were pretty good, with the exception I think of Iowa where we had a problem.
We have some ideas. I think the problem that we've faced I think in recent years is when you do this testing, especially in winter months, the tracks are very cold and the conditions are extremely different to what you get to. And what at least we've found is that the tires are quite sensitive even just to ambient conditions or UV on the track.
You think you have a process, but we probably won't understand it until we get into a few races and see if we can rectify it. Personally I think there's definitely some things I needed to change and apply differently, which I'm pretty cognizant of that and have tried to apply that I think to some of our testing thus far, even though we've only had two or three days.
It'll be a season-long process, I think, trying to get to that point and knowing if we can fix it.
Q. Those things that you've done, I realize you can't give too much away here, but at the end of the day are they a change in driving style or the way you warm your tires up on an out-lap?
SCOTT DIXON: I think it's a bit of both to be honest. The preparation that we do as a team setup-wise, I think, and definitely some driving style things that I think I need to adjust. With the teammates it's been really interesting. Like a lot of those things take a lot of time to try and analyze. You're doing a lot of data mining to make sure you can find specific things and then you've got to test whether those actually really apply. And the addition of Alex and his driving style has been quite different, so even that at some low grip circuits has been really interesting to kind of focus on what works and what's different, whether it's a bit of what Marcus and I do or what he does. Having teammates is always key to try and understand and try and dig deep into how you can change and better yourself for sure.
THE MODERATOR: Scott, we wish you the best of luck and we'll see you in Barber.
Alexander Rossi Interview
THE MODERATOR: Alexander Rossi is here, driver of the No. 27 NAPA Auto Parts Auto Nation Honda fielded by Andretti Autosport. Alex, welcome. Thanks for joining us. How are things looking for you for 2021 based on not only your expectations but also preseason testing so far?
ALEXANDER ROSSI: Yeah, I mean, testing has been good. I think that the last kind of 20 percent of last year, things had turned a corner and we had identified a lot of issues and had a lot of tough conversations and made some changes, so I think we went into the off-season with quite a bit of optimism, and we've continued that progression all the way through the winter.
The team is in a really strong place right now, so I'm excited to get down to Barber. The tests that we have had have gone smoothly, and we've done a lot of — we've accomplished a lot of what we've been trying to do. So we've got a couple more times in the car before Barber, but yeah, I feel good right now. I'll let you know in about a month.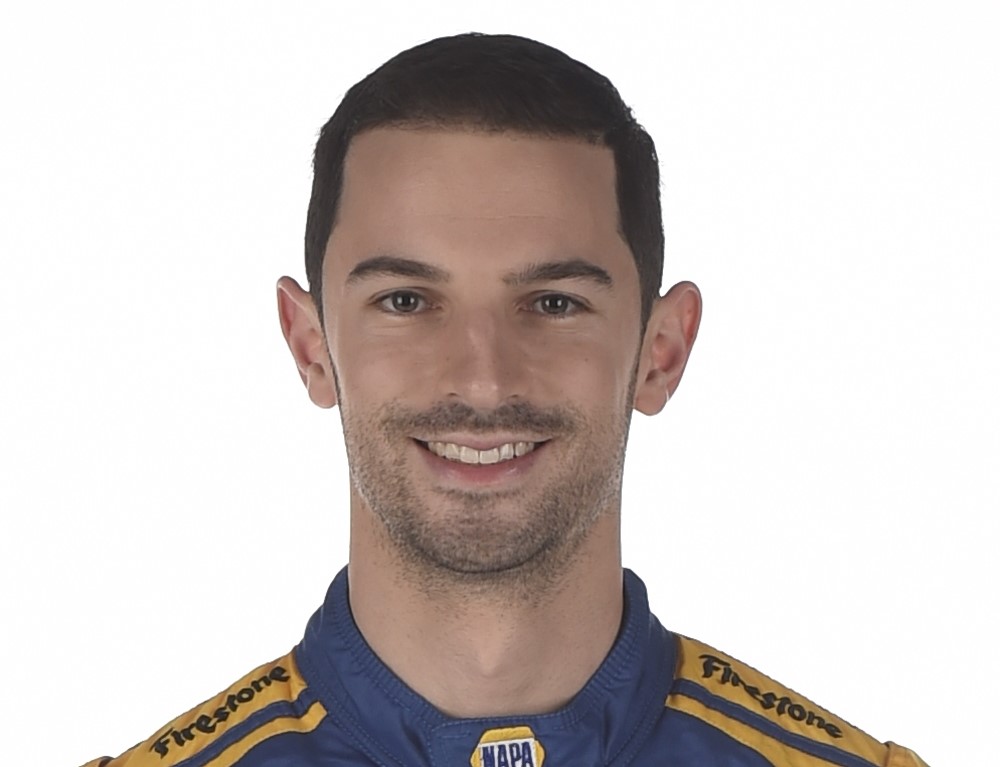 Q. Can you enlighten us at all on some of those tough conversations, what they included or what they addressed?
ALEXANDER ROSSI: No, I just think we sucked globally. Like there wasn't anything we were doing right, whether it was qualifying performance, whether it was race performance, pit stops, my driving. None of it was good.
I think Indianapolis was quite an eye opener for everyone in terms of how fast all the Andretti Autosport cars, and to come away with really nothing was not good. It wasn't a good Monday.
We just all were honest with each other, and we all kind of discussed things that were good and things that were not good, and we took 2020 as an opportunity to learn from our mistakes. I think there's an advantage and so many positives we can take out of it, and like I said, I think the end of the year went really well for us for the most part, minus St. Pete, which is on me.
There you go. I'm not going to get into the details of it because it's not necessary, but I think we're operating at a really high level right now, and I'm excited to get on track in Barber.
Q. Were any changes made to your team specifically?
ALEXANDER ROSSI: Nope. Same team.
Q. The Rolex victory, I'm wondering what sort of — now you're a Rolex winner, you're an Indy 500 winner. What sort of momentum you might have.
ALEXANDER ROSSI: I don't know. I mean, obviously it's nice to start the season out with a win. I think that I'm driving well right now. I think everything is kind of coming naturally at this point.
Yeah, we've just got to keep it up. It's one thing to have an event go well and whatever, but like to win this championship, you've got to be pretty much perfect for nine months. We're starting that journey now, and I can't wait. I'm ready. I'm more motivated than you can believe, and I'm really excited. I have a lot of points to prove, I think.
Q. Is championship the next line item on your list?
ALEXANDER ROSSI: Oh, yeah. Like — yeah. There's a lot of adjectives that I could use to describe how —
Q. Give them to me. Go ahead.
ALEXANDER ROSSI: Nope. There's a lot of words that I probably should not say. I'm ready to redeem myself I think is the big one. Last year just sucked. It sucked on track, it sucked off track. It was a terrible year for everyone except for Scott and Takuma, so good for them.
Ultimately I'm just thrilled that we have the opportunity to get back to racing, that the calendar is what it is, that the continuity on the 27 team is what it is. I think everyone is pushing really, really hard to make sure that there's no repeats of last year, and we'll just let the on track do the rest of the talking.
Q. A year ago I think you had told us that you had expressed some concern as a team about overextending when Andretti went to five cars. I'm wondering now a year later do you feel like that had some impact on last season? Do you feel like the team is better positioned now that you're back to four full-time cars?
ALEXANDER ROSSI: I don't think that — did it help anything last year? Maybe not. I think the biggest thing that hurt us at the beginning of last year was really the reduced track time going into the actual qualifying/races. I think if you look back at 2018-2019, we were never great on Fridays, and we would kind of do a lot of work Friday night and come back Saturday for final practice and be there and qualify up front and the rest was kind of history.
When you have that many cars and it's such a condensed one-hour practice with a two-hour break, into qualifying, you can't use the advantage of all those cars. Like it's not possible. You don't have enough people and enough time to go through that amount of information and make educated decisions. I think once we got our kind of off-line correlation and our deltas right with the aeroscreen and the effect that it had on the car, I think once we kind of got that in line with the on-track reality — the other thing is when COVID happens, all the wind tunnel, the shaker rig, the simulator time, it all disappeared.
We didn't have any tools available to us to kind of figure out what our problems were, address them and solve them. We had to do it all on track. I think that's a lot of what you saw the first half, the first 70 percent, 60 percent of last year.
I think the one big thing that we wanted to accomplish in preseason testing this year was making sure that our offline simulation was correlating to the on-track stuff, and we did a lot of really cool things this winter. Honda and HPD have played a pretty big role in that, and we've progressed forward quite a lot.
Like I said, I think the team is operating at a level that they haven't before. I'm more motivated than ever, and yeah, I think it's all — everything is lining up as it should. We just have to go out and do it now.
Q. When you talk about sucking globally and putting the onus on yourself to improve on the driving side, aside from the obvious of wiping out in front at St. Pete, are there any areas where you feel like you are addressing improvement on your driving for 2021?
ALEXANDER ROSSI: All of it. It's never good enough. I think at the end of the day as much as we as a team struggled with the minimal practice time, I did, as well. Like I wasn't doing a good enough job getting up to speed quick enough, which was putting us on the back foot and having to take pretty big risks in qualifying. Sometimes it was okay, sometimes we qualified — quite honestly we qualified all right all throughout the beginning of the year. We were just never kind of in the top three, which is where you've got to be these days. It's where you've got to be to go out and win races.
Obviously we had three failures in a row, got taken out of a race before the green flag even dropped. There was a lot of things that happened out of our control, as well. But I think even without those things, it's not like we were really in the top two to five anyways at that point.
Yeah, like I said, it was a lot of self-reflection from all involved, and we've all made efforts to get better and get stronger.
Q. I wanted to ask about — two things, actually. How different a shape of season would you have had if the street courses hadn't gone? Is there one area that the team had got right and it was just misfortune that they all got scrubbed from the calendar with the exception of St. Pete?
ALEXANDER ROSSI: Yeah, at the end of the day one of our cars should have won St. Pete whether it was me or Colton or James and we all threw it away in one way or another. Yeah, street courses are Andretti Autosport's strength. I think that's pretty obvious, that and the Speedway.
I think we're close on road courses. Fortunately short ovals really aren't a huge factor anymore, so yay for that. Too bad, Josef, get over it. (Laughter.) I'm happy that the calendar is what it is. Hopefully it can stay that way. Obviously there's still some — we're a long ways away from some of them.
Ultimately, yeah, I think street courses followed by the superspeedways followed by road courses are Andretti Autosport's strong suits and we only had one of those last year which we did not capitalize on whatsoever.
Q. Colton has said that your driving style is very aggressive on steering inputs. Is that something that you think benefits you in terms of getting tires up to temperature quickly on out laps and that kind of thing, or do you think it's also sometimes hurt you in that it hasn't given you a second flier to get the job done in qualifying?
ALEXANDER ROSSI: No. I mean — no. I don't think it comes down to qualifying at all. If there's any disadvantage it can be a bit harder on rear tires. It's funny he says that because I'm usually better than him on certain tire combinations, so whatever. Him and I, we do drive completely different for sure. I'm more aggressive with the car.
But you've just got to tune for it. Him and I don't drive the same setup. Ryan and I are probably closer. Yeah, I mean, that's part of the challenge, right. It's part of why the relationship with the engineers is so important and you've got to have that trust and that communication flow that allows you to get what you need out of the car to suit your individual driving style.
Q. When you started snooping around here in 2015 and then came over in 2016, INDYCAR was kind of an interesting series, a place where international drivers such as yourself could make a career. What have you seen as being the big difference between when you showed up and what has made INDYCAR a destination series today?
ALEXANDER ROSSI: I think what you said is I started the trend. So you're welcome.
Q. Elaborate, please.
ALEXANDER ROSSI: No, I think it's the competition. It's the guys — you can watch the races and you can see how close it is, how hard it is to win, how awesome it is when you do win, the diversity of the tracks, the fact that there's — man, there's over 10 cars every weekend that can win the race. It's pretty awesome from a driving standpoint, and I think that that's attractive to a lot of guys.
Q. I was going to call I a trendsetter, but from the time you've been involved in the series, have you ever seen it from top to bottom this deep?
ALEXANDER ROSSI: I mean, yeah. I mean, I think we always say, oh, my God, it's the most competitive year ever. It's like, well, yeah, but so was last year, so was the year before. As long as Scott Dixon is here it's going to be pretty hard to win, right, at the end of the day, so it doesn't matter if there's one Scott Dixon or four Scott Dixons, you've got to beat Scott Dixon.
I think it's always competitive. But yeah, a lot of good guys. It's great to see it. I love the passion that Scotty has for this series. I've briefly spoken to Romain about it. He's already loving it. They all are having the same kind of first impressions that I had in the fact that it's a hell of a series and we're all very fortunate to be able to race here.
Q. I was curious, I don't know if you've talked to Marco a whole lot this off-season, but curious to know how you think his absence might affect the team. I know he'll be around for the 500 and that certainly will probably be very valuable, but do you have any indication of what you feel like he will get from stepping away or stepping back from the series a little bit and what you guys will miss from not having him around quite as much?
ALEXANDER ROSSI: I was actually with him in Florida two days, three days — I don't know, on Monday. We had lunch together. I think what he's looking for from this year is exactly what he's going to get. He's kind of refreshing himself. He's racing in different cars. He's doing a lot of different things that he's always wanted to do but couldn't because of conflicts or whatever.
I think me being able to kind of see it from his side of going and doing the DPi program, of going and racing V-8s in Australia and racing Baja and the Honda Ridgeline, those things bring just pure joy, and it doesn't necessarily come with the stress and pressures of your everyday job, which for him was INDYCAR.
I think it renews your excitement, your passion, your just level of desire for racing, so I think that's awesome for him.
In terms of his contribution to the team, like he's fantastic at Indianapolis. Obviously with what he did last year and putting on pole in the way that he did, he's still one of the best guys to go around the speedway. It's great that he's still going to be there for the month of May, that we're going to have him to lean on and to be able to work with him.
In terms of what we'll miss, I can't answer that yet. We haven't really done anything — even the first test of the year he was still there. I don't know that any of us can quite quantify what we'll be missing without him.
Jack Harvey Interview
THE MODERATOR: Jack Harvey, welcome to the hot seat. Jack is the driver of the No. 60 Auto Nation Sirius XM Meyer Shank Racing Honda. Jack, how are things looking for you so far this season heading into the season based on preseason testing and your expectations?
JACK HARVEY: So far, so good, mate. Honestly everybody at Meyer Shank Racing is doing really well. It's been a really exciting time for Michael and Jim and all of us involved over at MSR. New factory, got a new teammate this year which no doubt is going to come up, new co-owners, as well, in Liberty Media. It's just a fantastic time to be a part of this team, and I guess one of the things we're trying to move away from being is the little team that could. We just want to be the team that did.
Testing has gone really well, and me, Michael and Jim have all chatted about it and I think we all truly believe we are in a good position to have some good success this year. I don't know what that looks like. Obviously we're going to do our best. There's a few big races we want to win, one of them particularly at the end of May if we can. I think we just want to try and build on the success that we showed last year, didn't necessarily always get, but we qualified really well.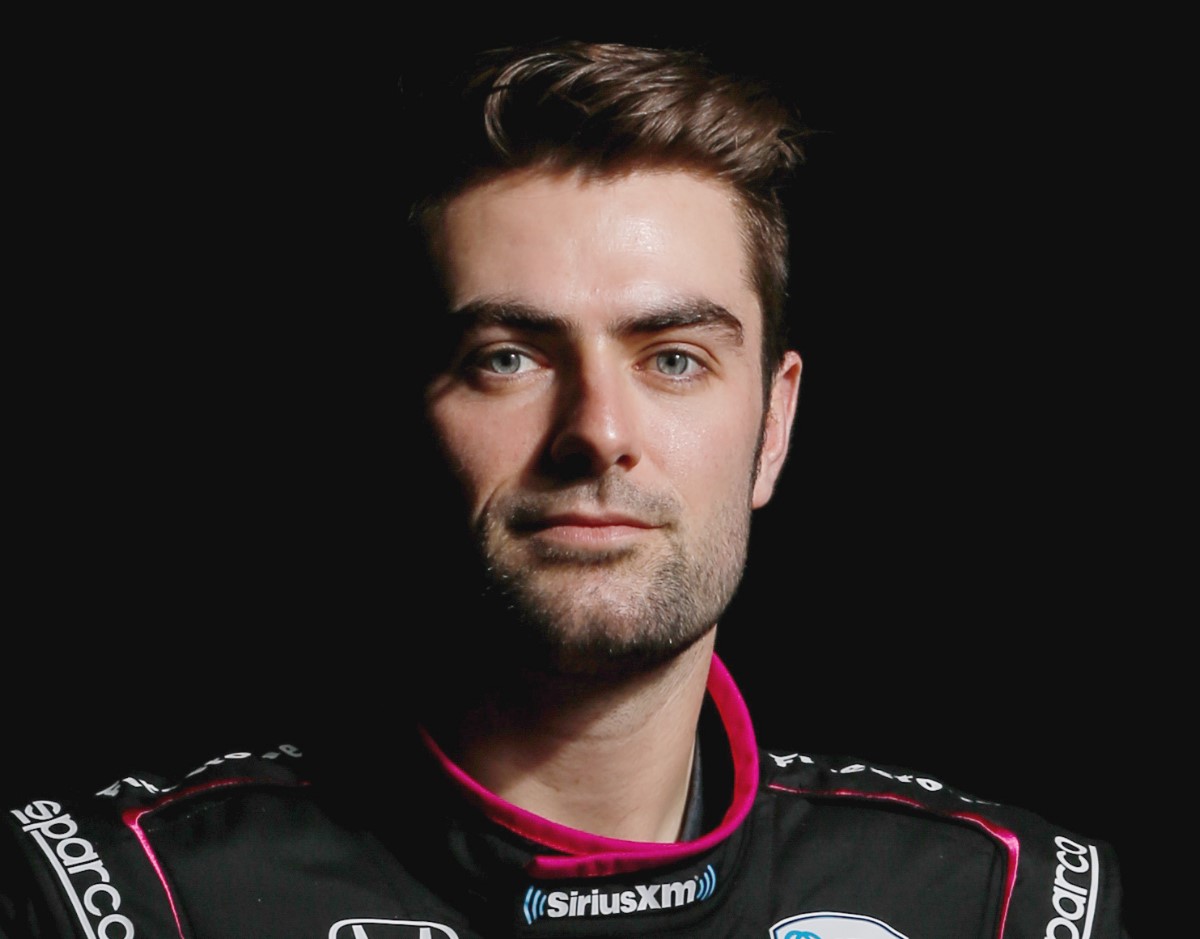 We identified a few things at the end of last season that we're hoping we have worked on that are going to pay dividends come the race, and we just want to keep building on the things that we've already put into place because I think it's a great team and we're doing some really fantastic things and we just want to keep it going.
Q. With Helio joining the team, how much confidence does that give you going forward? I know obviously he's only doing a partial season with you guys, but having a driver of his caliber and his experience in the team, particularly for the 500, how much confidence does that give you ahead of the season?
JACK HARVEY: It's massive, mate. How often do you get to be teammates with a guy who's won the Indy 500 three times? I got asked it earlier and the question was what are you most excited about, and I said the thing I'm most excited about is trying to ask him how did you win the Indy 500. What exactly little bits went your way, what didn't go your way on the years you didn't win it. I just want to be a sponge. I just want to learn as much as I can from him.
I think Helio is an incredibly nice guy. He's extremely genuine. He brings a positive and vibrant energy with him, and one of the reasons I think he's genuine is before I didn't know him I saw him on camera and I don't mind saying that I didn't know if that's how he really was or if he just turned it on, and that's how he is. He's just a really fun guy. He's incredibly kind, and he's an absolutely epic racing driver, and it's probably the thing I've most enjoyed about working with him so far is his enthusiasm and his passion still for racing.
I mean, what is he, mid-40s. He's had a career that most people would be extremely just satisfied with. I mean, I would be probably at his age. But seeing him test at Laguna before we got in a car is like a kid in a candy shop again, just that raw passion just for being back in the car and racing an INDYCAR is so great.
I think the way that Meyer Shank Racing has grown and is developing, the fact that people like Helio are so excited to come and be a part of the team makes you feel like everything is heading in a really great direction.
So huge amount of confidence. We all know how good he is at Indy. Obviously I'm just trying to learn as much as I can. Obviously we still want to try and compete the best we can with each other, but I feel lucky to be able to getting to know Helio now as Helio the person, Helio the racing driver and kind of everything in between, as well.
I think he was actually my first choice — when Michael told me they were looking to maybe expand, he was who I said I really looked for as a teammate and I'm really grateful they went that direction.
Q. In terms of the new investment with Liberty and kind of the new factory and stuff, in terms of your expectations for the season, does that kind of increase your expectations because there's a greater scope for kind of putting money into the team?
JACK HARVEY: I mean, kind of inevitably right. Everybody wants to have really great success. I thought last year we had a lot of really great things to like build on. I'm not going to say we had a ton of bad luck. I don't think we had too many things particularly fall our way, but I do believe across a season things ebb and flow and they probably balance out. What I'd like to see us do this year would be to really capitalize on the good stuff and really make sure we make it pay and limit the bad. I think if we do that, what we can achieve at the end of the year will be something really great.
It's really difficult to put on, hey, we have to finish top 3, top 5, top 10 because if you look at the depth in the INDYCAR field right now, it is strong. I mean, I can't think of a time — bearing in mind I think I say this every year, but I can't think of a time where the depth in the field has been as strong as it is from top to bottom. I think because of that, it's obviously going to be really difficult, but everybody at Meyer Shank Racing, myself included, believe we can really improve on last year and try and do something great. That's going to be the goal.
Does it change because of the investment? I mean, probably. But never in a way where any pressure is being applied in a negative way. I want to do well for the team in a year where we have got a new shop, and there's so many exciting things going, it seems like a good year to do something awesome on the track.
Q. I know a lot has been said about how close you were to having a really remarkable, even better season than you had last year, which we certainly saw in lots of ways with a lot of really good consistency. Do you feel like you guys in this off-season, whether it's through testing or other work that you guys have done, have you guys found what those small things were that could have really turned those races into being major, major moments for you and this team?
JACK HARVEY: Certainly I hope so. I would say between St. Pete finishing and us basically going to test at Sebring again this January we did a full debrief from every single weekend, so we went back, reviewed it, went through all practices, all qualifying, all races, the good, the bad, the ugly, and then after that tried to look at if there was a general theme or a trend. Turns out there was one or two, and then we just spent a lot of time and effort talking about why it happened, ways to try and prevent it.
And then the hardest thing is making sure that when we go to the track that we actually put in a solution to try to prevent it. At this point I'm really happy with the level of hard work and effort that went into trying to identify these solutions and try and put them in place to try and rectify them. Time will tell, clearly, you know, how good a job we did at that.
I think last year was — if you look at our whole INDYCAR career, I think it's been a really nice progression of the more races we got, the better performances have been. Clearly with more experience on my side, I've done a better job, I think the team have done a better job, so naturally we're excited for more opportunities to go out and compete.
I really love my team. I love everybody at Meyer Shank Racing. All the guys and girls that work there are giving it 110 percent, and it's a relentless sport, this. I think the drivers' schedule can be bad sometimes, but I can tell you that all the guys and girls in Columbus and everybody at Andretti technologies as well are working so hard to try and deliver us fantastic performances.
Yeah, honestly, it's just that time of year where we just want to get back on track and get going again and try and show everybody how hard we have been working.
Q. You mentioned earlier about wanting to try and shake that moniker of being the little team that could in this paddock. When you look at trying to take a step up, does that come by simply winning a race? Does it come by stringing together the type of season that puts you in the top 10, the top seven or whatever of the championship? What do you view in your eyes it will take to try to change that perspective a little bit?
JACK HARVEY: Probably everything you said. I think if you win some races, it's a big eye opener. I think we've been incredibly close a couple of times now, from even races in 2019. I think last year the thing we showed that I was really happy was with our consistently qualifying towards the front. I think we were the fifth highest qualifying average car last year, which was great, especially with so many places that were new for me, a lot of new ovals and things like that.
I think it's a balance of going out and achieving just fantastic results and then having the consistency in place to replicate that week in and week out. That's what I thought we actually did have last year. I think with a little bit of better luck and maybe a few things going our way, maybe take out like a few little random things that just are out of your control and you don't expect them to happen. St. Pete is a good example. I think it would have been pretty realistic for us to have finished eighth or ninth in points last year.
So you know, naturally I just want to keep building on that. You want to be one of the drivers where we do now when you look at some people and you look at what group you're in and you're like, that's a hard group, and we want people to see us in that group and go, wow, the 60 is going to be really quick today, and they know coming into the race we're going to be really quick today and we have great pit stops and great in and out laps and all those things.
The thing is to compete in INDYCAR at the minute you just have to be extremely well-rounded, so that's what we're going to go out and try and achieve. I don't know if that's exactly a pinpoint answer to the question, but I think it's kind of awe-encompassing. We have to tick off all these boxes to be able to at the end of the year feel like we could be a powerhouse in this series.
Q. You talked a lot about Mike Shank, but when you look at what you guys have built together, his first year when he came to Indy, you told me that he rented all of the pit equipment, rented everything rather than buy it so that he could fit it into his budget. Now you guys are going to have a state-of-the-art race shop that's under construction. He's moved up to the big cars over at IMSA, and when you look at the amount that he's achieved with you, you being part of it, you've got to feel like you've been along for quite a ride already.
JACK HARVEY: Oh, it's been epic, mate. I've loved every moment from my first phone call to when I was told that I was moving from Andretti Autosport at the time to racing with Marco because of Fernando coming to do the 500. From that phone call the things I've really cherished about Michael is his honesty, his transparency, his honor to his word, and also his ambition. And they're things that I think together we match each other, we push each other. Nothing would make me happier than having a great year and trying to extend again.
I love racing with Michael and Jim. I probably spend more time communicating with Michael than anybody. Just to give people an example because they see this side of him but they don't know it all the time, Michael was texting me last night at 10:30 like how was media day, did this go well, did that go well. This is a guy who cares. He and his wife, they are racers in their hearts. They deserve every bit of success they have, whether it's in INDYCAR, IMSA, because they put everything on the line to be able to do this and have a successful business because as I tell people all the time, this is Michael's business. He hasn't got anything else that he siphons off to funnel back into motorsports. Without all the amazing partners that we have at least on the 60 car, the primary sponsors being Auto Nation and Sirius XM, without them this team doesn't exist. It goes back to just racing sports cars.
So then it comes back to everybody at Acura, Honda, HPD and their support, they're what allow us to do this. I take a huge amount of personal satisfaction just being around the team and seeing it grow from just the Indy 500 to now, building a brand-new shop, like you said, one car doing a full season, a partial season with the other, but oh, by the way, it's also driven by a three-time Indy 500 champion, some incredible ownership and investment has gone into the team, and I just think it would be something really neat if I was Helio's age and we were still on this Zoom call saying, hey, it's your final year, you've raced with Michael and how does that feel. He's a great guy. I've learned so much from him. Honestly I'd just love to see this program continue to grow. I'd just like to be one of the drivers being a small part of that history really.
Q. Also Michael Shank has formed a pretty symbiotic relationship with Honda up in Marysville, Ohio, with a lot of tech transfer and all of that. How important has that been to the development of the team?
JACK HARVEY: I mean, that's probably more of a question for Michael. I'm more of a recipient of those kind of things because that's what allows Michael to build an infrastructure and a foundation in his race team which I'm just a recipient of.
I think he'll tell you that without his Acura deal, just to do GTD a few years ago some things would have been really tight and really difficult. But I think you see the kind of person that he is because of the success that he's had before he came to INDYCAR, now obviously racing with the Acura DPi car plus everything we did on the INDYCAR side. MSR, it's a really exciting time to be there. It gives you the warm and fuzzies just thinking about it. When you start describing it now and I start giving you the answers back, I just get this feel-good wave of positive energy. I just feel so honored to be a part of it and extremely privileged.
I guess the thing that I'm so happy with with Michael is when we sat down in Detroit the week after the Indy 500 in 2017, we came up with this crazy plan of how we wanted to go INDYCAR racing, and it has blown me away. We have overachieved, and the position we're in now is beyond anything I thought we'd be in. Obviously I want to get on track and deliver the best results I can for him, his wife, for Jim and everybody associated with this team because they deserve it.
THE MODERATOR: Jack, we thank you for your time and wish you the best of luck.