IndyCar Driver Interviews: Kanaan, Kimball and Rosenqvist
Participants
Tony Kanaan, Chip Ganassi Racing
Charlie Kimball, AJ Foyt Racing
Felix Rosenqvist, Arrow McLaren SP
Tony Kanaan Interview
THE MODERATOR: Tony, thanks for joining us. You are driving the No. 48 for Chip Ganassi Racing this year in the oval races. Back to where you once raced, so a little bit of back to the future. Talk about your excitement level, preparation and how everything is looking for you for the left-hand turns only this year.
TONY KANAAN: Boy, you know, I couldn't have been more excited, to be honest. It's been a difficult year for everybody on the personal side. All of a sudden I was getting ready to call the T.K. Last Lap. Now everybody is making fun of me because that was not a last lap any more, completely unexpected.
I feel like a kid that got a new toy. I was getting ready to look for other things in my life because I thought this last year was going to be the last lap. Then the pandemic came, and I kind of flirted and playing around saying it was not going to be fair for me to go away without racing in front of my fans. Then I got a call from Jimmie Johnson, Chip Ganassi, all of a sudden I'm back for two more years.
Still doing the oval races like I did last year. That was actually my choice, as well. It ended up being a really good coincidence that Jimmie didn't want to do the ovals.
Happy, excited. I can't wait. I was talking about out there, I don't know if you guys know this, but I am doing four SRX races for Tony Stewart as well, and 10 stockcar races in Brazil. It's an 18-race season. For somebody that was slowing down, my wife is asking me where did that went. I haven't done 18 races in a long time. I mean, our seasons have been 15, 16 races. I'm going to be busier than I've ever been.
THE MODERATOR: So much for retirement.
TONY KANAAN: There is no retirement any more I guess. When you have four kids, you got to keep going, right?
THE MODERATOR: We'll take questions for Tony.
Q. If last year was your last lap, I guess to borrow a phrase from NASCAR, the next two years will be your green-white-checkered.
TONY KANAAN: Green-white-checkered, yeah.
Q. To have a two-year encore as they say, how lucky are you?
TONY KANAAN: Like I said, I don't think I can express how lucky I am and how grateful I am. It's something I don't take for granted at all. I also believe that people still believe in my skills. A guy like Chip would just not hire me to fill in just because. There are plenty of good drivers out there to be able to do so.
Physically I'm a lot better in shape than a lot of people out there. It's an awesome experience, really exciting to be able to be around a couple more years.
Q. What has the camaraderie been like so far? How is the camaraderie with you and Jimmie?
TONY KANAAN: Me and Jimmie, we talk twice a week, weekly basis. We discuss things. We talk about training. We trained together here at Pit.Fit when he came to Indy. We've been spending a lot of time together and on the phone.
Jimmie is an amazing individual. Hats off to him to be able to actually have the courage to put himself in a position that after winning seven championships like that, come back and become a rookie. I appreciate that a lot.
I appreciate the opportunity that Chip and the entire team, American Legion, Bryant's, NTT, 7-Eleven and all the sponsors, the guys that came onboard to make this happen, Carvana. I'm humbled that he made that phone call and said, I want you to drive the 48 car with me in the ovals. It says a lot to me.
Q. You do know with the American Legion month of May, you're going to have to stop over a time or two at Post 500 across from the Speedway.
TONY KANAAN: I really know that. I'm ready to do that. I mean, I know they're local. They been a big part of this program. Guys can count on me. I'll be there.
Q. You get to stick around now, obviously you're not going to be racing Jimmie. You have Grosjean, Scott McLaughlin. All these drivers come around the world that you get to be a part of the next couple years. What is your take on that? Why do you think all these guys come to INDYCAR? How do you view the depth of the field this year?
TONY KANAAN: So the depth of field is definitely the highest we had in years, right? We can go back on my rookie years, back in '98, how strong that was, the late '90s, the early '90s.
I think people finally, I mean, you can take it or leave it, but INDYCAR is an awesome series to be. I just think they're late to the game. People are finding out there is life beyond Formula 1 or any other series. You can come here, it's a top series, extremely competitive. You can still race the best drivers in the world.
I think some of these guys are realizing that, which kind of happened in waves, right? There were years. I remember when Nigel Mansell came, it was huge. Then Zanardi. It died off. It comes back. So on.
To me now more and more you're going to see people talking about INDYCAR. We've been growing the series. It's a great series to be in. Drivers are going to want to win races. Let's face it, some of the series, if you're not in the top two teams, you're not going to win a race. This is not the case here.
Q. Talking about your busy 2021. I think when we talked to you at Indy, you were saying you were starting to look into getting into driver coaching. Are you glad you can delay this for two years? Were you ready for that?
TONY KANAAN: It's funny. I remember exactly where you and I were and Jenna. That's on hold. I'm helping Pietro Fittipaldi, which is great to see him in INDYCAR as well. I have a lot less time now.
I'm pumped. I'm committed for the next two years for all the things that I picked up to do. Racing has been my life. So everything else actually it's on hold right now. Let alone the plans that my wife had for us, it's going to be a bigger issue. I mean, it's already a bigger issue, but it's being managed right now (smiling).
Q. What are the races in Brazil you're doing?
TONY KANAAN: The stockcar races. It's like the V8 Supercar. Basically I'm going to be Rubens Barrichello's teammate. The cars are 500 horsepower, tubular chassis. Two manufacturers in the series, Chevy and Toyota. Basically it's the type of the V8 Supercar Brazilian version.
Q. How much of a time commitment is that?
TONY KANAAN: Races from March to December. They are not coincided with any INDYCAR races. Only with two SRX races that I'm going to miss. I'm not doing all six for Tony, I'm doing four. They're all manageable.
Is in Brazil, so I'm going to have to travel to Brazil every Tuesday of that race weekend. Basically it's once a month. I can get you the schedule if you want. Basically that's what it is, once a month I'm going to be going down there for five days racing.
There is no testing. I'm going to go to the first race, I actually don't know the racetrack. I'm going to have 30 minutes before the race, then straight to qualifying.
Big challenge for me but I'm looking forward to it.
Q. Do you get to take your kids with you and show them Brazil?
TONY KANAAN: Not in this first race. Leo is there, he is going to be coming to some of the races. We have a race in Sao Paulo, probably Lauren and the kids are coming at least for that race, yes.
Q. What is it that Lauren has on the list that she would like to be doing instead of racing?
TONY KANAAN: It's a long list. She wants to go back to work with some shows. I'll be the stay-home dad. That was kind of a little bit the plan that I was only going to do four INDYCAR races so she could do that. Now we have a problem. I'm trying to solve that.
Q. Let her make the money. Put your feet up.
TONY KANAAN: It's all Jimmie's fault, and Chip. She actually said when I took the job, started talking to Jimmie and Chip, I just told her afterwards, because I was so afraid what she was going to say. She's a trooper, she understood.
THE MODERATOR: T.K., we appreciate the cameo appearance coming in and joining us for a few minutes, sharing your time.
TONY KANAAN: Thank you, guys.
THE MODERATOR: We wish you the best of luck. We will see you in the month of May if not sooner.
TONY KANAAN: Thank you. Appreciate it.
Charlie Kimball Interview
THE MODERATOR: We are joined by Charlie Kimball, driver of the No. 11 Tresiba Chevrolet for A.J. Foyt Racing. Charlie will race this year in the GMR Grand Prix on the road course at the Indianapolis Motor Speedway on May 15th, then the big bopper, the Indianapolis 500 on Sunday, May 30th.
Thanks for coming in.
CHARLIE KIMBALL: Thank you.
THE MODERATOR: Short program this year. How are the preparations going, especially considering the team you're driving for is looking really strong in testing?
CHARLIE KIMBALL: Yeah, it showed pretty well I think the work we put in last year in races because we didn't have the opportunity for a lot of testing. The race development, the development we did during races, seems to have been paying off in the off-season so far.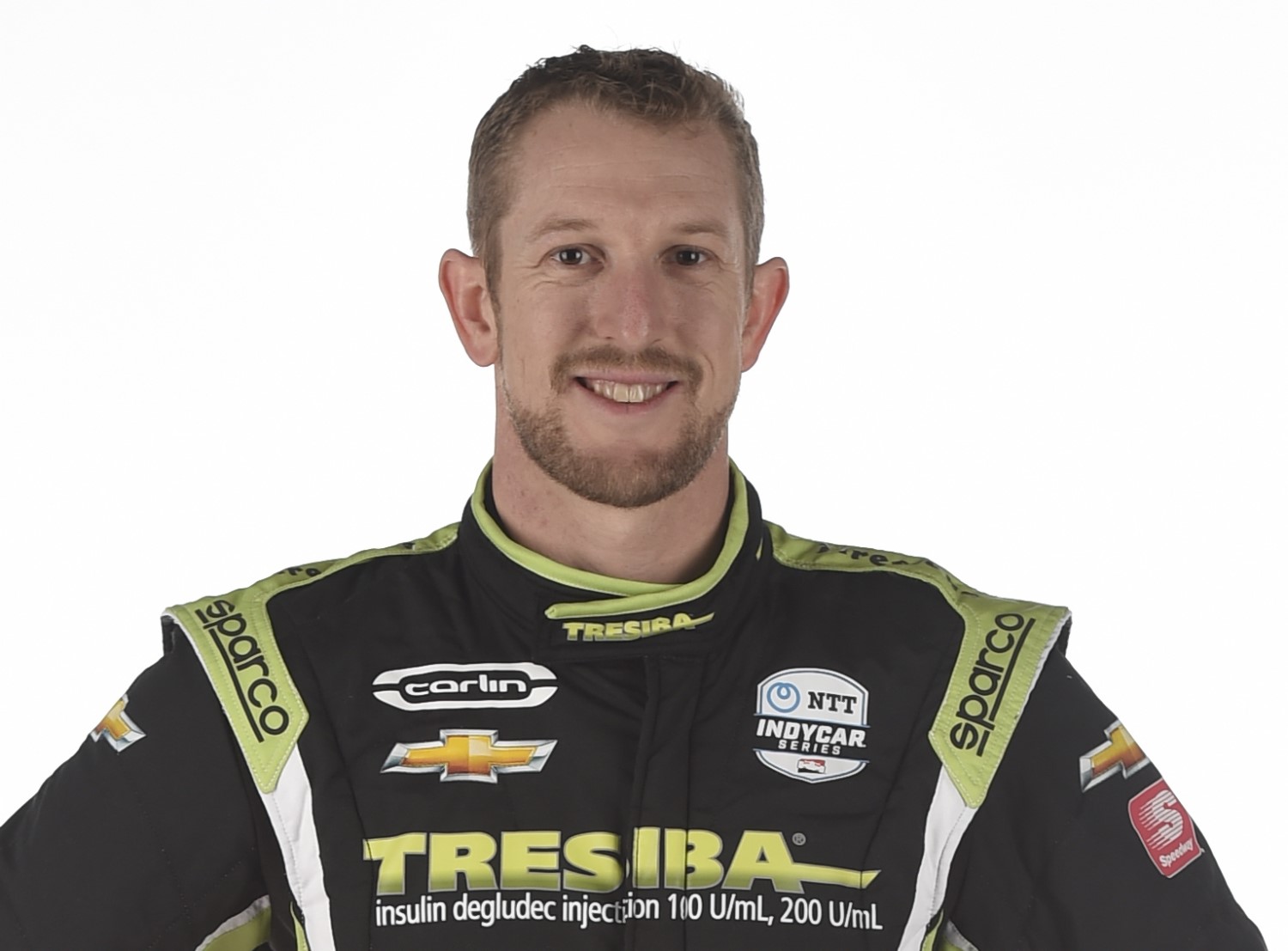 I think as a team, that momentum is quietly building and growing pretty consistently. The engineers, the mechanics are all working really well together. Sebastien and Dalton seem to be working well together, which bodes well as we get towards the month of May program.
To me it means a lot to continue the relationship with Novo Nordisk. This is our 13th year together now, two years in Indy Lights, and a decade in INDYCAR. The relationship to be able to continue to support and advocate for the diabetes community through the motorsports program.
As I joke, it's a cause close to my heart and my pancreas. Really appreciate their years of support and being able to support the diabetes community in that way.
THE MODERATOR: How tough is it for you to get ramped up mentally for a shorter program rather than a full season? When you see everybody else, they'll be on the track. A little bit tighter this year with Barber only being a few weeks before the month of May. But to know it's May and May only, is that tougher for you?
CHARLIE KIMBALL: I think it may almost be easier in that all that I have to think about is three weeks. It's two races. The GMR Grand Prix, qualifying weekend for the Indy 500, then 500 miles. The rest is secondary to that, which is nice.
The goal is definitely to win the biggest race in the world for A.J. Foyt, put another baby Borg on his shelf. It allows me to be a little more hyper-focused on the job at hand, the races I am in this year.
THE MODERATOR: We'll take questions.
Q. It was interesting you come in right after T.K. there. He was talking all about how he's filling the rest of his time. Have you got any other plans? You're probably gold standard, so it's difficult to get a ride in IMSA. What options have you got out there?
CHARLIE KIMBALL: Yeah, the sports car stuff is a little hard with the driver equalization, the licensing thing. They're looking at evaluating that.
Options exist. I mean, I've always said have helmet, will travel. I love being at the racetrack one way or another. I plan to be at every INDYCAR race somehow this year. Still figuring out what that looks like.
But I listened to Tony's response a little bit. My wife is going back to work full-time, so I get a little more time with the kids, which is great. A year old and a two-and-a-half year old, two mobile children is almost harder than a couple of sessions at Pit.Fit. Keeps me on my toes (smiling).
Q. When you say you would race in some capacity, obviously you and Josef are two of the most eloquent drivers we have, along with Hinch, would you be interested in getting behind the mic, talking about the sport?
CHARLIE KIMBALL: Well, I've always said that I have a face for radio, so I'm not sure that I'd be on for broadcast TV-wise.
Figuring out what that looks like. Still figuring out all of the off-season I've been working towards trying to get in the car as much as possible. That continues into and throughout the season, whatever that looks like.
At the same time it's trying to fill my time, fill my days, and see if there's a way to share my passion for INDYCAR and the Road to Indy and racing, tell that story if it's broadcast or radio or something else that we haven't thought of yet.
Q. Obviously you're doing the races with A.J. Foyt this season. Do you think there might be a possibility to do more races with them later in the year depending on how the season goes?
CHARLIE KIMBALL: Trying to, absolutely. Like I said before, I have helmet, will travel. There are a few races that last year I didn't get the opportunity to do because of the pandemic and didn't do in 2019 because of my schedule of races. Highest among them is probably Long Beach, then Laguna and Portland. Those West Coast races are pretty close to home and special to me.
If there's a way to put together a package for one or two or three of those, I'll definitely do that. I've talked with Larry a little bit about it, Scott, the team manager about it, how it would look at that point.
Toronto is another race we didn't get to last year in a full-time schedule that I always love racing north of the border.
Q. In terms of your expectations for this season, given the team have done well in testing, what are your hopes they'll do this year?
CHARLIE KIMBALL: I think we had really good cars by the end of the road course events. If it was the Harvest Grand Prix or the Indy GP in July. Temperatures will all be a little different in the beginning of May than they were on July 4th when we raced there last year.
Pretty good cars for the Indy 500 last year in August. Kind of the nice thing about the 500 being in August, there hasn't been too much time for development, but the time there has been, the team has been really efficient in taking those steps forward.
I know that Team Chevy has been working hard across the winter. I have a lot of confidence heading into both configurations of racetracks at the Indianapolis Motor Speedway when I'll be behind the wheel.
Q. It is a direct focus kind of a season at this point. What do you think are your biggest challenges with A.J. Foyt going to the 500 and what do you want to work on the most?
CHARLIE KIMBALL: Well, I think the biggest challenge for me at least is getting up to speed as quickly as possible. I don't think at the moment I have any test days or many test days planned before the GMR Grand Prix. When I get in the car for that first practice, I've got to be ready to go from lap one all the way through that weekend, make sure to take care of the car, take care of the engine, take care of the parts so when we roll into practice for the Indy 500, I'm ready to go.
I think the biggest challenge for me will be making sure that I can get the rust knocked off as soon as possible.
Q. Has there been any changes in your preparation now that you're really focused, a dedicated focus for IMS?
CHARLIE KIMBALL: Training-wise, physically at least the (indiscernible) has adjusted a little bit. The first time I'm in the car is the middle of May, whereas a lot of drivers I'm training with are middle of April. I have an extra four weeks to build my fitness, to make sure that I am overly prepared for those two races, and able to take advantage of any opportunities, other things and additional opportunities that come my way throughout the year.
Q. How is the relationship with Dalton and Sebastien as it relates to trying to make certain setups right?
CHARLIE KIMBALL: Well, it's really good. Working with Dalton, he obviously has an engineering degree, I see him a lot in the gym. Sebastien, I really enjoyed the races we got to work together, the test days at the beginning of last year pre-pandemic, then the Grand Prix of St. Petersburg last October was a lot of fun. Great results, two A.J. Foyt cars in the top 10. Then got to spend a little bit of downtime with Sebastien and his family after the race weekend, which was really neat.
I think that dynamic and personal connection means that when you get into the engineering office, things flow that much easier.
Q. Not the first time that a truncated Indy 500 type of season has ever been done and I hope you win.
CHARLIE KIMBALL: Appreciate it. Thank you.
Q. You know I'm into racing. I also know you have two kids. Do you ever think you could see your kids getting into racing like you?
CHARLIE KIMBALL: I hope they find the same passion that I have for racing in whatever they do. I know that sounds like such a dad answer, and I'm sorry for it. But it's so true. I just hope that they find something they love as much as I love INDYCAR racing and love racing cars. Whatever that is, we will support them.
Sometimes I kind of hope they find maybe an easier, less stressful job than driving an INDYCAR. Yeah, maybe playing golf or something, not racing INDYCARS. At the same time if they do, I know my wife and I are going to be supportive of it.
Thanks, Asher. Great to hear from you.
THE MODERATOR: Charlie, we appreciate you coming in and taking the time. Looking forward to seeing you throughout the month of May, Indianapolis, best of luck to you.
CHARLIE KIMBALL: Thanks, guys.
Felix Rosenqvist Interview
THE MODERATOR: Felix Rosenqvist, last but certainly not least. Felix is driver of the No. 7 Arrow McLaren SP Chevrolet. A new spot for him.
Felix, last year you got the first win in INDYCAR. That was a box checked. What's the box you want to tick this year with the new team?
FELIX ROSENQVIST: Yeah, it was good to get that win out of the way, for sure. It's not so many goals to tick off the list, except two big ones: that's the championship and the 500. Certainly not easy things to do. Naturally that becomes the next target.
I think as a team this year we kind of want to break into the top spot of the big four, as we hopefully can call it now. I think that's everyone's ambition. You never really know how it's going to go sitting here, but we're all pretty confident. We made some steps. Yeah, we'll look forward to see where we are in Barber.
THE MODERATOR: Let's open it up for questions.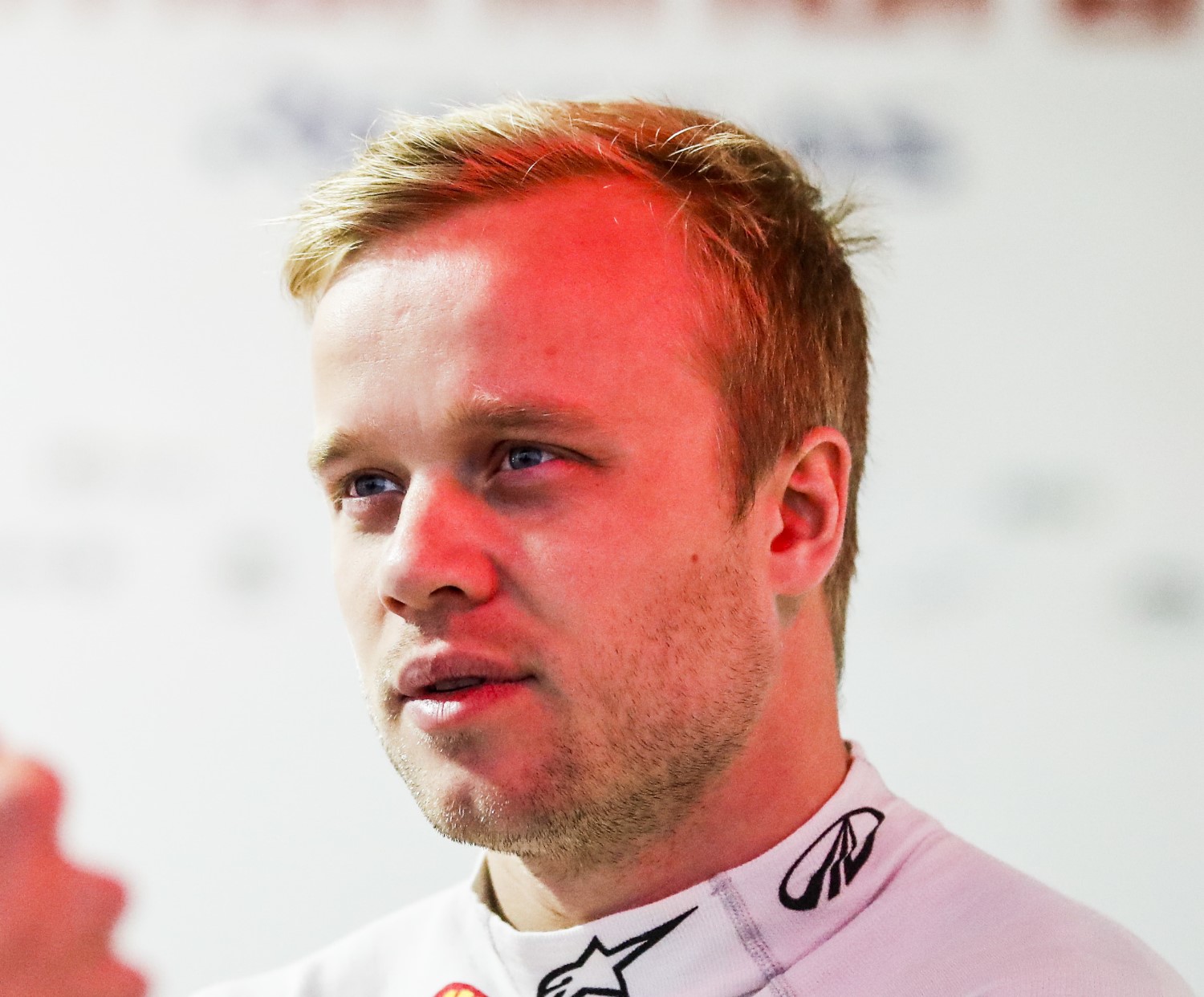 Q. How did you feel testing? What were the fundamental differences between how the team operates, but also how they set up the cars? Even though I realize the cars are spec, there seems to be quite a big variation in teams to what the default setup is. Have you found a substantial difference?
FELIX ROSENQVIST: It's certainly been a difference. It's always different philosophies in different teams. Already in Barber, I got a taste of that. I think it's probably not in the place where I want it to be yet. I think Laguna felt pretty good, and it's definitely getting nearer where I want the car to be.
It's a spec series. You'd be surprised how different the car can feel if you put in different kind of setup philosophies into it. It's the same chassis, almost the same engines between Chevrolet and Honda, but the dampers I think is a pretty big place where you can make a difference on the car, on how it handles. That's probably the biggest difference you're going to see between teams.
Yeah, our car is certainly really fast. I think it's been fastest like every test we've done, or second in Barber. I haven't really been there yet. I think I'm still kind of looking to break into the last couple of 10ths. We know the car is fast, and that's the main thing.
Q. Given your previous experience in other series, learning new tracks, would you highlight the Nashville track as one of the ones that you would expect to excel given your speed at learning new courses?
FELIX ROSENQVIST: I think it could be a good one for me, for sure. I think that kind of reminds me a little bit about the Formula E days where you have a new track for everyone that everyone needs to learn in a very short time. It's a street track. Hopefully a fun track. It looks like it.
Yeah, hopefully that can be a benefit to me. But these days in INDYCAR, everyone's really good at getting up to speed. There won't be any shortcuts anywhere once practice is done. I think everyone is pretty much going to be there.
That's definitely one I really look forward to anyways. Regarding if I have an advantage or not, I think that's going to be a really cool event.
Q. Your teammate Pato O'Ward, what is it like now for you in this new environment working together with him?
FELIX ROSENQVIST: It's been really good actually. Me and Pato get along really well. We're a two-man team or two-car team, which is obviously a different dynamic than having three or four cars. I think it's really important that you need to work in the same direction, you need to be able to share everything between you and not really hold any doors closed in terms of information or any ego trips or anything like that. I feel like we're really good like that. I feel the whole team is really good like that.
It's a very tight team that's only focused on INDYCAR. There's nothing else going on. We have two cars and that's it. That's everyone's focus.
Yeah, Pato has been great fun. He's a really good energy source to the whole team, including to me. He's a happy guy. He has lot of energy. That just shows that, yeah, it gives a lot back to the team.
Q. Do you think you are a happy guy, too? Do you think can you find room to develop and take further wins because there will be less attention to you?
FELIX ROSENQVIST: I mean, I don't think that stuff matters so much. I think the main thing is that I'm in a team where I feel like I have a good future with. We have good plans for the future, what we want to do in terms of car setup and so on. I feel like we have, yeah, good stuff in the pipeline for what's about to come.
INDYCAR these days is pretty tricky. You cannot do a lot of testing and stuff. Every step you make is going to take a bit of time. But I feel like I'm really in a good place for this season and next year. I feel like I'm in a team where I feel really happy, yeah, just can't wait to get going.
Q. One of the big storylines going into the 2021 season is all these drivers coming from elsewhere. You made that leap a couple of years ago. Back to 2019, what did you know about INDYCAR before you came to the series? Did it meet or surpass what you were expecting?
FELIX ROSENQVIST: Yeah, I mean, I wish I could talk to myself now back in '19. It's a tough series. I haven't done anything else that is as difficult. I know many other people that came from F1 says the same thing.
You look at it from the outside, you think it's going to be like a simpler form of racing. But the simplicity is actually what makes it hard. There's not so much to do on the cars. The tracks are pretty rough and brutal physically and on the cars. Driving style-wise, it's pretty raw.
Coming in from F1, for Romain, or Jimmie in NASCAR, I think it's going to be very different and very tough. But I believe all of them, they're winners. They will figure it out eventually. I think even Romain has looked really quick in testing, as well.
But, yeah, I mean, that's only part of it. Then comes the whole racing part of it which is super different with yellows. We don't have blue flags. You have to take into consideration all the lap traffic. That's a big thing that I had to learn when I came here in '19.
In general I think it's a great championship. It's good fun. Proper racing.
Q. Are those the types of things you would have told yourself, technical, procedural stuff?
FELIX ROSENQVIST: Yeah, just everything, man. Yeah, blue flags, the changes from track to track, how you set up the car, how you need to really dial in the car every session, just how aggressive you need to be in the races because otherwise you're going to lose a spot immediately. Ovals, we haven't even talked about that. That's obviously not something Romain will do, Jimmie either. Yeah, that's probably the most tricky thing of all.
Q. Every driver makes a team move based on many different reasons, specific to the driver. You've left the team that won the championship last year and moved to a different team. How intense is the motivation to kind of make that move work?
FELIX ROSENQVIST: Yeah, obviously it's my ambition to make it work. Otherwise I wouldn't do it. I'm confident it's the right move. I'm really impressed by Ganassi's operation. It's a super good team. They did a lot of things.
When I started talking to Arrow McLaren SP, I think their interest in me is how much they've improved in the last couple of seasons, what they have in the pipeline, direct relationship to McLaren, things like that. It makes a difference.
I think with a couple of years, this team is going to be really, really strong. That's something I wanted to be part of. I've been in INDYCAR now for two years, and I was ready to kind of find where I want to be, find a family where I feel at home. I feel like I have the right tools to go and finish my goals, which is to win the championship and the 500.
Yeah, I feel like I'm in a good spot for that.
Q. You've not really felt how the team works over a race weekend. What have your initial feelings been? You mentioned the McLaren element. Interesting model the team uses with different elements helping to drive the team forward. How has your experience been? How confident has that made you looking at the season?
FELIX ROSENQVIST: It's a lot of new things happening at the team, which is really exciting. But I think the team is also clever enough to not let it become a Formula 1 team, so to say. You can always copy things from F1, but it would never work in INDYCAR because it's such a different platform. There's many people that tried it before. They hired Formula 1 engineers, think that they're going to blow everyone away, and it just never works.
I think that's why it's really good to have the knowledge from the people that's been at the team for a long time in an INDYCAR, like Taylor leading the team. He's the one who can judge that whole balance between how much new stuff are we going to do and how much are we going to keep to the basics and the roots.
What impressed me, though, is there's a lot of — when it comes to the engineering side, there's very high efficiency in the team. Whatever data comes in, that data will then be directed down to a millions of different things. There's a lot of time saving, in that makes sense, in the team. I think some of the partnerships with Arrow and McLaren have made the team efficient on the engineering side. That really impressed me when I came here. That was on a very high level.
Again, there's a lot of new stuff. Everything kind of needs to settle. I think last year it was just how are we going to do this. This year things are falling a bit more into place. So definitely following the plan.
Q. You worked hard on the 500. Juan Pablo is coming into the team. How confident are you and how happy are you he's aboard for the 500?
FELIX ROSENQVIST: Juan Pablo is someone you cannot count out. He was joining us at a test in Laguna. He was super fast. He had a lot of valuable comments, as well, about the car to the engineers. I kind of wish he was with us for the whole season because he's a fun guy to have along.
I think every time I get the chance to work with someone like that, learn a lot. You think, This guy has been to F1, he's won 500s, championships. It's for a reason. So when he's talking, you listen. Yeah, really valuable to our team.
Hopefully we can get him along for full-time next year.
Q. I heard you say about the Formula E. Came to my mind that this format on racing in Formula E, you have very close sessions between all the day. Do you think this help in any way to prepare in this pandemic situation, these close sessions, you need to avoid all the crashes, don't make mistakes in that short time?
FELIX ROSENQVIST: Yes, I mean, I think most racing categories are kind of following the same trim. Before we went into the pandemic, I would say INDYCAR and F1 were the only ones where you had, like, three practices, a lot of practice before the race weekend starts. This kind of feels like more back to basic. It's more equal to Formula E, as you said, but even to everything else I raced where you normally only get one or two practices, then you're off to qualifying.
But I think it's good. It's the same for everyone. It might hurt the rookies a little bit. INDYCAR did a pretty good job last year to give them some extra time in some new places. But, yeah, I think it's a good way to move the championship in the right direction and makes everything a bit more compact.
Pandemic or not, I think it's a fun thing also from a preparation standpoint and also physically. It's a big physical challenge to just show up and get it done in two days. It's a lot of driving in a short time.
Q. Obviously Montoya has worked with McLaren before. He's only with you for the Indy 500. What do you think he can bring to the team for the rest of the season?
FELIX ROSENQVIST: He already brought us a lot with test day we did in Laguna. He's doing a lot of hard work with aero stuff like that. At the end of the day he was going for proper runs. His feedback was very accurate, pretty similar to mine and Pato's. I felt like he gave something more because he had experience. He's actually driven this car without the Aeroscreen. That experience means a lot for us to listen to and learn.
I think especially on the ovals, I'm really curious to hear what he can say. If there's anything setup-wise he can advise us to go in a specific direction. That's the fun thing with INDYCAR. Even if you have all the resources in the world, guys like Juan Pablo can still be the key to make a breakthrough on making the car faster because it's just really back to basics.
Sometimes, yeah, you don't need to look that far to go forward where you think you need to spend millions, like in Formula 1 for example, everything is about the money. INDYCAR you can actually go really quick with a small budget.
I think the hard thing in INDYCAR is to be quick every weekend, knowing track conditions, how is this track going to be different from that. Everyone can get it right every now and then. That's a cool thing. It's just about getting it right all the time.
THE MODERATOR: Thank you, Felix.
FELIX ROSENQVIST: Thank you.