Verstappen tops opening day of F1 preseason testing
On a day when a sandstorm blew sand all over the track, Red Bull's Max Verstappen has topped the first day of Formula 1 pre-season testing in Bahrain – but Mercedes struggled with a gearbox issue and then a lack of pace, finishing the day with just 48 laps, the fewest of all the teams, and well down the time sheets.
Verstappen enjoyed the whole day in the Red Bull RB16B – with teammate Sergio Perez set to drive on Saturday – and finished the morning third, before improving under the floodlights to take first with a fastest time of 1m30.626s on mediums.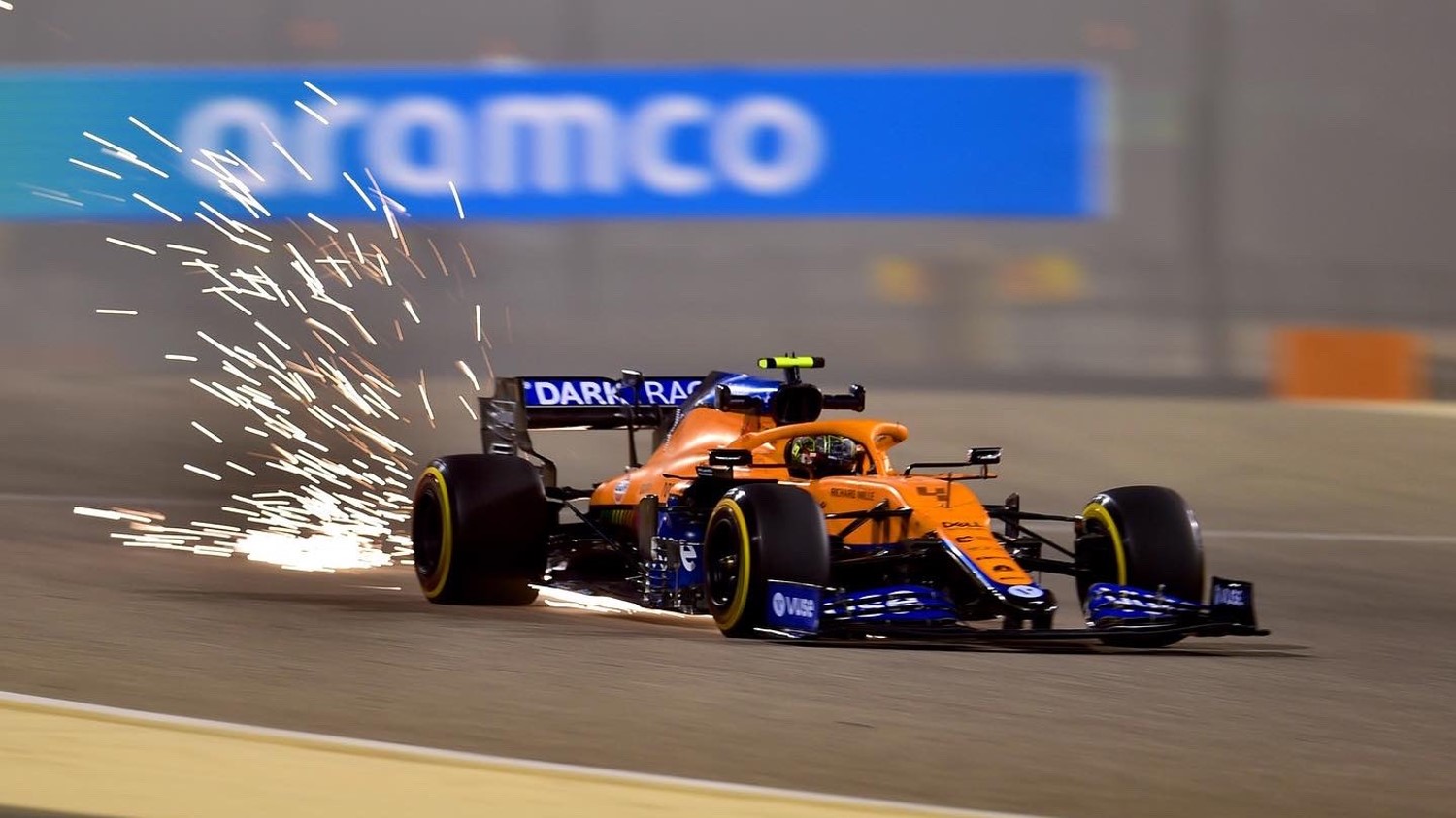 When afternoon running began the wind was whipping up sand all over the track, robbing the drivers of grip. But later in the day, as the floodlights punched through the darkening sky, conditions cooled and grip increased leading to a late flurry of fast laps. That left Lando Norris second overall for McLaren on mediums, Esteban Ocon third for Alpine on soft tires and Aston Martin's Lance Stroll fourth with a late effort on prototype Pirelli mediums. Morning leader Daniel Ricciardo finished seventh overall for McLaren.
Ferrari's Carlos Sainz also improved under the lights and finished fifth, having taken over from 11th-place finisher Charles Leclerc in the afternoon. Behind Sainz was sixth-place Alfa Romeo driver Antonio Giovinazzi, who ran in the afternoon after 12th-place Kimi Raikkonen took the morning session.
AlphaTauri's productive day continued with rookie Yuki Tsunoda making his pre-season testing debut in the Honda-powered AT02. He took ninth overall, half a second off eighth-place teammate Pierre Gasly who ran in the morning.
Sebastian Vettel kicked off testing for Aston Martin in the morning and finished 13th overall, before handing the car over to teammate Lance Stroll for the remainder of the day.
Haas revealed their VF-21 in the pitlane before running began and Mick Schumacher then set his first times, albeit with a gearbox issue limiting his time on track. He managed just 15 laps to finish 16th, with new teammate Nikita Mazepin taking over in the afternoon to complete 70 laps and finish 15th fastest.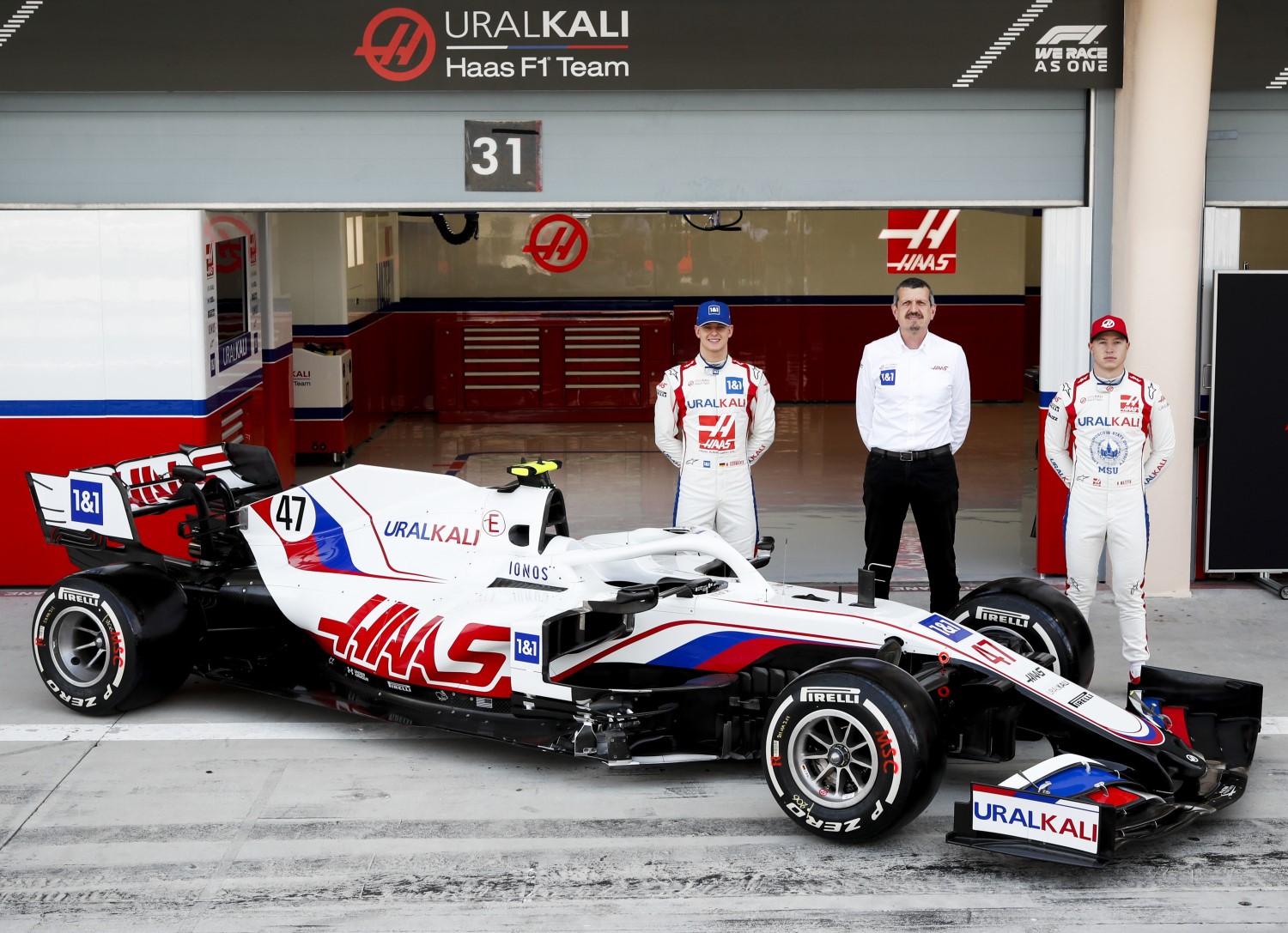 Bottas, who only managed to turn six laps with aero rakes on his car, rounded out the standings in P17. The Finn returns on Saturday afternoon as Hamilton takes the wheel in the morning.
Select Quotes
Max Verstappen
Red Bull Racing Honda's 2021 Formula One Championship charge got off to a solid start in Bahrain today, with Max at the wheel of the BR16B as this year's sole three-day pre-season test kicked off at the Bahrain International Circuit.
In blustery and extremely dusty conditions Max powered through 139 laps of the 5.412km track on his way to the day's quickest time. After his first marathon stint in the new car Max said: "We had a very positive day and managed a lot of laps even though the track conditions were quite difficult. It was very warm with a lot of wind and we know the degradation is always high around here so I'm very happy with how it went. We aimed for this number of laps and when you can complete a full programme like this the Team can also be pleased with the information we have. We don't need to talk about pace yet and it isn't really a discussion until we get to Q3 at the first race weekend – it's only then you see the real pace in all the cars. The main thing is that the car felt nice to drive, so it's a positive start."
Head of Race Engineering Guillaume Rocquelin added: "Today went well. The conditions were pretty difficult and very windy, especially in the morning. It calmed down a bit in the afternoon but a lot of dust had been kicked up and it was very hazy and quite difficult to run in. In terms of objectives we're really pleased, as we had a target in terms of the number of laps we wanted to get through and a fairly busy run plan and we were able to stick to both. Lap time is not what it's about at this stage and I don't think Max will be getting too pumped up about being at the top of the timesheet on day one. What's more important is that we were able to follow the plan and do the laps. For Sergio tomorrow, the conditions should hopefully be a little better. It's not supposed to be quite as hazy, but the wind is likely to still be quite strong. The plan will be pretty much the same for Checo, so fingers crossed we're looking forward to another good day."
Valtteri Bottas
The whole team was looking forward to getting on track but on the install lap we noticed an issue with the gearbox so we had to localize the problem and change the gearbox which takes quite a bit of time. Only at the end of the morning session could we get back out for a few more laps before the red flag. A total of six laps for me, all with aero rakes on the car so not much running today and not an ideal start.
In recent years things have been pretty much bulletproof, so it's not a familiar experience. The good thing is that this year if you miss some running you can hopefully catch up because of the mileage limitation linked to the cost cap efficiencies. I am confident we can recover and I'm looking forward to two good days over the weekend.
Lewis Hamilton
Today definitely wasn't the cleanest of days that we've had, but these things are sent to try us. Everyone has worked extremely hard to get us here. We had that mishap in the morning which was very unfortunate for Valtteri in terms of losing time on track and the team is working hard to try and understand what that was. I think they did a great job to turn the car around. The second session wasn't without its challenges, but we exist to find solutions to the problems we're faced with. We just had a good debrief, and we'll keep working away.
I've never seen a sandstorm come through here before in all the years that I've driven at this circuit. The sand was moving like rain would move. Having sand on the tires isn't good for their longevity and getting consistency on long runs is difficult. Over a single lap it isn't the worst, but you need lots of laps at this time of year to get data.
We have no choice but to take the positives. I remember in 2007 during testing I had 10 days in the car, and now it's getting less and less. We only have a day and a half in the car before the first race, with different tires and different aero modifications, so it's not easy but it's the same for everyone. I'd like to think my nine years' experience with this team will help me get the best out of it.
Andrew Shovlin
It's been a poor start to the season from us today. We lost more or less the whole morning with Valtteri with a gearbox problem and our workload over lunch meant we were late joining the afternoon session with Lewis. Once we got running it was clear we didn't have the car in the right balance window and while we made some progress during the day, we're not happy with how the car is performing, and it's pretty clear we have some work to do. We're quite a way behind on our test program and need to find a bit of balance and speed but we have two days left and every opportunity to recover the situation.
Sebastian Vettel
"It was a very productive morning and really the first opportunity we've had to truly put the AMR21 through its paces. As I expected, there are a lot of new things to learn. I'm working with a different power unit compared to the past, which means there are lots of new procedures involved. Then there's a new steering wheel with all its buttons, and different braking too – so I'm very aware that there is a lot to learn. The important thing is that I know where we can improve. It was tricky on track because it was so windy out there; you could see that everyone was fighting for grip. Today wasn't about lap times, it was about finding a good balance in the car and getting a true read on it while collecting lots of important data, which we managed by running 51 laps in the morning session. I am looking forward to going over the data tonight and continuing to make progress with the car. I think we can say it was a good first day for the AMR21."
Lance Stroll
"It was a good start to testing. Conditions were really tricky out there and you could feel the effect of the wind on the run down to Turn One, and you could feel the tailwind in certain corners too. I don't think anybody found it easy out there. It's early days to be making judgements on the car, and we have to remember there is a cut in downforce, which you can feel in the car, and there are new tires too. The important thing is that we made an encouraging start, and it felt good to drive the AMR21. We spent the majority of today doing aero mapping and collecting plenty of useful data. It's great to be back in the car and really feeling the energy of the team. It is a new beginning as Aston Martin and I am enjoying working with Sebastian and getting to know how he operates. All in all, it's been a productive session and I definitely enjoyed my day in the AMR21!"
Day 1 Final Times
| | | | | | | | | |
| --- | --- | --- | --- | --- | --- | --- | --- | --- |
| Pos | No | Driver | Chassis | Engine | Laps | Time | Behind | Gap |
| 1 | 33 | Max Verstappen | Red Bull | Honda | 139 | 1'30.674 | 0.000s | 0.000s |
| 2 | 4 | Lando Norris | McLaren | Mercedes | 46 | 1'30.889 | 0.215 | 0.215 |
| 3 | 31 | Esteban Ocon | Alpine | Renault | 129 | 1'31.146 | 0.472 | 0.257 |
| 4 | 18 | Lance Stroll | Aston Martin | Mercedes | 46 | 1'31.782 | 1.108 | 0.636 |
| 5 | 55 | Carlos Sainz Jr. | Ferrari | Ferrari | 57 | 1'31.919 | 1.245 | 0.137 |
| 6 | 99 | Antonio Giovinazzi | Alfa Romeo | Ferrari | 68 | 1'31.945 | 1.271 | 0.026 |
| 7 | 3 | Daniel Ricciardo | McLaren | Mercedes | 45 | 1'32.203 | 1.529 | 0.258 |
| 8 | 10 | Pierre Gasly | AlphaTauri | Honda | 74 | 1'32.231 | 1.557 | 0.028 |
| 9 | 22 | Yuki Tsunoda | AlphaTauri | Honda | 37 | 1'32.727 | 2.053 | 0.496 |
| 10 | 44 | Lewis Hamilton | Mercedes | Mercedes | 42 | 1'32.912 | 2.238 | 0.185 |
| 11 | 16 | Charles Leclerc | Ferrari | Ferrari | 59 | 1'33.242 | 2.568 | 0.330 |
| 12 | 7 | Kimi Raikkonen | Alfa Romeo | Ferrari | 63 | 1'33.320 | 2.646 | 0.078 |
| 13 | 5 | Sebastian Vettel | Aston Martin | Mercedes | 51 | 1'33.742 | 3.068 | 0.422 |
| 14 | 45 | Roy Nissany | Williams | Mercedes | 83 | 1'34.789 | 4.115 | 1.047 |
| 15 | 9 | Nikita Mazepin | Haas | Ferrari | 70 | 1'34.798 | 4.124 | 0.009 |
| 16 | 47 | Mick Schumacher | Haas | Ferrari | 15 | 1'36.127 | 5.453 | 1.329 |
| 17 | 77 | Valtteri Bottas | Mercedes | Mercedes | 6 | 1'36.850 | 6.176 | 0.723 |