Bottas tops Day 2 of F1 Preseason testing
Valtteri Bottas drew a line in the sand for the 2021 season by giving us a slight hint of just how fast the superior Mercedes is over the competition.
Bottas' lap of 1m30.289s was enough to beat the AlphaTauri of Pierre Gasly by 0.124s. Lance Stroll was third with a 1m30.460s for Aston Martin, beating  the McLaren of Lando Norris 1/10th of a second.
Antonio Giovinazzi rounded out the top-5 in the Alfa Romeo Ferrari, a half a second off the race and ahead of the Ferrari of Charles Leclerc.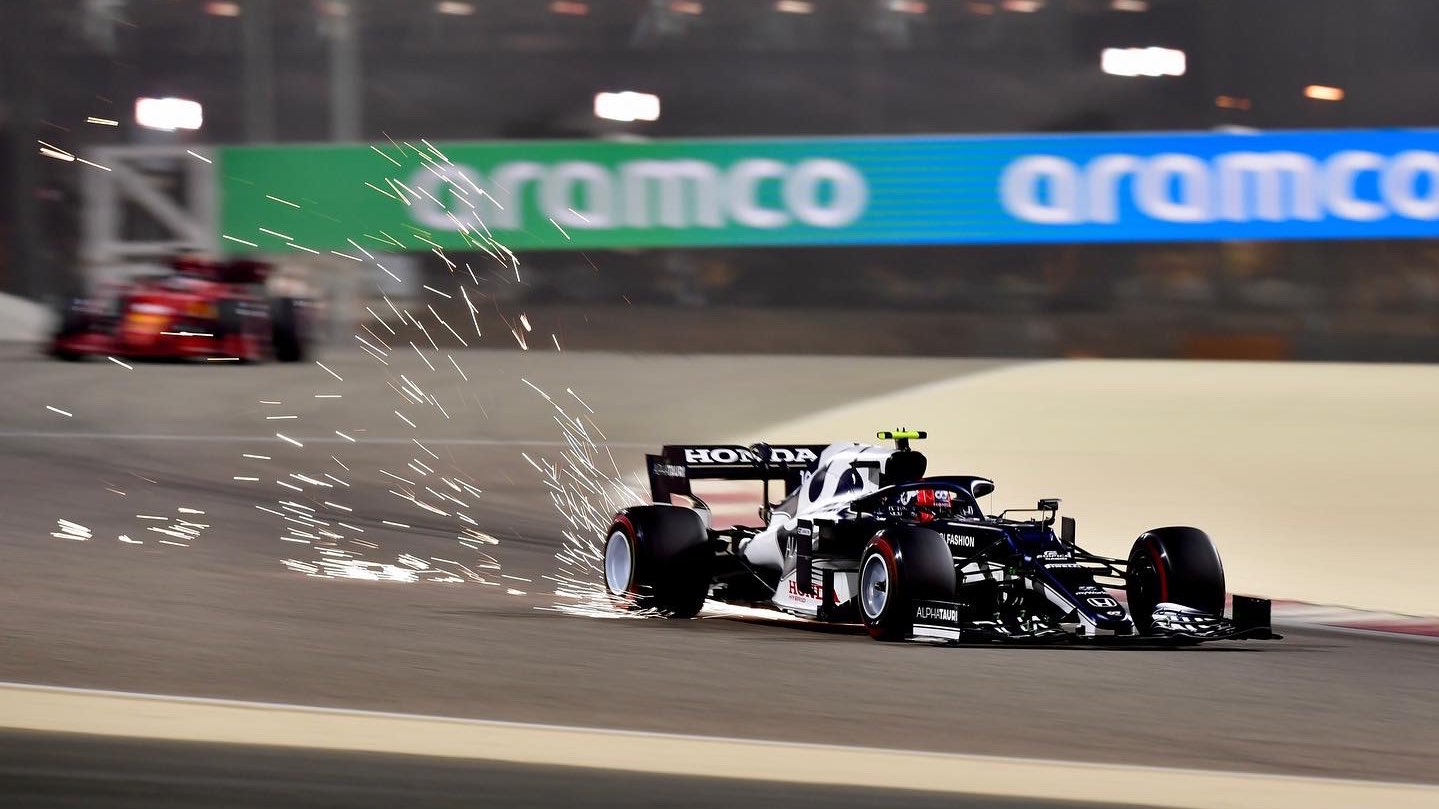 The top-6 were all on the softest C5 tire except for Norris who turned his fastest lap on the C4 Pirellis.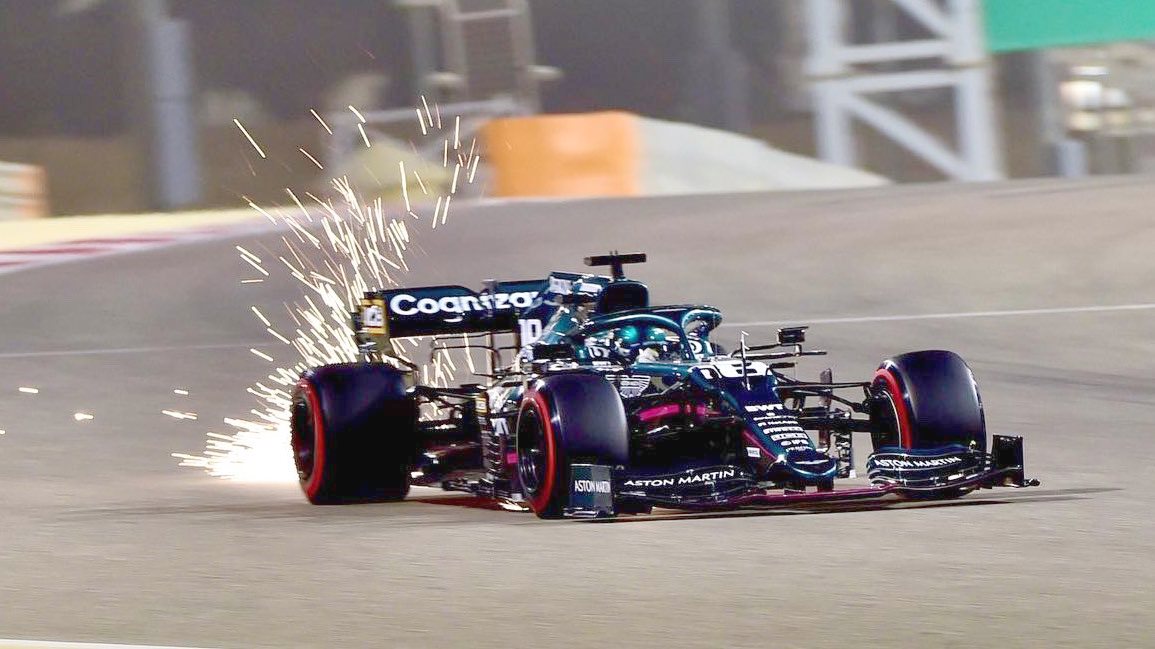 "The headlines look ominous but the actual performance isn't ominous at all from Mercedes just yet," said Jolyon Palmer. "Two sets of C4 tires, two sets of C5 tires – on the face of it  looks like they were going through the motions of dialing in performance. And they were only with the mix with Gasly on the same tires, and the McLarens and Aston Martin as well.
"But it is impossible to know what fuel level they have on board, they are on similar tires as the others, they are lapping at the same pace. At least one positive is they've done over 100 laps today, Bottas has had a fair crack at it, and they've run through the tire compounds. The car looks more drivable but in terms of saying the car is at the front again and looking good, it's impossible to say."
Sebastian Vettel was left to rue a largely wasted morning on the second day of pre-season testing in Bahrain, after a gearbox issue on his new Aston Martin AMR21 cut his running to just eight laps.
Vettel began day two for Aston Martin but managed just six laps before the gearbox problem confined him to the garage. He emerged at the very end of the session and completed a couple more laps, plus a practice start, before handing over to Lance Stroll for the afternoon session – and Vettel is hoping for more running on Sunday.
"The last 24 hours have been certainly very busy for myself, for everyone in the garage, for the whole team," he said. "Unfortunately, we didn't have a very productive morning, we had an issue with the gearbox and had to change it and that cost quite a bit of time but that's what happened and unfortunately we didn't get a lot of laps in. So this morning was not of great use in terms of track time.
"Normally it doesn't matter," he explained. "Hopefully, we have a good afternoon now and a good day tomorrow to get some more information. We would have liked to have more data and more track time, but it is what it is, and we take it from here. It's a long year and a long season and I'm sure it will be alright."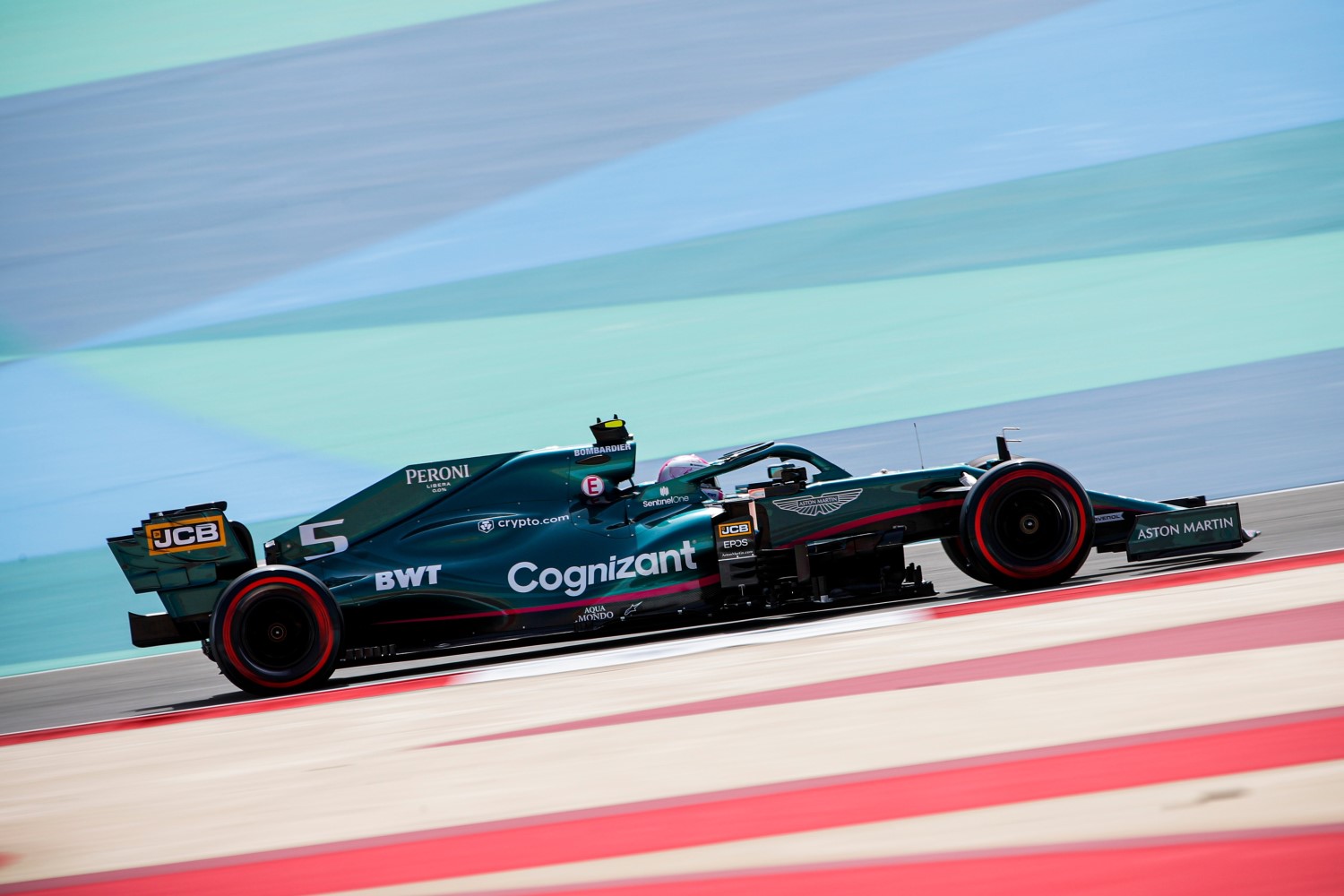 Team boss Otmar Szafnauer added that Vettel needs seat time to get used to the workings of the AMR21, which is the first Mercedes-engined car that the German will have campaigned with in F1.
"We lost a significant amount of running time so now that we've fixed the problem I'm sure, [while] I'm here the engineers are rescheduling the run plans in order to get the most important work done such that that we understand the car going forward. That's first and foremost," he began.
"Secondly, it will have an impact on Seb because he'll have less time in the car before the first race and what he really needs now is seat time in the car because, you know, we're a different team, it's a different car and different powertrain than he's been used to. We'll do the best we can with the time we have remaining," he concluded.
Select Quotes
Valtteri Bottas
It was a lot better for me than yesterday, for sure. I finally managed to get some laps and some clean runs to really learn about the new car and try some things. It's always good when you learn and that's what testing is all about – the opportunity to run different things and see how the car reacts. As a driver you use that information in a race weekend so it's hugely important. If the set-up changes work or don't work, it's all valuable information.
For sure it's windier here than we've had at a race but one of the bigger issues with the car is the rear end, it's quite snappy and unforgiving. With the new tires, it's quite sensitive so we need to calm the car down a bit.
(On topping the timing charts)… it's so difficult to say what that means. I can't be jumping around happy – it is only testing. As always, we are just focused on getting through our program and maximizing the learning. You never know what fuel loads people are running. Hopefully by the end of tomorrow, we will have a better idea of where we are.
Testing is limited and a lot more compromised this year for everyone, you have less time in the car before the first race so I would be happy if we could just get through the final day tomorrow nice and clean. Today felt good and the times were pretty fast, so I just want more laps and more feeling with car.
Lewis Hamilton
It was OK, better than yesterday – not so much sand. The track doesn't have a huge amount of grip and long runs aren't the easiest but at least the sun was out! The balance was slightly improved compared to yesterday but we're still working through certain things.
For today the wind did a 180° shift so the track was very different, and you could push in certain places where you couldn't yesterday. It was very gusty as I found out at turn 13 and the rear doesn't feel particularly great with this new regulation change but we're still trying to find the sweet spot.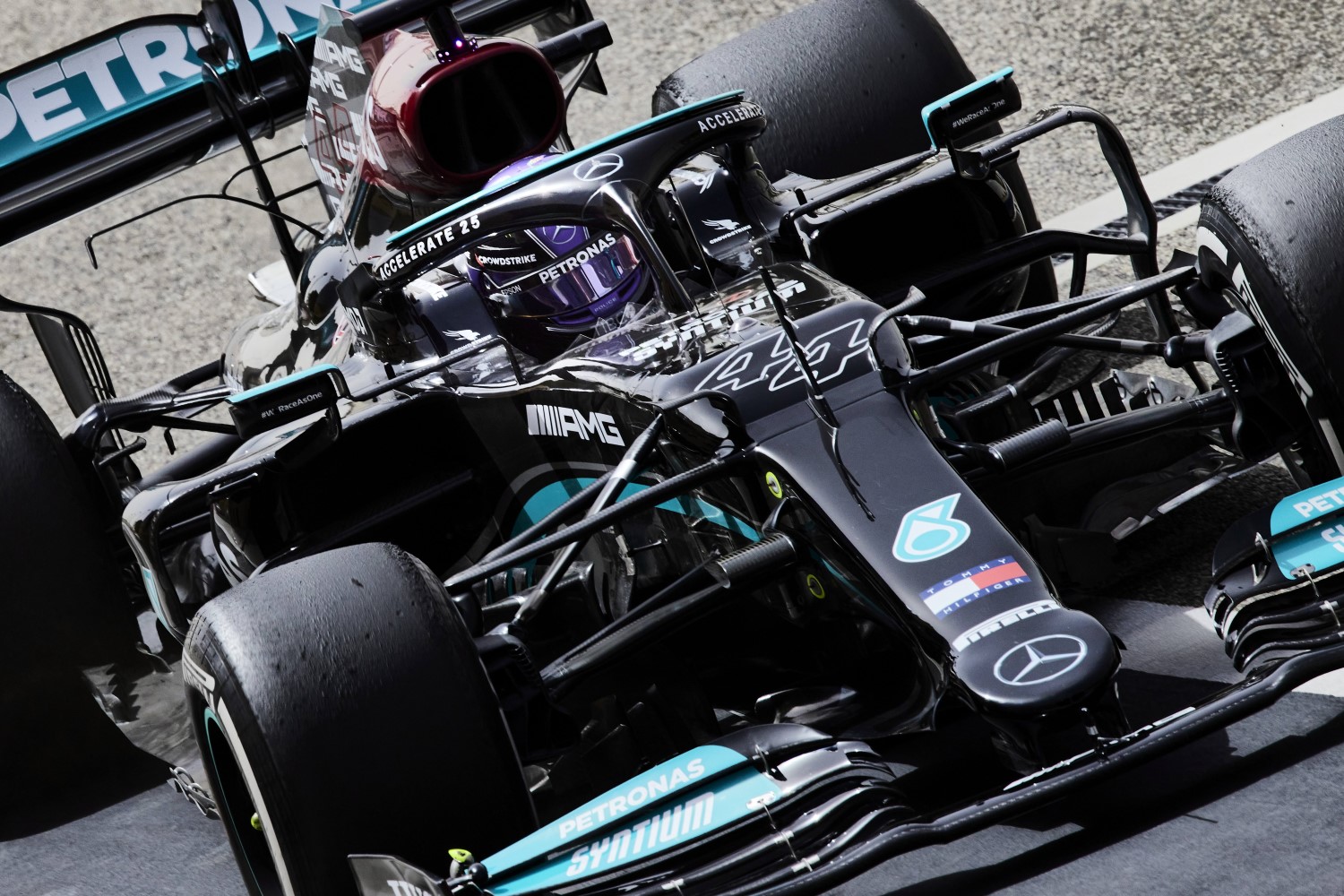 I've done 60-odd laps today and Valtteri missed a lot of track time yesterday so it's not a lot compared to other tests we've had but we're trying to be as effective as we can. We have less mileage than some of the others like Red Bull but we're just trying to stick to our program and manage the laps to try to be efficient. We're just focusing on understanding the car, there's no point in getting worried.
Andrew Shovlin
It was a better day than yesterday and we were able to run to plan in both sessions. Lewis was in for the morning working on setup items and data collection and Valtteri continued with similar work in the early part of the afternoon. We then spent the latter part of the day doing qualifying simulations with Valtteri on the softer compounds. We've made progress on the setup today and the balance was more together by the end of the session, albeit in calmer and cooler conditions. But the car is still a bit of a handful in the warmer and windier conditions of the morning and that's something we need to get to grips with tomorrow. It's going to be a busy day; we've got more than enough to do so we're hoping for a trouble-free day.
Sergio Perez
"It was great to do a full day of testing in the RB16B and even though conditions are very tricky out there we got through plenty of work and there is plenty of development to come. It's great to be working with the Team and I'm getting more and more used to things – I can already feel the potential. I have the morning tomorrow in the car, so I'm looking forward to getting in some more laps."
Head of Red Bull Race Engineering Guillaume Rocquelin
"Sergio got through a full race simulation today, including pit stops, which was very useful for him as he embeds with the Team even more and gets up to speed with all our procedures. We had a couple of small issues – nothing huge and it didn't affect our engineering program, so in a way these are things you want to find out about in testing. Those niggles aside, it was another solid day. It is clear that we have not been chasing lap times and have only run one of the harder compounds, so there are no real conclusions to be drawn from the overall time sheet. All in all, two good days and hopefully we'll close out the test with another productive day tomorrow."
Antonio Giovinazzi
"I am really happy with the work we did: it was a long day, with a lot of laps, but I think we ticked all the boxes on our list. We did long runs and qualifying runs and we managed to achieve all we set out to do. It was my last day in the car before the first race and I feel confident about the season. We worked very hard during the winter and we are ready for the first round: it's hard to say where we expect to stand, I think we have a good baseline but we won't know for certain until the first qualifying of the year."
Sebastian Vettel
"It was not such a busy day for me. We experienced a gearbox issue quite early on and that kept the car in the garage. The guys did a great job to quickly fit a new gearbox, and we got back out just before the end of the morning session. Doing so few laps today wasn't ideal because there is just one more day of testing before we come back here for the race, and I am still learning about this new car. Fortunately, things went a bit better this afternoon for Lance giving us some important information. Hopefully, we can have a more straightforward day tomorrow."
Lance Stroll
"Overall a very positive afternoon after a difficult morning for Sebastian where some technical issues limited our running. Track conditions were not so easy – it was still quite windy, but even in those conditions it felt great to be back driving and getting lots of laps under my belt. The afternoon program went to plan: we completed the main jobs and ticked off the test items. There's still lots to catch up on tomorrow, but I'm feeling pretty pleased with a solid afternoon."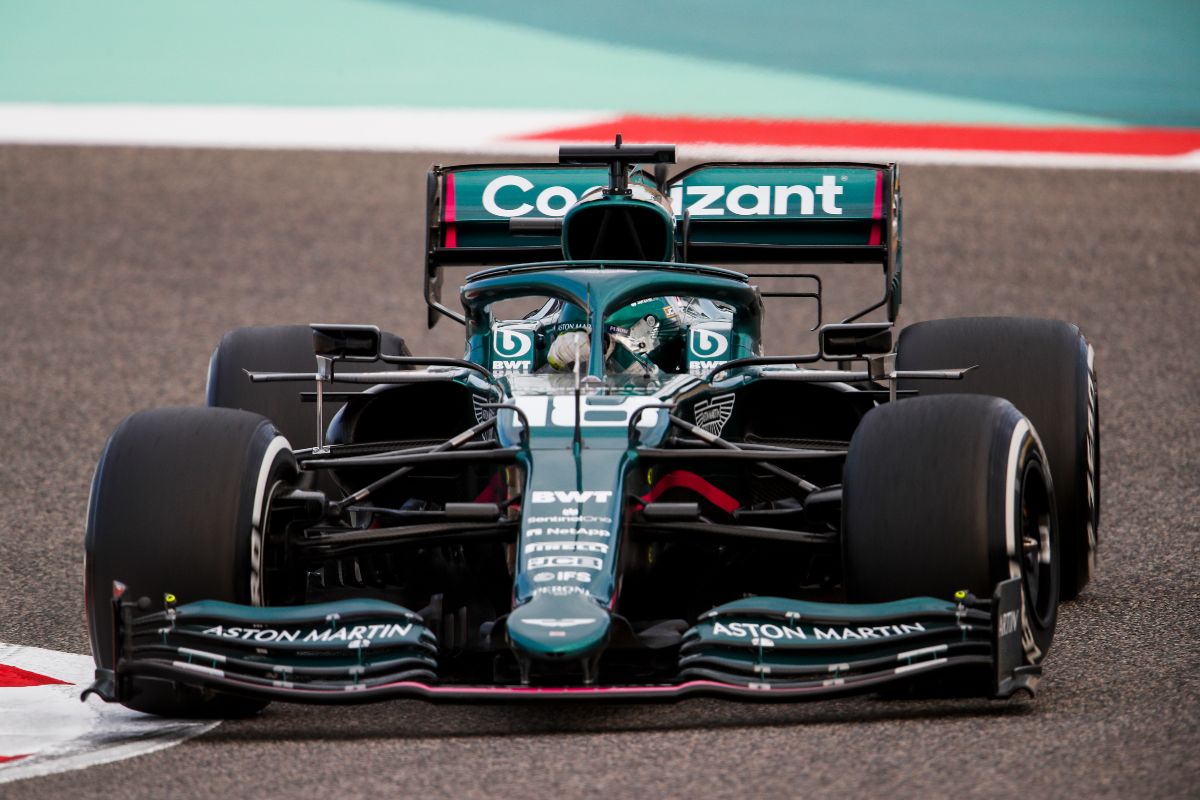 Nicholas Latifi
It was great to get some proper running back behind the wheel. It was nice to push the car in the dry and knock the dust off from the winter. It was a tricky day with the wind, but it was good to get some running in these conditions as there was lots to learn. As is normal in pre-season testing, there were a few half-spins as I was pushing to see what the limits were. I think we can be happy with the number of laps we completed today, and we now have a lot of data to analyze to be as prepared as possible for the first race of the season.
Pierre Gasly
"It's been another really positive day for me, with a lot of laps done this afternoon. We managed to complete all the high-fuel running that we wanted to at the start of the session and then some performance runs towards the end, with the softer compound. I feel really good in the car, especially compared to this time last year, so it's really positive for me. There are obviously places we still need to improve upon, but I think we're in a good place with one day left of running at this test. The Honda Power Unit is working really well so far and we haven't had any reliability issues which is great – I'm excited to get it out on track for the race. With only three days of testing – split between two drivers – I knew it would be difficult but considering how many laps we've been able to complete so far I'm feeling quite comfortable with the car ahead of the Bahrain Grand Prix."
Yuki Tsunoda
"I think for me on the driving side things are definitely improving each time I go out. The weather again today has been an issue, particularly with the changes in wind direction, so it's definitely been a big learning curve. I'm really starting to understand the car and how it reacts with different tire compounds now – my performance isn't perfect yet but I'm happy with how the test is going from my side. I'm also getting more confident in high speed corners, as I continue to understand the downforce levels of the car more with each run we do. It's good learning for the team, and also for myself, so hopefully we can put it all together tomorrow."
Day 2 Times
| | | | | | | |
| --- | --- | --- | --- | --- | --- | --- |
| POS | DRIVER | NAT. | TEAM | TIME | LAPS | Tires |
| 1 | Valtteri Bottas | FIN | Mercedes AMG Petronas Formula One Team | 1m30.289s | 57 | C5 |
| 2 | Pierre Gasly | FRA | Scuderia AlphaTauri Honda | 1m30.413s | 86 | C5 |
| 3 | Lance Stroll | CAN | Aston Martin Cognizant Formula One Team | 1m30.460s | 71 | C5 |
| 4 | Lando Norris | GBR | McLaren F1 Team | 1m30.586s | 52 | C4 |
| 5 | Antonio Giovinazzi | ITA | Alfa Romeo Racing Orlen | 1m30.760s | 125 | C5 |
| 6 | Charles Leclerc | MON | Scuderia Ferrari Mission Winnow | 1m30.886s | 73 | C5 |
| 7 | Nicholas Latifi | CAN | Williams Racing | 1m31.672s | 132 | C4 |
| 8 | Sergio Perez | MEX | Red Bull Racing | 1m31.682s | 117 | C2 |
| 9 | Daniel Ricciardo | AUS | McLaren F1 Team | 1m32.215s | 52 | C3 |
| 10 | Fernando Alonso | ESP | Alpine F1 Team | 1m32.339s | 128 | C2 |
| 11 | Yuki Tsunoda | JPN | Scuderia AlphaTauri Honda | 1m32.684s | 57 | C4 |
| 12 | Mick Schumacher | GER | Uralkali Haas F1 Team | 1m32.883s | 87 | C4 |
| 13 | Carlos Sainz Jr. | ESP | Scuderia Ferrari Mission Winnow | 1m33.072s | 56 | C3 |
| 14 | Nikita Mazepin | RUS | Uralkali Haas F1 Team | 1m33.101s | 76 | C4 |
| 15 | Lewis Hamilton | GBR | Mercedes AMG Petronas Formula One Team | 1m33.399s | 58 | C2 |
| 16 | Sebastian Vettel | GER | Aston Martin Cognizant Formula One Team | 1m38.849s | 10 | Proto |