Hamilton not worried about early Mercedes F1 woes
Despite spinning in Bahrain testing Saturday and despite his teammate Valtteri Bottas  losing Friday morning to gearbox issues, Lewis Hamilton is not worried because he knows his Mercedes F1 car is superior to every other car on the F1 grid.
"It was OK, better than yesterday – not so much sand," Hamilton said about Saturday testing.
"The track doesn't have a huge amount of grip and long runs aren't the easiest but at least the sun was out! The balance was slightly improved compared to yesterday, but we're still working through certain things.
"For today the wind did a 180° shift, so the track was very different, and you could push in certain places where you couldn't yesterday. It was very gusty as I found out at turn 13 and the rear doesn't feel particularly great with this new regulation change, but we're still trying to find the sweet spot.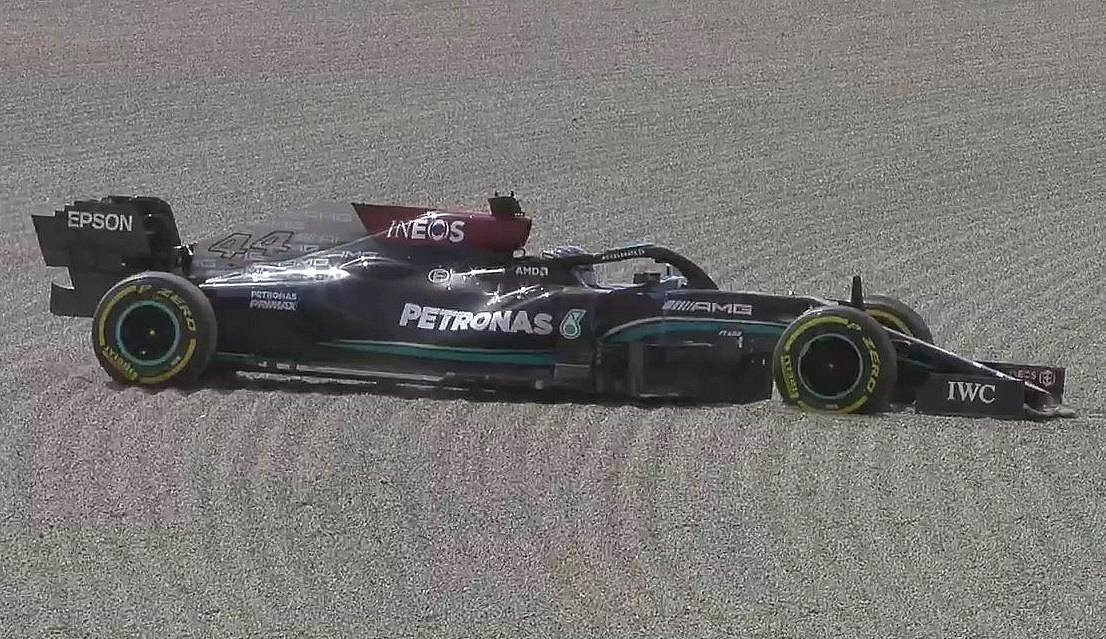 "I've done 60-odd laps today and Valtteri missed a lot of track time yesterday, so it's not a lot compared to other tests we've had, but we're trying to be as effective as we can.
"We have less mileage than some of the others like Red Bull, but we're just trying to stick to our program and manage the laps to try to be efficient. We're just focusing on understanding the car, there's no point in getting worried."
Hamilton engineer Andrew Shovlin, also expressed optimism.
"It was a better day than yesterday, and we were able to run to plan in both sessions.
"Lewis was in for the morning working on setup items and data collection and Valtteri continued with similar work in the early part of the afternoon. We then spent the latter part of the day doing qualifying simulations with Valtteri on the softer compounds.
"We've made progress on the setup today and the balance was more together by the end of the session, albeit in calmer and cooler conditions.
"But the car is still a bit of a handful in the warmer and windier conditions of the morning and that's something we need to get to grips with tomorrow. It's going to be a busy day; we've got more than enough to do so we're hoping for a trouble-free day."