Verstappen tops final F1 preseason test in Bahrain
It's hard to tell who is sandbagging and who is showing their real pace, but if preseason testing is any indication, Red Bull, and it's 'B' team AlphaTauri, are the early favorites for the 2021 F1 season. Meanwhile, the Aston Martin cars were way at the back of the grid, barely able to keep their green cars running for an entire session.
Red Bull's Max Verstappen set the pace on the final day of pre-season testing, just ahead of AlphaTauri rookie Yuki Tsunoda who ensured a Honda-engined one-two at the top of the time sheets in Bahrain.
Tsunoda set a string of flying laps late in the session on softest C5 tires, and as Verstappen bolted on C4s, the two engaged in a scintillating time attack under the lights. But it was Verstappen who came out top with a time of 1m28.960s, Tsunoda just 0.093s off. Verstappen's teammate Sergio Perez topped the morning session on C4 tires and ended up sixth overall to complete an encouraging test for Red Bull.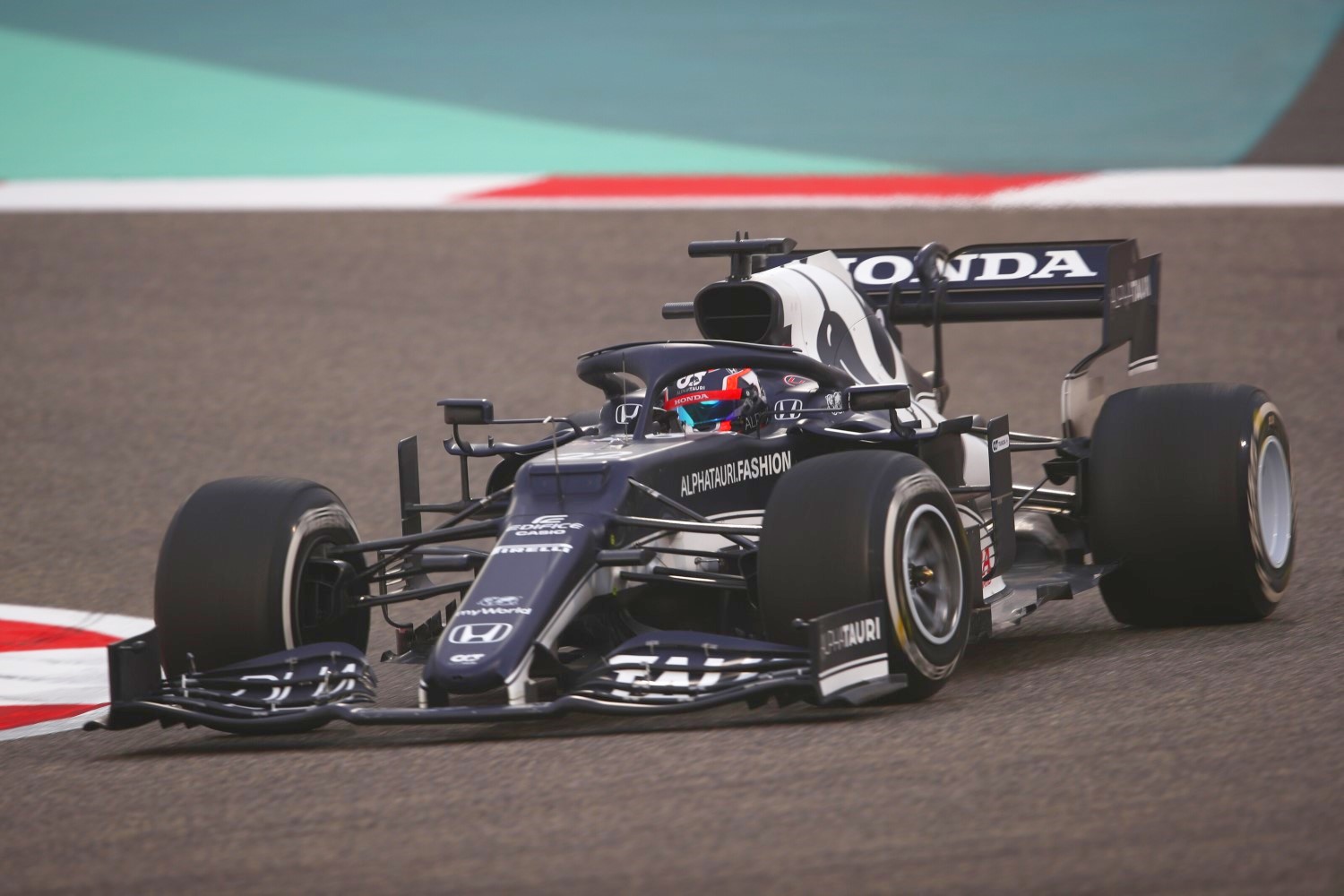 Third quickest was Carlos Sainz Jr. who showed that Ferrari may have finally put their straight-line speed deficit to bed.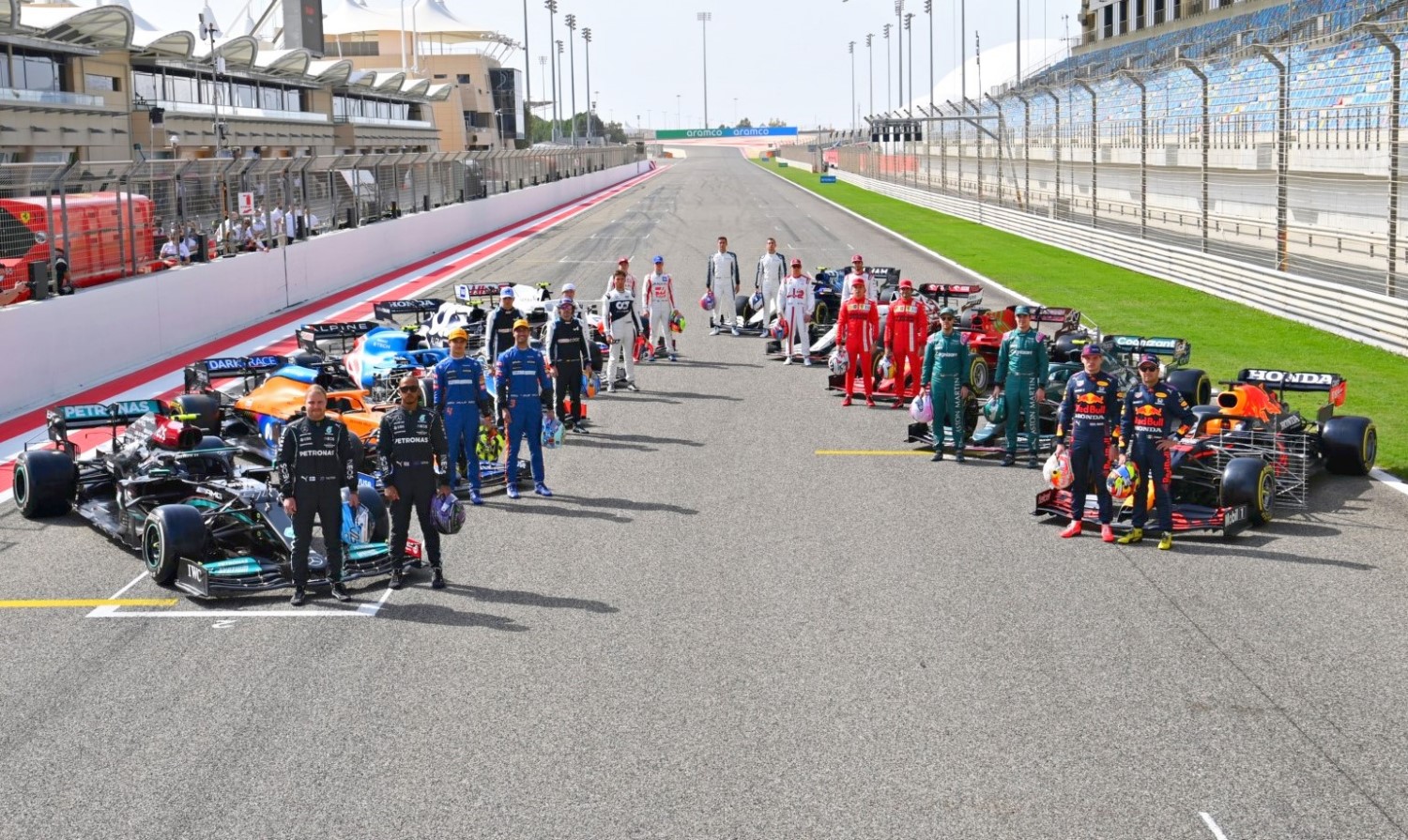 Kimi Raikkonen rounded out the top-5 in his similarly powered Alfa Romeo Ferrari. The third day of running on the Sakhir circuit saw Raikkonen notch the highest lap count across the board, with 166 laps to the Finn's name
Sandbagging Lewis Hamilton was 6th quick, but found it difficult to string together fast sectors in his final qualifying speed runs, even spinning in his final few laps in what looked like an unstable W12 car.
The struggling Aston Martin encountered further issues today, which saw Sebastian Vettel miss out on running under the lights. He completed a decent 56 laps, but the problem – revealed to be a loss of turboboost pressure – prevented Vettel from participating in the last 90 minutes of the session. He finished 17th in the pace charts, his teammate Lance Stroll last and 18th .
Day 3 Quotes
Valtteri Bottas (Mercedes)
Day one was compromised for me so I'm pleased the past two days have been efficient and clean. Today, like yesterday, we had plenty of laps and ran good quality tests. I'm still not entirely comfortable, but we've been moving forward and getting better. There's still more work to do; we've collected lots of data over these past few days which we will analyze to help us make the car faster ahead of the first race.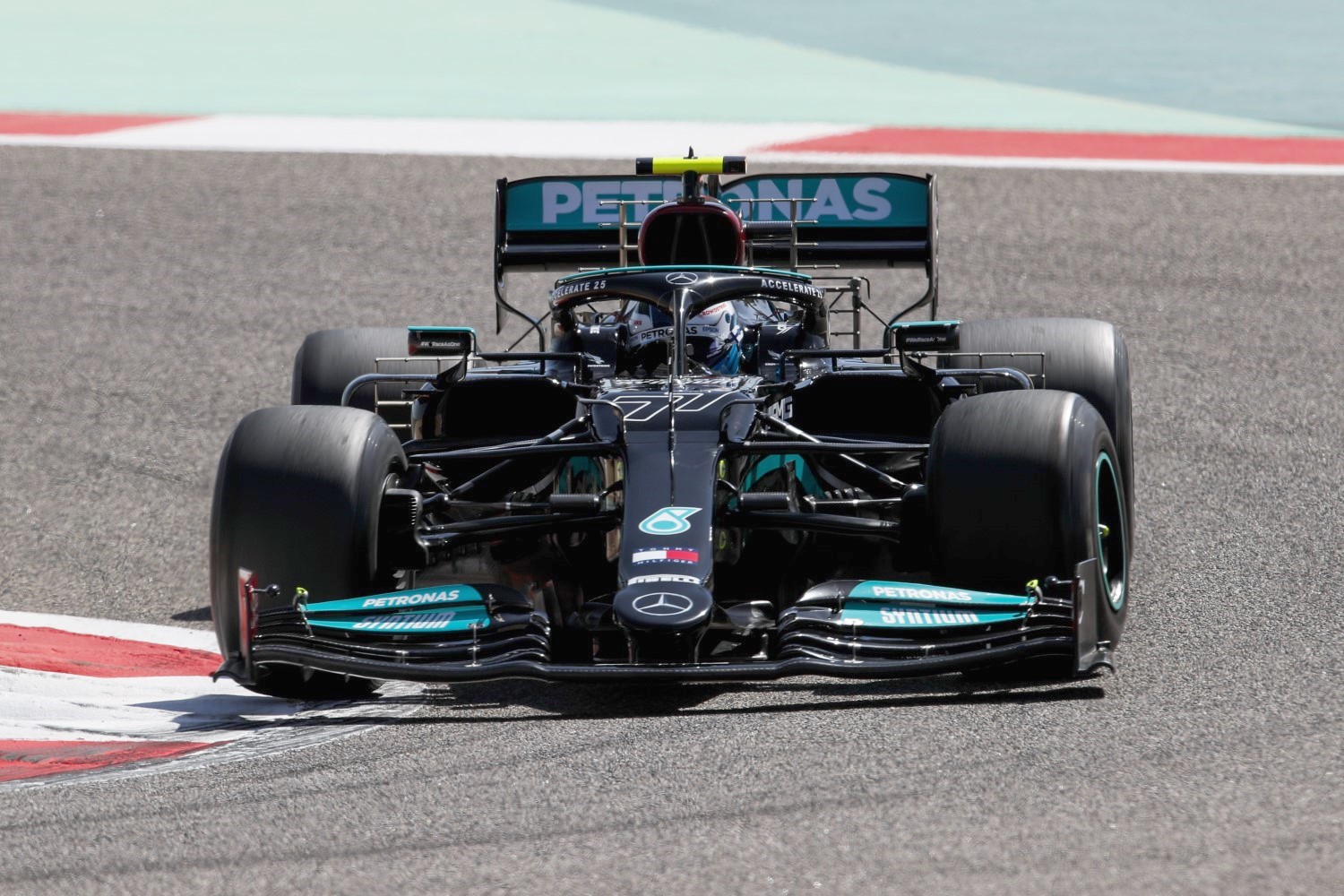 Time is even more limited now with the recent changes, but our recovery from the first day has been very good. I absolutely believe that the car and team has the potential to fight for the title. I don't think the package is quite there yet in terms of performance, but I have no doubt it will be. I feel like I've had enough time in the car, performing short runs and long runs, and I really feel comfortable and confident. From my side I'm ready and as a team, we will be ready.
Lewis Hamilton (Mercedes)
I've never been a massive fan of testing, I just love racing! It's probably the only year I would have asked for more days though, because we've got lots of work to do. We've never felt in the past that we were quicker than everyone else after testing because you never know what people are doing with the fuel and set-ups. We always just focus on understanding our car the best way we can so if I'm honest, I feel the same this year. We won't know until we get to qualifying in two weeks' time exactly where we stand.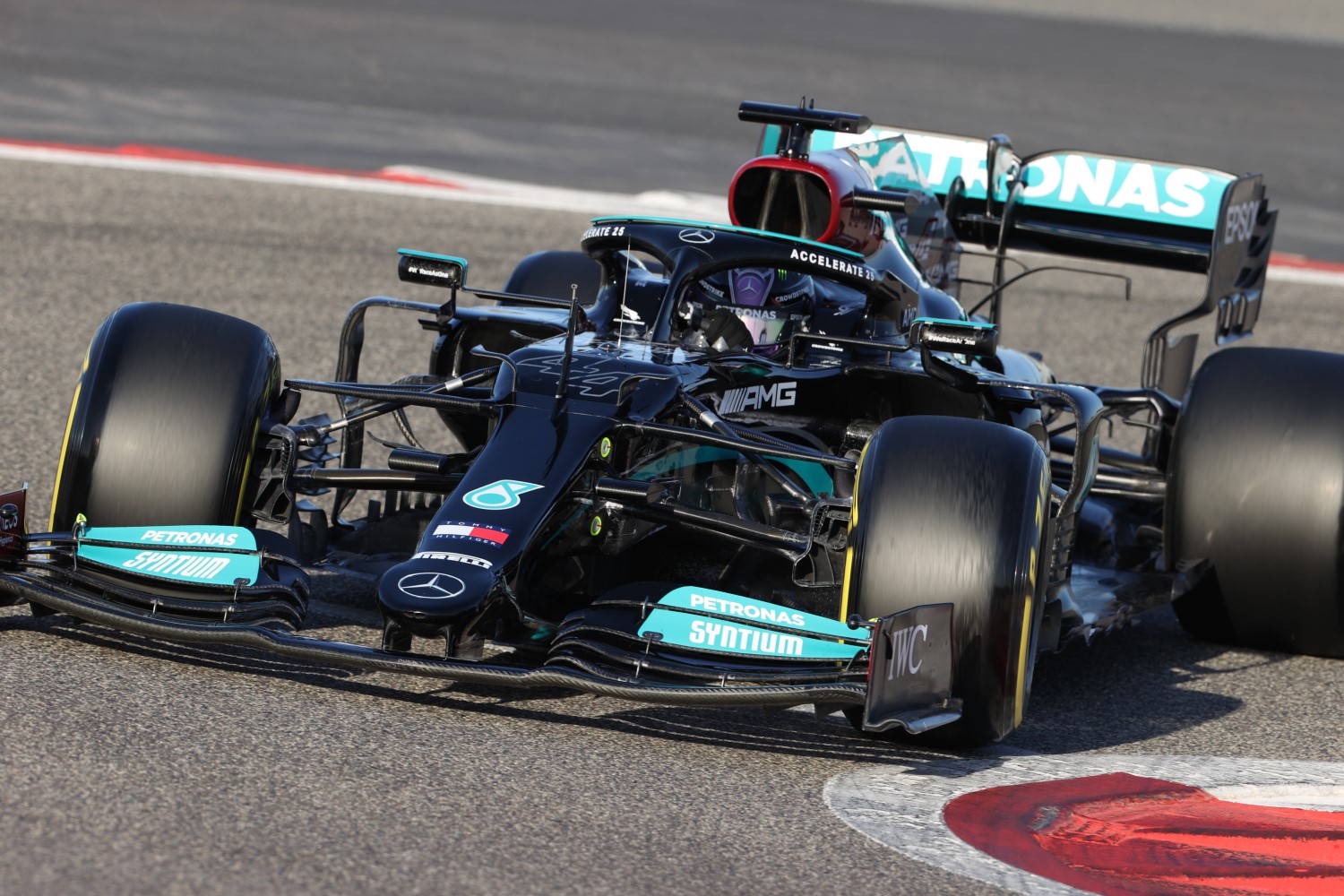 Today we made some improvements but it's still not where we want to be. I can't pick out any one area, it just feels globally through the lap that we need to improve. I'm looking forward to getting back into competition and back in that focus mode. Our team is all rowing in the same boat – we win and we lose together. I'm just happy to start another journey together with these boys and girls.
Andrew Shovlin (Mercedes Engineer)
We've had another day with good reliability where we were able to run to plan throughout the day. Valtteri was doing long run setup work in the morning and Lewis doing a mix of long run work and qualifying work in the afternoon. We've made a bit of progress with the balance on higher fuel and the car was more predictable, but we can see from the data we've collected over the last few days that on race pace, we're not as quick as Red Bull. The lower fuel work was a more confusing picture, we didn't gain enough, and we need to go and look at our approach as far too many cars were ahead of us on pace today. We've had issues in recent years with pace in winter testing and managed to make good progress before the first race, but we may have our work cut out this time. We've not got long before we're back here for the race, so we've planned a program of work to try and understand some of our issues and will be leaving no stone unturned in our efforts to find some more speed over the next ten days.
Lance Stroll (Aston Martin)
"I'm very happy with today's work. We ran to our program and collected lots of useful data by doing race simulations and long runs. We completed our job list for the day, which is a really good way to end the test after we lost out on a bit of running yesterday. We've got plenty of data to go over now to improve our understanding of the car, so that's a nice position to be in – especially considering there were only three days of testing this year. I'm looking forward to starting the season here in Bahrain. We can go away now and make more improvements before we come back for the race."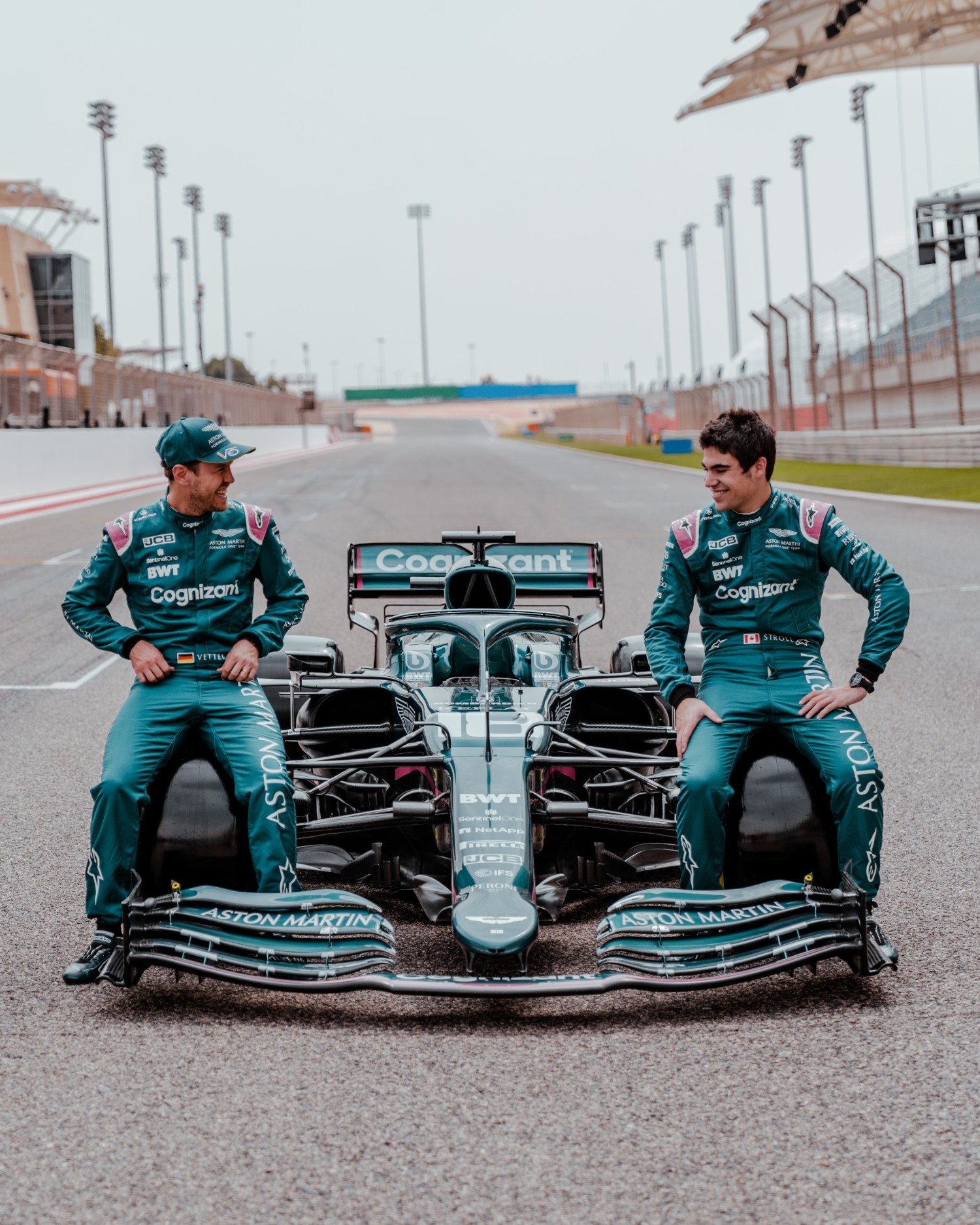 Sebastian Vettel (Aston Martin)
"We got plenty of laps on the board today, despite an early finish [caused by a loss of boost pressure]. Lance did a good amount of laps this morning too, so there's a lot of data for us to work with. My running today was very useful and the track conditions were better, so that was a big help in understanding this car. This test has definitely helped me learn where I can improve as a driver with the car and where the team can improve the AMR21 too. It's been a good learning curve, and I'm excited to keep progressing with the car. I'm looking forward to racing here in Bahrain in two weeks."
Otmar Szafnauer (Aston Martin CEO & Team Principal)
"A pretty busy week where we learned a huge amount despite a few challenges here and there – including a sandstorm on Friday. Between them, Lance and Sebastian covered a total of 314 laps this week, and we've now got a vast amount of data to digest before we come back here for the race. We lost a bit of track time with some technical issues over the weekend, especially for Sebastian yesterday, but that's one of the reasons why we go testing. One of the main tasks this week was to continue helping Sebastian settle into the team, and we've made a lot of progress already. Lance was able to conduct our program as planned this morning, gaining some useful data on the long runs, race simulations and shorter runs too. It leaves us well-placed to come back here for the race later this month."
Sergio Perez (Red Bull)
"It's crazy to think that pre-season has already finished, it feels like it only just started. I think this is the shortest pre-season ever in my career! There's a very limited amount of running and testing, but we managed to work through a lot of set-up options and are improving every time we get into the car. I'm very excited about the season and I think we've got a good car underneath us, but I still have a lot to learn in the car to get the maximum out of it. The Team is doing a fantastic job. It doesn't really matter where we start in Bahrain, it matters where we finish in Abu Dhabi. Now we just want to look forward to the race weekend. We're going to take it step by step and be patient in the beginning and then things will come to us."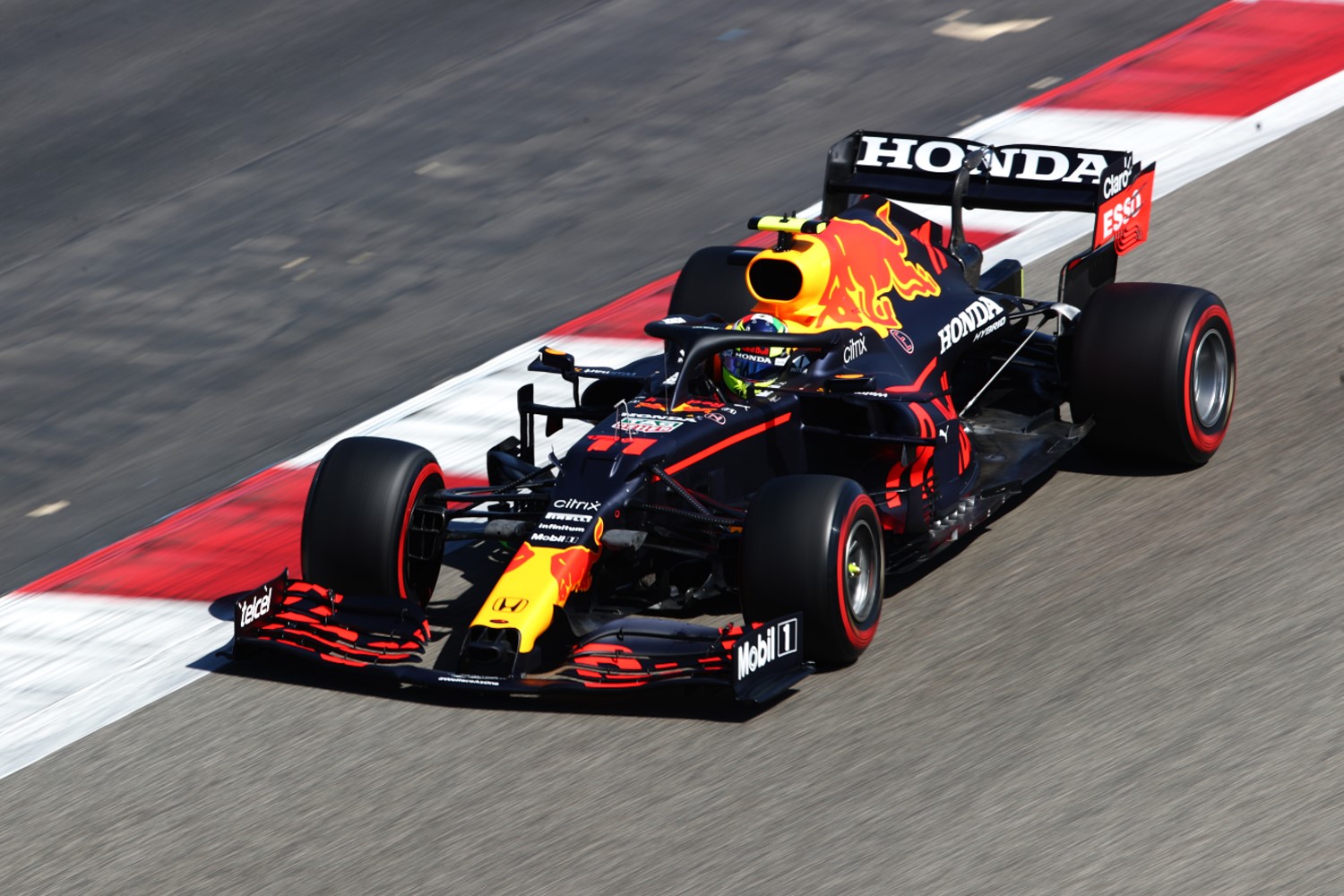 Max Verstappen
"It was another good day, and we got through the whole program. Conditions were a bit different to day one so we had to adjust the car a bit as we went along but from our side it was very smooth, as it has been throughout the whole test. I think we can say it has been a good weekend but of course that doesn't give you any guarantees and all teams are doing different programs at testing. We always look into what we can improve and for sure there are still things we want to work on, but I think all teams will have that. We'll find out for sure in a couple of weeks in Q3 where we really are but in general I would say the car feels good, and I'm looking forward to going racing."
Guillaume Rocquelin (Red Bull Head of Race Engineering)
"Both sessions today were identical in terms of run plan. As opposed to the first couple of days, today was more about trying to optimize the car and understand where we're going, so shorter runs, more set-up items, a bit more time in the garage. We were still doing some development work but also really getting the crew and the drivers up to speed in terms of procedures and pit stops. It was a similar plan for both drivers and similar results for both. Overall, this has been a positive test phase. Three days are never going to be enough; I don't think anyone would say they are, but in terms of the time available, what we got out of this test was very useful. We've got a really good base to build from and we're looking forward to coming back to Bahrain in a couple of weeks."
Yuki Tsunoda (AlphaTauri)
"Jumping out of the car in P2 today is a great feeling – of course you can't get too ahead of yourself, as it's only testing, but it's great to finish the three days on a high. I've learned so much over the last few days and collected crucial data for the team that we'll now go back and analyze ahead of the first race. I think for me it's great that we're returning here so soon for the start of the season as I've managed to complete a lot of running here now and understand the track well. We've had a few small teething problems, but that's exactly what you'd expect from testing – we're here to work everything out, so we have the best possible package available to us come race day. I'll continue working hard over the next few weeks, and I'm excited for it to start!"
Pierre Gasly (AlphaTauri)
"Now that the three days of testing are over, I can't wait to start racing, we've managed to complete our full testing schedule and have a good understanding of everything. Preparing for the race, we know the car's strengths, and we know where we can still make some improvements. I feel confident in the car and I think we're in a much better place than we were this time last year. I think we know where we'll be fast, and we have understood how to work on the car further. I really hope we can be in the fight this season and get some good points. Honda has also done a great job with the Power Unit and so far, we're really happy with it – it's a strong step forward, compared to last year, and the reliability has been perfect all three days, which is really positive. I'm excited for us to get to qualifying at the Bahrain Grand Prix because I think that's when we'll really see what everyone can do."
Kimi Raikkonen – Alfa Romeo
"It was a positive day from a work point of view. We got all we came here for, and now we just have to see where we are when we're back here racing in two weeks. Times in testing don't mean anything and, right now, we don't know how all the other teams are performing. But we know how our car does, and feeling wise, it is better than last year. I guess we are faster than at our best at the end of 2020, but whether that translate into a better performance in the races, that we will have to see."
Jan Monchaux, Technical Director Alfa Romeo
 "Another very productive test day – possibly the most productive of the three – to bring our preseason to an end. It was a flawless session in which we managed to achieve even more than we had set out to do: I think 422 laps over three days is a new record for our team. Kimi's program for today was similar to the one we had yesterday with Antonio, and we carried out some very good work on both our race trim and qualifying performance. It was important to have a positive outcome today as the conditions were probably the most representative of what we will experience during the race weekend.
"The results are encouraging, but we're not getting carried away: we know there is still a lot of work to do. This was just a friendly game: just a milestone on the long road that is the 2021 season. We feel ready to start the championship, and we feel better prepared than last year. The car was reliable throughout the week, and we improved on the weaknesses we had in 2020. Now we have ten days to study all the data we have gathered and find a bit more performance on both the single lap and over a race distance. Everyone will have raised their game by the time we're back here in two weeks' time and we'll need to be ready."
Dave Robson (Williams Head of Vehicle Performance)
We can be pleased with our day's work today. The car ran reliably throughout, which is testament to the skill and effort of all those in Grove and at the track involved in designing, manufacturing and operating it. We were able to complete over 850km of valuable running, which enabled us to do a lot of testing and to gain further experience of the new Pirelli tires. We worked through a good program that included all aspects of a typical race weekend and which stressed the team, including George. Everyone rose to the challenge and is now looking forward to the real test in a few weeks' time.
It is too early to comment on the pace of FW43B, but we are pleased with our initial findings. There are a lot of things to work on and improve, but we have a good understanding of the strengths and weaknesses of the car. We have a good opportunity over the next few days to identify areas that we can develop before the first race, and out of this will come some new test items and a run program for FP1. We are looking forward to running the car again soon and seeing just how much we can extract from it.
George Russell (Williams)
It was a very productive day, and we put a lot of laps on the board, 158 in the end. The team did a great job over these three days, we have had no reliability issues, and everything ran smoothly. Ultimately, performance is what we are here for, and I think we have a lot to analyze. Some of our competitors do seem very quick, but equally I think the conditions did not always favor us. We have lots to analyze but overall, it has been a positive test for the team.
Day 3 Test Times
| | | | | | | | | |
| --- | --- | --- | --- | --- | --- | --- | --- | --- |
| Pos | No. | Driver | Team | Engine | Laps | Time | Behind | Gap |
| 1 | 33 | Max Verstappen | Red Bull | Honda | 64 | 1m28.960s | 0.000s | 0.000s |
| 2 | 22 | Yuki Tsunoda | AlphaTauri | Honda | 91 | 1m29.053s | 0.093 | 0.093 |
| 3 | 55 | Carlos Sainz Jr. | Ferrari | Ferrari | 79 | 1m29.611s | 0.651 | 0.558 |
| 4 | 7 | Kimi Raikkonen | Alfa Romeo | Ferrari | 166 | 1m29.766s | 0.806 | 0.155 |
| 5 | 44 | Lewis Hamilton | Mercedes | Mercedes | 54 | 1m30.025s | 1.065 | 0.259 |
| 6 | 63 | George Russell | Williams | Mercedes | 158 | 1m30.117s | 1.157 | 0.092 |
| 7 | 3 | Daniel Ricciardo | McLaren | Mercedes | 76 | 1m30.144s | 1.184 | 0.027 |
| 8 | 11 | Sergio Perez | Red Bull | Honda | 49 | 1m30.187s | 1.227 | 0.043 |
| 9 | 14 | Fernando Alonso | Alpine | Renault | 78 | 1m30.318s | 1.358 | 0.131 |
| 10 | 16 | Charles Leclerc | Ferrari | Ferrari | 80 | 1m30.486s | 1.526 | 0.168 |
| 11 | 4 | Lando Norris | McLaren | Mercedes | 56 | 1m30.661 | 1.701 | 0.175 |
| 12 | 10 | Pierre Gasly | AlphaTauri | Honda | 76 | 1m30.828 | 1.868 | 0.167 |
| 13 | 31 | Esteban Ocon | Alpine | Renault | 61 | 1m31.310s | 2.350 | 0.482 |
| 14 | 9 | Nikita Mazepin | Haas | Ferrari | 67 | 1m31.531s | 2.571 | 0.221 |
| 15 | 47 | Mick Schumacher | Haas | Ferrari | 78 | 1m32.053s | 3.093 | 0.522 |
| 16 | 77 | Valtteri Bottas | Mercedes | Mercedes | 86 | 1m32.406s | 3.446 | 0.353 |
| 17 | 5 | Sebastian Vettel | Aston Martin | Mercedes | 56 | 1m35.041s | 6.081 | 2.635 |
| 18 | 18 | Lance Stroll | Aston Martin | Mercedes | 80 | 1m36.100s | 7.140 | 1.059 |