Rumor: NASCAR to race on the streets of Chicago
(5th Update)
An announcement could be made around 2:30 p.m. today that NASCAR Cup races will be racing on the streets of downtown Chicago.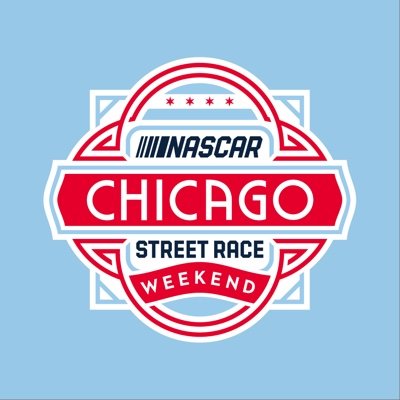 Road America is expected to lose its NASCAR Cup Series race slot for 2023 as part of the move.
---
July 7, 2022
This rumor is upgraded to 'fact' today.
NASCAR's dream of holding a race on the streets of Chicago appears poised to become a reality.
According to a letter obtained by The Athletic through a public records request, the City of Chicago has expressed its endorsement for an event to be held in the city for a three-year stretch beginning in 2023.
"Chicago is incredibly enthusiastic about the opportunity to serve as host of the 2023, 2024 and 2025 NASCAR Chicago Street Course events, and we stand ready to welcome NASCAR fans to our world class city," the letter states. "This would be a historic partnership for NASCAR and the city of Chicago, and our department is committed to collaborating and supporting NASCAR to execute the events in a safe and secure manner."
No contract is officially signed between NASCAR and the city, but an announcement is tentatively planned for July 19, sources confirmed to The Athletic. While something could scuttle NASCAR racing in the third-largest media market, the deal is expected to be finalized.
The letter from the city is addressed to Ben Kennedy, NASCAR's senior vice president of racing development and strategy and great-grandson of NASCAR founder Bill France Sr. and signed by Erin Harkey, commissioner, Department of Cultural Affairs & Special Events, City of Chicago.
"As Commissioner of the City of Chicago's Department of Cultural Affairs and Special Events (DCASE), I am thrilled about the potential opportunity to host the NASCAR Street Course events here in Chicago," Harkey wrote to Kennedy. "DCASE is dedicated to enriching Chicago's artistic vitality and cultural vibrancy, and our strong partnership with the Chicago Sports Commission ensures that NASCAR fans would be treated to a diverse and unforgettable experience."
---
June 17, 2022
This rumor is getting 'very' strong.
SBJ's Adam Stern reports that NASCAR is getting closer to announcing a new street race in Chicago that would start next year, per his sources.
Not yet clear who would lose a race, but NASCAR appears open to dropping a road course and Road America doesn't have a deal yet for 2023.
---
February 28, 2022
According to Adam Stern of SBJ, NASCAR remains in talks to bring a street race to Chicago, and the working goal is to hold the event for the first time next season in 2023, per sources.
The talks are said to be ongoing and complicated, so they could still collapse without a deal.
NASCAR is not expected to finalize the '23 schedule for several more months.
Supporters within NASCAR, and the sanctioning body, have been in talks with the city of Chicago for more than a year now about the possibility. NASCAR subtly made clear last year that it was eyeing this idea when it ran an iRacing event through the virtual streets of Chicago. Sources at the time confirmed to SBJ that a real-life event was actively being negotiated.
---
April 27, 2021
This rumor is upgraded to 'strong' today. NASCAR is exploring running a real-life street circuit race in Chicago in the coming years, sources say.
The earliest it would happen is 2022, but planning is still in the early to middle stages, and it's possible the project could get delayed reports Adam Stern.
What's the over/under on the number of carjackings or shootings before the green drops?
---
March 24, 2021
NASCAR and iRacing will unveil a Chicago street course that runs through Grant Park and just north of Soldier Field for the eNASCAR iRacing Pro Invitational Series race on June 2 on FS1. The course will run on some of Chicago's most famous streets, including Lake Shore Drive, Michigan Avenue and Columbus Avenue.
The addition of the Chicago street course to iRacing leads to the next question: Is this in preparation for a street course on the actual NASCAR Cup Series schedule?
"The impetus right now is solely that virtual event and bringing that to life on June 2," said NASCAR Vice President Ben Kennedy, who handles NASCAR's scheduling initiatives. "That's been our focus in the near-term.
"If there is an opportunity to explore different types of venues or new markets in the future, I think there are certainly a ton of options out there, whether it's Chicago or other markets."
NASCAR is working with The Specialized Marketing Group Inc. in Chicago on its potential street race, and TSMGI helped with the development of this course. They worked with the city to momentarily shut down streets on the circuit last fall to allow for a moving scanning truck that collected data for iRacing, which NASCAR has used to create prototypes of tracks to determine what works best. Bob Pockrass/Fox
Now throw your hands up in the sky. 🙌

The Chicago Street Course is coming to @iRacing and the #ProInvitationalSeries: https://t.co/itsAvhMfbr#NASCARStreetCHI pic.twitter.com/lCAJdH2B6P

— NASCAR (@NASCAR) March 24, 2021