Bahrain GP: Verstappen tops opening practice over Bottas
Max Verstappen turned a lap of 1m31.394s  to top opening practice for the Bahrain GP in his #33 Red Bull Honda.  There is much more to come from Verstappen who made a mistake on his fastest lap.
Valtteri Bottas was 2nd quick in the #77 Mercedes 0.298s back.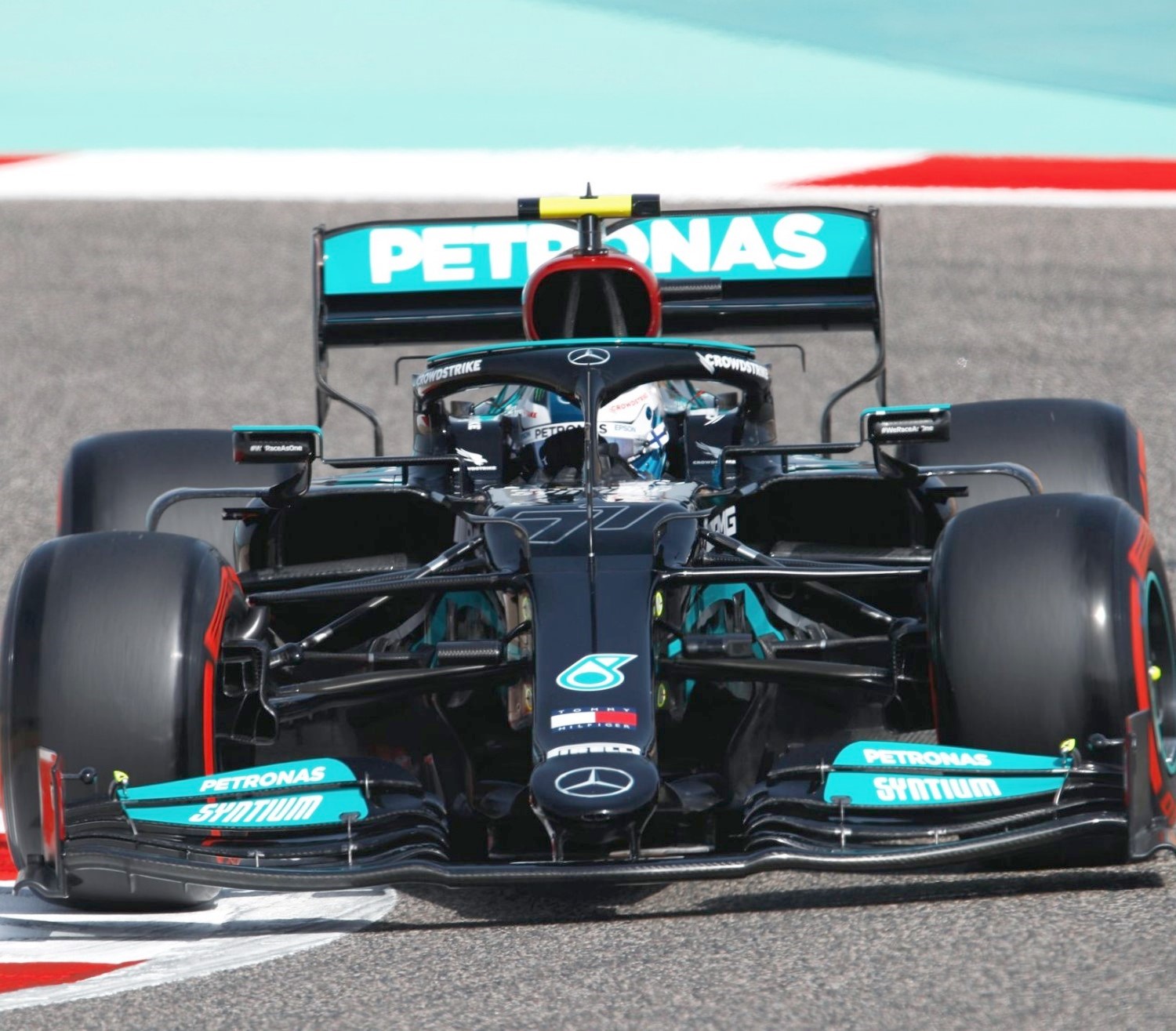 Lando Norris was third quick for McLaren -Mercedes 0.503 behind. He was followed closely by Lewis Hamilton in the #44 Mercedes and Charles Leclerc in the #16 Ferrari, 0.527s and 0.599s behind respectively.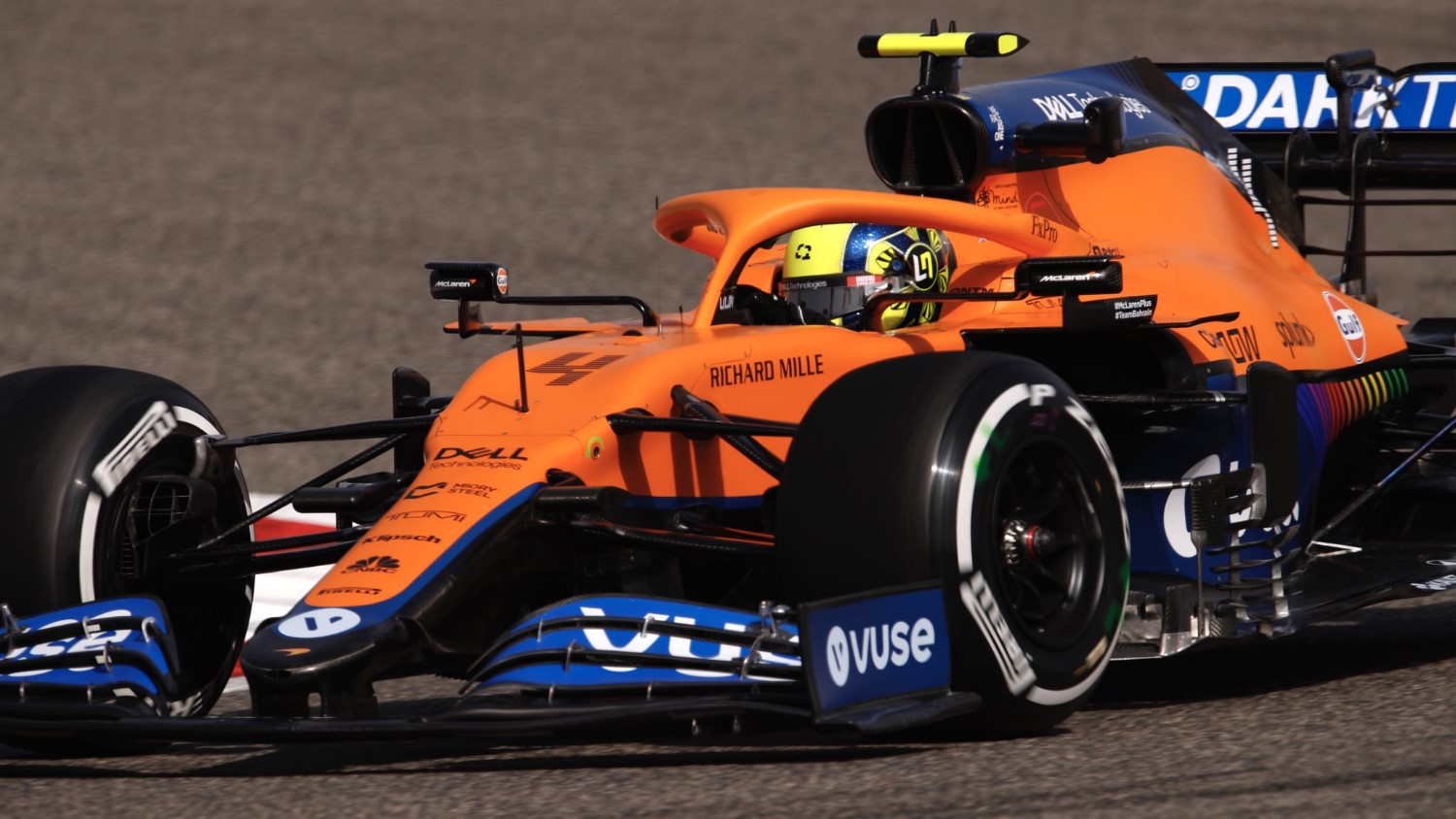 Completely lost, or sandbagging, so far are the two Aston Martins of Sebastian Vettel and Lance Stroll 12th and 13th and 1.763s and 1.839s behind.
However, they were not as out to lunch as the Haas team, both cars dead last 4-seconds off the pace.
Remember it is the least representative session of the weekend, with FP2 more likely to reveal the pecking order. But it is a strong start for Red Bull nonetheless.
Practice 1 Results
| | | | | | | |
| --- | --- | --- | --- | --- | --- | --- |
| POS | NO | DRIVER | CAR | TIME | BEHIND | LAPS |
| 1 | 33 | Max Verstappen | Red Bull Racing Honda | 1:31.394 | +0.000s | 12 |
| 2 | 77 | Valtteri Bottas | Mercedes | 1:31.692 | +0.298s | 17 |
| 3 | 4 | Lando Norris | McLaren Mercedes | 1:31.897 | +0.503s | 20 |
| 4 | 44 | Lewis Hamilton | Mercedes | 1:31.921 | +0.527s | 15 |
| 5 | 16 | Charles Leclerc | Ferrari | 1:31.993 | +0.599s | 14 |
| 6 | 11 | Sergio Perez | Red Bull Racing Honda | 1:32.071 | +0.677s | 15 |
| 7 | 10 | Pierre Gasly | AlphaTauri Honda | 1:32.195 | +0.801s | 23 |
| 8 | 55 | Carlos Sainz | Ferrari | 1:32.366 | +0.972s | 15 |
| 9 | 3 | Daniel Ricciardo | McLaren Mercedes | 1:32.434 | +1.040s | 20 |
| 10 | 99 | Antonio Giovinazzi | Alfa Romeo Racing Ferrari | 1:32.786 | +1.392s | 16 |
| 11 | 7 | Kimi Räikkönen | Alfa Romeo Racing Ferrari | 1:33.134 | +1.740s | 18 |
| 12 | 5 | Sebastian Vettel | Aston Martin Mercedes | 1:33.157 | +1.763s | 21 |
| 13 | 18 | Lance Stroll | Aston Martin Mercedes | 1:33.233 | +1.839s | 20 |
| 14 | 22 | Yuki Tsunoda | AlphaTauri Honda | 1:33.329 | +1.935s | 21 |
| 15 | 31 | Esteban Ocon | Alpine Renault | 1:33.528 | +2.134s | 20 |
| 16 | 14 | Fernando Alonso | Alpine Renault | 1:33.872 | +2.478s | 18 |
| 17 | 63 | George Russell | Williams Mercedes | 1:34.127 | +2.733s | 22 |
| 18 | 6 | Nicholas Latifi | Williams Mercedes | 1:34.340 | +2.946s | 22 |
| 19 | 47 | Mick Schumacher | Haas Ferrari | 1:34.501 | +3.107s | 16 |
| 20 | 9 | Nikita Mazepin | Haas Ferrari | 1:34.975 | +3.581s | 16 |