Rumor: NASCAR teams worried about dirt track holding up
(Update)
This rumor is upgraded to 'fact' today. The races will go yellow every 50 laps to fix the track and allow the teams to change tires, which are wearing at an alarming rate.
Working in collaboration with drivers, teams, Bristol Motor Speedway and Goodyear, NASCAR will extend the Stage 1 and Stage 2 distances, add two competition cautions and increase tire allotment. The result: there are now important additional opportunities to prep the track during the competition cautions, and more opportunities for teams to change tires — all of which should result in better racing for the first NASCAR Cup Series race on dirt in 50 years.
The tweaks:
• Stages: Stage 1 will now end on Lap 100 (previously Lap 75) and Stage 2 will now end on Lap 200 (previously Lap 150). The race will still consist of 250 laps.
• Competition cautions: There will be competition cautions on Laps 50 and Lap 150 — the exact midway point of Stage 1 and Stage 2. That will allow NASCAR two additional opportunities for track prep and also allows teams the chance to pit. Laps will not count once NASCAR sends the free pass car around.
---
March 27, 2021
The clay dirt track at Bristol is already showing signs it is not going to hold up to full race distances at Bristol this weekend.
Not only was the dust in the air horrendous, the track surface looked like the Grand Canyon after Friday practice.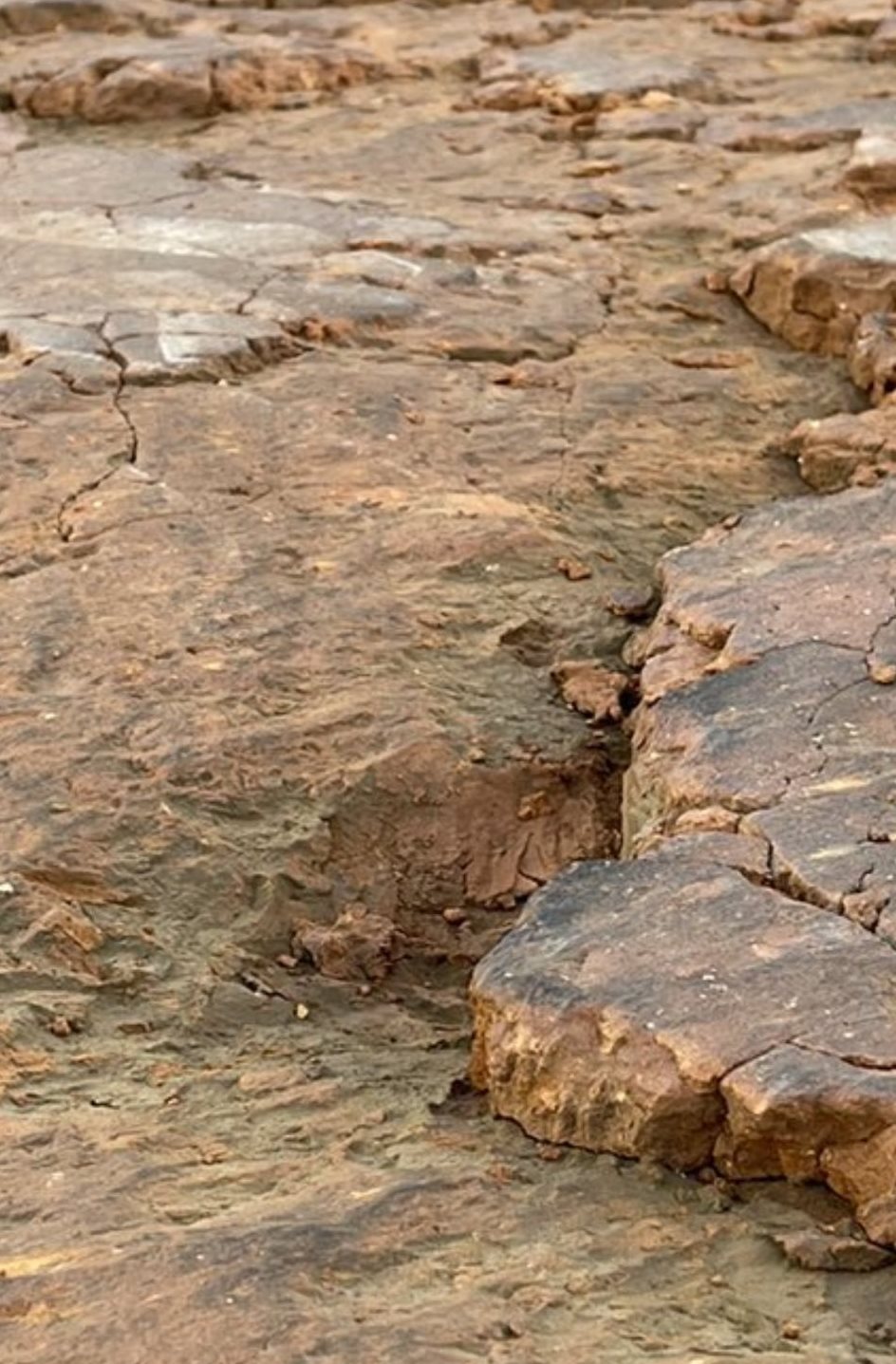 By Stage 3 of the Cup race things might begin to get dicey.
Drivers all seem to like it, and drivers seem to like "hard to drive cars". Nobody is complaining about spoilers, splitters, or downforce means that we might be about to witness a great show.
Or a Cluster F!
Some Cup drivers hope NASCAR gives teams an extra set of tires and adds a break in the final stage of Sunday's dirt race at Bristol after excessive wear in Friday's practice sessions.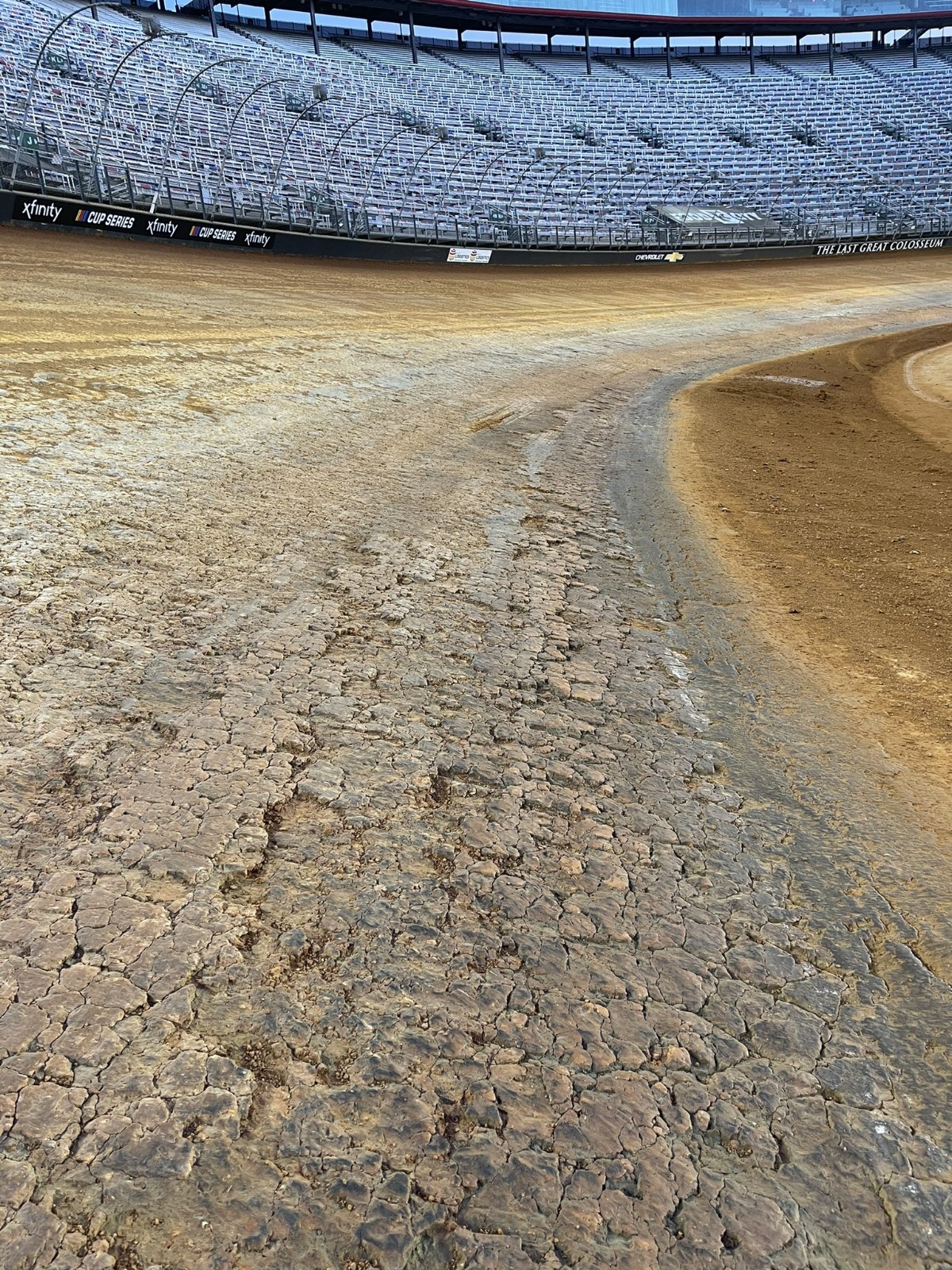 "At Eldora we've run over 100 laps on a set of tires," Chase Briscoe said of the Truck races on the dirt. "I didn't think tires would even be a thought. It definitely surprised me."
Said Alex Bowman: "The tire wear is a little concerning."
Denny Hamlin said he expects NASCAR to make changes to help teams before the series' first dirt race since 1970.
"I'd be surprised if they don't change some sort of rule between now and then, either give us another set of tires or maybe another caution," he said. "If they don't, then we run on bald tires. We all run on bald tires. You just got to make sure you do it better than everyone else."
"It seems like red clay is just always more abrasive for whatever reason that is," Briscoe said. "I think we probably need to do something. Our car, especially, it seems like after 20 laps and we're already showing chords. Probably need to do something."
We're not so sure whether the fans in the grandstands are going to like inhaling all that dust in the air.