NASCAR Bristol Cup dirt race starting lineup
Kyle Larson should be on the pole after Saturday's qualifying races were rained out at Bristol Motor Speedway.
But Larson will have to move to the rear of the field before the start because his Hendrick Motorsports team changed Chevy engines Friday.
Denny Hamlin will start second. Ryan Blaney is third, Kyle Busch is fourth, and Martin Truex Jr. is fifth in the 39-car field.
If the good lord has any mercy on NASCAR, the race will be rained out today and never rescheduled. The way the track is deteriorating, the extreme wear of the tires, and the dust created from the heavy Cup cars, the race could turn out to be a major embarrassment for NASCAR.  And if the track gets slightly wet, the drivers windshields will look like this: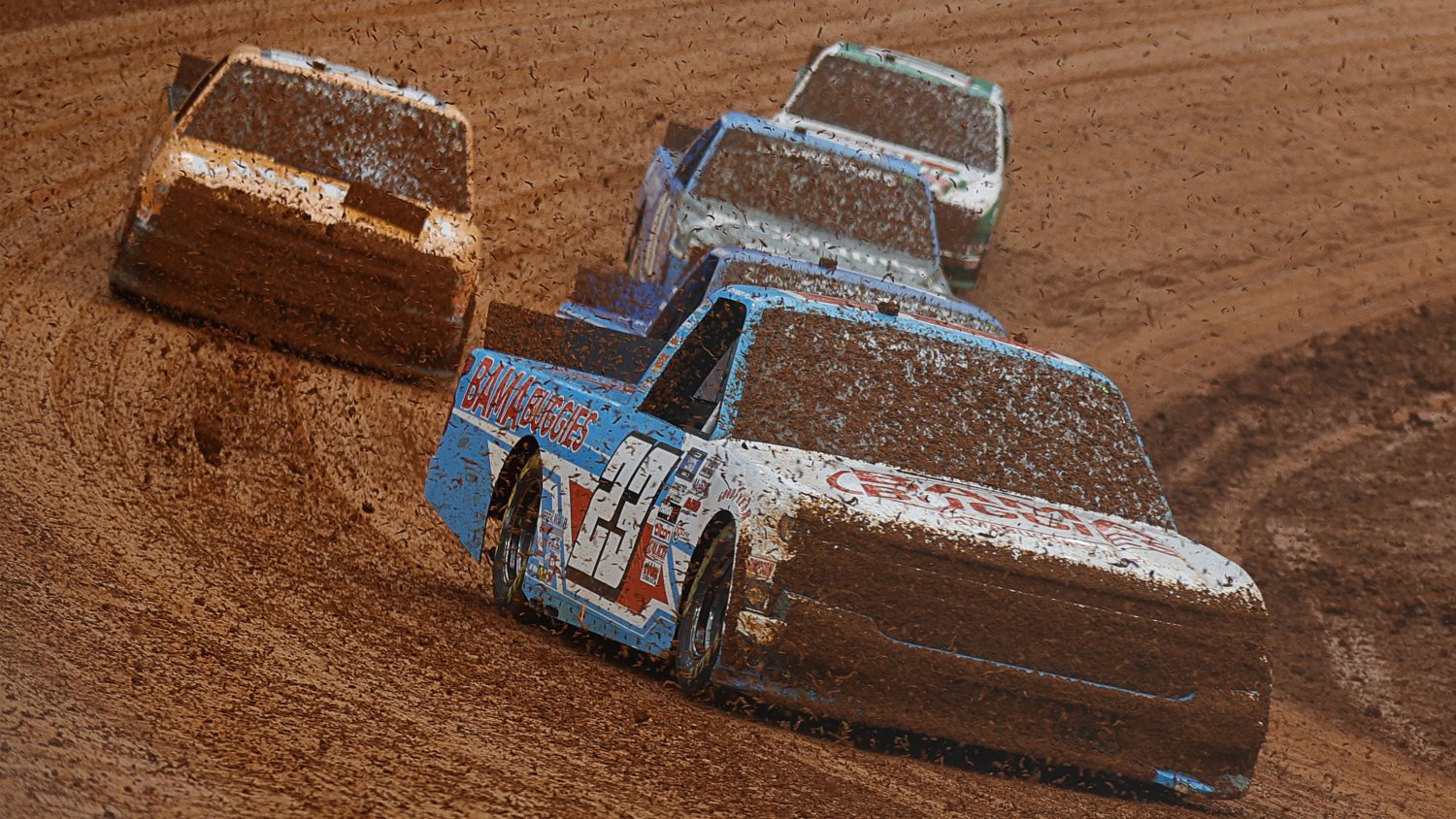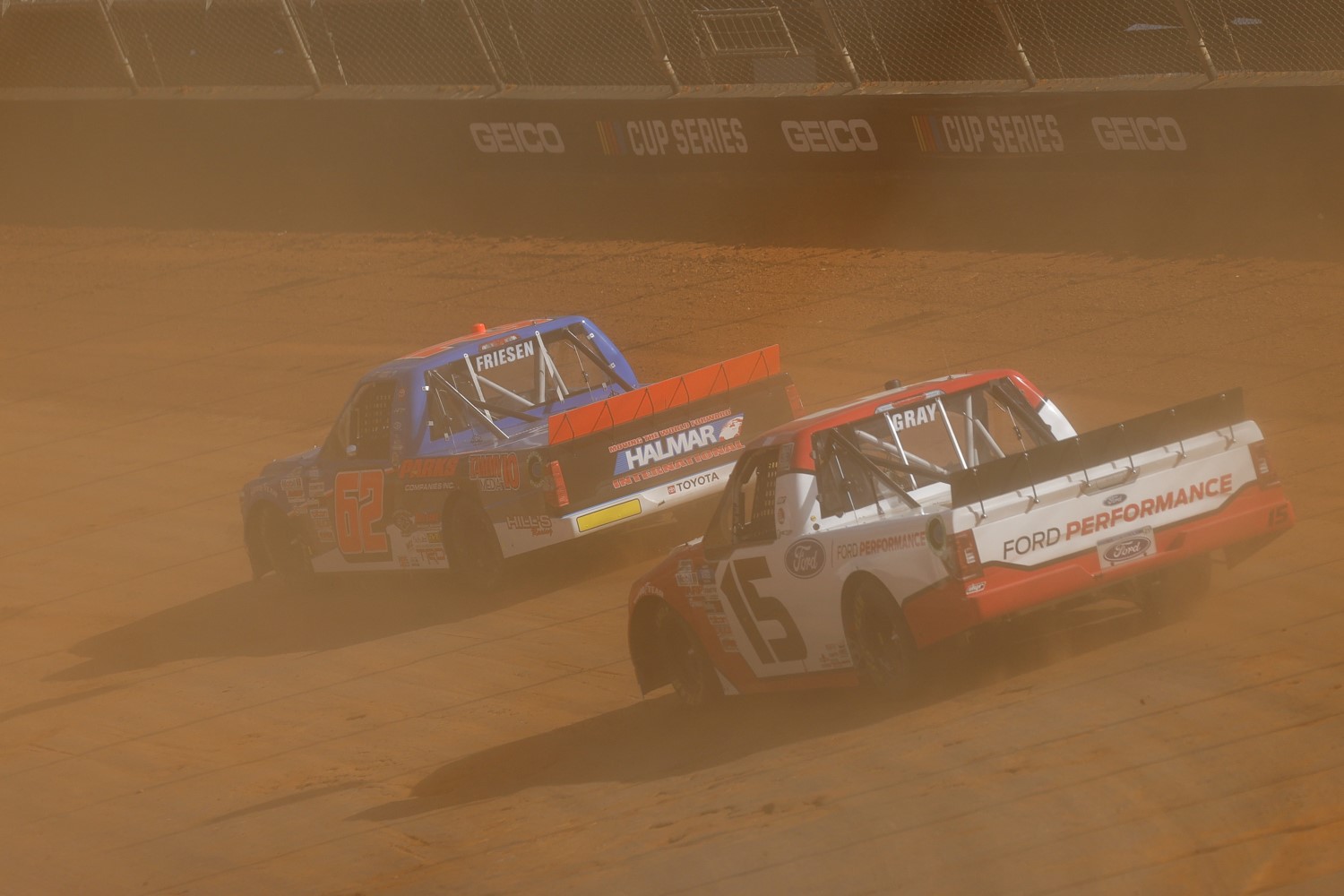 Starting Lineup
| | | | | | | |
| --- | --- | --- | --- | --- | --- | --- |
| Row | Pos | Car | Driver | Team | Time | Speed |
| Row 1: | 1 | 5 | Kyle Larson | Freightliner Chevrolet | 0.000 | 0.000 |
| | 2 | 11 | Denny Hamlin | FedEx Freight Toyota | 0.000 | 0.000 |
| Row 2: | 3 | 12 | Ryan Blaney | Advance My Track Challenge Ford | 0.000 | 0.000 |
| | 4 | 18 | Kyle Busch | M&M's Messages Toyota | 0.000 | 0.000 |
| Row 3: | 5 | 19 | Martin Truex Jr. | Auto-Owners Insurance Toyota | 0.000 | 0.000 |
| | 6 | 4 | Kevin Harvick | Busch Light Ford | 0.000 | 0.000 |
| Row 4: | 7 | 48 | Alex Bowman | Ally Chevrolet | 0.000 | 0.000 |
| | 8 | 24 | William Byron | Liberty University Chevrolet | 0.000 | 0.000 |
| Row 5: | 9 | 3 | Austin Dillon | Bass Pro Shops/Tracker Off Road Chevrolet | 0.000 | 0.000 |
| | 10 | 22 | Joey Logano | Shell Pennzoil Ford | 0.000 | 0.000 |
| Row 6: | 11 | 17 | Chris Buescher | Fastenal Ford | 0.000 | 0.000 |
| | 12 | 21 | Matt DiBenedetto | Menards/Quaker State Ford | 0.000 | 0.000 |
| Row 7: | 13 | 47 | Ricky Stenhouse Jr. | Kroger Chevrolet | 0.000 | 0.000 |
| | 14 | 6 | Ryan Newman | Oscar Mayer Cold Cuts Ford | 0.000 | 0.000 |
| Row 8: | 15 | 20 | Christopher Bell | Irwin Trade Strong Toyota | 0.000 | 0.000 |
| | 16 | 34 | Michael McDowell | Love's Travel Stops Ford | 0.000 | 0.000 |
| Row 9: | 17 | 42 | Ross Chastain | Clover Chevrolet | 0.000 | 0.000 |
| | 18 | 99 | Daniel Suarez | Camping World Chevrolet | 0.000 | 0.000 |
| Row 10: | 19 | 23 | Bubba Wallace | DoorDash Toyota | 0.000 | 0.000 |
| | 20 | 2 | Brad Keselowski | Discount Tire Ford | 0.000 | 0.000 |
| Row 11: | 21 | 41 | Cole Custer | HaasTooling.com Ford | 0.000 | 0.000 |
| | 22 | 37 | Ryan Preece | BUSH'S Beans/Kroger Chevrolet | 0.000 | 0.000 |
| Row 12: | 23 | 10 | Aric Almirola | Smithfield Ford | 0.000 | 0.000 |
| | 24 | 43 | Erik Jones | Tide/Food City Chevrolet | 0.000 | 0.000 |
| Row 13: | 25 | 14 | Chase Briscoe # | HighPoint.com Ford | 0.000 | 0.000 |
| | 26 | 9 | Chase Elliott | NAPA Auto Parts Chevrolet | 0.000 | 0.000 |
| Row 14: | 27 | 8 | Tyler Reddick | BetMGM Chevrolet | 0.000 | 0.000 |
| | 28 | 1 | Kurt Busch | Monster Energy Chevrolet | 0.000 | 0.000 |
| Row 15: | 29 | 38 | Anthony Alfredo # | Dude Wipes Ford | 0.000 | 0.000 |
| | 30 | 7 | Corey LaJoie | NASCAR TRUCKS AT KNOXVILLE Chevrolet | 0.000 | 0.000 |
| Row 16: | 31 | 51 | Cody Ware(i) | Nurtec ODT Chevrolet | 0.000 | 0.000 |
| | 32 | 77 | Stewart Friesen(i) | Halmar International Chevrolet | 0.000 | 0.000 |
| Row 17: | 33 | 00 | Quin Houff | Mane 'n Tail Chevrolet | 0.000 | 0.000 |
| | 34 | 53 | JJ Yeley(i) | Jacob Companies Chevrolet | 0.000 | 0.000 |
| Row 18: | 35 | 78 | Shane Golobic | Elk Grove Ford/NOS Energy Ford | 0.000 | 0.000 |
| | 36 | 15 | Chris Windom | NOS Energy Drink Chevrolet | 0.000 | 0.000 |
| Row 19: | 37 | 52 | Josh Bilicki | Junction Fuels Ford | 0.000 | 0.000 |
| | 38 | 66 | Mike Marlar | liftkits4less Toyota | 0.000 | 0.000 |
| Row 20: | 39 | 96 | Ty Dillon(i) | Bass Pro Shops Toyota | 0.000 | 0.000 |