O'Ward tops Rossi on Day 2 of IndyCar test
(Update)
Some scenes from yesterday…..when Arrow McLaren Mexican ace Pato O'Ward was quickest in his #5 Chevy.
Alexander Rossi was 2nd quick in the #27 Andretti Honda.
Jack Harvey was third quick in the Meyer Shank Racing Honda.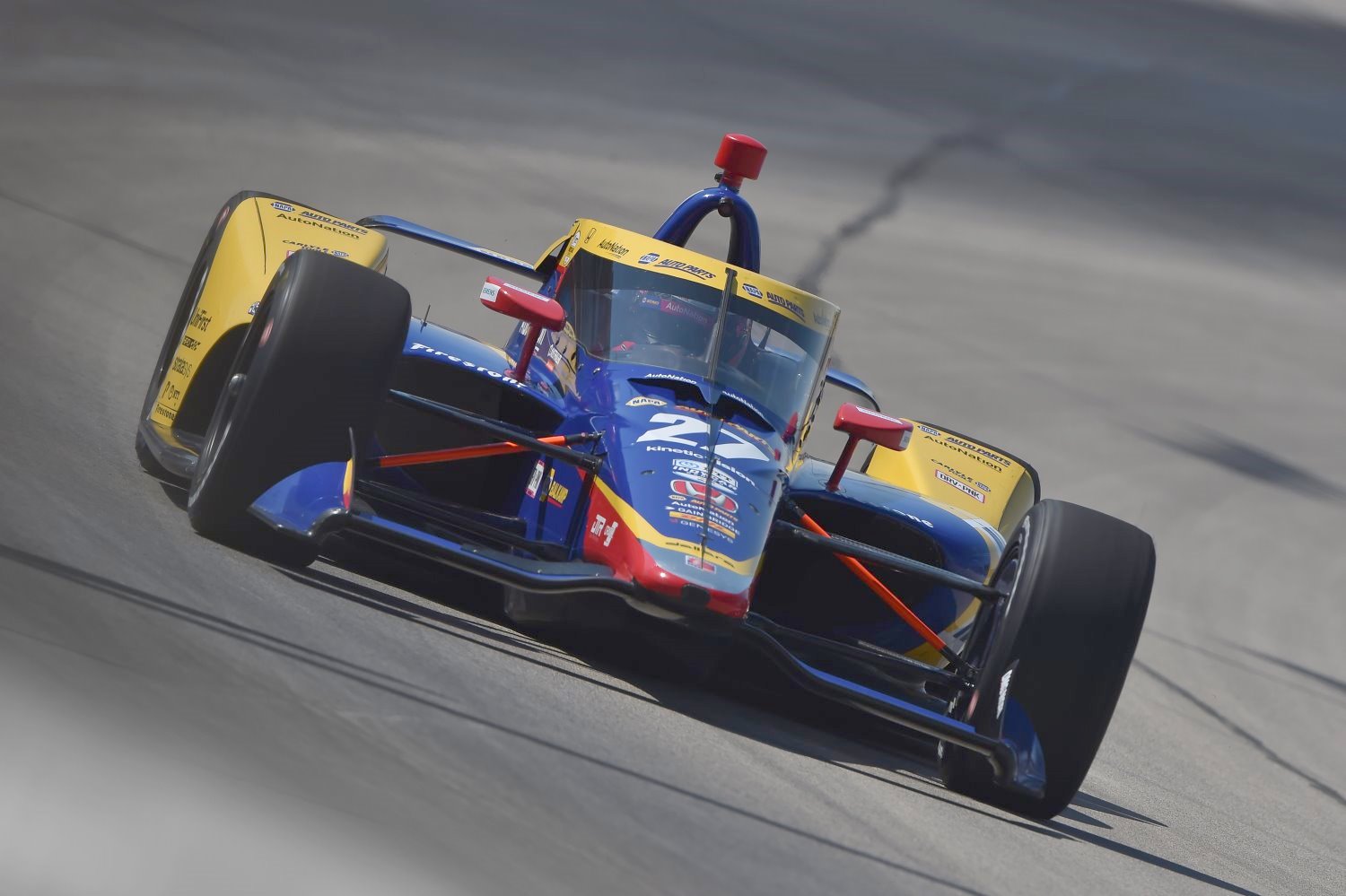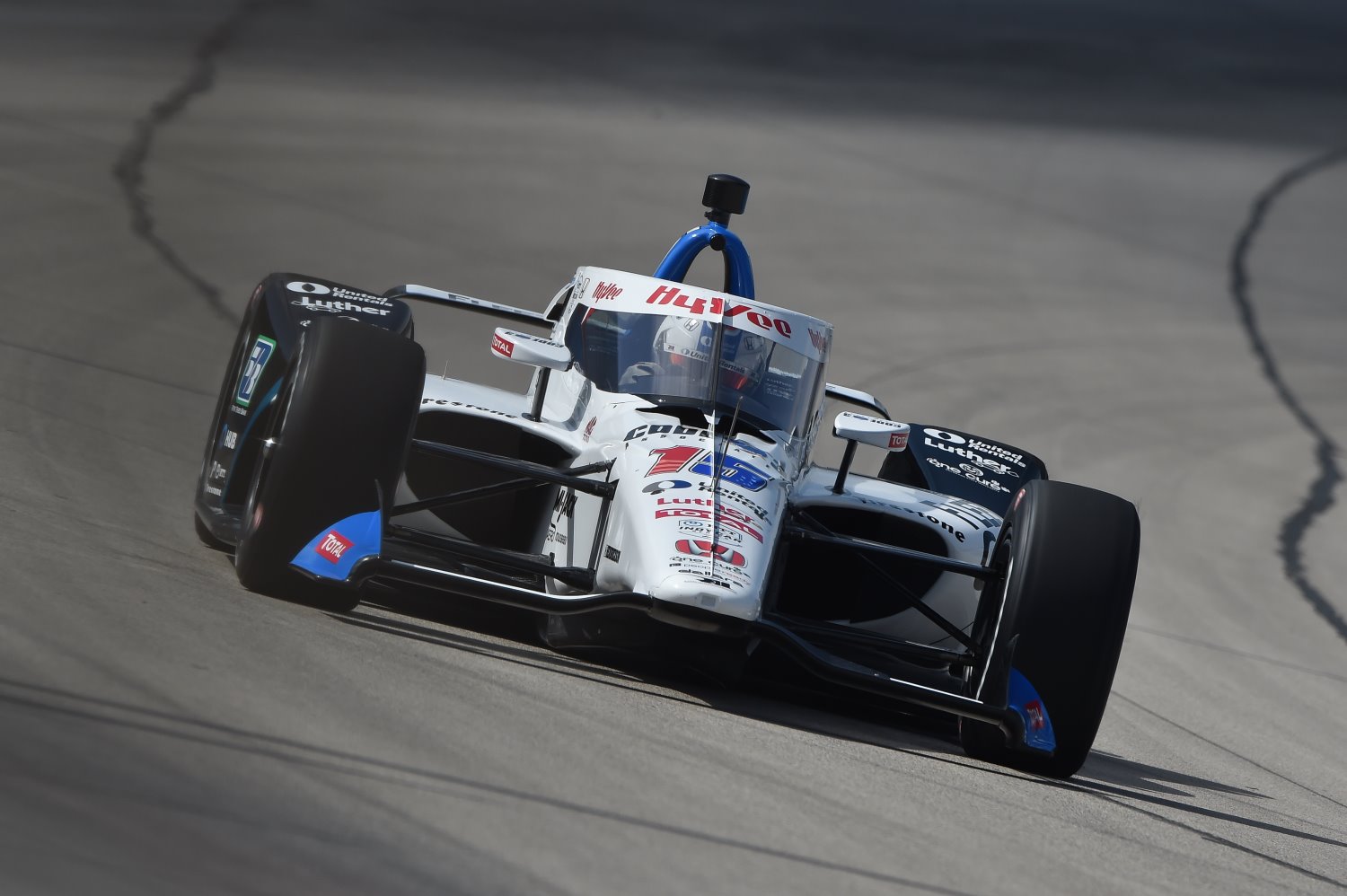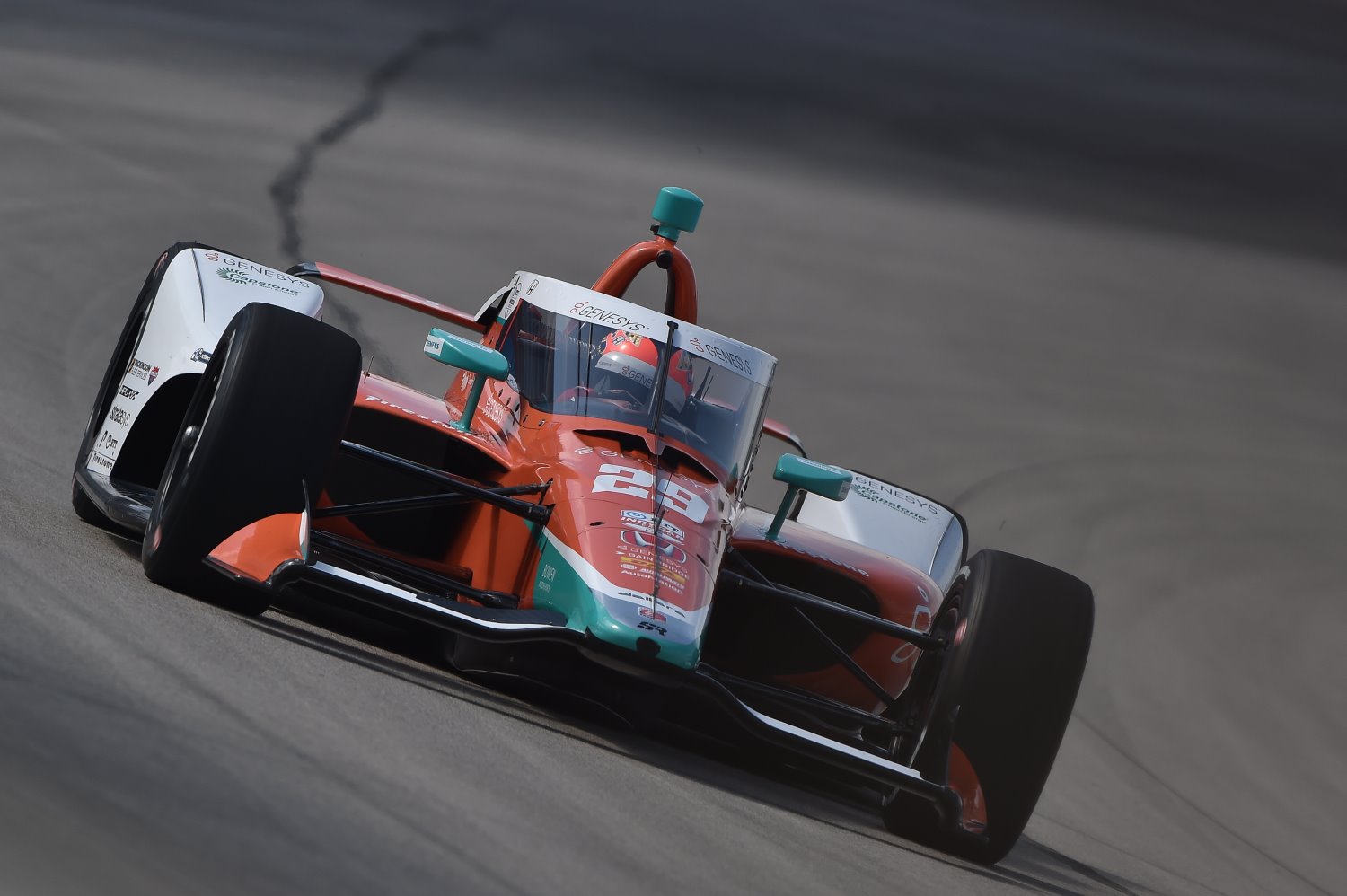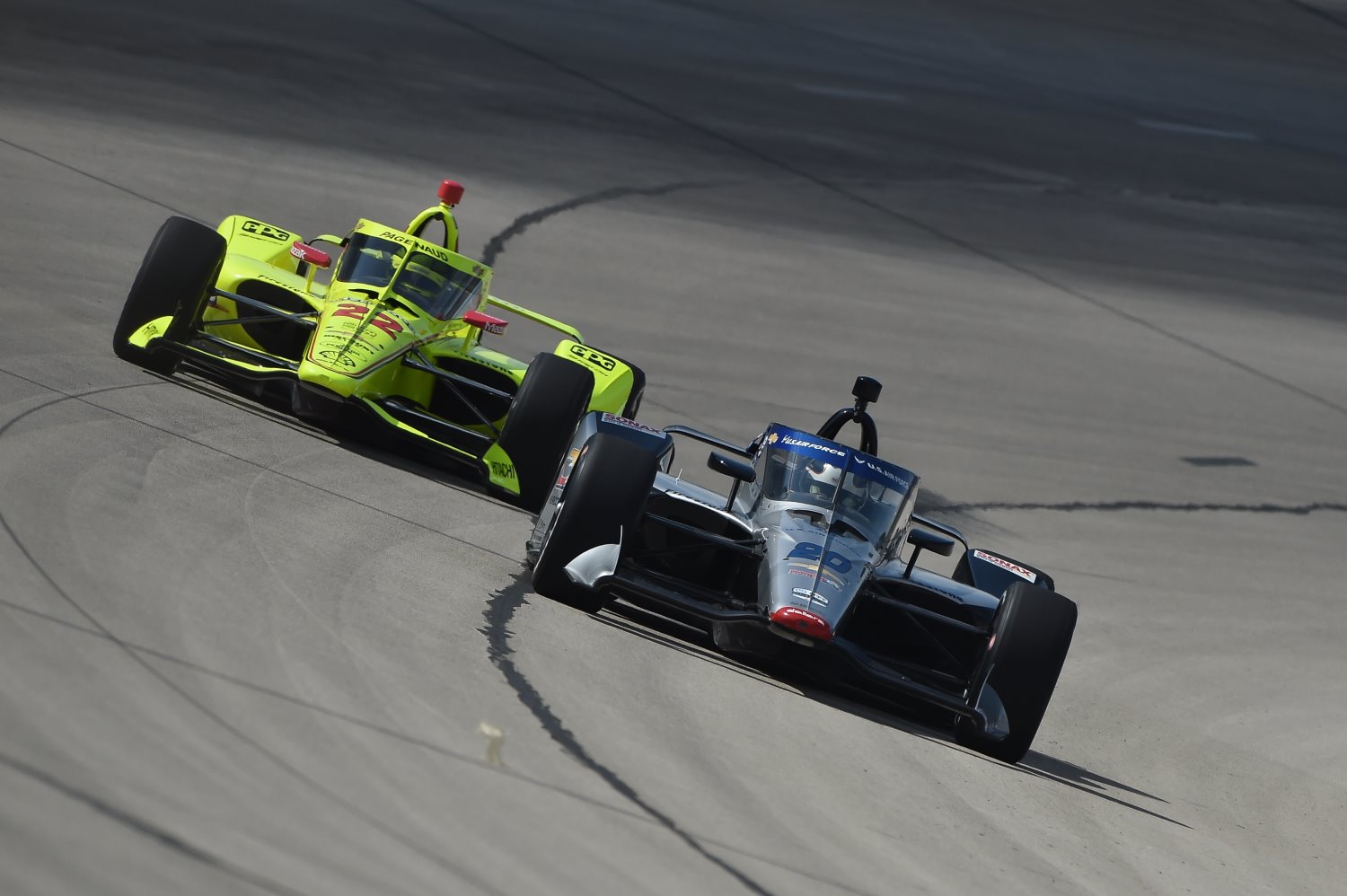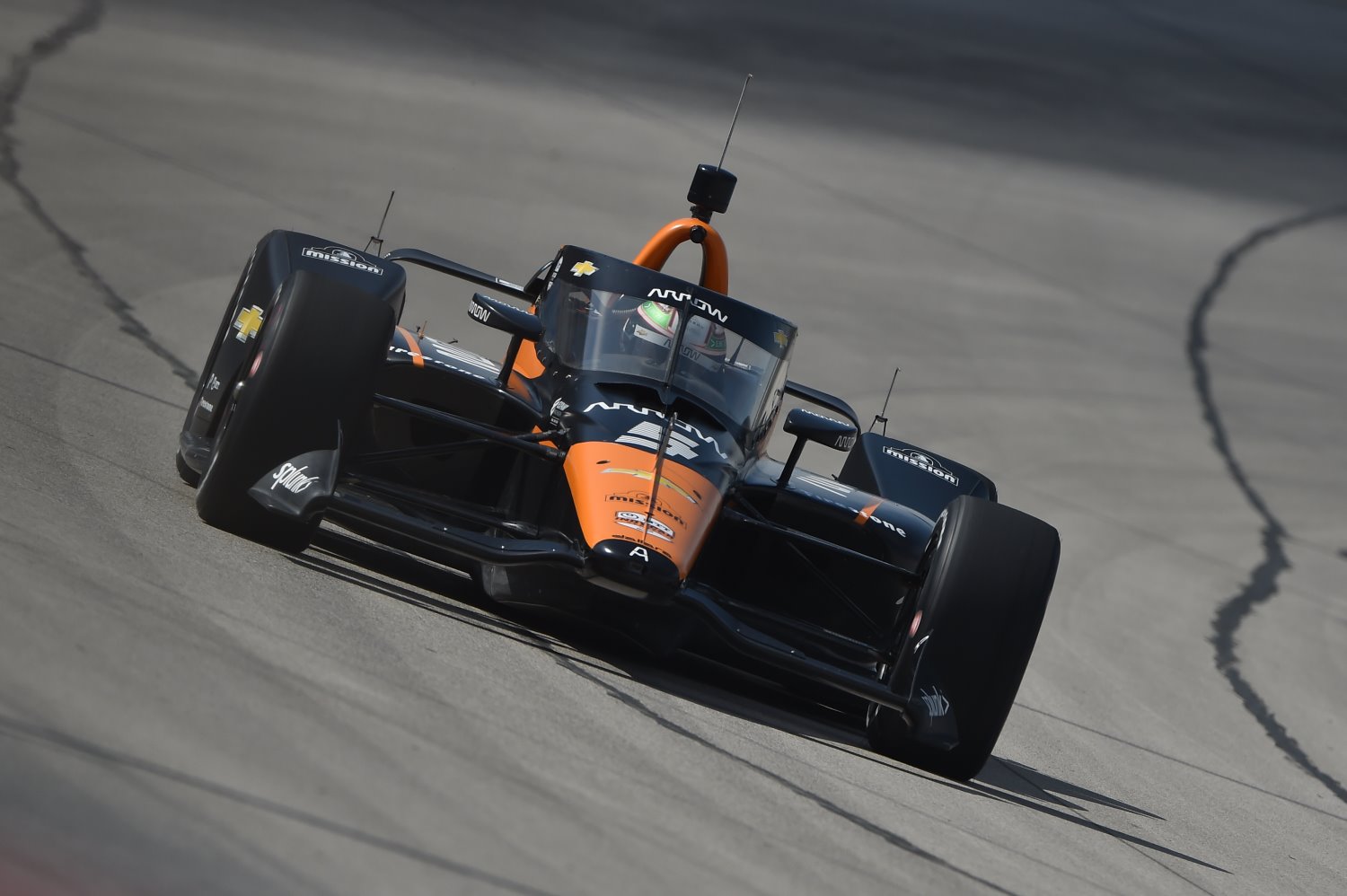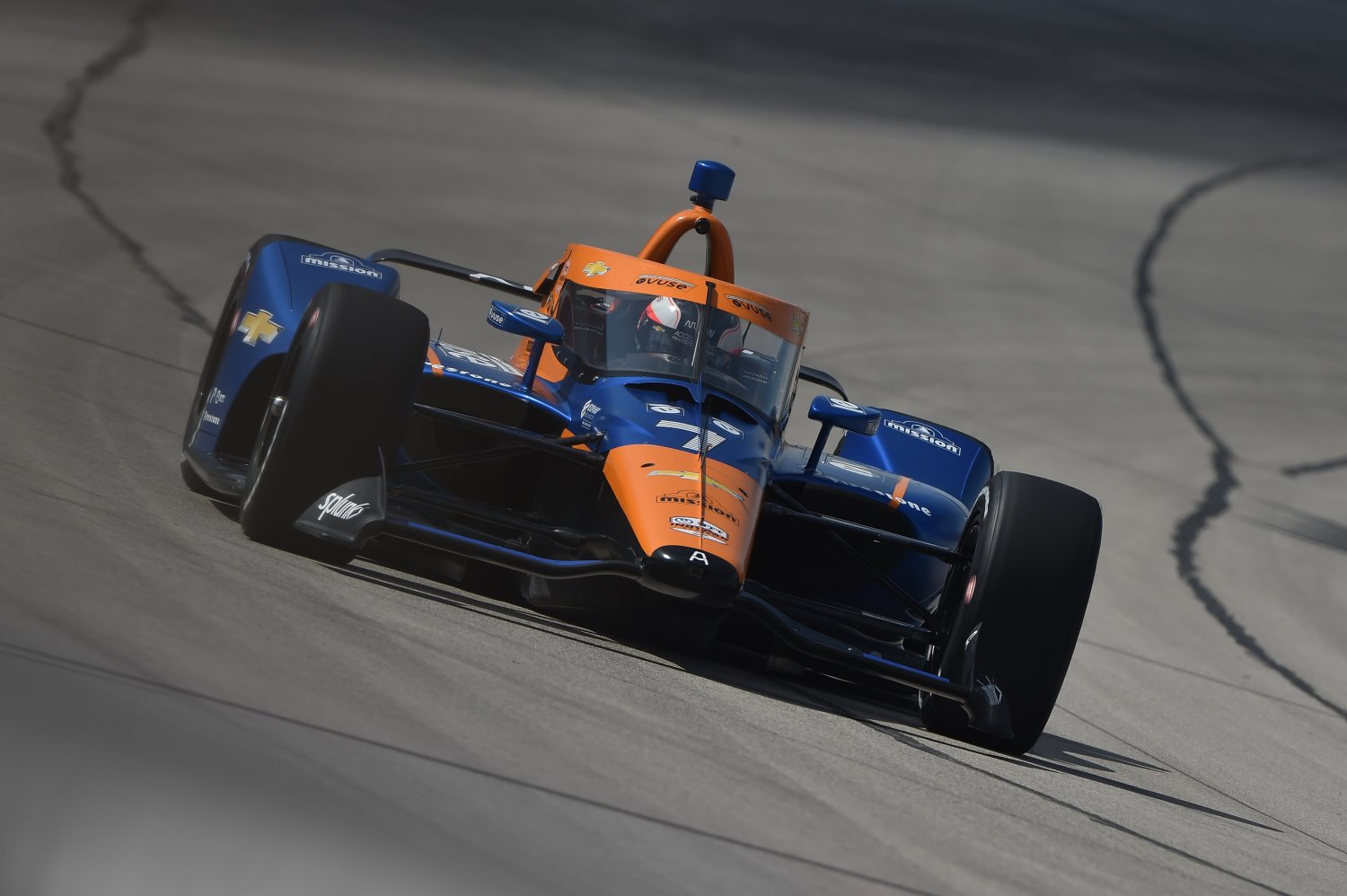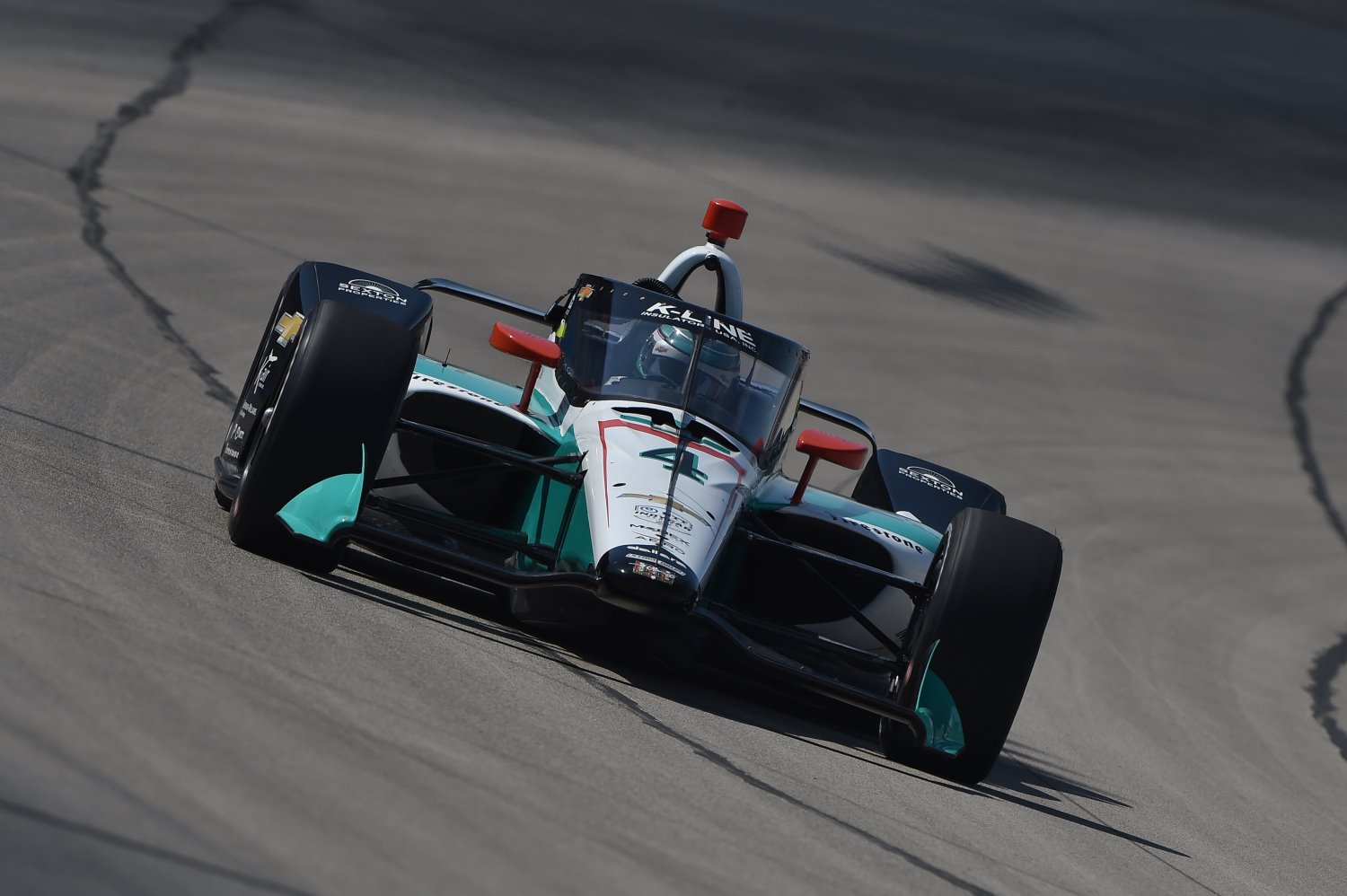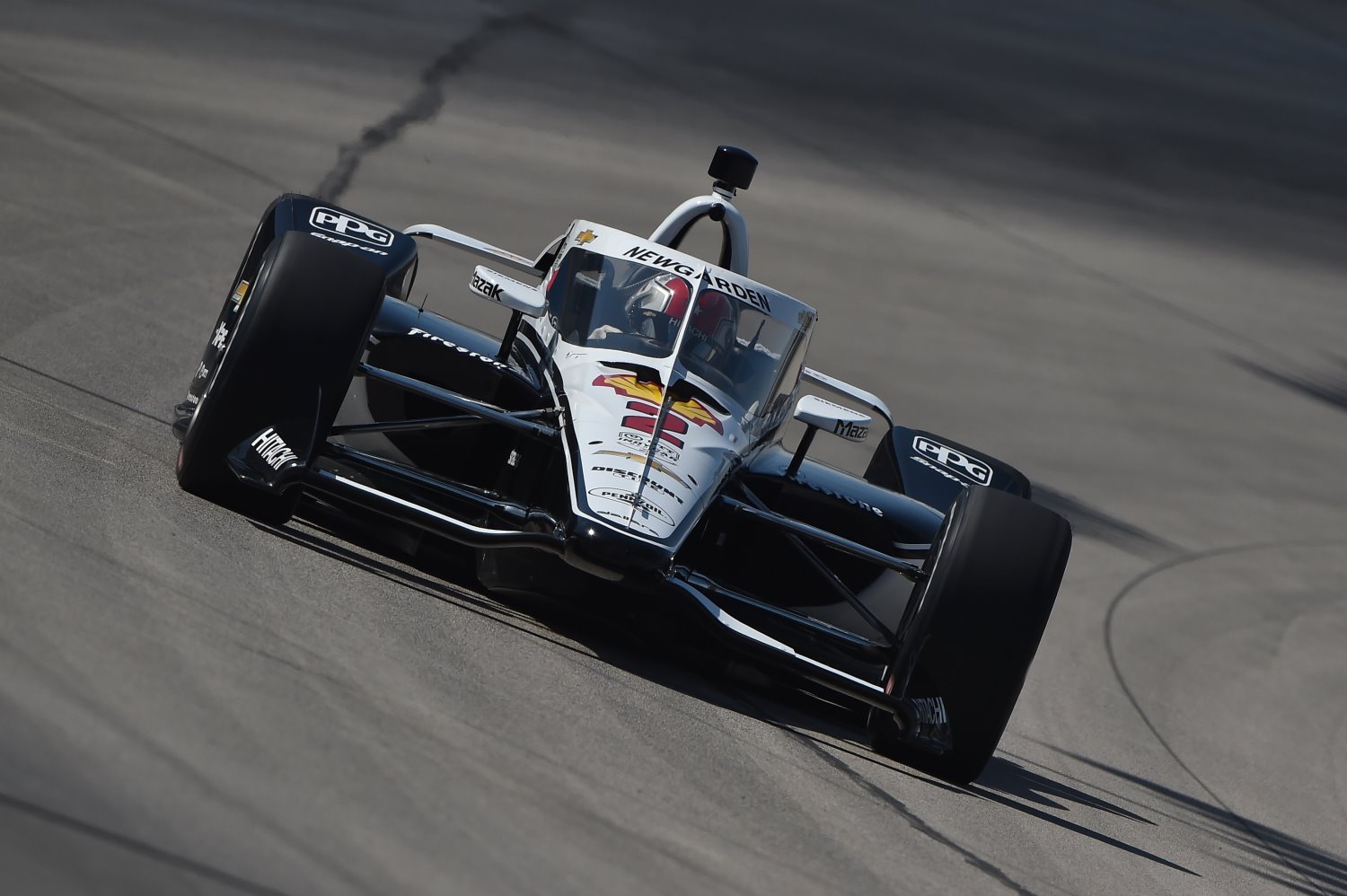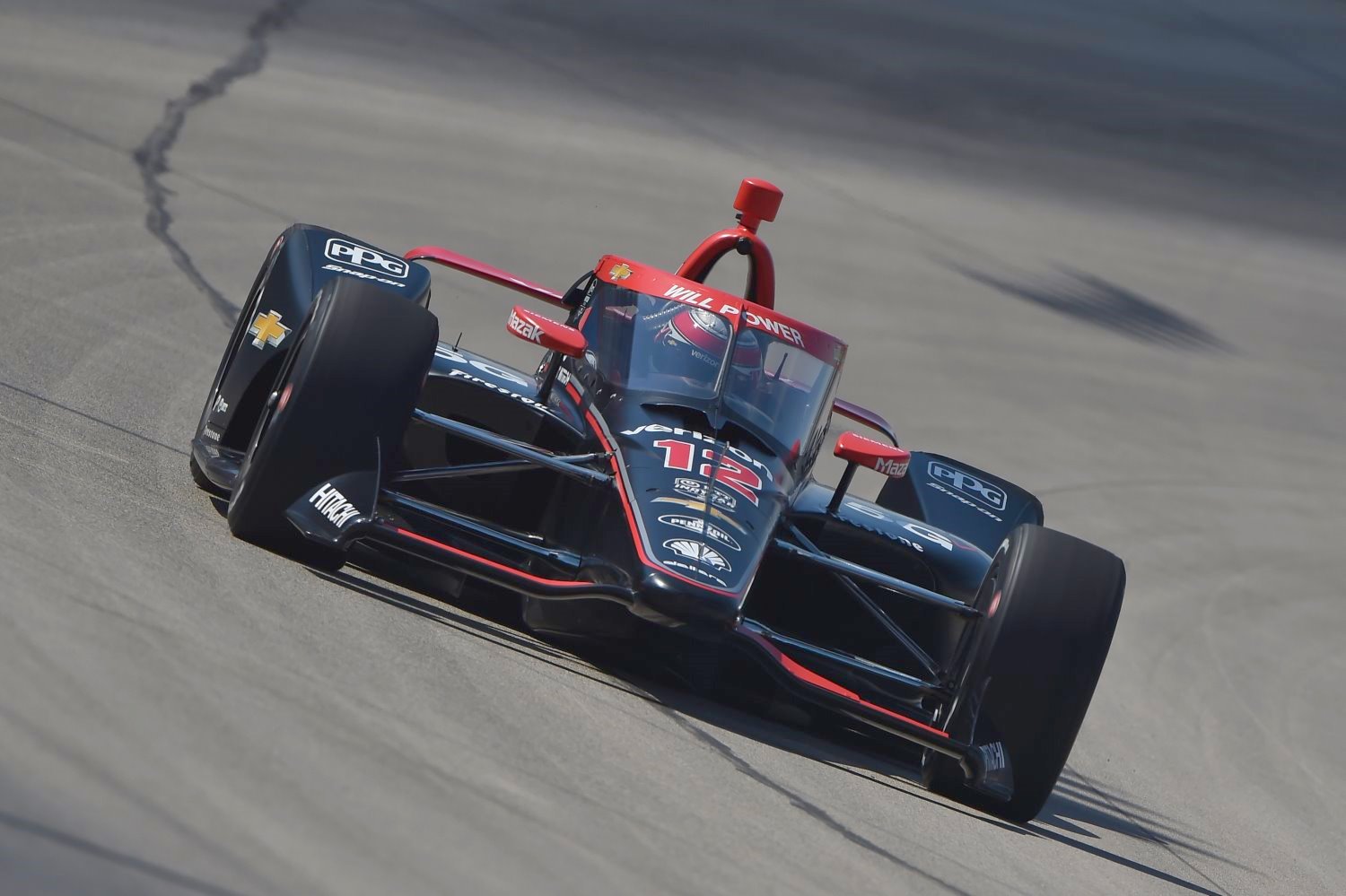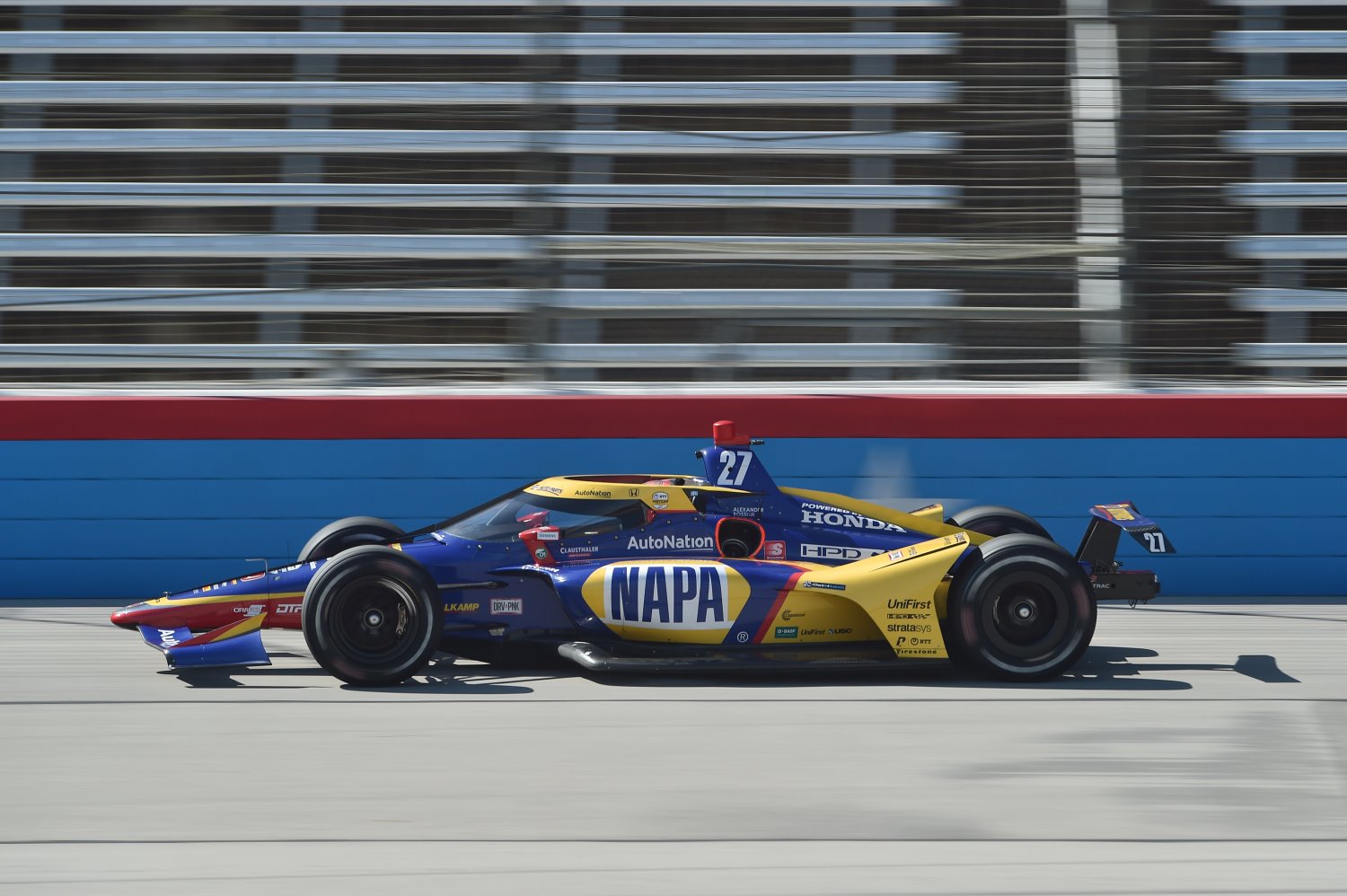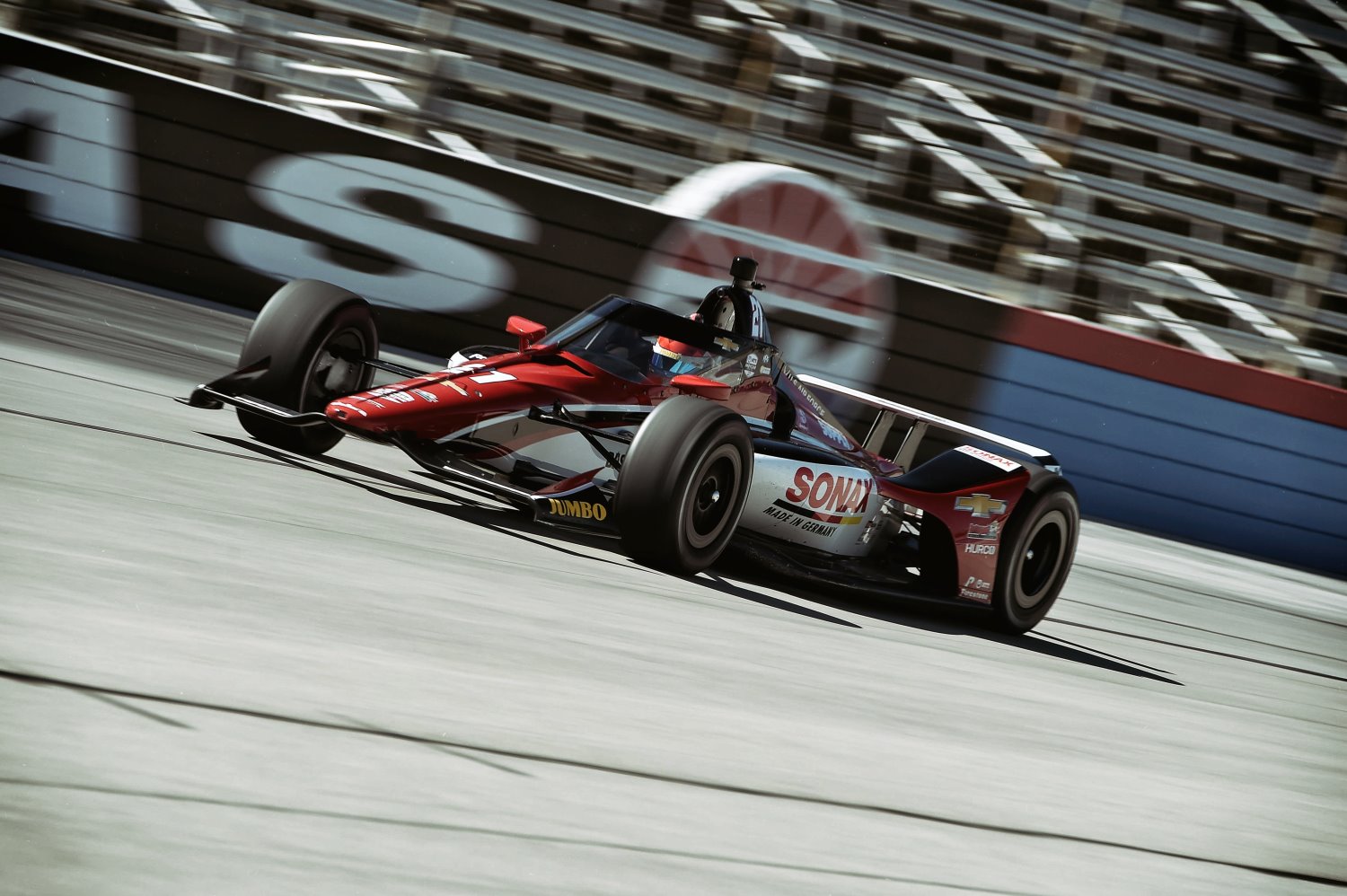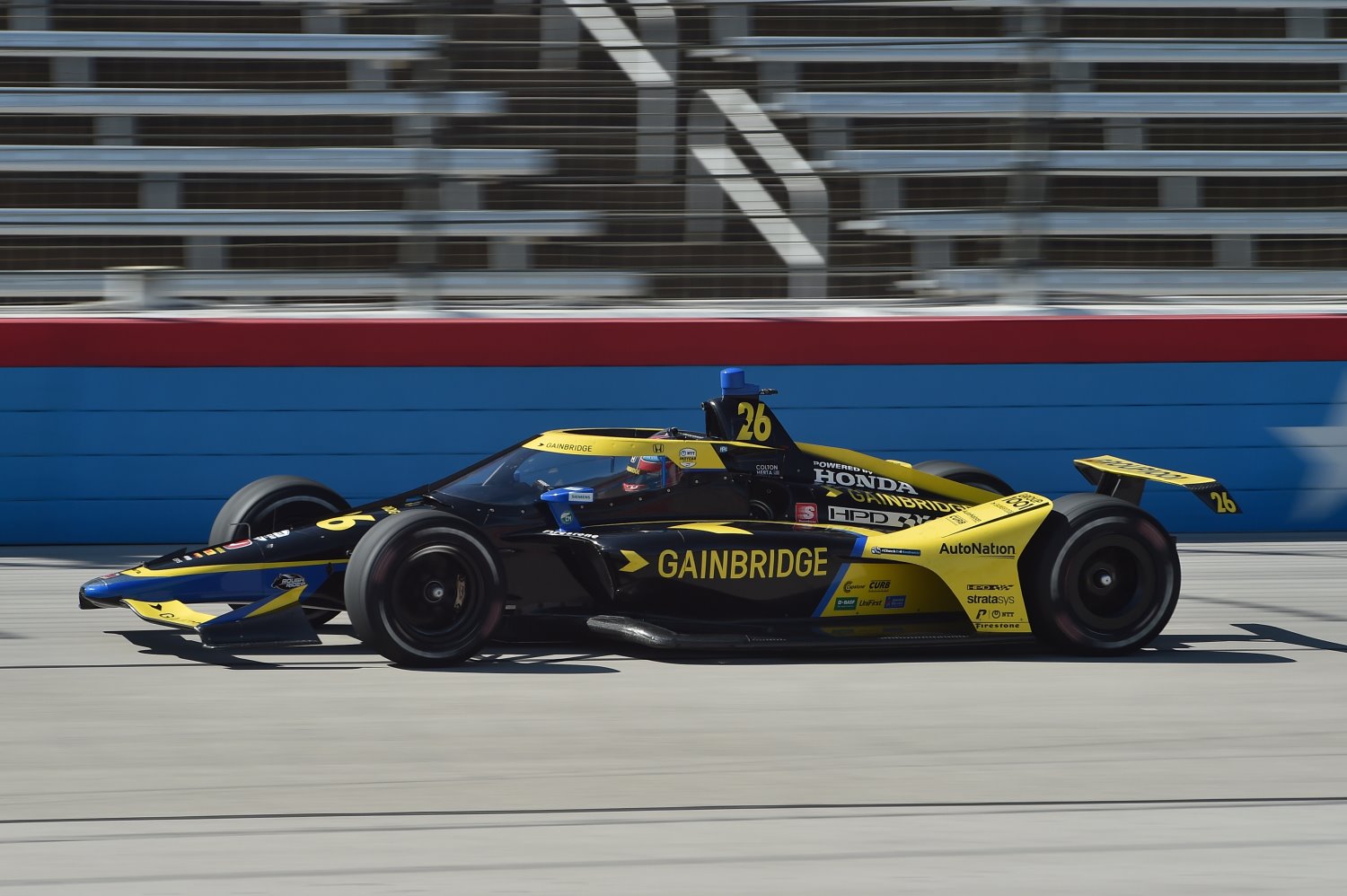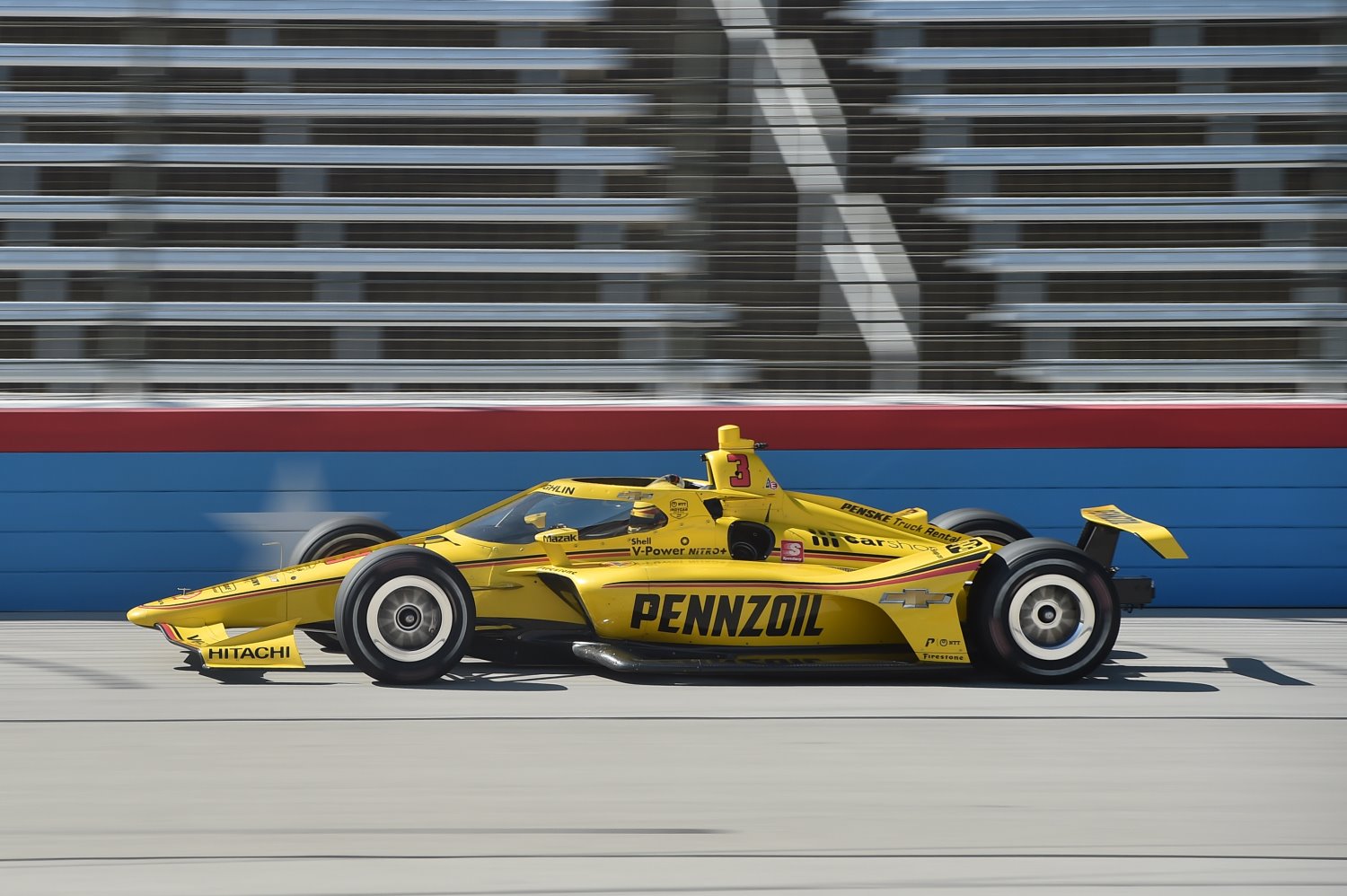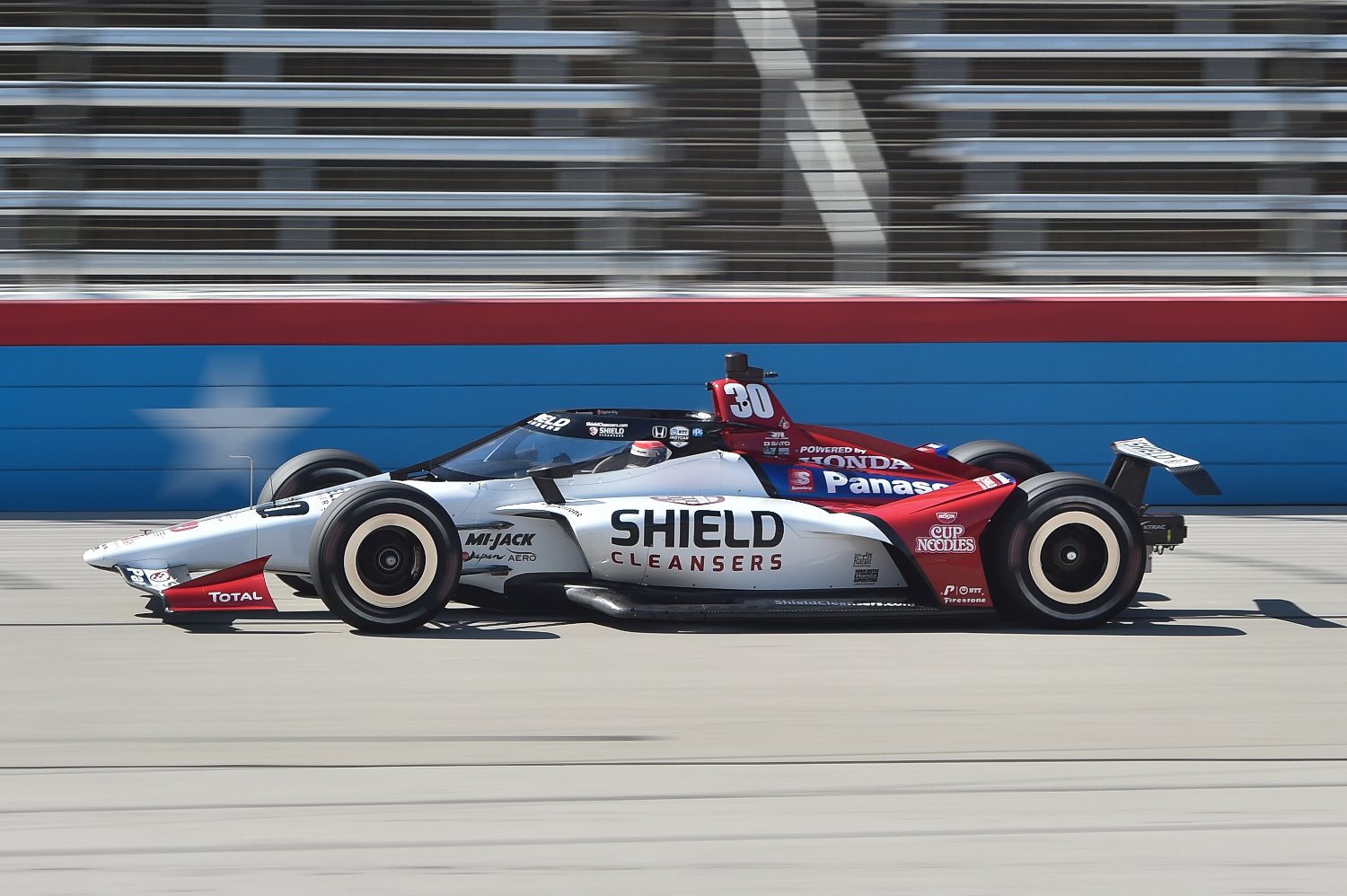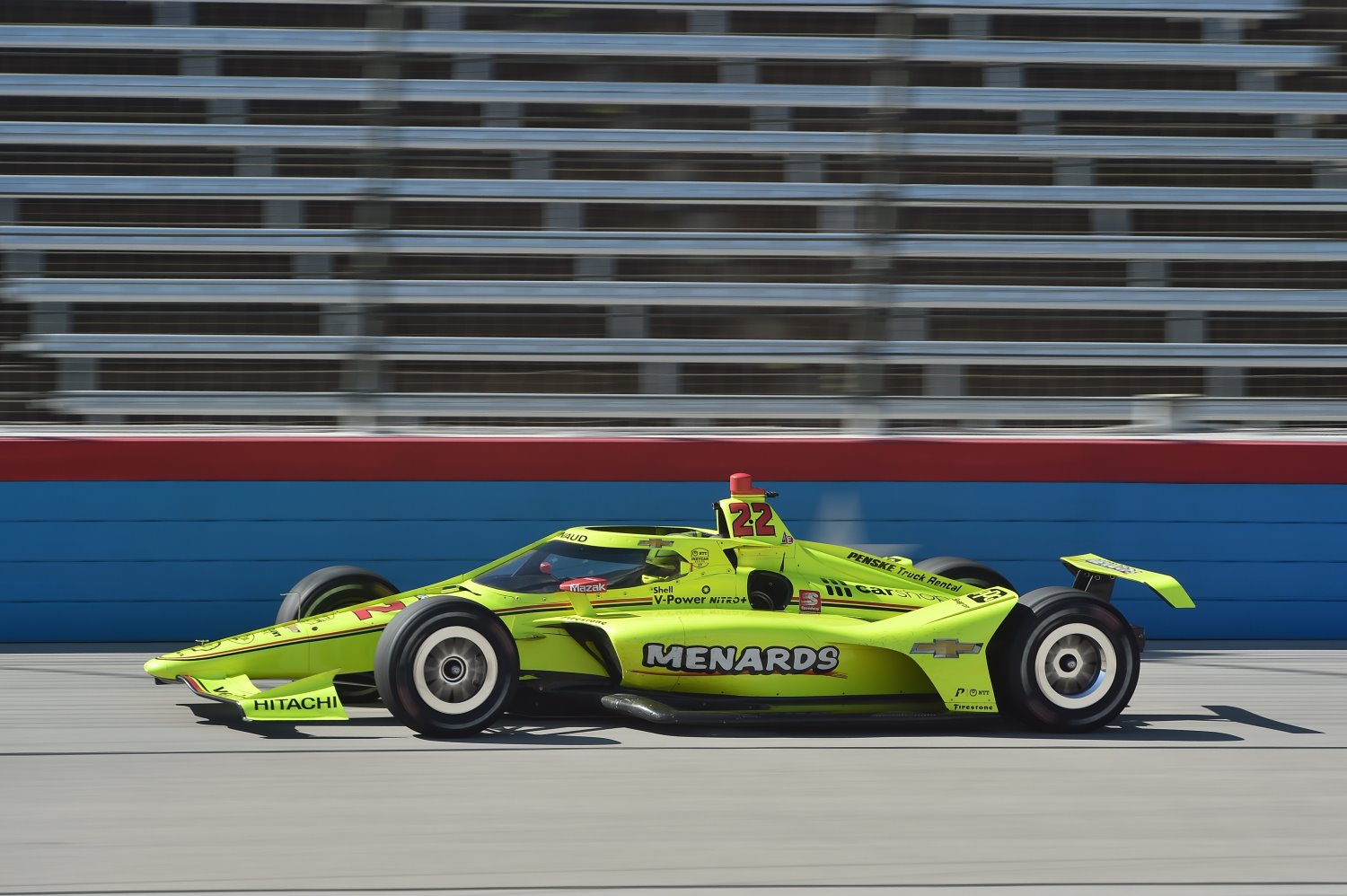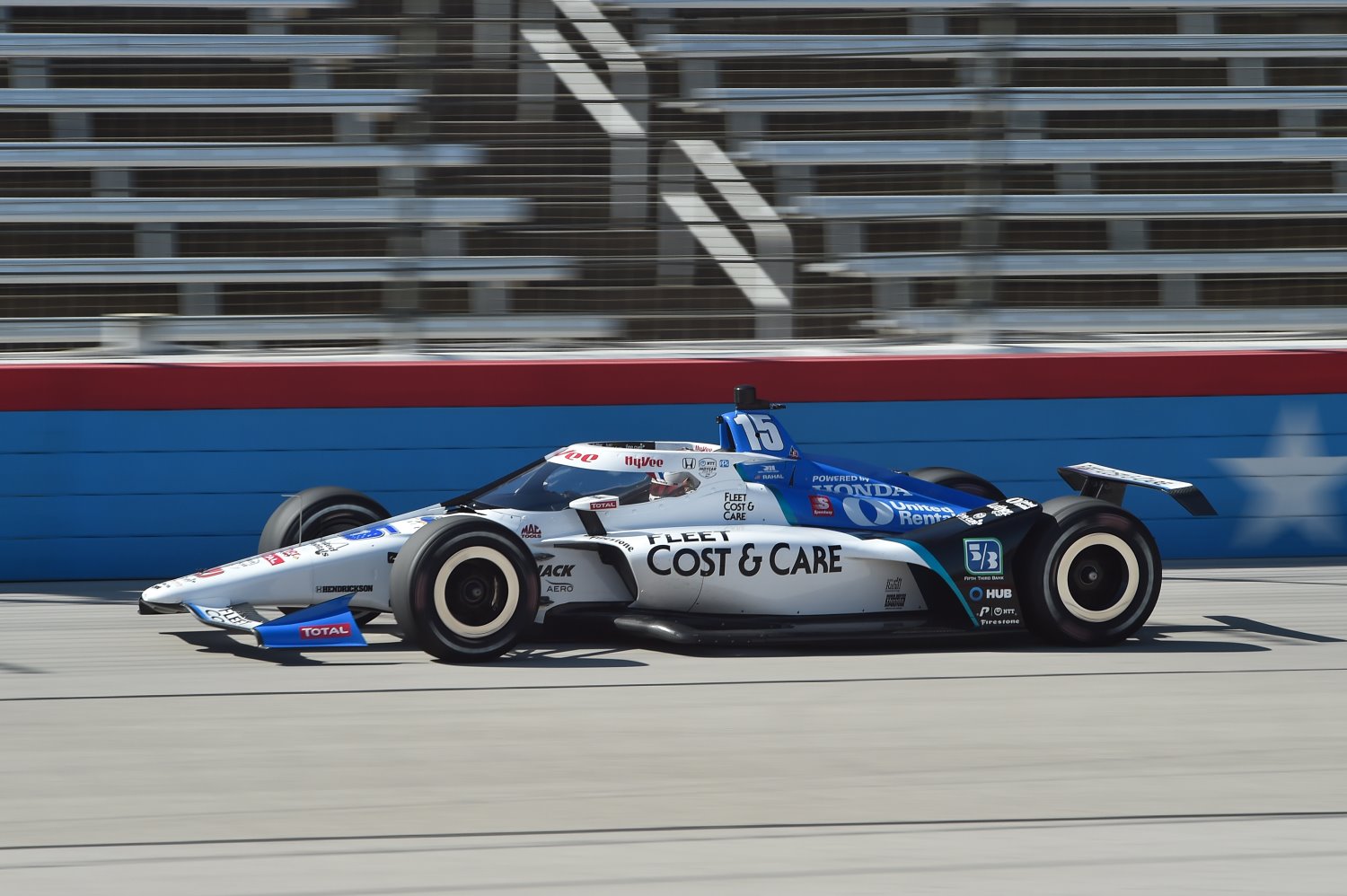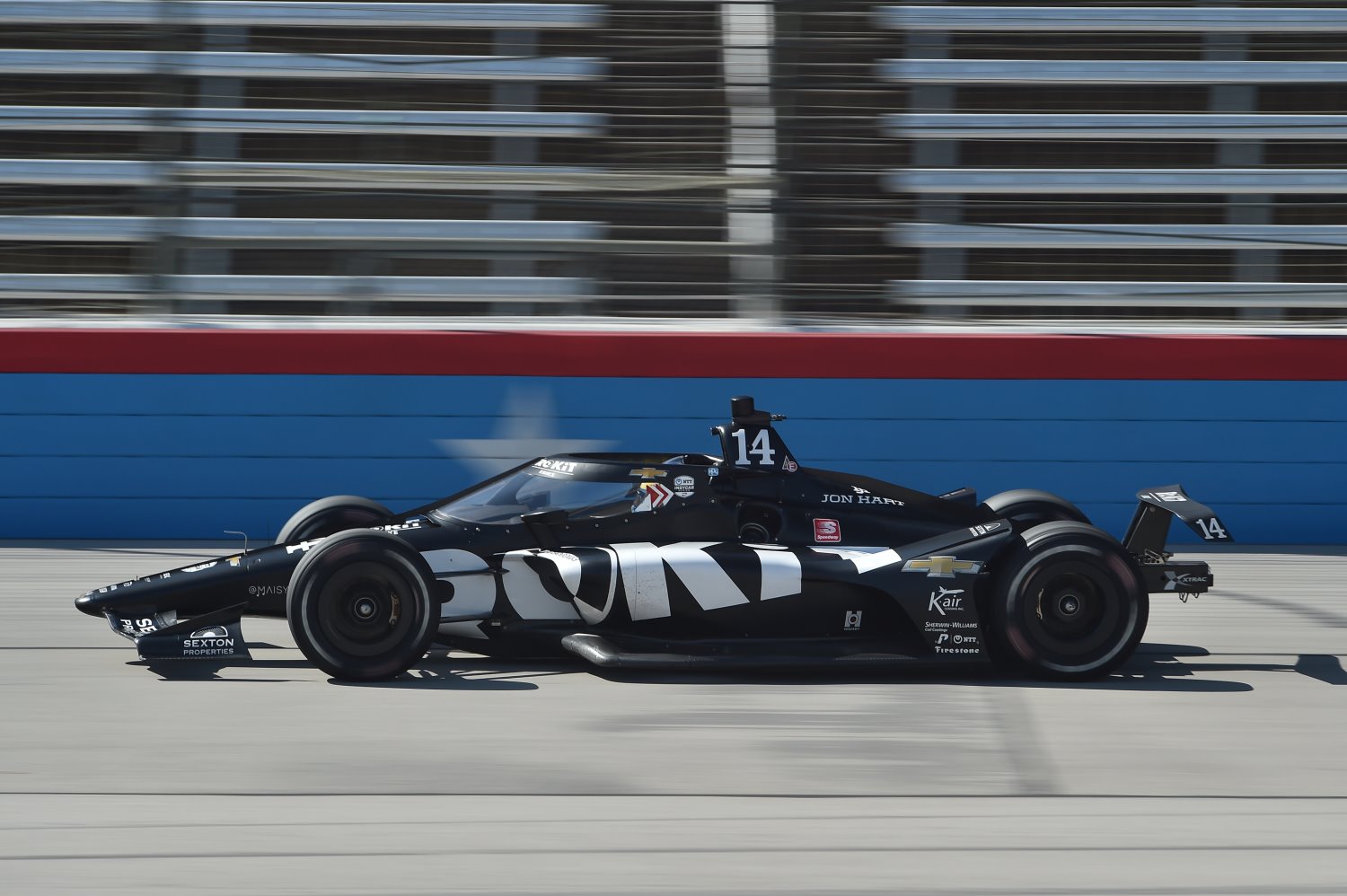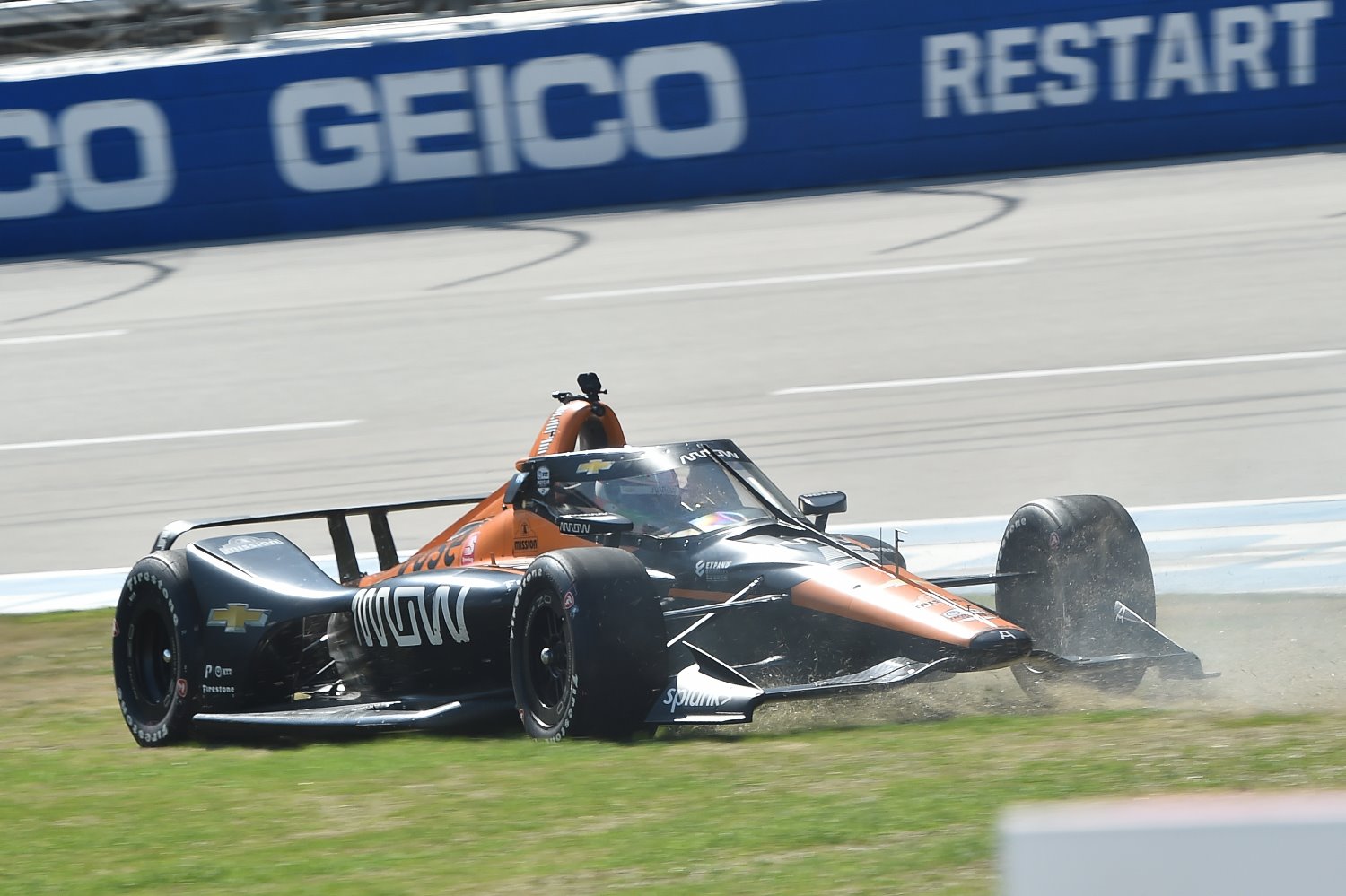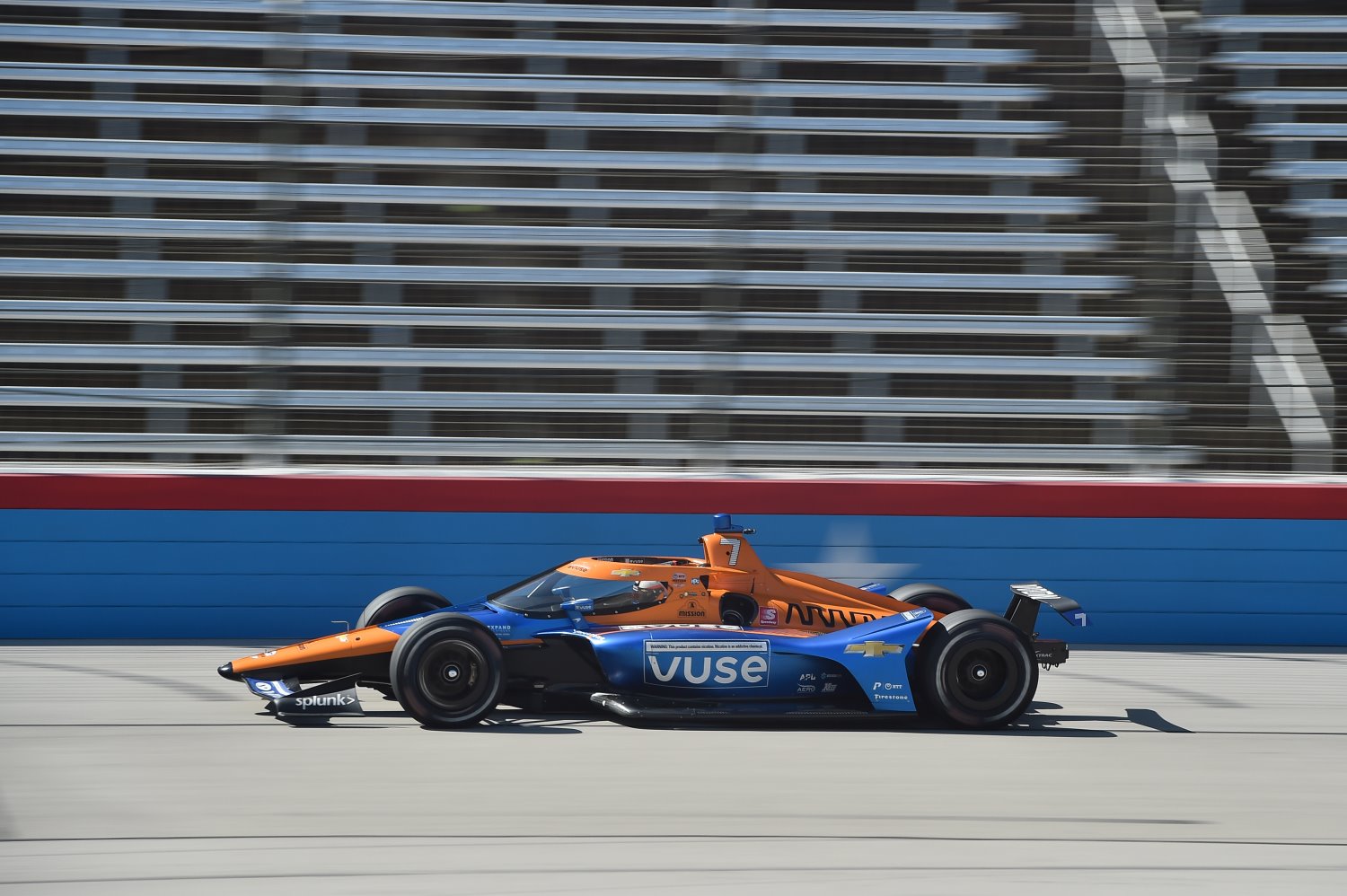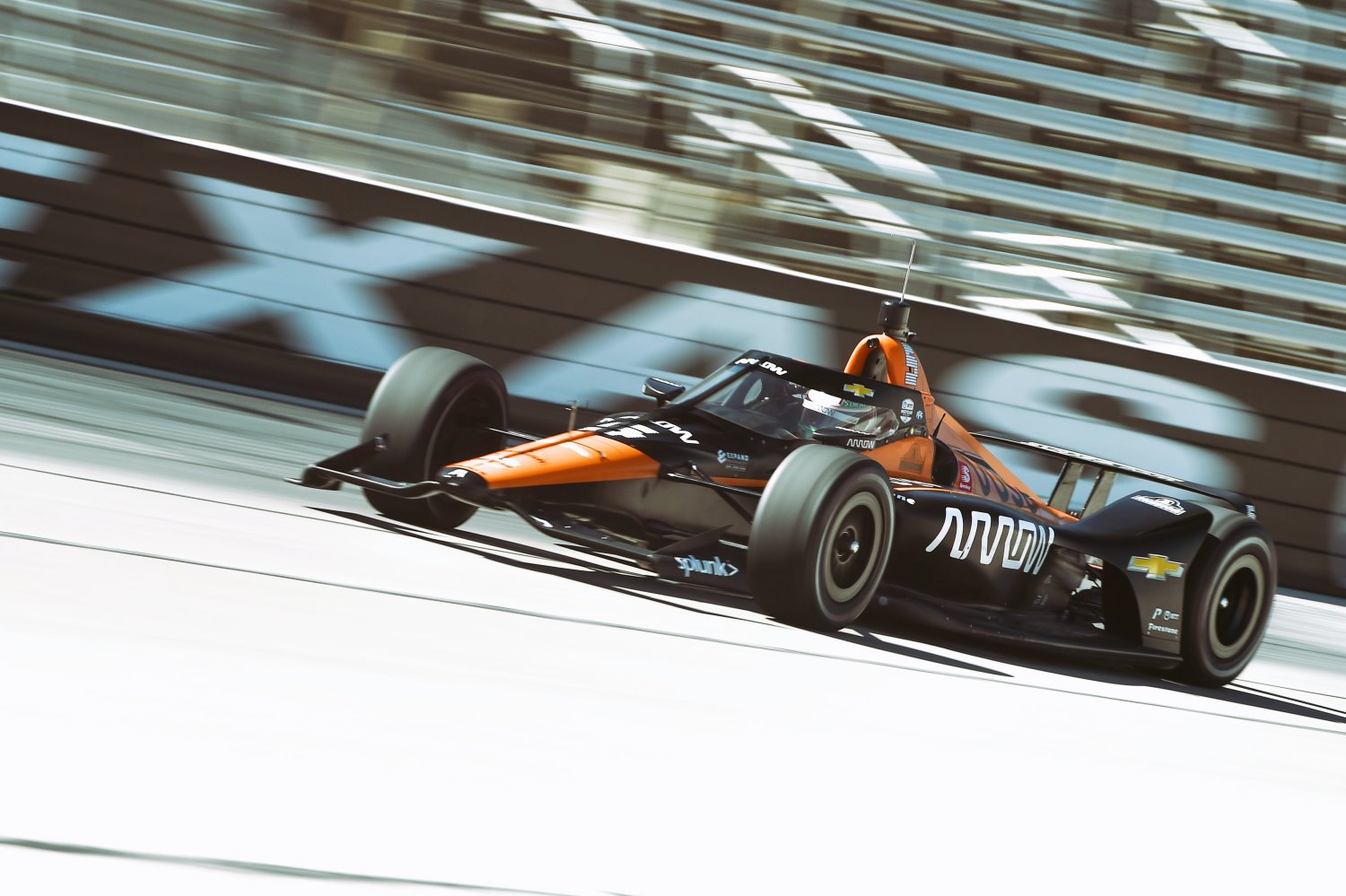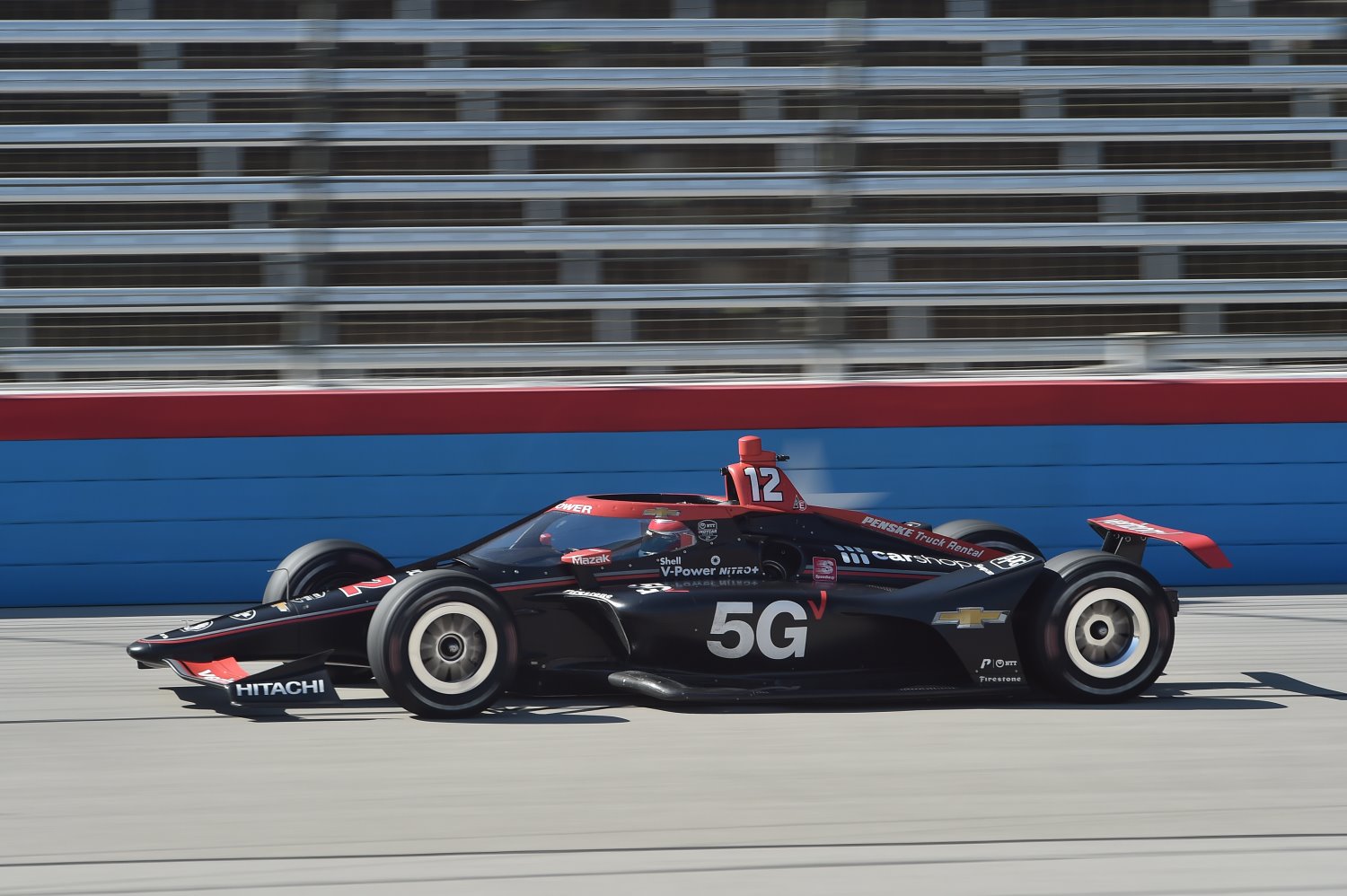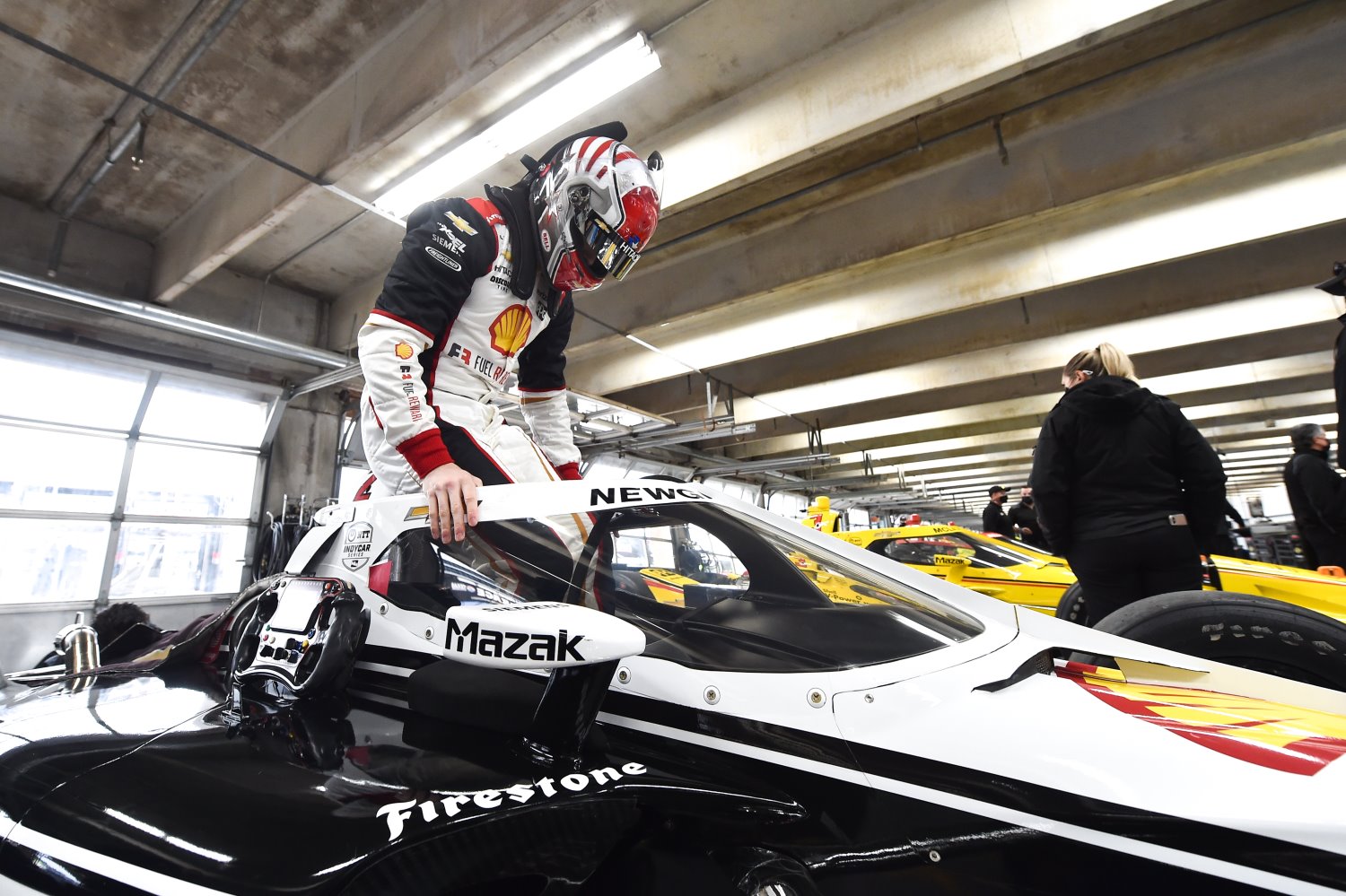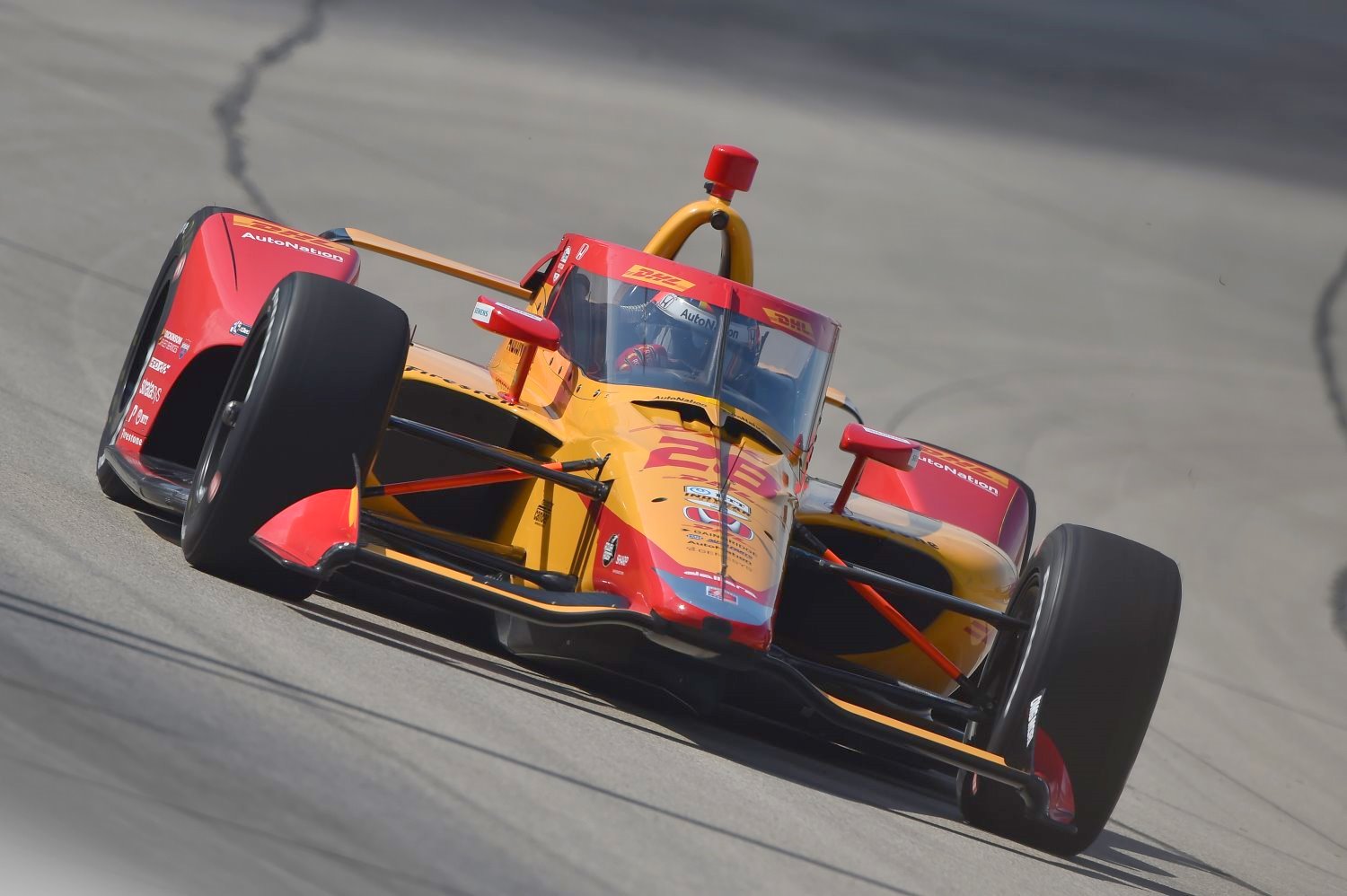 ---
April 1, 2021
Arrow McLaren Mexican ace Pato O'Ward (shown above) turned a lap of 23.326s to top the 2nd day of INDYCAR testing on the 1.5-mile high-speed Texas Motor Speedway oval in his Chevy.
Alexander Rossi was 2nd quick in the #27 Andretti Honda – 0.148s behind.
Jack Harvey was third quick in the Meyer Shank Racing Honda.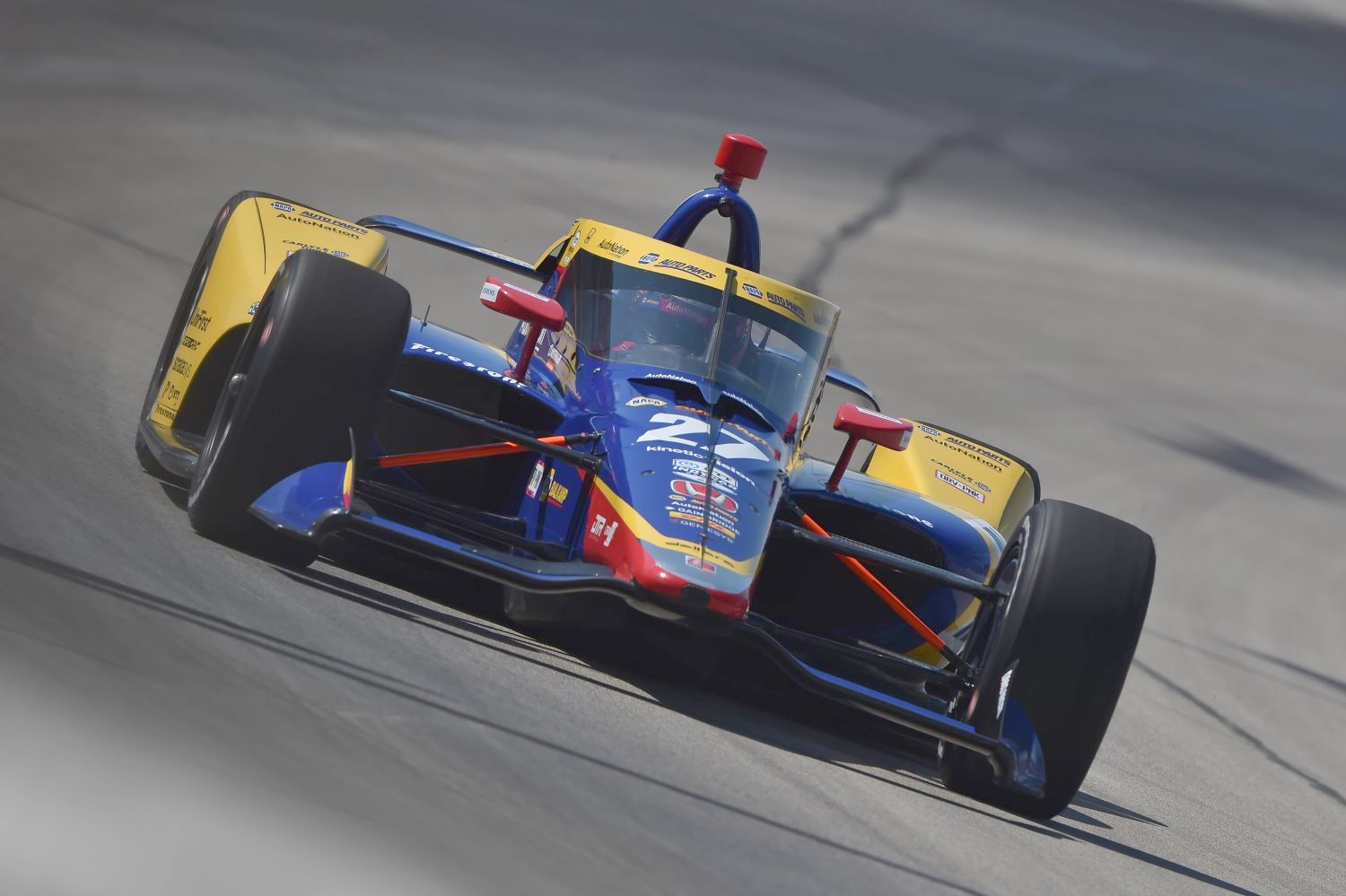 Penske Chevy teammates Simon Pagenaud and Will Power rounded out the top-5. The top-5 drivers were all within 2/10ths of a second and all 17 drivers were within 6/10ths of a second.
Felix Rosenqvist put the NTT Data Arrow McLaren 6th, ahead of Colton Herta 7th in the 2nd Andretti Autosport-Honda.
The Ed Carpenter Racing-Chevy of Rinus VeeKay was 8th while his team owner Ed Carpenter was 11th
Scott McLaughlin, who will pilot the No. 3 Pennzoil Yellow Submarine in this year's Indy 500, was 12th quick.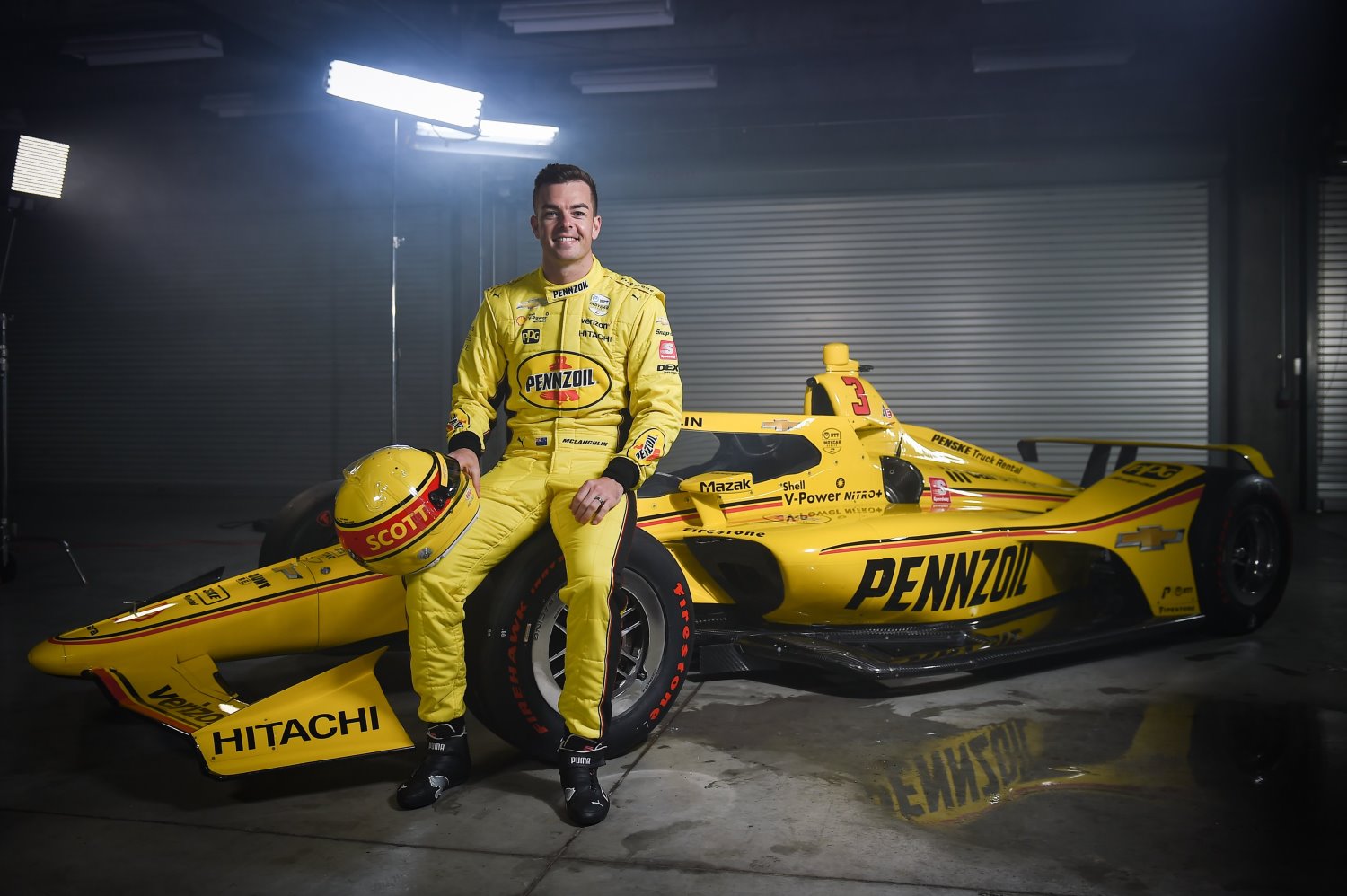 The heavy testing schedule and imminent start to the season was not lost on Scott McLaughlin, who steps into a Team Penske IndyCar for the first time this year. McLaughlin underscored his excitement in a tweet replete with a fleet of exclamation points.
"Just realized, I'm in the car every week for the next 5 weeks. 2 test days, 3 Races, Let's go!! Season 2021 is go baby!"
Graham Rahal described it as a "no-go zone."
IndyCar drivers remain hesitant using the high-groove between Turns 1 and 2 at Texas Motor Speedway. That area remains slippery from a leftover rubber compound called PJ1 Track Bite from NASCAR races run in the fall of 2019.
"Unfortunately, the dark black stuff is, from the data we got, is about 20% less grip than the bottom lane and a half so it's still going to be a no-go zone."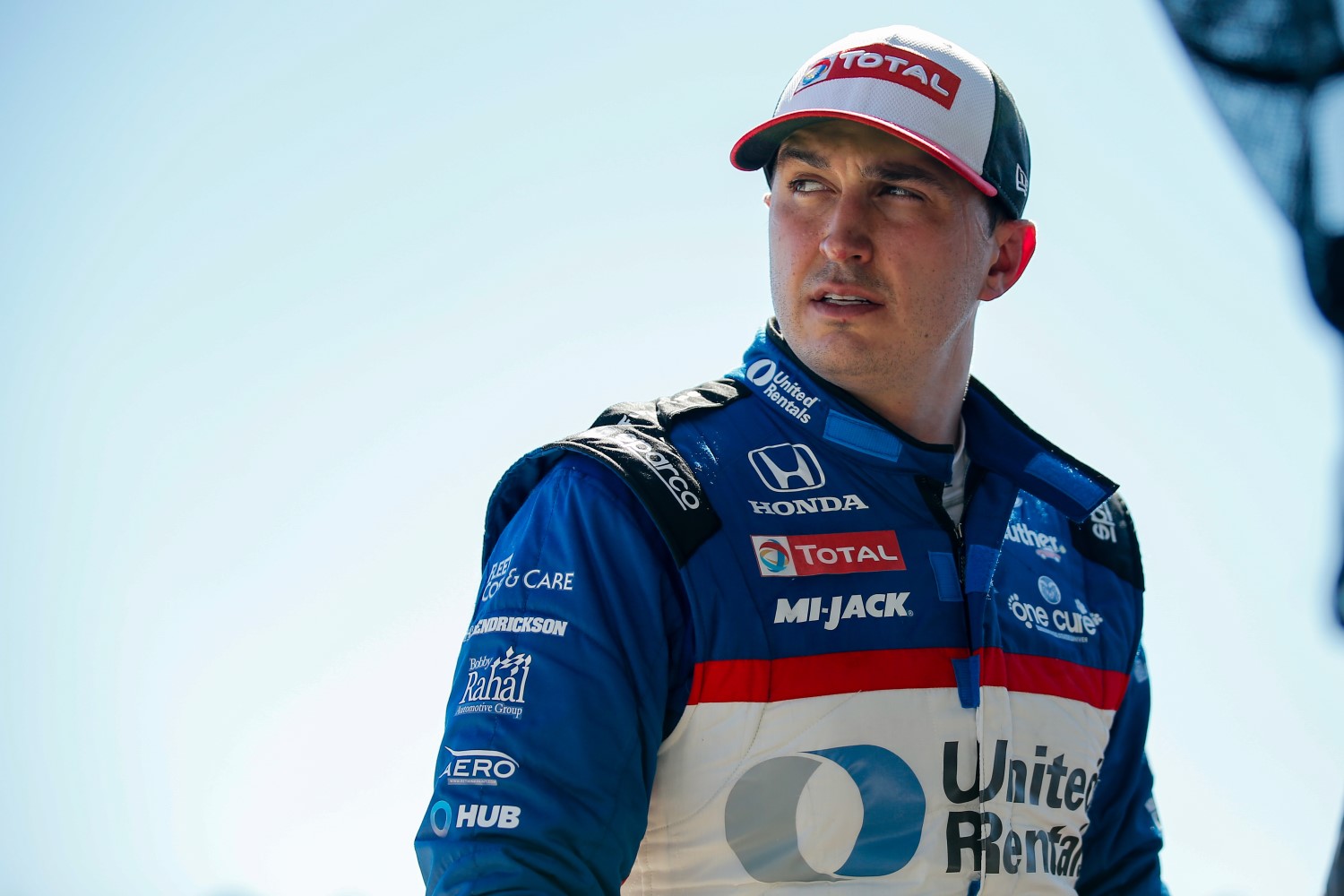 At least that is the hope in order to put on the best show possible for fans.
"I think we'll be able to put on a better show than what we had last year or the time before that," Rahal said. "I'm sure when they repaved the track, they thought it was going to be the perfect combination. … Everybody here has done a great job to try to adjust to that and make it racy again. I think it's getting closer."
Outside of the high-groove questions, the drivers also touched on the doubleheader weekend and the challenges that presents.
"Honestly, I think the challenges are pretty similar. It's going to be about maximizing the points over both [races]," Hinchcliffe said. "You can't really afford to make too big a mistake in the first one because it's going to have consequences for Race 2 so that's always kind of something in the back of your mind on the first race. From a physicality point of view, the ovals are generally a little less physical but Texas is fast, man. It's fast and it's hot."
Added Rahal: "It's mentally very exhausting. This place wears you out. The physicality has gone up. The cars are a little bit heavier, the steering weight is a little bit heavier, it's a little grippier this year than it was last year with the new downforce and tire package and everything else makes the cornering loads a little bit tighter. All those things being said, it's a physical race as well."
Tomorrow will see Dale Coyne Racing on track, with Ed Jones being accompanied by Pietro Fittipaldi who is returning to IndyCar action in preparation for his four races as oval sub for Romain Grosjean and is required to do a refresher test.
Cody Ware, son of race entry co-owner Rick Ware, is also expected to carry out his oval Rookie Orientation Practice to see if he is fit to try and run an oval race this year.
Day 2 Results
| | | | | | | | | | |
| --- | --- | --- | --- | --- | --- | --- | --- | --- | --- |
| Pos | No | Name | Time | Diff | Gap | Laps | Speed | Engine | Team |
| 1 | 5 | Pato O'Ward | 23.3256 | 0.000s | 0.000s | 146 | 222.245 | Chevy | Arrow McLaren SP |
| 2 | 27 | Alexander Rossi | 23.4738 | 0.1482 | 0.1482 | 178 | 220.842 | Honda | Andretti Autosport |
| 3 | 60 | Jack Harvey | 23.5057 | 0.1801 | 0.0319 | 205 | 220.542 | Honda | Meyer Shank Racing |
| 4 | 22 | Simon Pagenaud | 23.5155 | 0.1899 | 0.0098 | 224 | 220.450 | Chevy | Team Penske |
| 5 | 12 | Will Power | 23.5202 | 0.1946 | 0.0047 | 247 | 220.406 | Chevy | Team Penske |
| 6 | 7 | Felix Rosenqvist | 23.5560 | 0.2304 | 0.0358 | 136 | 220.071 | Chevy | Arrow McLaren SP |
| 7 | 26 | Colton Herta | 23.6040 | 0.2784 | 0.0480 | 197 | 219.624 | Honda | Andretti Autosport |
| 8 | 21 | Rinus VeeKay | 23.6087 | 0.2831 | 0.0047 | 208 | 219.580 | Chevy | Ed Carpenter Racing |
| 9 | 2 | Josef Newgarden | 23.6808 | 0.3552 | 0.0721 | 219 | 218.912 | Chevy | Team Penske |
| 10 | 14 | Sebastien Bourdais | 23.7002 | 0.3746 | 0.0194 | 166 | 218.732 | Chevy | AJ Foyt Enterprises |
| 11 | 20 | Ed Carpenter | 23.7077 | 0.3821 | 0.0075 | 162 | 218.663 | Chevy | Ed Carpenter Racing |
| 12 | 3 | Scott McLaughlin | 23.7620 | 0.4364 | 0.0543 | 233 | 218.163 | Chevy | Team Penske |
| 13 | 30 | Takuma Sato | 23.8006 | 0.4750 | 0.0386 | 184 | 217.810 | Honda | Rahal Letterman Lanigan Racing |
| 14 | 28 | Ryan Hunter-Reay | 23.8071 | 0.4815 | 0.0065 | 167 | 217.750 | Honda | Andretti Autosport |
| 15 | 29 | James Hinchcliffe | 23.8387 | 0.5131 | 0.0316 | 160 | 217.462 | Honda | Andretti Autosport |
| 16 | 15 | Graham Rahal | 23.8957 | 0.5701 | 0.0570 | 207 | 216.943 | Honda | Rahal Letterman Lanigan Racing |
| 17 | 4 | Dalton Kellett | 23.9226 | 0.5970 | 0.0269 | 140 | 216.699 | Chevy | AJ Foyt Enterprises |