Powertap Hydrogen Fueling Corp. to back Defrancesco's Andretti Indy Lights car
Devlin DeFrancesco (shown above) will hit the track at Barber Motorsport Park tomorrow to kick off his 2021 Indy Lights Presented by Cooper Tires campaign and debut his No.17 Andretti Steinbrenner Autosport entry backed by new primary sponsor – PowerTap Hydrogen Fueling Corp.
PowerTap Hydrogen is a part of the hydrogen sector within Clean Power Capital Corp. and focuses on its intellectual property to take charge as the leader in developing cost-effective infrastructure for incorporating hydrogen fueling into daily life.
The partnership with Andretti Steinbrenner Autosport marks the company's first venture within the motorsports industry.
Along with the PowerTap Hydrogen's primary sponsorship in the Indy Lights program for DeFrancesco, Michael Andretti and George Steinbrenner IV are both founding partners on the PowerTap Hydrogen Advisory Board, providing expertise from within the motorsports industry to assist in adopting hydrogen fuel in everyday vehicles.
PowerTap Hydrogren joins DeFrancesco's other 2021 backers including Kimoa – the fashion, clothing, and accessories brand founded by Fernando Alonso; world-class racing simulator manufacturer AIS; Apple's largest premium retail partner, Simply Mac; and Sol Yoga.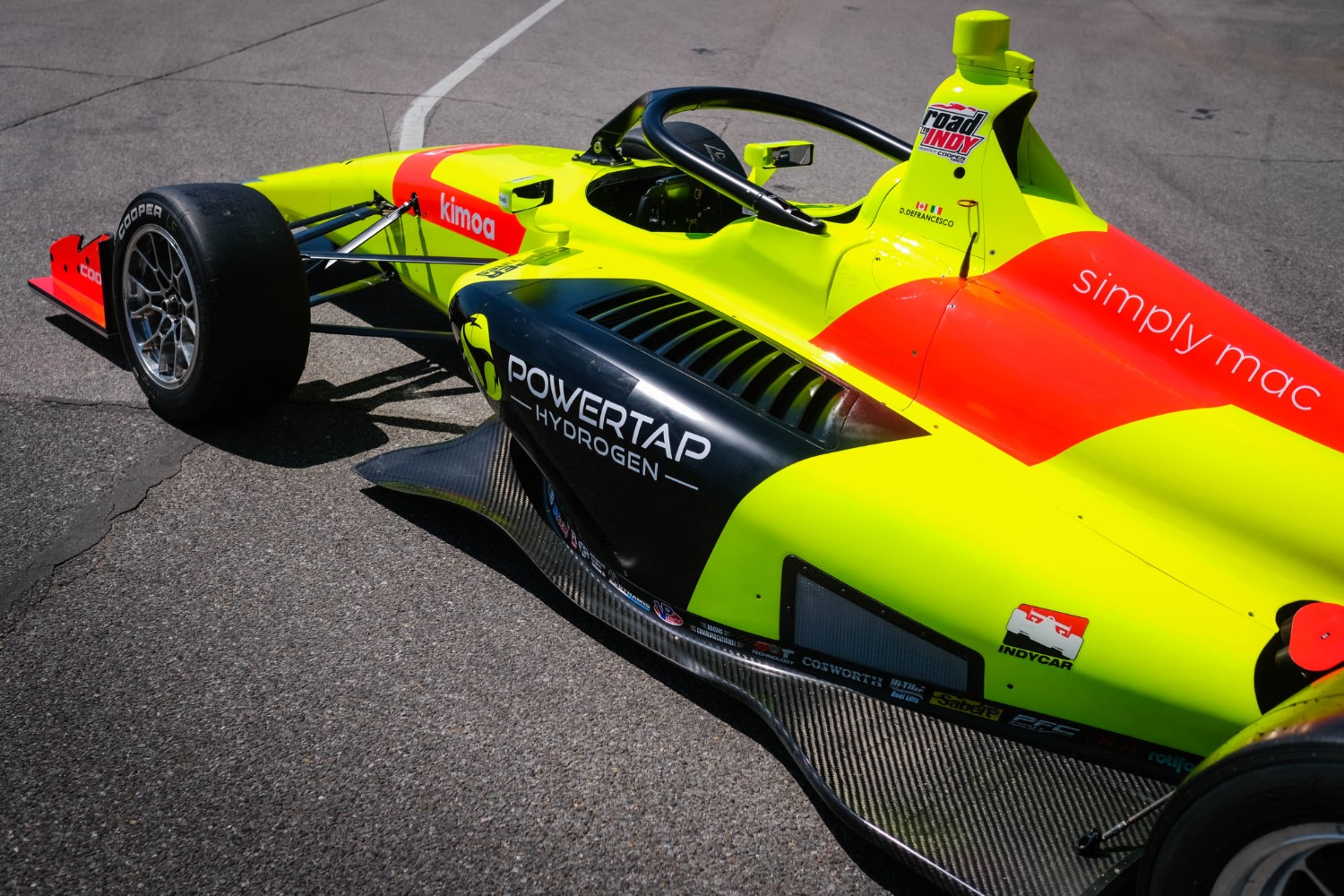 DeFrancesco joined the Andretti Steinbrenner Autosport stable in 2020, competing in the Indy Pro 2000 series. The Italian-Canadian driver finished second in the Indy Pro 2000 championship after collecting two wins, three pole positions, six podiums while scoring Rookie of The Year honors. Following his impressive rookie campaign in Indy Pro 2000, DeFrancesco will make the step up to the Indy Lights field in 2021.
DeFrancesco will take part in the official pre-season test at Barber Motorsports Park tomorrow and make his 2021 open-wheel race debut in the No. 17 entry at the Indy Lights Presented by Cooper Tires season opener on April 17 at the same venue.
He enters the 2021 Indy Lights season after finishing third in the LMP2 class for Dragon Motorsport in the Rolex 24 at Daytona – his first podium in the round-the-clock endurance classic.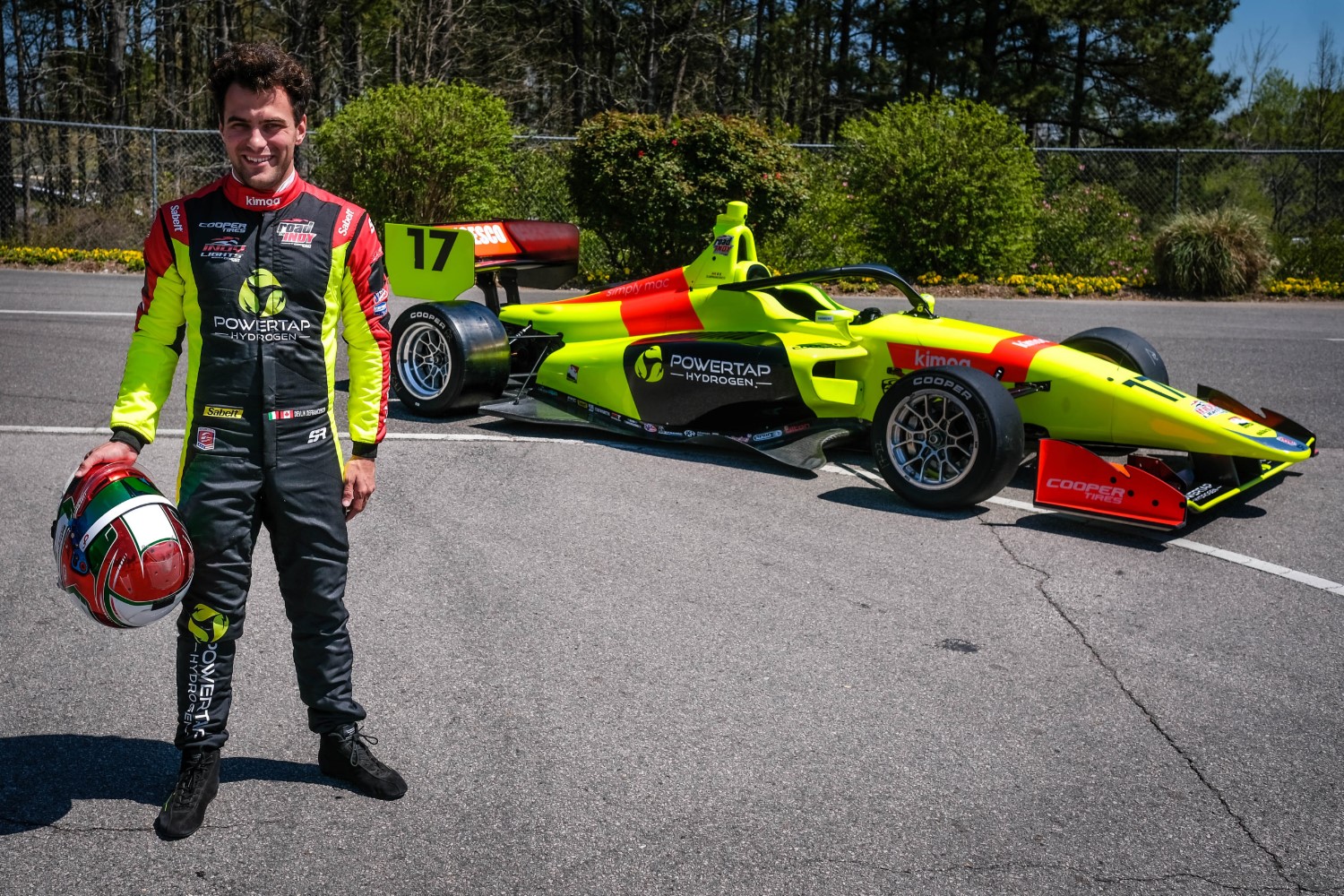 Coinciding with today's sponsorship announcement and tomorrow's Indy Lights test – DeFrancesco today unveiled his new website at www.devlindefrancesco.com, which will provide news, galleries, and behind-the-scenes access to the 21-year-old's season ahead for Andretti Steinbrenner Autosport.
Devlin DeFrancesco, driver, No. 17 Andretti Steinbrenner Autosport
"This is a very exciting week for me. Tomorrow I officially kick-off my Indy Lights campaign, I have a great new sponsor in PowerTap Hydrogen, and I've launched my brand-new website.
"I loved racing for Andretti Steinbrenner Autosport in Indy Pro 2000 last year, and I'm really looking forward to stepping up to Indy Lights this year.
"The challenge is going to be steeper, but I love the car, and I have a great team behind me."
George Michael Steinbrenner IV, owner, Steinbrenner Racing
"We are excited to welcome PowerTap Hydrogen to the Andretti-Steinbrenner partner ecosphere.
"The partnership will be a new one on the racetrack, representing an extension of existing relationships with PowerTap in the business sector for myself and the Andretti family.
"Adding another innovative company within the green energy and sustainability sector also brings unique opportunities both for our team and among fellow sponsor/partner companies that can lead to cool ideas and integrations."
Michael Andretti, Chairman and CEO, Andretti Autosport
"It is great to have PowerTap Hydrogen within the team represented on Devlin DeFrancesco's Indy Lights car.
"As there is a goal within the paddock to achieve a carbon-neutral environment as well as across the world, we believe PowerTap Hydrogen's experience with their proprietary technology is a small step to begin achieving that goal."
Raghu Kllambi, CEO, PowerTap Hydrogen Fueling Corp. and Clean Power Capital Corp
"Hydrogen vehicles will be introduced into many verticals in the coming years including auto racing.
"As our unique onsite PowerTap hydrogen fueling technology can refuel vehicles of all types, a prominent sponsorship of Devlin DeFrancesco and the Andretti Steinbrenner team makes sense as we launch PowerTap as a leading hydrogen fueling brand."