Stroll puts Mont Tremblant track on the block
(Update)
The deadline for submitting bids on the venue was April 15 with details originally shown here. That link is now dead indicating the track is no longer for sale.
Apparently, Lawrence Stroll now has other plans for the circuit. The track offers no passing opportunities for F1 or IndyCars.  Will Stroll keep it as a club track, or will he spend the millions required to expand and widen the circuit to make it suitable for either F1 or IndyCars?
---
April 11, 2021
Canada's iconic Le Circuit Mont-Tremblant is up for grabs.
Opened back in 1964, the Circuit Mont-Tremblant played host to the Formula 1 Canadian Grand Prix on two occasions, in 1968 and 1970.
Based eight miles south of the Mont-Tremblant village in Quebec, the venue has undergone several makeovers in the years past to become a 2.65-mile circuit in its current form.
Denny Hulme won the 1968 Canadian Grand Prix for McLaren, while Jacky Ickx took victory for Ferrari at Circuit Mont-Tremblant in 1970.
In 2000, the venue was purchased by Lawrence Stroll. He brought in track architect Alan Wilson to redesign the circuit to bring it up to FIA safety standards, while in 2004 further overhauls were made in order to host an IndyCar race, which it did in 2007. The track was widened from 28′ to 40′ and since a new Timing Tower has been installed that includes a press room for up to 200 people.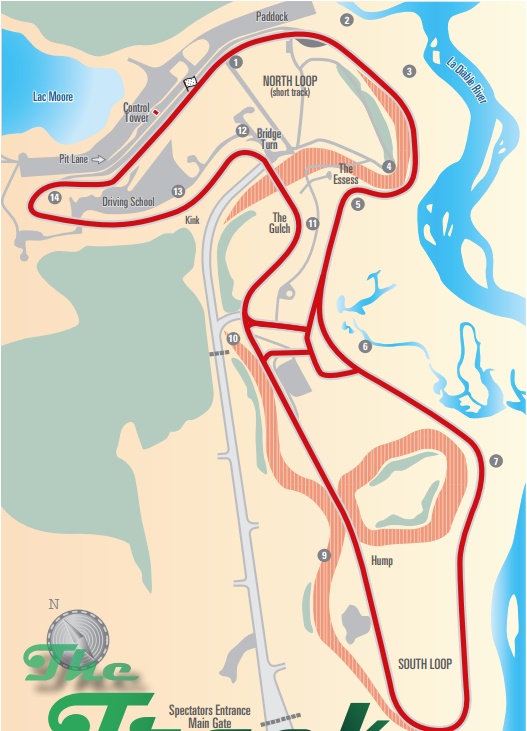 Recently though, Stroll decided to put the venue up for sale.
In total, the site is listed as covering 304 acres and gives the potential buyer an opportunity to purchase a fully-operational race track with further development potential. There is a fear though among locals that the venue could be transformed entirely into residential dwellings.
The deadline for submitting bids on the venue is April 15 and further information with contacts can be found here.
Le Guide De L'Auto report the municipality values the track at $8.5million but the actual market value is much higher