F1 Imola Emilia Romagna GP Preview
The F1 teams head to Italy, and to the Autodromo Internazionale Enzo e Dino Ferrari, for round two of the 2021 FIA Formula 1 World Championship, the Emilia Romagna Grand Prix.
The circuit,  steeped in triumph and tragedy, is more commonly referred to as Imola in deference to the adjoining town, reappeared on the pandemic-hit schedule in 2020 following a 14-year hiatus. Its comeback was well-received by Formula 1's stakeholders, teams and drivers alike, and while its retention initially appeared a long shot, organizers ultimately secured a spot on the 2021 calendar.
Following last year's presence on a fall date Imola this season returns to its more traditional spring berth, having featured in that slot from 1981 through 2006, when it was known as the San Marino Grand Prix. Now named after the Emilia Romagna region in which Imola is located, it will be the fourth round held in Italy across just an eight-month span, following last year's events at Monza, Mugello and Imola.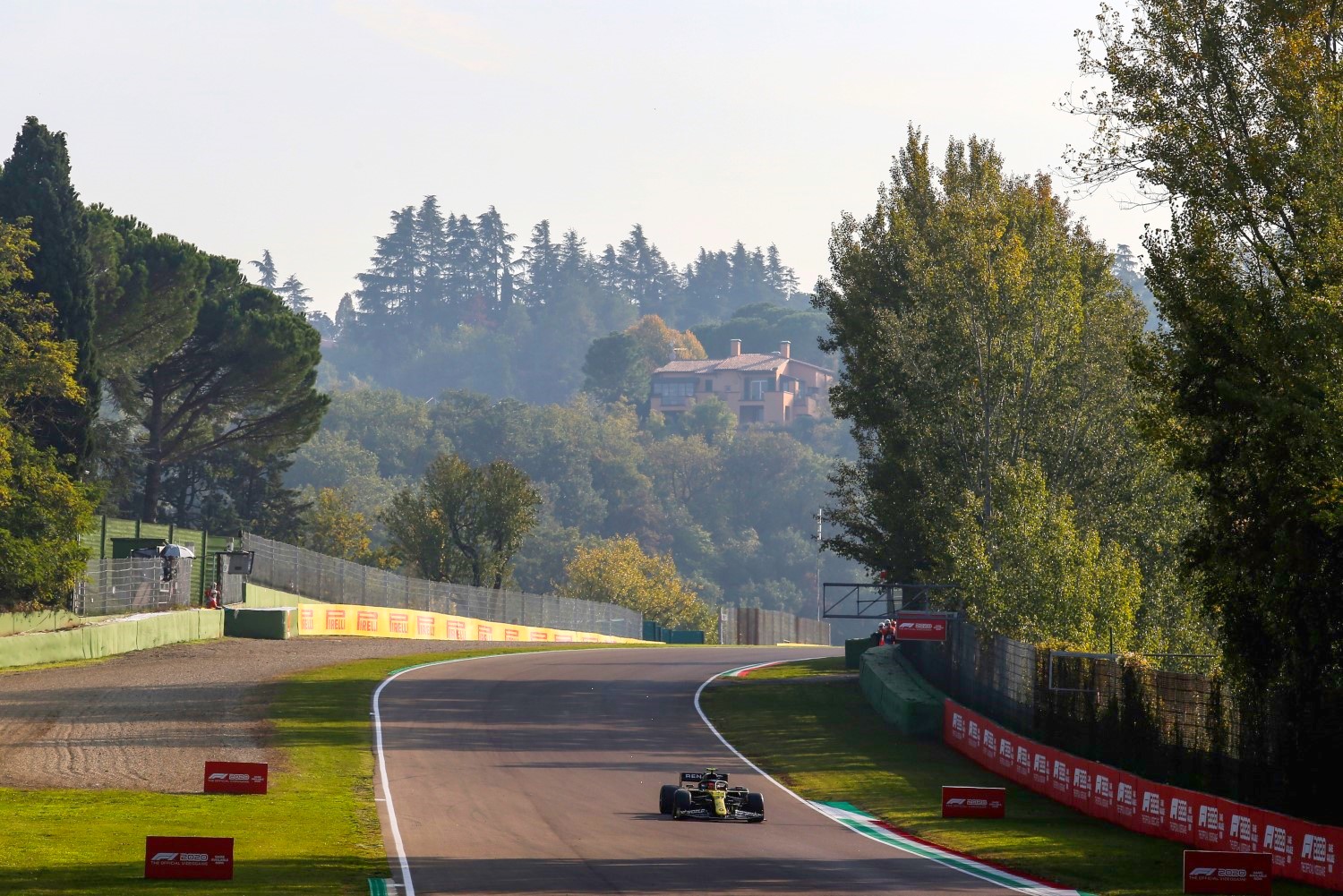 The 4.9 km circuit provides a number of challenges for teams and drivers. The presence of several low and medium-speed complexes, with high curbs, places an emphasis on stability and traction while the lengthy full-throttle run from Rivazza to Tamburello means achieving a high top-end speed is also of importance. The narrow nature of the old-school circuit, and infrequent heavy braking zones, also puts the spotlight on qualifying and race strategy, with track position favored owing to the difficulty of drivers being able to pass.
For rookies like Haas drivers Nikita Mazepin and Mick Schumacher, it will be their first experience of Imola behind the wheel of a Formula 1 car – though they have both previously raced at the venue. Mazepin competed in the European Formula 3 Championship in 2016 while Schumacher was victorious at Imola in the Italian Formula 4 category, also in 2016.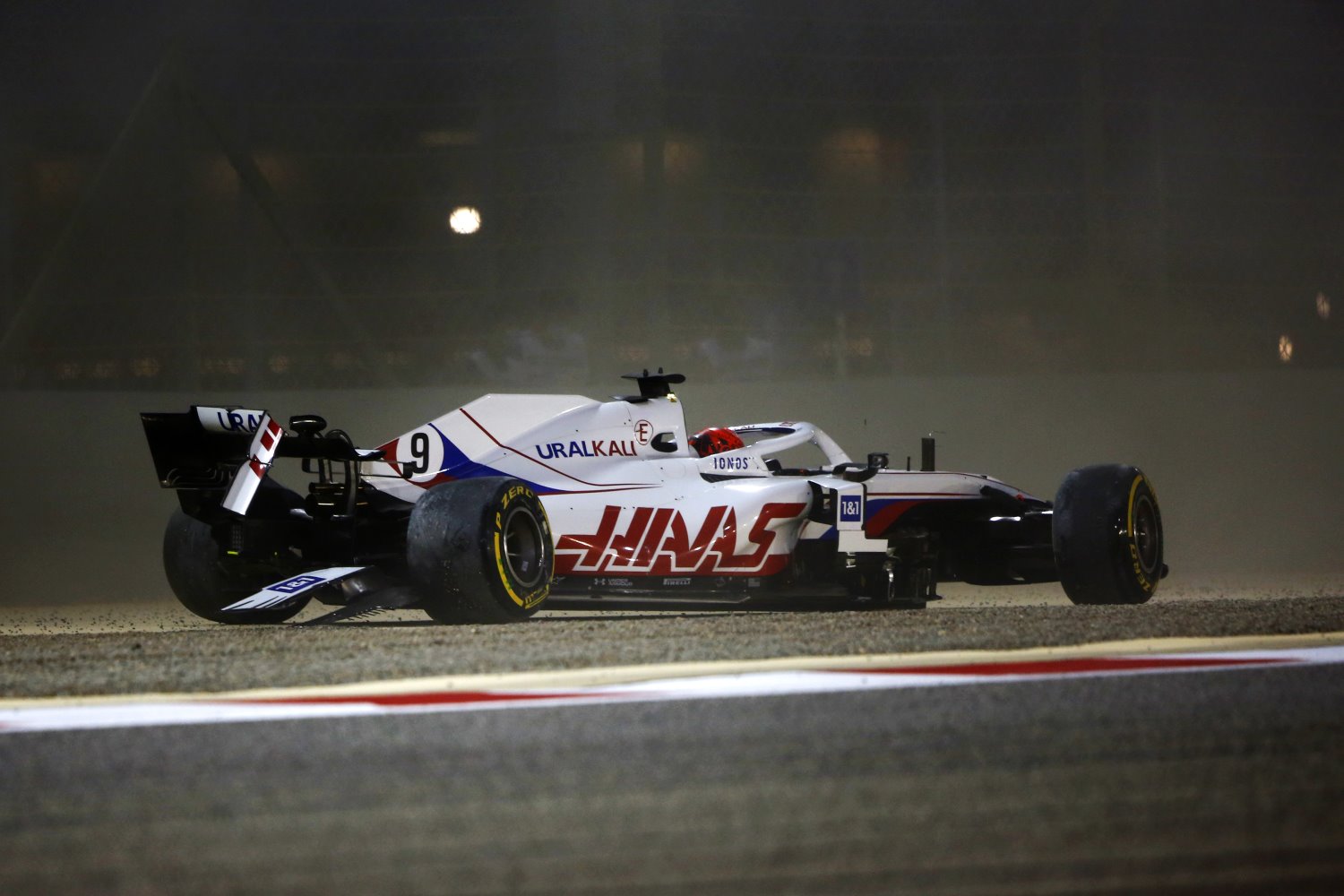 Another rookie, Yuki Tsunoda, is confident going to Imola.
"I have driven there a lot and so I can work in a similar way to what I did in Bahrain. I will use the experience from the first race and I already have confidence in the car in Imola. The circuit has a lot of medium speed corners, as well as a few quick ones. I like the fast chicanes like turns one and two, which is something I don't think I've ever experienced before. It really is a special feature of Imola. The track also goes up and down quite a lot and I really like it. I think this is why so many drivers enjoy driving there because it is different to other tracks. I also enjoy the Acque Minerali section at turns 11 and 12 where the track goes downhill and right-right. In fact, I like all the corners, but those especially."
"Now we head to Imola, which is one of my favorite circuits," said Pierre Gasly.
"I love it. It is technical with a lot of fast corners which allows you to get into a rhythm, and you are always busy as it is quite twisty. Last year at this track I got my best ever Qualifying with the team, on the second row. Unfortunately, that race ended early with a problem while I was lying fifth, but it was a very good weekend until then, so now I'm keen to get back there and make up for last year's disappointment."
Track Layout
Extensively re-profiled after a lengthy stint hosting the San Marino Grand Prix, the track is a sparkling blend of the old and new: sweeping, high-speed corners hemmed in by unyielding concrete barriers and modern pit and paddock facilities constructed in the late 2000s. In short, it's a place that rewards commitment.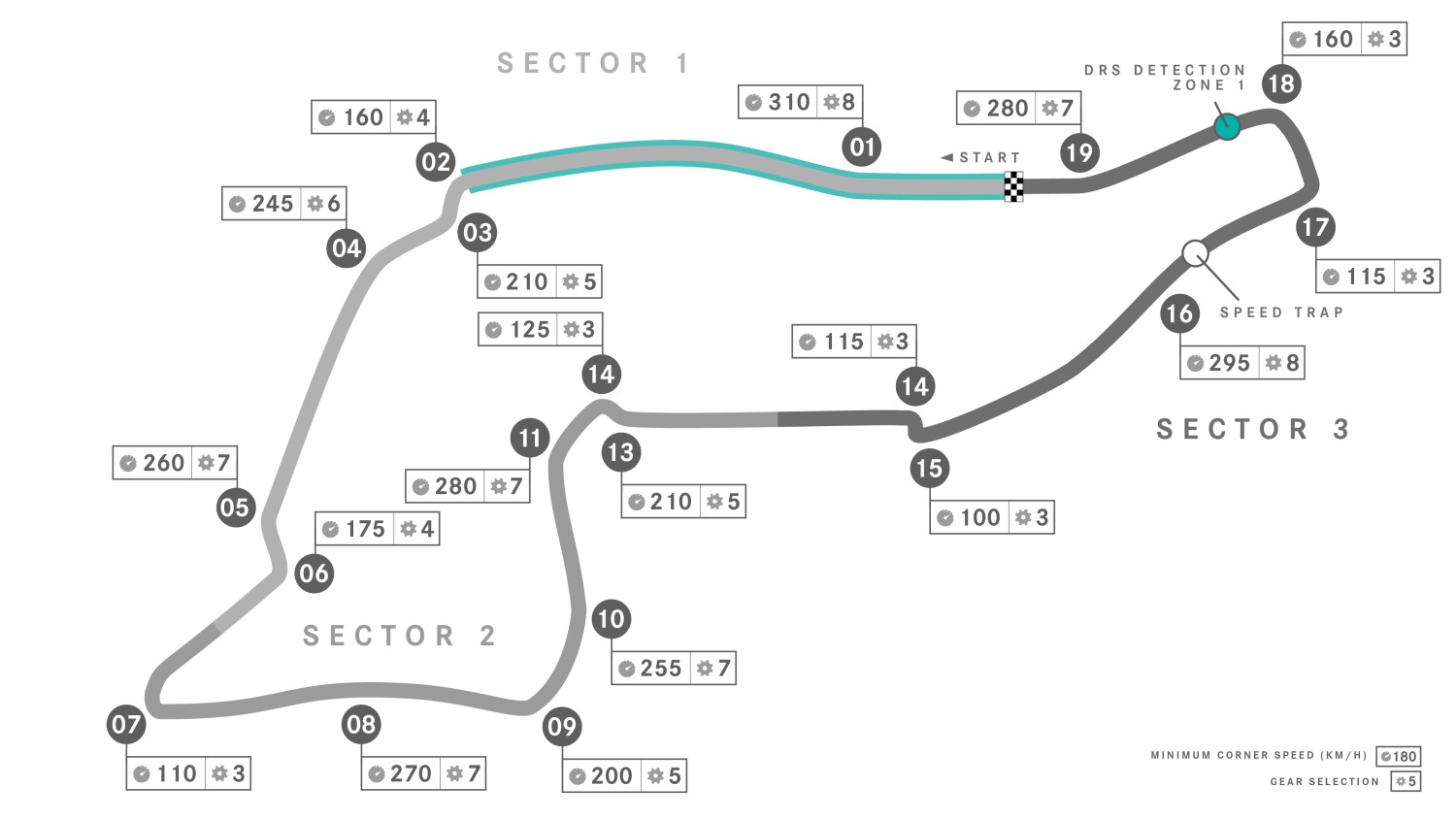 Fact File: Emilia Romagna Grand Prix
Construction on the Autodromo Internazionale Enzo e Dino Ferrari began in 1950 and the track hosted its first race in 1953.
The track has hosted F1 races under three different names: the San Marino Grand Prix, Italian Grand Prix and Emilia Romagna Grand Prix.
Unlike more modern tracks, the circuit width is quite narrow at Imola, which makes overtaking more challenging and puts more emphasis on strategy to make up positions.
The length of the pit lane and time spent driving through the pits is also an interesting strategic factor. Imola's pit lane is the longest of any 2021 F1 track, measuring 528 meters, and this also translates to the longest pit lane time (driving through at the speed limit of 80 km/h) of 24.8 seconds.
Imola is one of seven fully anti-clockwise tracks on the 2021 F1 calendar, alongside Interlagos, Baku, COTA, Jeddah, Marina Bay and Yas Marina.
The stretch of 605 meters from pole position to the first braking zone is the third-longest on the calendar.
73% of the lap time is taken at full-throttle, the third-highest percentage of the 2021 F1 tracks. This includes 15 seconds of foot-to-the-floor lap time from the exit of the final corner to the braking zone for Turn 2.
Imola has an average apex speed of 200 km/h, the third highest on the 2021 F1 calendar, behind Silverstone (roughly 205 km/h) and Suzuka (around 210 km/h).
The track surface is particularly bumpy, meaning teams must find the right set-up compromise between the ride (and how well the car absorbs the bumps) and the aero (and how aggressive to go for the maximum aero performance).
Imola is quite stop-start in nature, similar to Montreal. Therefore, despite not having any 'heavy' braking zones (defined by achieving 4g for more than 0.4s), it is a track with a fairly high brake duty
Another punishing factor for the brakes is the short straight lengths, meaning the brakes don't have as much time to cool between the braking events.
There's a wide variety of corner types and speeds at Imola, requiring a car with a wider operating window – the complete opposite to a circuit like Sochi, for example, which has a much narrower corner speed window.
Because of the wider corner speed window at Imola, more compromise is needed on the set-up details of the car, to enable it to perform better in that varied mix of corner types.
Imola has the highest accelerations seen all year on corner exit (what we call, gLong forces), due to the very high grip measured on the track's tarmac and the very straight corner exit lines – unlike the long, sweeping exits you see at other F1 venues such as Silverstone. The average longitudinal acceleration on corner exit at Imola is 1.5g.