Rumor: Canadian Grand Prix cancelled for 2nd straight year
(7th Update)
This rumor is upgraded to 'fact' today.  Formula 1 has confirmed that the Canadian Grand Prix has been cancelled with the Turkish Grand Prix replacing it on the weekend of June 11 to 13.
Canada was scheduled to host the seventh round of the season, however ongoing travel restrictions in the country made it impossible for F1 to enter the country and face a mandatory 14-day quarantine.
"We are grateful for the efforts of the promoter and the authorities in Canada, Quebec and Montreal in the past few weeks to try and make the race happen, and we are pleased to announce a two-year extension to our partnership with the Canadian Grand Prix," read a statement by Formula 1.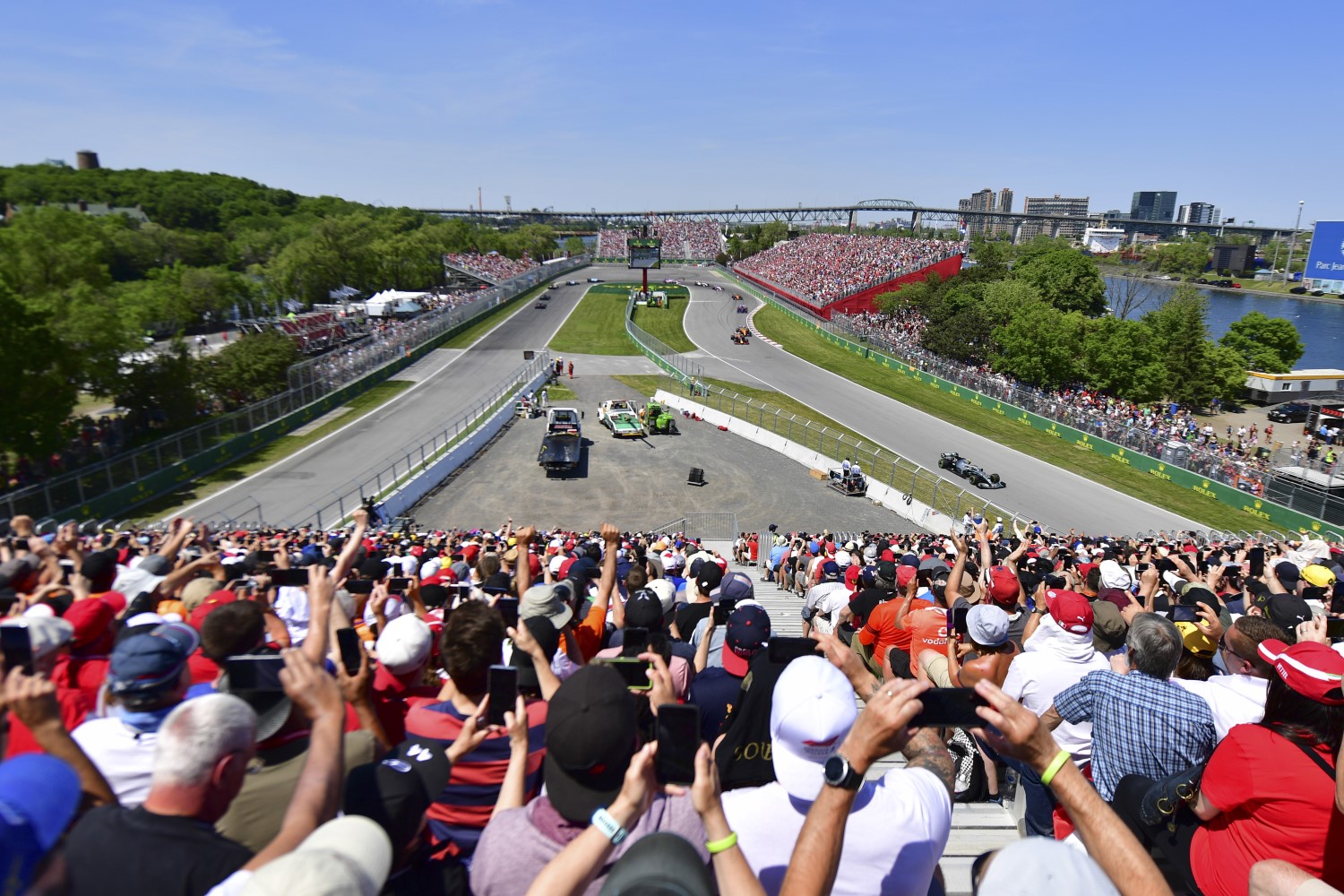 "We will work with the promoter to ensure those with tickets from 2020 and 2021 races get the options of a refund or to transfer their tickets to next year's race and look forward to racing in Canada in 2022."
The governments of Canada and Quebec said in a joint release that the race will return to Montreal in 2022, and that an agreement has been reached with F1 to keep the race in Montreal until 2031, two years longer than the current agreement.
---
April 27, 2021
(GMM) News about the 2021 Canadian GP should be forthcoming "this week".
That is the claim of Quebec's economics and innovation minister Pierre Fitzgibbon, amid reports regional and federal health authorities consider the Montreal race too unsafe to go ahead amid the pandemic.
"The sea freight to Baku and Montreal should have left already," Alfa Romeo team manager Beat Zehnder told Auto Motor und Sport.
Fitzgibbon insisted that authorities are dealing with the situation as quickly as possible.
"We are currently in negotiations," he told Le Journal de Montreal newspaper. "It is a tourist event of paramount importance for Quebec and, in fact, it is the most important in Canada.
"There are health issues that we are all aware of, so we will try to come to terms with that," he added. "We are talking to the Formula 1 people and I think we will be able to make announcements this week."
When asked how he is feeling about those talks, Fitzgibbon said he is "an optimist by nature".
---
April 22, 2021
(GMM) F1's governing body is now listing the 2021 Canadian GP as 'TBA' – to be confirmed.
It is now widely expected that the Montreal race will be scrapped for the second year in succession due to the covid pandemic.
City mayor Valerie Plante, however, is not quite ready to confirm that.
"It is not the city that does not want the race, it is Montreal public health who did not think it is a good idea," she told the Radio-Canada program Le Telejournal.
"We spent a lot of time on the phone over the weekend with our colleagues – you can understand that large sums and contractual agreements are at stake.
"I'd like to give you some news," Plante added, "but it's really important for us to work with our partners to sort this out, rather than putting out information piecemeal."
She insisted: "We want the grand prix to stay. This is our wish."
Also listed as 'TBA' on the FIA's 2021 calendar at present are the races in Singapore and Saudi Arabia.
---
April 17, 2021
(GMM) It is still not clear whether Canada will host its scheduled Formula 1 race this year – although the signs are not good.
Many sources are predicting that the Montreal round will be scrapped, as regional and federal health authorities worry about the ongoing covid-19 pandemic.
However, deputy federal public chief health officer Dr. Howard Njoo said he is yet to hear officially from his counterparts in Quebec.
"We are still waiting for letters of support from the provincial and local levels before starting to do our own analysis," he is quoted by La Presse. "So far we have not received anything."
Dr. Njoo said the perspective of the local authorities is "very important" because "it is they who are in the field and know the situation best".
Quebec's economic minister Pierre Fitzgibbon, meanwhile, said he is expecting to hear official news about the Canadian GP "within 48 hours".
Francois Dumontier, whose Octane Management company promotes the annual event that was also cancelled in 2020, is still declining to comment.
---
April 16, 2021
(GMM) Confirmation of Canada's scratching from the 2021 Formula 1 calendar is now "only a formality".
Following reports that local health officials have decided the Montreal race should not go ahead even in a 'ghost race' format, Formula 1 declined to confirm the news.
"We are continuing our discussions with the promoter in Canada and have no further comment," a spokesman for the sport's owners said.
However, Le Journal de Montreal correspondent Louis Butcher declared on Thursday: "If the announcement is slow in coming, it is still only a formality.
"It will take place on Friday or early next week at the latest."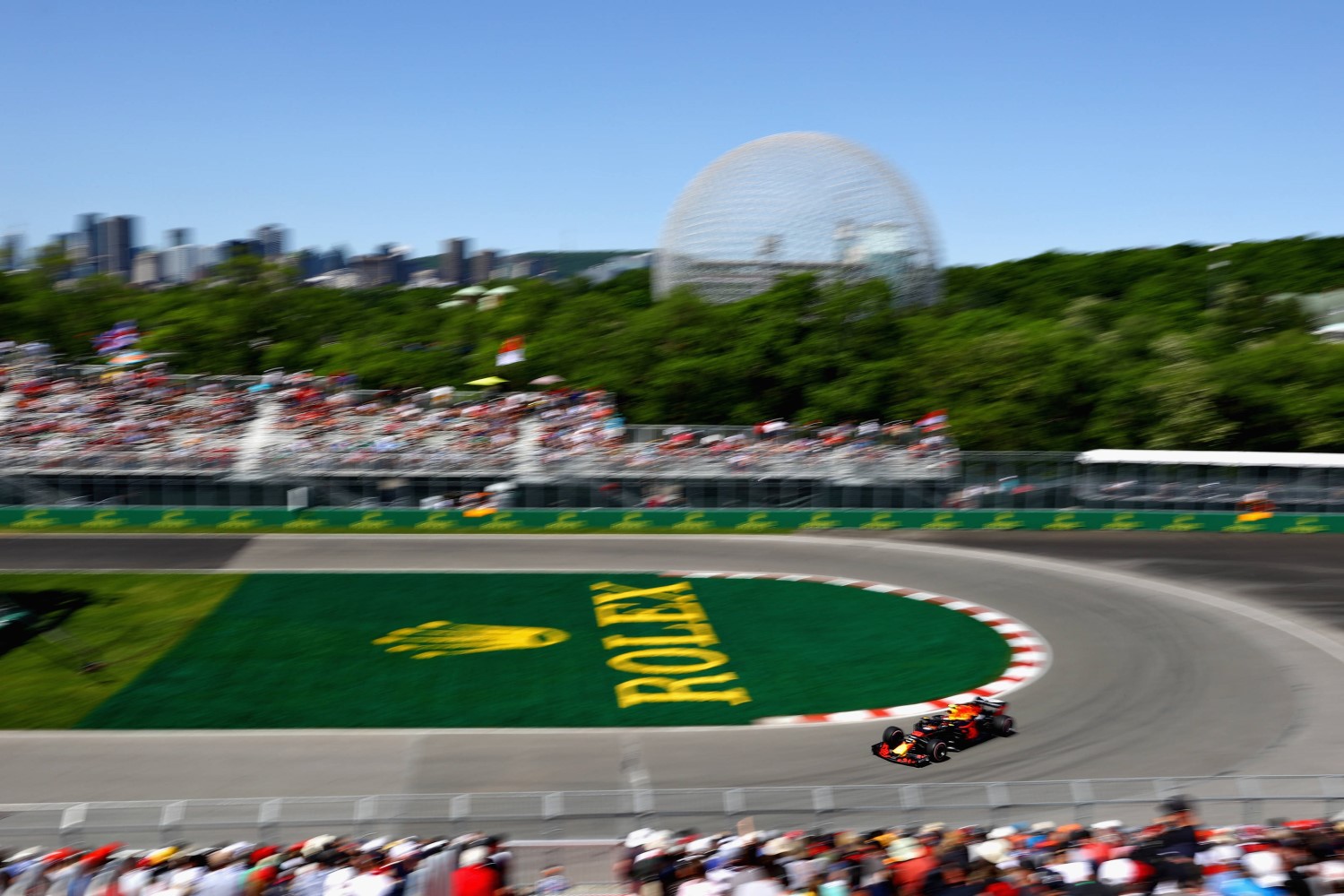 It is believed the Istanbul Park venue in Turkey could be drafted in as a replacement.
Quebec's tourism minister Caroline Proulx, though, is also not ready to say that the Canadian GP will definitely not go ahead.
"I need to get the opinion of federal public health. I'm waiting for that," she told local media.
According to La Presse, Montreal's public health body said it had "reservations" about holding the race due to the "fragile epidemiological situation".
Earlier, Quebec premier Francois Legault said the most important thing is not the cancellation of the 2021 race, but the ongoing contract through 2029.
"The fact that Montreal public health has issued an unfavourable opinion about the holding of the grand prix, even behind closed doors, is information that must be taken into account," said Montreal mayor Valerie Plante.
"At this point, what we want is for the public health departments to talk to each other so that we are able to formalise everything. I think that's the latest," she added.
---
April 15, 2021
Well they say it's not over until it's over.  And that is certainly the case with this year's Canadian GP.
The Canadian Grand Prix, scheduled for June 13 in Montreal, may not take place due to a persistent disagreement between Montreal's and Quebec's public health over the risks of whether or not the event will be held in the metropolis. The federal government has not yet made a decision.
According to the latest information Radio Canada has, Montreal Public Health is categorically opposed to the Formula 1 Grand Prix in Montreal, while the third wave of COVID-19 and its variants are sweeping the province.
Quebec Public Health, for its part, argues that it is possible to preserve the race in Montreal to the extent that it takes place behind closed doors, that is, without public and in accordance with the health protocol provided by Formula 1.
Two days ago, Quebec Public Health said it was ready to allow the event to take place under certain conditions, including the application of a health bubble concept with exclusive hotels reserved for F1 teams, regular testing and private transportation.
However, according to our information, Montreal Public Health estimates that the fact that there are about 2500 people on the Gilles Villeneuve circuit represents a too great risk of spreading in the current context.
In a recent opinion, Montreal's public health therefore declared itself unfavorable to the holding of the event in the metropolis. Radio Canada
---
April 15, 2021
This rumor is now upgraded to 'fact'.
The Canadian Grand Prix, scheduled for June 13 in Montreal, has been cancelled, Radio-Canada is reporting – an official press release is forthcoming we are told.
And we hear that Turkey will soon be announced as its replacement.
Montreal public health authorities concluded that even behind closed doors without spectators, the risk of spreading COVID-19 during the Formula One event is too high.
Earlier this week, Radio-Canada reported Quebec public health would allow the Formula One event to take place under certain conditions.
One of those conditions was to ensure the risk of spreading COVID-19 was kept to a minimum.
F1 officials wanted to bypass the mandatory 14-day quarantine for the hundreds of staff, crew members and drivers. They said they would instead rely on private medical staff to keep COVID from spreading among the personnel.
They had also proposed creating a bubble, where the the members of different teams would stay in hotels, use private transportation and be tested regularly.
However, they would have been in constant contact with hundreds of volunteers who would be outside the bubble.
Montreal public health, faced with those issues, decided to cancel the event.
---
April 15, 2021
The Formula One Canadian Grand Prix is at risk for a second straight year due to the coronavirus pandemic and rumor has it that Turkey could step in.
Travel restrictions and covid related financial problems make the race doubtful for 2021.
Montreal Mayor Valerie Plante told La Presse: "If it doesn't happen this year then it must happen next year because it is important to us."
If the race in Montreal is canceled, the date will likely be given to Turkey's Istanbul Park, which ran a filler Formula 1 in 2020 as well.
Another fly in the ointment, however, is that Turkey has been hit by another wave of the COVID-19 pandemic and new lockdown measures are being put in place.