Chevy already running new IndyCar engine on the dyno
On a Chevy IndyCar media conference Thursday, Chevy Program Manager for IndyCar, Rob Buckner,  was asked if they are still developing the current 2.2L engine, or has their focus turned solely to the new in 2023 2.4L engine.
"Yeah, we're very fortunate to have a lot of depth and talent and motivated people. So, there's still things we can work on in the 2.2 liter. There are some areas that are always open. And we're running 2.4 liters now. We have our first engines on the dyno. We're very happy with where that program is at and we're multitasking. It's very busy times for the engine program. We still have to go to the track. We've got to race the 2.2 liter approximately 32 to 34 more times.
"We're not looking to give up anything there. And then we've got to have a proper debut in 2023 as well. So, the engine-side of things is flat out at the moment."
As for getting to 900 HP with the new engine – IndyCar's goal, Buckner said, "I think somewhat lost in the 2.4 liter transition is the fact that we're going up in base boost as well. So, the easy thing is to think we're going up roughly 10 percent in displacement. We're going to go up 10 percent in power; but also, we're going to start operating at 1.6 bars, the standard for street courses instead of 1.5 bar.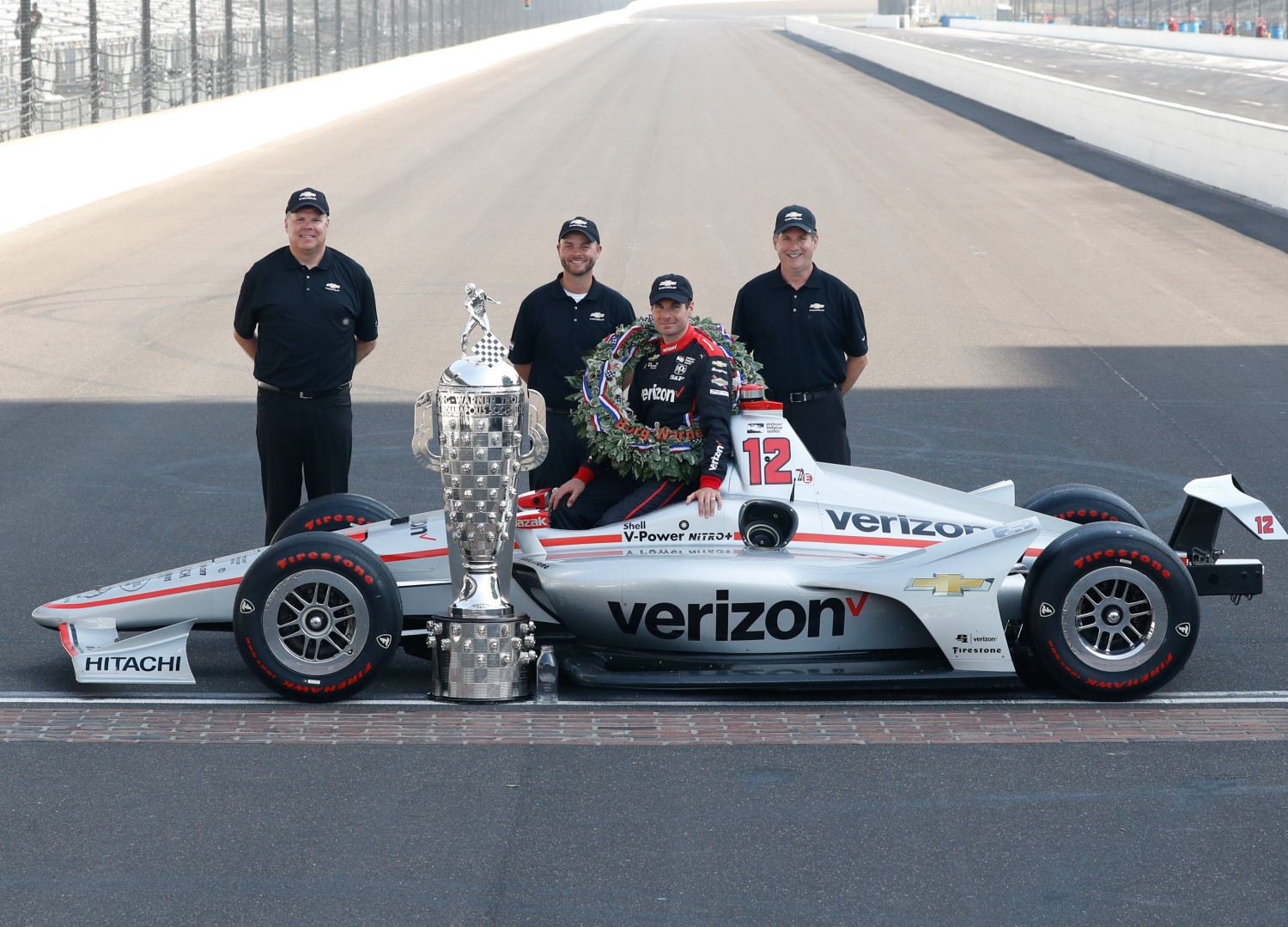 "And you put all that together with the hybrid unit, I think fans will be pleased with the power projections and where the engine programs are headed overall. To answer your question, we can't run a 2.4 liter with a hybrid. Once you delete an alternator it is gone for good. So, I think all of us, INDYCAR, Honda, Chevrolet are all in for the hybrid unit to run the 2.4 liter is going to be required, not optional."
But Honda and Chevy are only working on the internal combustion engine, not the hybrid add-on.  That part IndyCar is developing in conjunction with a 3rd-party.
"I'm not sure. I think a lot of that depends on the finalized specs of the hybrid unit, which is really INDYCAR's area of development during this. On the engine-side, we're just going to focus on getting all we can out of the 2.4 liter at all the various race levels of boost."
As for capturing energy on ovals to be used for extra power, is IndyCar looking at converting exhaust heat into energy using an MHU-H like F1 does?
"Yeah, it's been an interesting conversation with INDYCAR because we would be the first series to run a Hybrid on an oval. So, a lot of this is very conceptual. To your point, INDY qualifying engine duty cycle is ideally 100 percent if you never lift. So, how do you get any kinetic energy from that? Other times during the race, the engine duty cycle is not 100 percent when you're in traffic. So that does open up the possibility of the car wasting some energy there. In the end it's an energy balance equation that INDYCAR is going to need us or going to need to tell us how that want this. It also adds a layer of complexity and cost that I'm not sure is the right fit for INDYCARS. So, I think we're leaning more toward it's going to be a kinetic recovery system primarily."
The Push To Pass We Have Today, Is That Completely Going Away With The Hybrid? Or Will There Still Be A Turbo Boost Push To Pass In Combination With The Hybrid System?
"The nice thing is with our boosted engines is if any point during the development and first test of the hybrid unit we need more or less power, the engine programs function on electric wastegates. So, it's relatively easy to change the boost limitations if INDYCAR desires that. I think that. If they need us to help push with a little bit more boost, I'm sure we would easily be able to do that."
"INDYCAR and us are working around the assumption that it will be around the same size engine, physically. We're going up in bore size but 2.4 is not a huge architecture change. Our engine is going to be all-new. I don't know of any carryover components that we're taking from the 2.2 liter. So, from that perspective, it's a clean sheet design; but fitting in the same envelope, if you will."
We also asked about the added cost of the new hybrid system – will it break the bank for some teams?
"That's pretty open-ended and not really defined at the moment as the early hardware and INDYCAR is still working through what that system is going to look like. It's really not going to be a part of our relationship with the teams, so I'm not really familiar. I know that Jay Frye and Darren Samsum are leading that program for INDYCAR and they're very cost-conscious; and they've been involving the teams in these discussions. So, we think overall, the paddock will be able to make that work. But I can't say I know any exact figures or details as of today." Mark C. reporting for AutoRacing1.com