Jimmie Johnson: I'm still only 3 out of 10 there
Retired NASCAR superstar Jimmie Johnson is finding that the move from stock cars to IndyCars is harder than one might think.
Back in March he was asked a question about where he rates on the scale. 1 being not ready for your INDYCAR race, and 10 being good to go. He said back then a 2.
It's been a while. Where is he now? Has he closed that gap a bit?
"Yeah, I guess maybe at a 3. Again, for the testing I've done, I should say the situations I've been in, I feel competent. There are so many situations I haven't been in yet. There's some discussion about rain tomorrow morning. I have yet to be on a rain tire in an INDYCAR. I have no idea what to expect when that happens. There's just a long list of firsts.
"I'm trying to set realistic expectations for the fans watching. I know many of my hardcore fans expect me to hop in and be right at the front of the pack. I'd love that to be the case, but I have a long road to get there."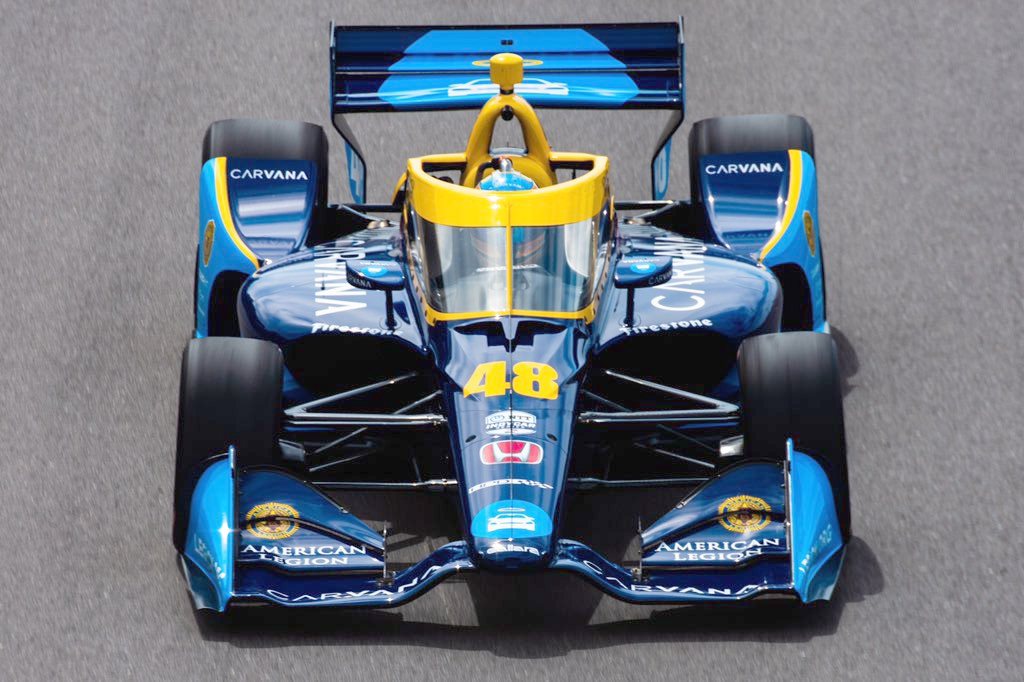 "First thing that comes to mind is it took me three tries to get my seat right. I wanted to sit more more upright.
"I'm on my third seat. I'm in tune with the car, I understand the parameters of the car. I can't sense this car swinging and moving laterally like I could in a Cup car. I feel like some of that is just due to where the mass is located in the vehicle, a different sensation for me.
"Then also the slip angle in a Cup car is much greater than the slip angle in a formula car. I'm still trying to dial that in. I was known for driving a very loose race car in NASCAR. I seem to like a much tighter car in an INDYCAR right now.
So how are his feelings of when he made his debut in Cup to making his IndyCar debut heading into this weekend?
"I've reflected on that quite a bit. I think it's similar. I mean, there's so many unknowns in the start of my Cup career. I feel like that's probably the closest experience that I'm about to go through now.
"Granted, I did have a couple years running the tracks in the lower division, which I don't have that luxury here. But magnitude of the moment, the weight of the moment, is very similar." Mark C. reporting for AutoRacing1.com