Hamilton puts 18″ F1 tires to the test
Lewis Hamilton takes to the track at Imola for his first taste of 2022  Pirelli F1 tires mounted on 18″ diameter wheels!
It's a sunny day with 17 degrees centigrade ambient temperature, and 22 degrees on track.
Pirelli has been given 30 days across 2021 to work with the teams on testing these new compounds that will replace the current 13-inch wheels.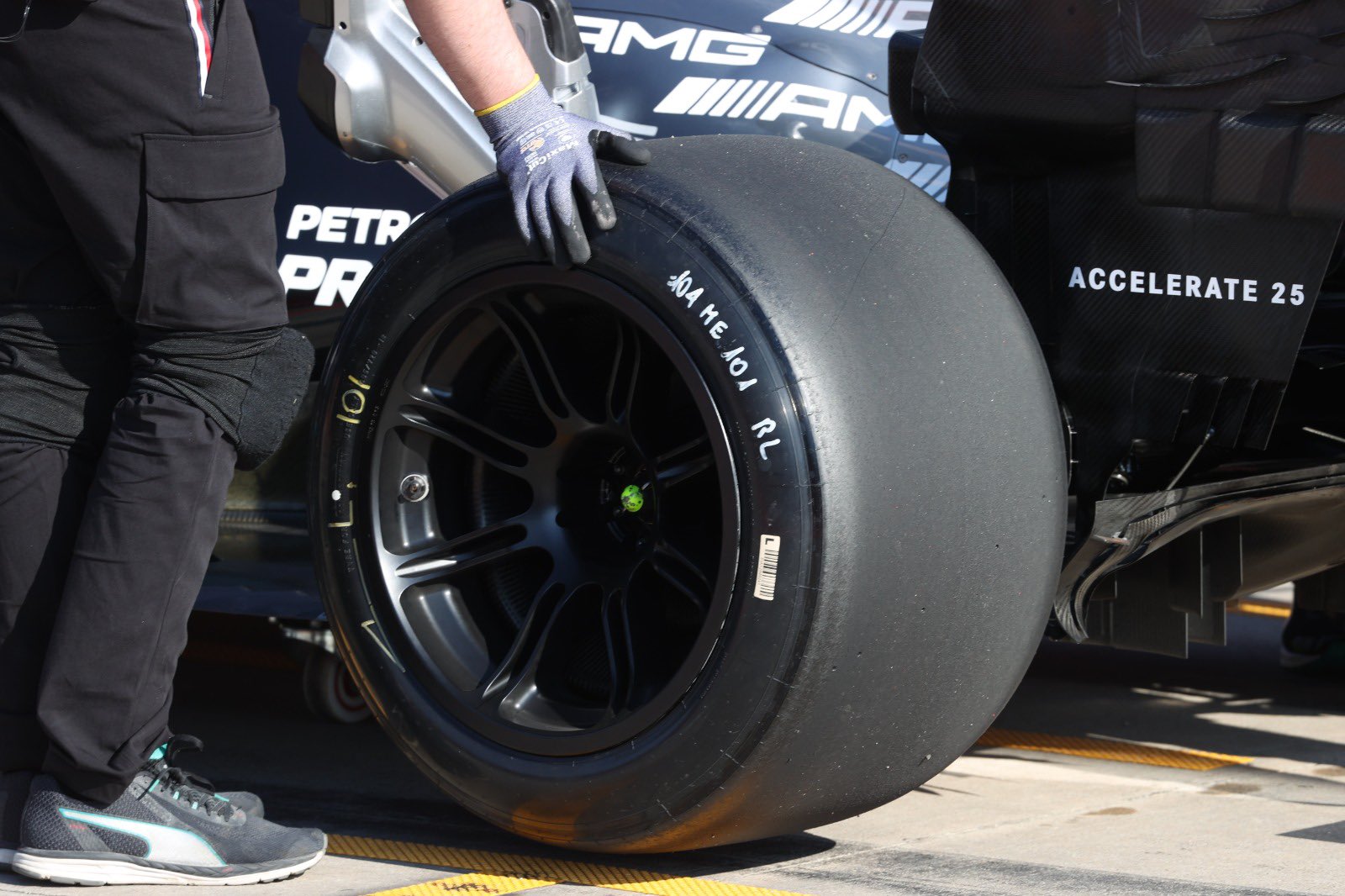 Originally, they were scheduled to be introduced for the start of the current season, but the delaying of the new cars until 2022 meant the 18-inch rubber was pushed back with them.
The seven-time World Champion completed 55 laps during his morning stint before returning to the track in the afternoon after a well-earned lunch break.
By the end of the day, the Briton had provided Pirelli with 130 laps-worth of new data.
Hamilton will hand over testing duties to team-mate Valtteri Bottas on Wednesday.