Indycar Barber Postscript
(Update)
This article has been updated to fix several errors.
---
April 21, 2021
After what seemed like another interminable offseason, the NTT INDYCAR Series returned action this past Sunday at Barber Motorsports Park. In his debut race for Chip Ganassi Racing, Alex Palou held off Team Penske's Will Power to win the Honda Indy Grand Prix of Alabama. It was the 24-year-old Spaniard's first IndyCar win, and interestingly, the first win for Chip Ganassi Racing at Barber.
Defending series champion Scott Dixon made it two Ganassi cars on the podium, coming home third. It was the Kiwi's 8th podium finish at Barber, where he has yet to find victory lane.
All in all, there were plenty of stories to come out of Barber this weekend. Let's get started for our first IndyCar Postscript of 2021.
Palou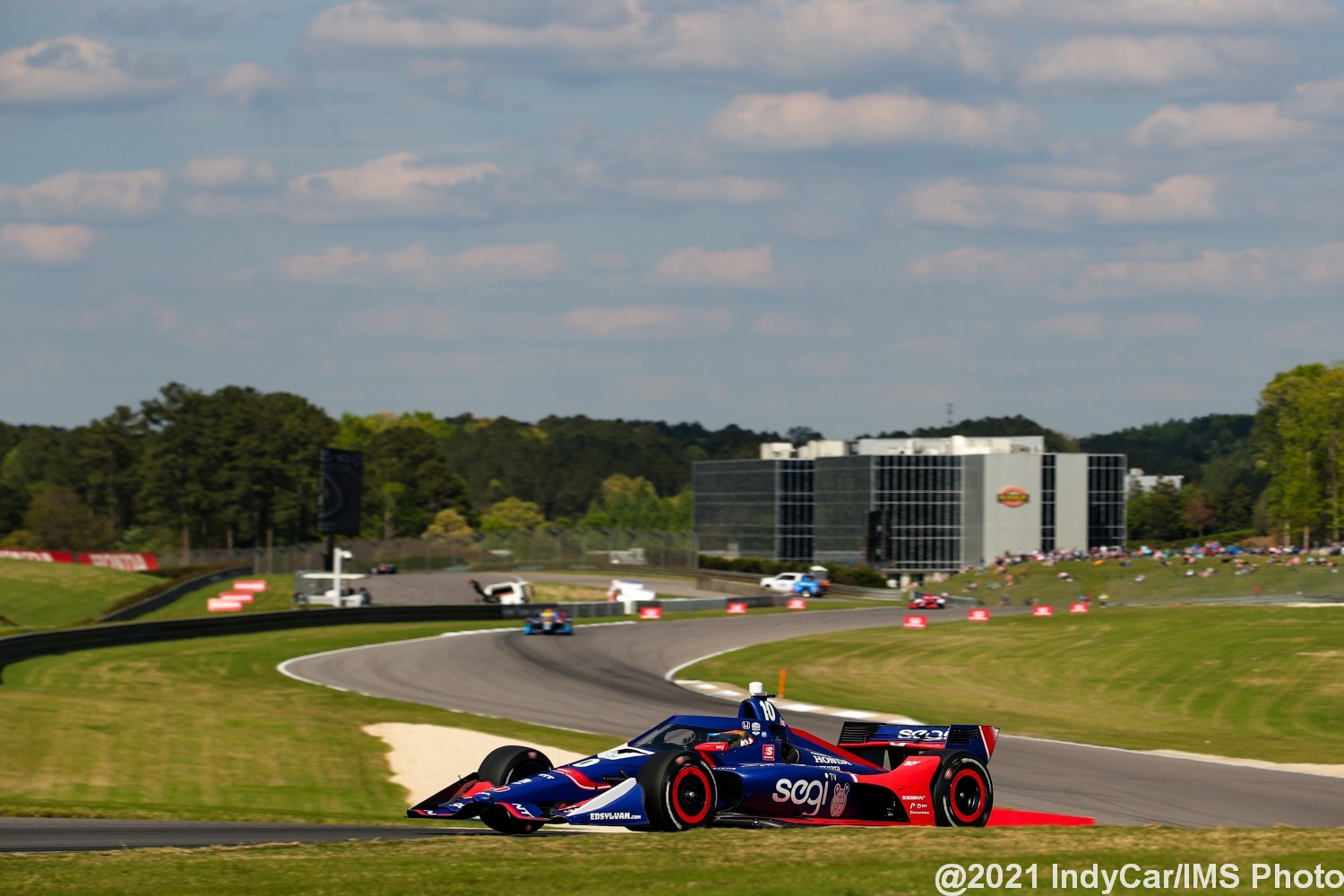 Feel free to count me amongst the surprised when it was announced last fall that Alex Palou would be piloting the No. 10 Ganassi entry for 2021. Yes, Palou had at times impressed during his rookie campaign driving for Dale Coyne Racing with Team Goh in 2020; and yes, his 16th place ranking in the final standings was probably not indicative of his performance. Also, the free agent market wasn't overflowing with established top-line talent last fall, as there was no Alexander Rossi, Josef Newgarden, or Simon Pagenaud type available.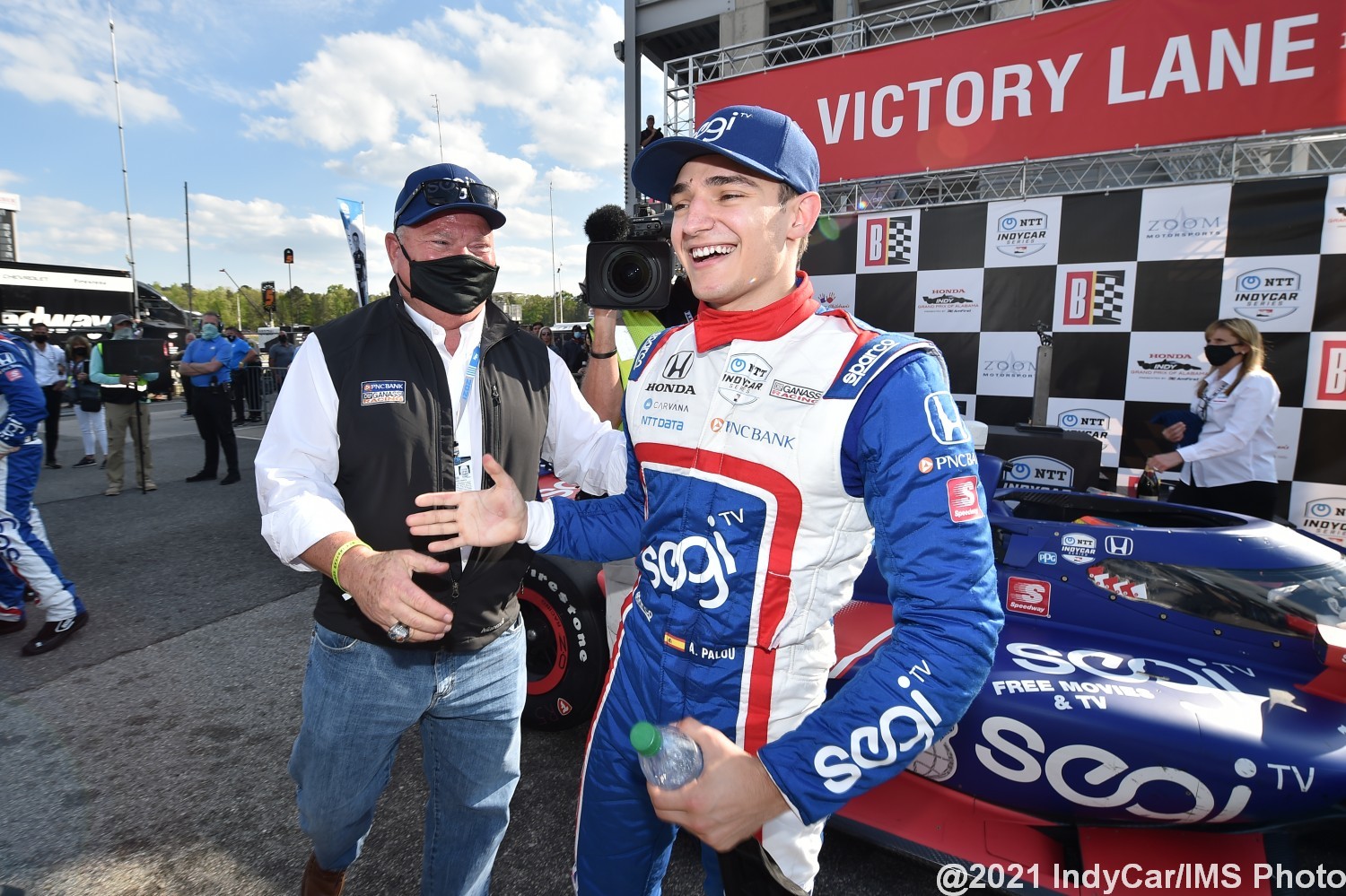 Nonetheless, Palou was the choice to replace Felix Rosenqvist and he immediately paid dividends for his new team. And in my view, it his new team that is the biggest story of the Barber weekend.
Ganassi
Let's briefly go back to last fall. Palou's opportunity to drive for Ganassi became available because Rosenqvist left the team seemingly on his own accord. This was surprising for a few reasons, the first being that while Rosenqvist enjoyed some success, he did not exactly light the world on fire in two season with the team. Also, with precious few seats available at the top-levels of motorsport, it is rare for a driver to leave a team like Ganassi by choice, particularly for a team without nearly the proven track record.
I wrote at the time that Rosenqvist's decision was indicative of how the view of driving for Chip Ganassi Racing had changed since Dario Franchitti's retirement following the 2013 season. Yes, Scott Dixon has won 4 of the last 8 series championships. But the flip side of that is that Team Ganassi has been almost exclusively about Dixon.
Since Franchitti won the 2012 Indianapolis 500, Team Ganassi had won 26 races through the 2020 season. All but three of those races were won by Dixon.
Right or wrong, fair or unfair, the perception was that it would be very difficult to succeed at Ganassi with Dixon there. Rosenqvist even not so subtly hinted at this upon his decision to leave. "The perfect team doesn't have a leader," said the Swede last fall. "There's a perfect trade of information and equal technology in the cars, and everyone gets the same opportunity to do well."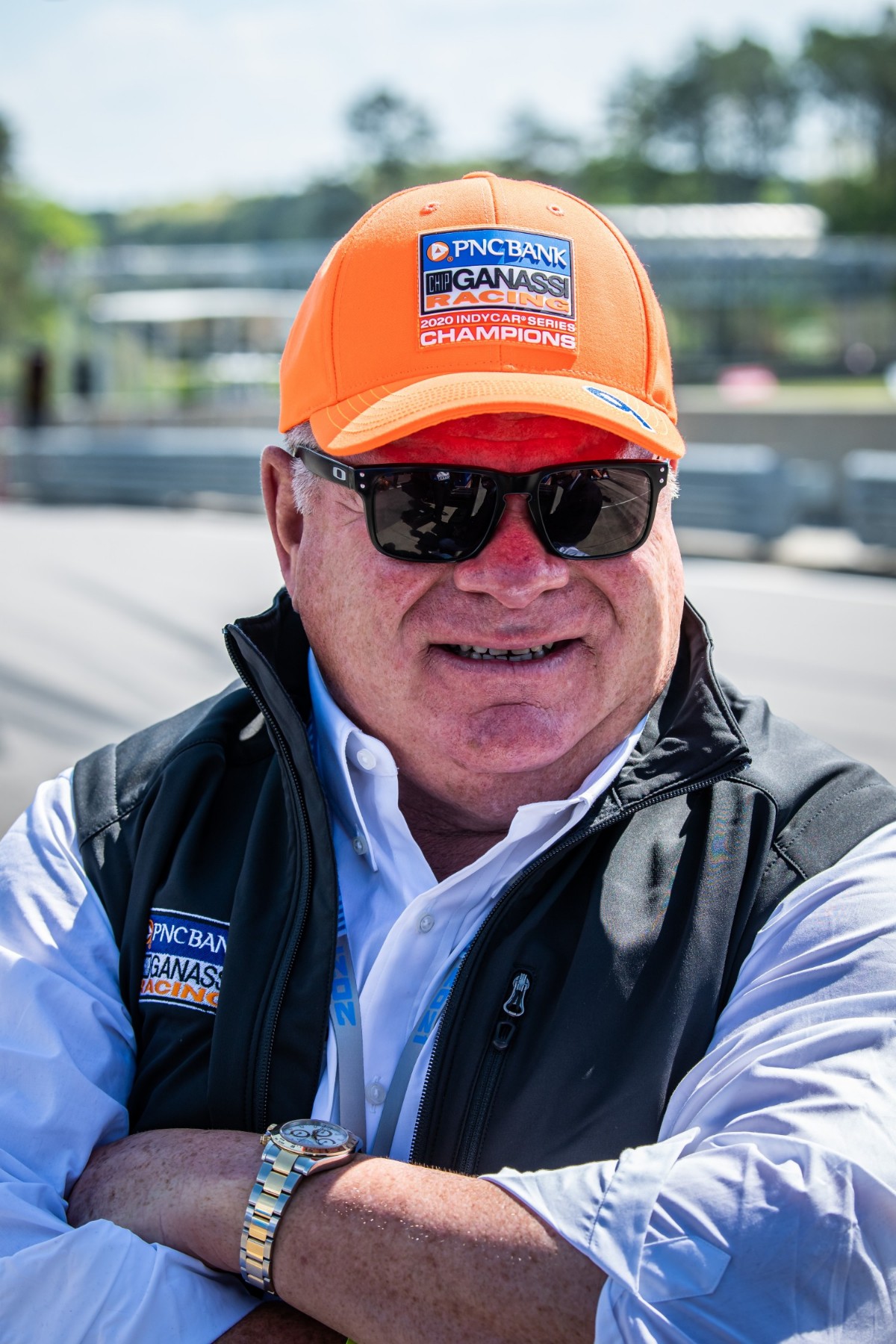 Rosenqvist was of course speaking in complimentary terms about his new team and not directly trashing his old one. But it didn't take a mind reader to decipher that he wasn't entirely thrilled with the dynamics at Chip Ganassi Racing.
And while it's going back a number of years, people probably remember Graham Rahal was not exactly complimentary of the dynamics at Ganassi when he left the team following the 2012 season. This brings us back to Palou.
The young Spaniard did not just earn his first IndyCar win Sunday. While I'm not saying the glory days of Dixon-Franchitti or Zanardi-Vasser are back, Palou, along with Dixon, Marcus Ericsson running top-5 most of the race before coming home 7th, and even Jimmie Johnson (we'll get to him), put forth the idea that Ganassi is once again a happy family. And if that is the case, the possibility of the team becoming a multi-faceted attack is once again very real.
Jimmie
Let me start by saying that I am not going to criticize Johnson for finishing 19th and spending most of the race two laps down. At 45-years-old, the seven-time NASCAR champion is embarking on an enormous undertaking in driving an entirely new formula. If anything, I complement him for accepting the challenge, and approaching it with what seems to be very healthy and modest expectations. Additionally, his sponsor Carvana seems to be activating their involvement, which is good to see. So, nothing that follows should be at all interpreted as a criticism of Johnson himself.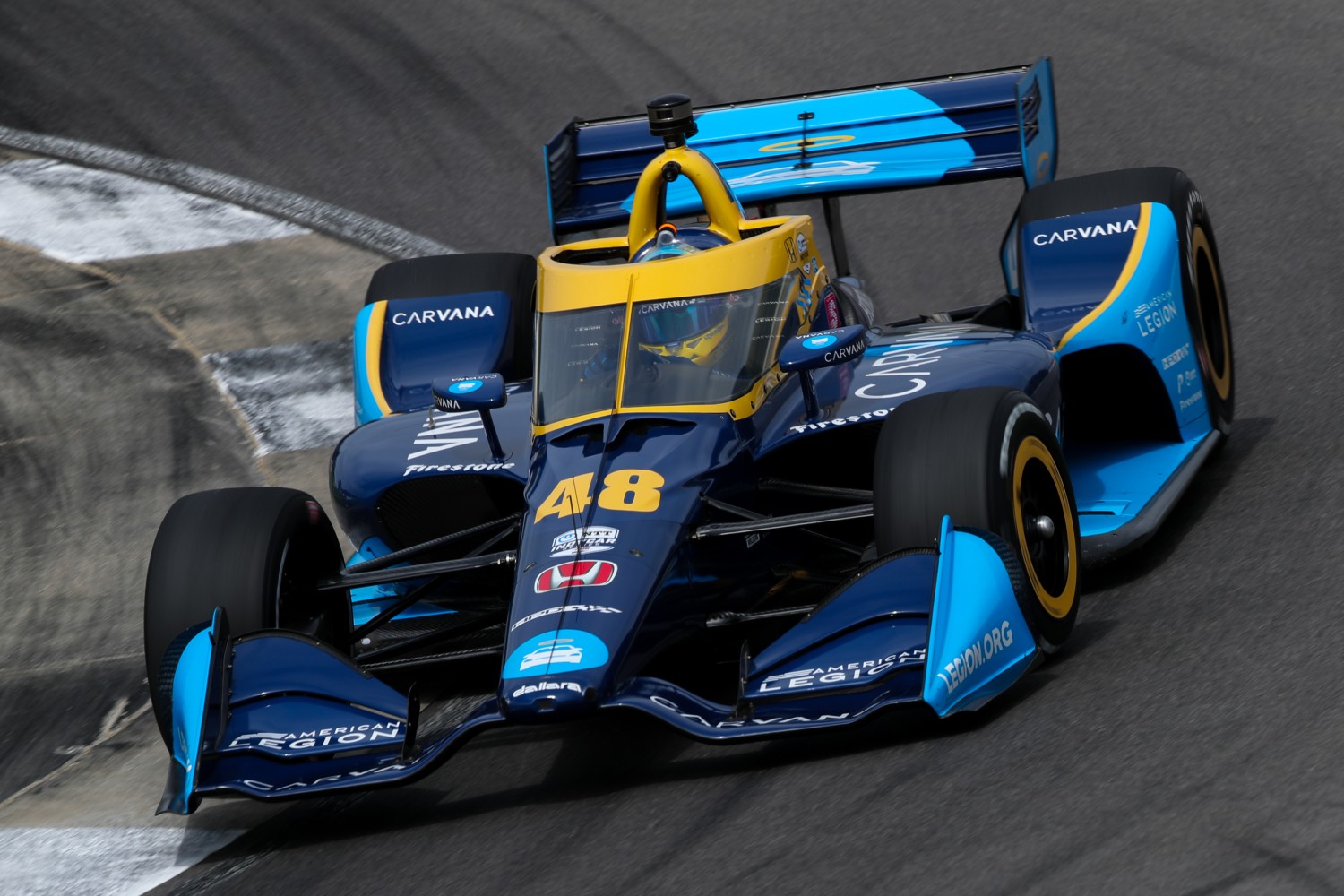 What I did find a little nauseating was the amount of coverage devoted to a guy running 19th two laps off the pace. Yes, Jimmie Johnson probably has a higher Q-Rating than the entire IndyCar field combined, and yes, I understand that NBC is trying to keep the casual viewer engaged.
That said, it's hard to not see the wall-to-wall Jimmie coverage from this past weekend as anything but a continuation of the series and its partners lacking any long-term marketing strategy for the sport. We've seen on numerous occasions where the series looks to piggyback off established names (remember all the fuss over Jeff Gordon not racing in the event, but driving the pace car at Indy?) rather than build the brands of the drivers in the series. While I suppose this is a little different in that Johnson is running all the road and street courses this season, a 45-year-old running 19th doesn't seem strategically sound as a long-term marketing option.
In brief: I love the fact Johnson is running IndyCar, and I have high regard for Johnson the person and champion, and also admire the way he is conducting himself. I don't think he should be the centerpiece of the series' marketing efforts.
O'Ward
You had to feel somewhat bad for Patricio O'Ward. He's been close to winning so many times now in his brief career, and probably would have been in the catbird's seat Sunday had his team opted for a two-stop strategy. It wasn't of course to be.
But O'Ward's time is coming; sooner rather than later.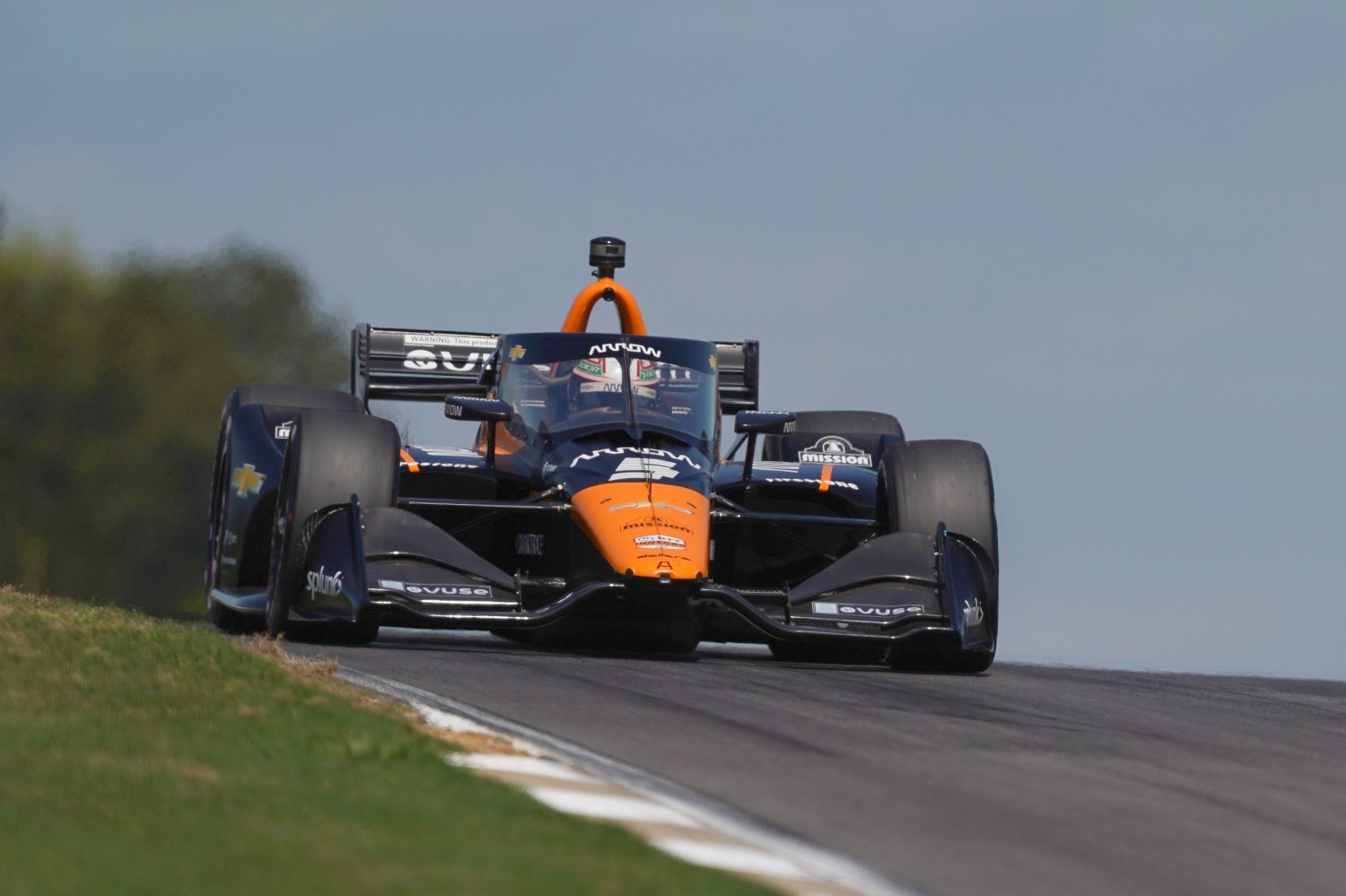 Pagenaud
It was a pretty forgettable weekend for 2016 Barber winner Simon Pagenaud. The driver of the No. 22 Menards Team Penske Chevrolet started 15th and was never really a factor in the race, in which he finished 12th.  You might remember that the Frenchman managed to start in the top-10 in only three of 14 races during the 2020 season. In other words, Sunday was concerning for Pagenaud in that it was a continuation of last season's very poor qualifying form, which often rendered him not very competitive on race days.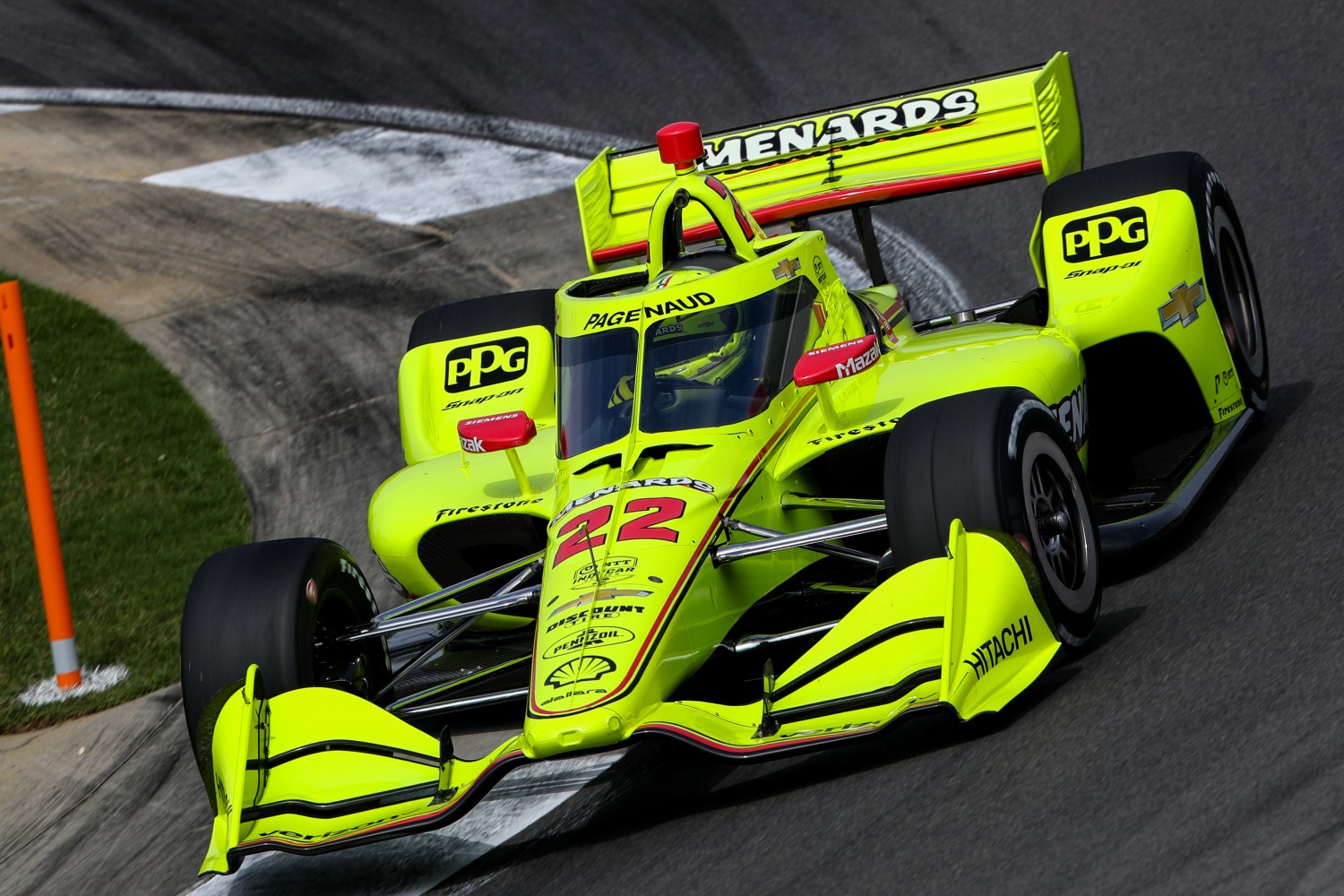 Now, Pagenaud's form since joining Team Penske has very much seesawed. You might remember he didn't win a race in 2015 hist first season at Penske, before a very impressive championship campaign in 2016. After a winless 2018, speculation entering the month of May was rampant that Alexander Rossi would replace the Frenchman. To his credit, Pagenaud made people like this yours truly eat their words, in totally sweeping that month of May, winning the Indy Grand Prix, the Indy 500 pole and Indianapolis 500.
Fast forward two years and Pagenaud finds himself in something of another lull. He's obviously a fine driver, and his history indicates he will turn things around.
That said, Team Penske is quite a crowded stable these days. With two championships in the last four seasons, Josef Newgarden has in my opinion emerged as the lead driver at Penske. Also, at 30 years of age Newgarden is in prime, and would seemingly be a lock at Penske for the next decade. One also has to imagine Scott McLaughlin will be given some time to acclimate to a new formula. And despite being 40, Will Power is not showing too many signs of slowing down.
So, if Roger Penske decides he wants to make a play for someone like O'Ward, Herta or Rossi for 2022,  would Pagenaud be the odd man out?
Bourdais
One guy who never seems to be the odd man in at top teams is Sebastien Bourdais. This past weekend wasn't exactly the equivalent of Bourdais driving the Dragon Lotus to 9th at Barber in 2012, but once again the Frenchman maximized the performance of his car bringing the No. 14 A.J. Foyt entry home fifth.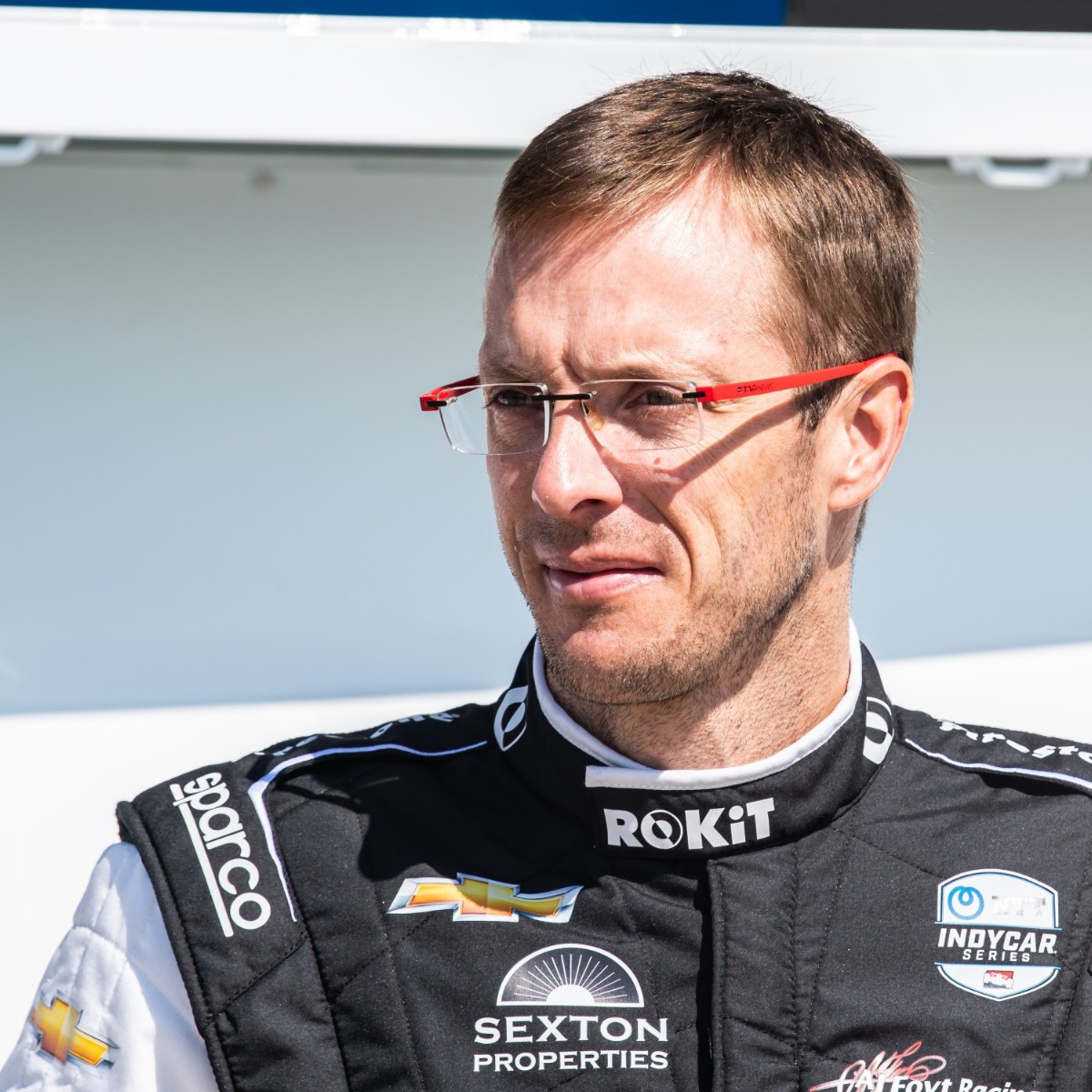 Simply put: Bourdais makes every team he goes to more competitive. And I'm once again going to put forth a question, I've been asking for years and never been given a good answer: why do teams like Penske, Ganassi, and Andretti seemingly show little to no interest in Bourdais when they have seats available?
Kudos
It was pretty disappointing to see so many cars caught up in the first lap crash. Two-time series champion Josef Newgarden, of course, made a rather rare mistake spinning on his own entering the run down to turn 5, collecting numerous cars. The worst impact was Ryan Hunter-Reay 'T-boning' Newgarden in the right front of the No. 2 Hitachi Team Penske entry. However, let's all be thankful for the windscreen which seemed to protect Hunter-Reay from being speared by Newgarden.
Question
Two years ago at Mid-Ohio (you know back in the Golden Age when people like me could go IndyCar races), I spoke with a prominent figure in the television business. This person told me that one of the promising elements of IndyCar being exclusively on NBC was the fact there would be fewer NASCAR conflicts in the future. Now, I suppose this individual was talking about NBC NASCAR races conflicting with IndyCar whereas it was a FOX race at Richmond this summer, so I am not taking this person to task.
However, it still baffles me that these TV networks cannot realize that IndyCar and NASCAR do siphon viewers from one another somewhat. Is it not in everyone's best interest to avoid conflicts like this past Sunday in the interests of the entire industry? I'm sorry but that simply is a conflict that should have and could have been avoided with a little foresight.
Brian Carroccio is a senior columnist for AutoRacing1. He can be contacted at BrianC@AutoRacing1.com.