MotoGP: Martin broke just about everything in Portugal crash
(Update)
Data from Martin's crash:
In total, Martin's crash lasted a painful 5.2 seconds from first deployment of the Alpinestars airbag to the former Moto3 World Champion coming to a stop in the gravel trap. It makes it one of the longest crashes in recent memory, with Marc Marquez's (Repsol Honda Team) crash at the Spanish Grand Prix in 2020 lasting 3.5 seconds by comparison.
What makes Martin's crash one of the nastiest we've seen in some time is the repeated impacts of over 20G he suffered. In total, Martin suffered seven different spikes of impact recorded at over 20G with the heaviest impact being recorded at over 26G. Again, by comparison, the largest force recorded by Alpinestars was 29.9G in Loris Baz's crash at Sepang Test in 2016. The largest in recent years was Marquez's highside during Q2 at the Malaysian Grand Prix in 2019, with 26.27G recorded on that day.
But to have felt four separate blows of 25G in the space of three seconds, Martin's crash at the Grand Prix of Portugal goes down as one of the nastiest in recent memory. The Pramac Ducati man looks set to be on the sidelines for the next two rounds, but without Alpinestars' airbag system there's no doubting it could have been much worse for the Spaniard.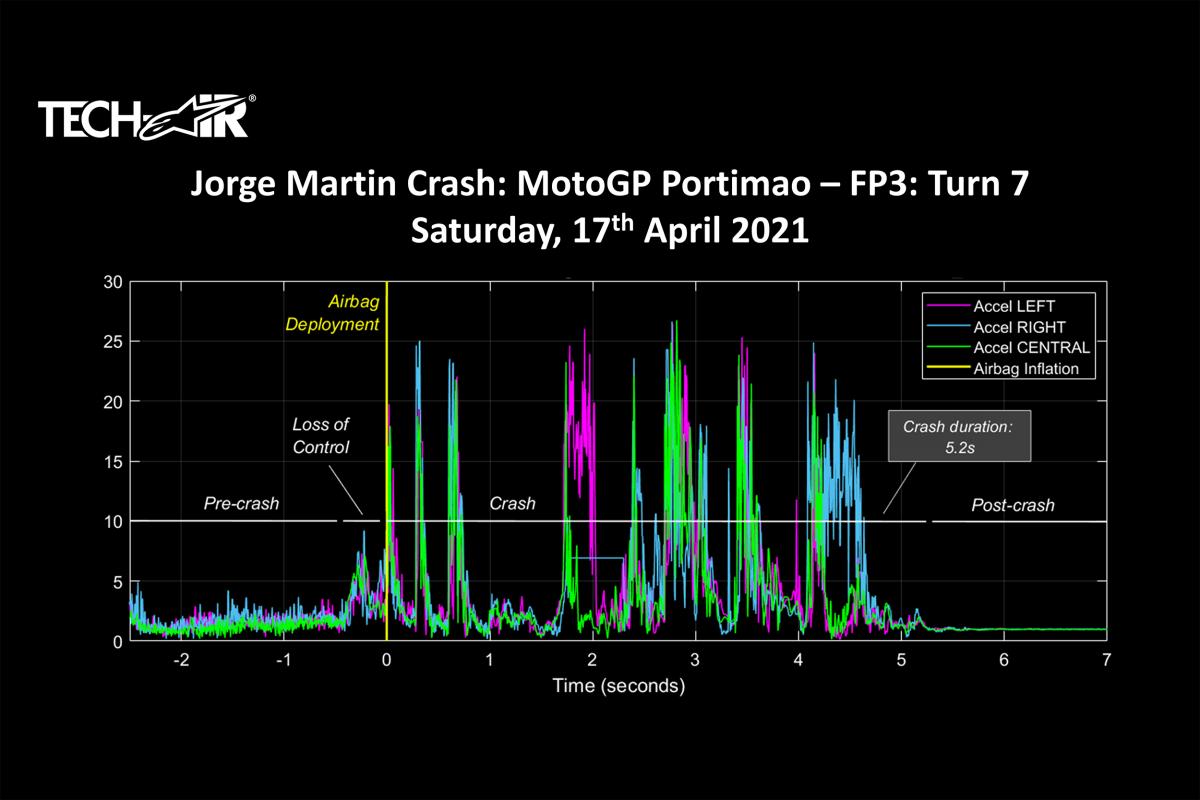 ---
April 23, 2021
MotoGP rookie Jorge Martin is starting his recovery after undergoing surgery on three of the injuries (he actually broke all 4 limbs)  suffered in Saturday's huge accident at the Portimao Grand Prix.
The young Spaniard fell from his Pramac Ducati on an out-lap and went sliding into the gravel trap at high speed, where he and the bike did a series of vicious cartwheels.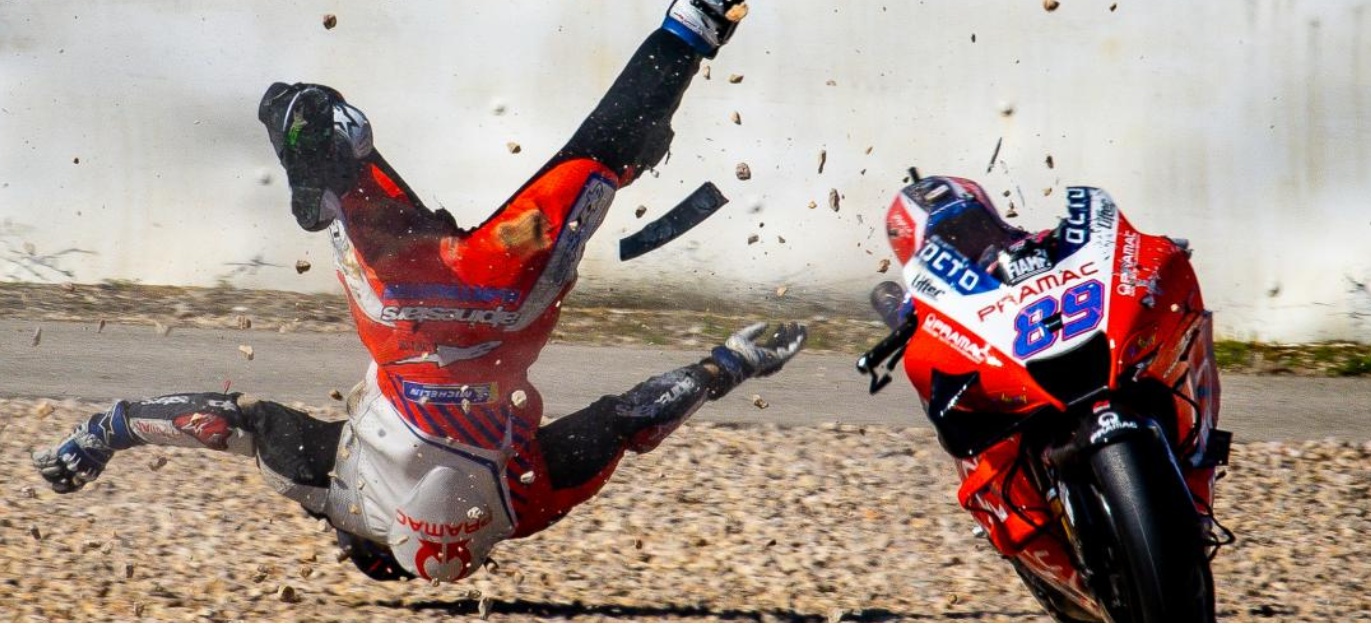 The Doha pole position starter and podium finisher required surgery for fractures to the metacarpal of his right thumb, right malleolus (ankle) and left tibial plateau (knee) and can be seen in the photo above with breaks to both hands/arms and both legs.