IndyCar: Newgarden over Rossi in 2nd St. Pete GP practice
Josef Newgarden, gunning for his third straight victory on the streets of St. Petersburg, Florida, turned the fastest lap in final practice ahead of qualifying for the Firestone GP of St. Petersburg in his #2 Penske Chevy.
Newgarden's lap of 1m0.0622s beat the #27 Andretti Honda of Alexander Rossi by 0.1127s.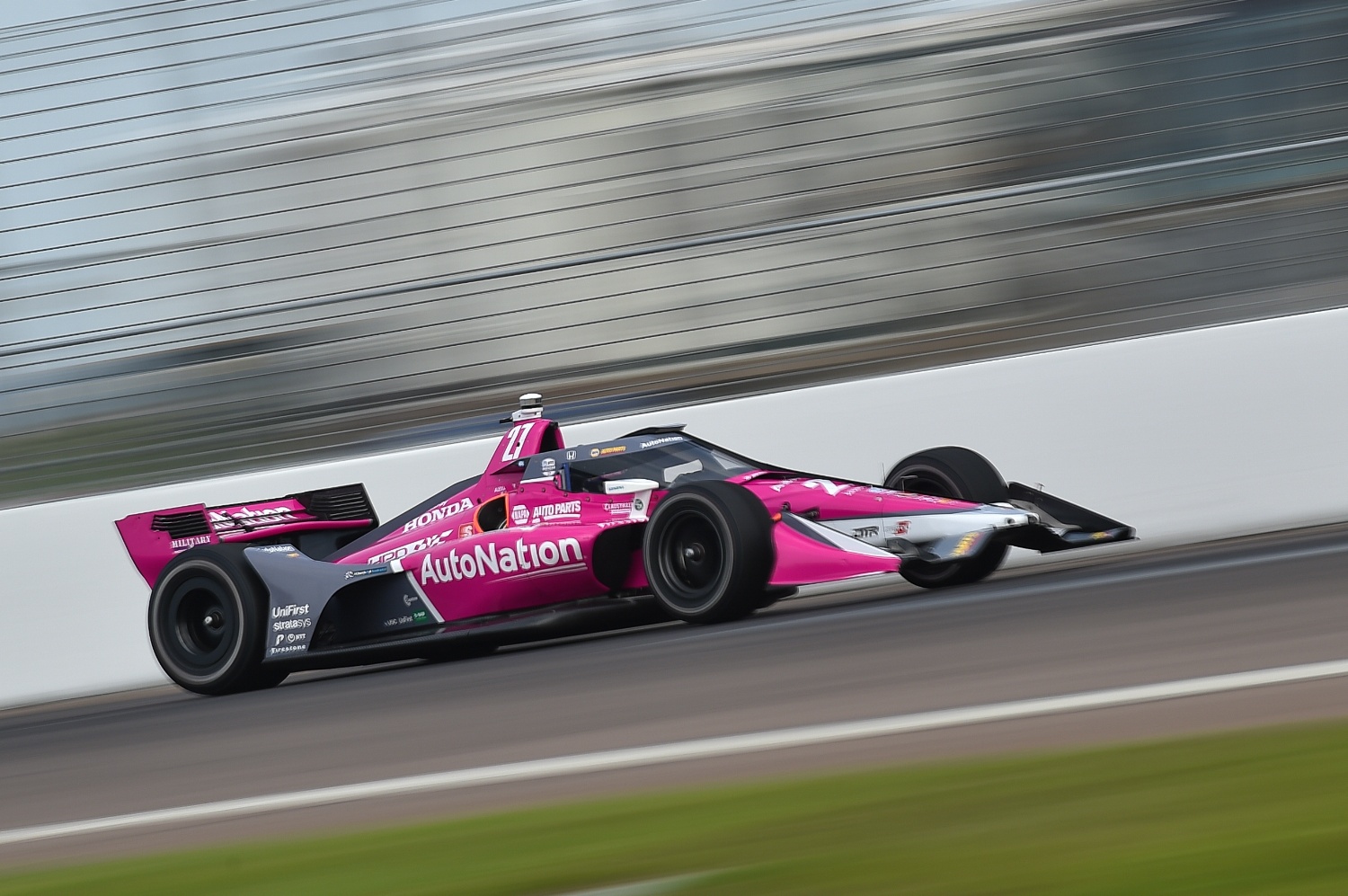 Jack Harvey was 3rd quick in the #60 Meyer Shank Racing Honda0.157s back.
Colton Herta in the #26 Andretti Honda was 4th just a tad slower 0.1594s behind Newgarden while Marcus Ericsson rounded out the top-5 in the #8 Ganassi Honda.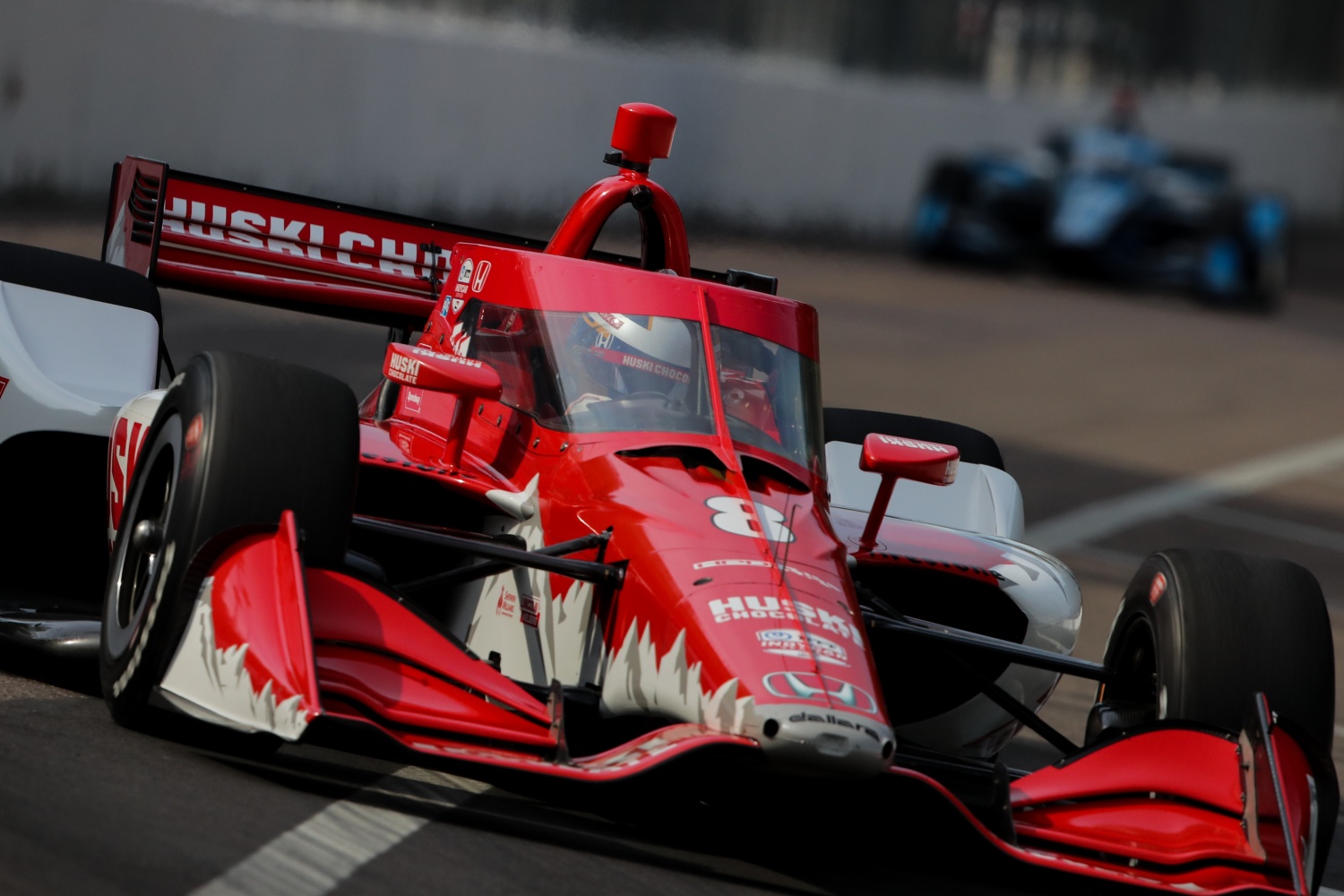 Slowest again, and completely out to lunch, was 7-time NASCAR champion Jimmie Johnson, 2.2s off the pace in an otherwise tightly bunched field. NASCAR, which touts their drivers as the greatest in the world, had best stop saying that.
Practice 2 Results
| | | | | | | | | | |
| --- | --- | --- | --- | --- | --- | --- | --- | --- | --- |
| Pos | No | Name | Time | Diff | Gap | Laps | Speed | Engine | Team |
| 1 | 2 | Josef Newgarden | 1m00.0622s | 0.000 | 0.000 | 23 | 107.888 | Chevy | Team Penske |
| 2 | 27 | Alexander Rossi | 1m00.1749s | 0.1127 | 0.1127 | 23 | 107.686 | Honda | Andretti Autosport |
| 3 | 60 | Jack Harvey | 1m00.2192s | 0.1570 | 0.0443 | 21 | 107.607 | Honda | Meyer Shank Racing |
| 4 | 26 | Colton Herta | 1m00.2216s | 0.1594 | 0.0024 | 26 | 107.603 | Honda | Andretti Autosport |
| 5 | 8 | Marcus Ericsson | 1m00.2219s | 0.1597 | 0.0003 | 27 | 107.602 | Honda | Chip Ganassi Racing |
| 6 | 22 | Simon Pagenaud | 1m00.2735s | 0.2113 | 0.0516 | 28 | 107.510 | Chevy | Team Penske |
| 7 | 3 | Scott McLaughlin | 1m00.3003s | 0.2381 | 0.0268 | 28 | 107.462 | Chevy | Team Penske |
| 8 | 9 | Scott Dixon | 1m00.3262s | 0.2640 | 0.0259 | 29 | 107.416 | Honda | Chip Ganassi Racing |
| 9 | 51 | Romain Grosjean | 1m00.4198s | 0.3576 | 0.0936 | 24 | 107.250 | Honda | Dale Coyne Racing w/Rick Ware Racing |
| 10 | 5 | Pato O'Ward | 1m00.4797s | 0.4175 | 0.0599 | 25 | 107.143 | Chevy | Arrow McLaren SP |
| 11 | 10 | Alex Palou | 1m00.5076s | 0.4454 | 0.0279 | 29 | 107.094 | Honda | Chip Ganassi Racing |
| 12 | 7 | Felix Rosenqvist | 1m00.6291s | 0.5669 | 0.1215 | 21 | 106.879 | Chevy | Arrow McLaren SP |
| 13 | 12 | Will Power | 1m00.6489s | 0.5867 | 0.0198 | 24 | 106.844 | Chevy | Team Penske |
| 14 | 20 | Conor Daly | 1m00.6998s | 0.6376 | 0.0509 | 25 | 106.755 | Chevy | Ed Carpenter Racing |
| 15 | 29 | James Hinchcliffe | 1m00.7019s | 0.6397 | 0.0021 | 21 | 106.751 | Honda | Andretti Steinbrenner Autosport |
| 16 | 14 | Sebastien Bourdais | 1m00.7074s | 0.6452 | 0.0055 | 27 | 106.742 | Chevy | AJ Foyt Enterprises |
| 17 | 21 | Rinus VeeKay | 1m00.7098s | 0.6476 | 0.0024 | 27 | 106.737 | Chevy | Ed Carpenter Racing |
| 18 | 28 | Ryan Hunter-Reay | 1m00.7160s | 0.6538 | 0.0062 | 25 | 106.726 | Honda | Andretti Autosport |
| 19 | 15 | Graham Rahal | 1m00.7304s | 0.6682 | 0.0144 | 28 | 106.701 | Honda | Rahal Letterman Lanigan Racing |
| 20 | 30 | Takuma Sato | 1m00.8908s | 0.8286 | 0.1604 | 30 | 106.420 | Honda | Rahal Letterman Lanigan Racing |
| 21 | 4 | Dalton Kellett | 1m01.2766s | 1.2144 | 0.3858 | 19 | 105.750 | Chevy | AJ Foyt Enterprises |
| 22 | 18 | Ed Jones | 1m01.6716s | 1.6094 | 0.3950 | 24 | 105.073 | Honda | Dale Coyne Racing with Vasser Sullivan |
| 23 | 59 | Max Chilton | 1m01.7157s | 1.6535 | 0.0441 | 23 | 104.998 | Chevy | Carlin |
| 24 | 48 | Jimmie Johnson | 1m02.3598s | 2.2976 | 0.6441 | 26 | 103.913 | Honda | Chip Ganassi Racing |