Sunday Morning IndyCar Update from St Pete
(Update)
After their teams faced off in the National Football League's NFC Championship game earlier this year, two wide receivers will rejoin again on the pre-race grid of the Firestone Grand Prix of St. Petersburg later today.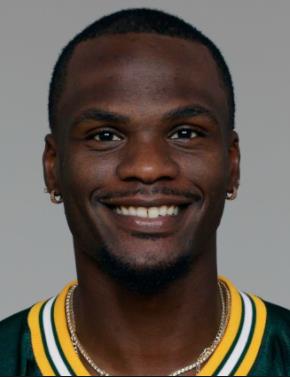 Green Bay Packers wide receiver Marquez Valdes-Scantling, a St. Petersburg, Fla. native, will serve as the grand marshal and give the command for drivers to start their engines. Then, ahead of the 24-car NTT INDYCAR SERIES field rolling off the grid for the start of the race, wide receiver Scotty Miller of the Super Bowl VL champion Tampa Bay Buccaneers will take a ride in the two-seater known as the Ruoff Mortgage Fastest Seat in Sports and driven by racing legend Mario Andretti.
"It's terrific to have these two great athletes with Tampa and St. Pete ties join us at the Firestone Grand Prix of St. Petersburg," said Kim Green, co-owner, chairman and CEO of GSSP, organizers of the Firestone Grand Prix of St. Petersburg. "This area has been the epicenter of the sports world over the past year, and it's outstanding that we're able to recognize their accomplishments having them be a part of this 17th annual event in downtown St. Pete."
Spectator gates opened at 7:45 a.m. ET this morning. The event is operating under specific health and safety protocols for COVID-19.
---
April 25, 2021
Good morning from a very muggy Sunday in St Pete.   It is a bit overcast this morning and 75 degrees.  The rain is no longer in the forecast for today so we should not see a rain tire during the warm up or the race.
This year the pole sitter is not Will Power, driver of the  number 5 Verizon 5G Team Penske entry.  In fact, he will start 20th on the grid this afternoon.  Power has been on the pole here for seven of the last twelve in races.  He has a spin during his qualifying run and did not make Round 2 for the first time since July of 2019 in Toronto.
AR1 spoke with Power before qualifying.  "We came here with a better car than last year.  Hoping that kinda works out.  We made a couple of changes.  It is so hard now to get in the Fast Six, one tenth covered all those cars in Birmingham.  It is just insane.  You have to be so on it.  I love the competition."
The top 18 in qualifying Saturday were covered by 0.8s.
Simon Pagenaud, sporting the Australian Gold sponsorship on his #22 Team Penske entry, qualified fourth yesterday,   The Frenchman added his view on the team's outlook for this year.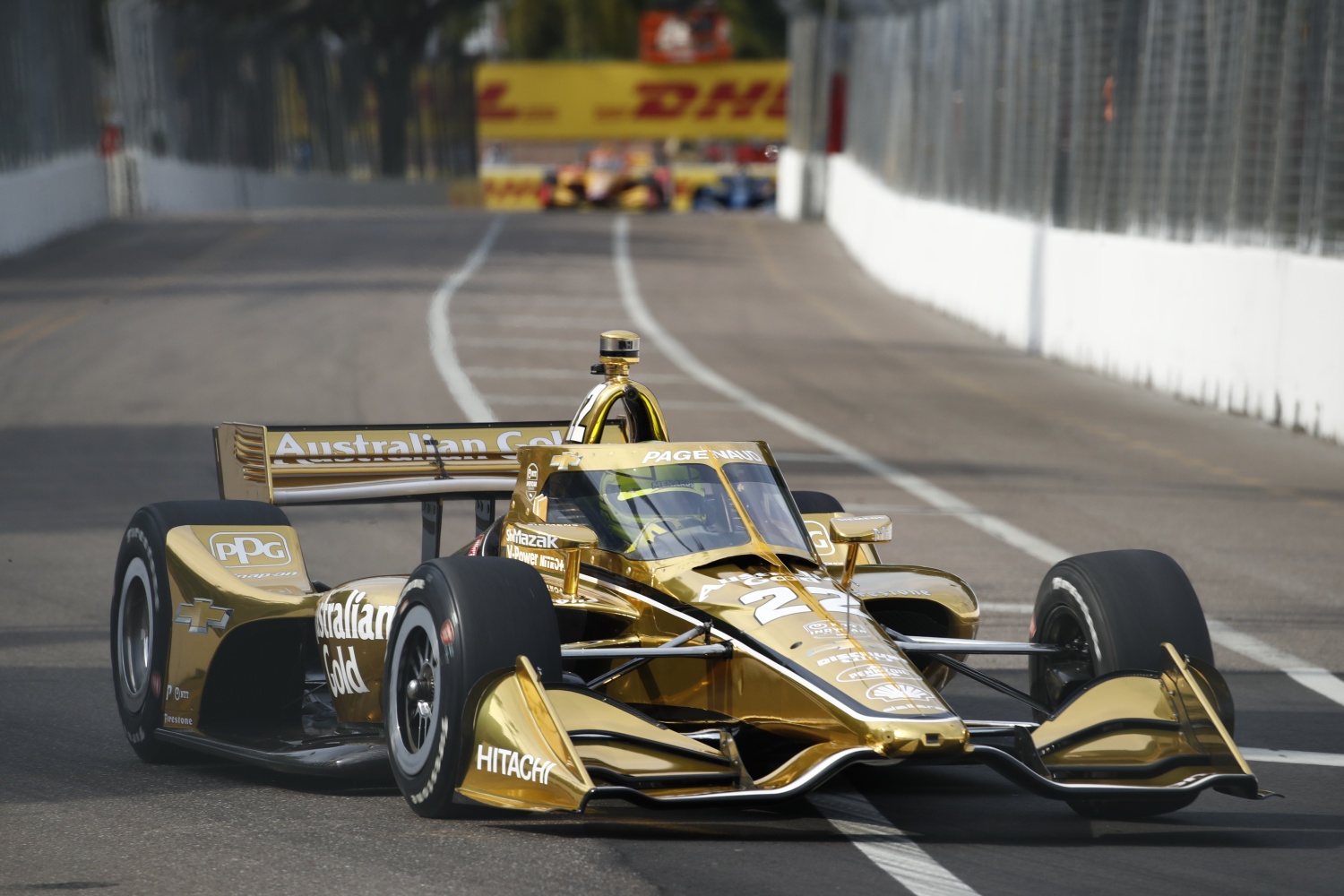 " I think we are going to see some stuff swinging.  I think on the ovals, we are outstanding and our team has done a tremendous job.  On the street courses, also very strong.  On road courses is where we need to do some work."
Tires
Many drivers are blaming their poor qualifying performance on Saturday on inconsistencies in the Firestone tires from one set to another.  One driver went from being fastest in Round 1 qualifying and then 15 minutes later in Round 2 they were almost dead last.
Maybe they forgot how to drive in those 15 minutes.
More ovals
IndyCar is keen on adding an oval race or two to the 2022 schedule.  Word going around is that Iowa, Homestead and Richmond are being looked at – all venues where IndyCar failed due to lack of fan interest to support (ticket sales) the sanction fee.
Stay tuned for more updates…..
Lucille Dust reporting live from St. Petersburg, FL