Is it time for IndyCar to ditch the Aeroscreen screen for a F1 Halo?
The IndyCar Red Bull Advanced Technologies-developed aeroscreen device was a nice idea, but really the F1 Halo is just as effective at saving lives.
Ryan Hunter-Reay said the aeroscreen likely saved his life at Barber Motorsports Park a week ago when Josef Newgarden's right front wheel was likely to impact Hunter-Reay's head, but lets get real folks, the F1 Halo would have done the exact same thing.
Rollovers?  Ditto.
A car on top of you? Ditto
A wheel flying at your head? Ditto
Head first into the safety fence on top of oval track wall? Ditto
The problem with the aeroscreen is heat.  IndyCars do not have air-conditioning. The heat is so bad in the cockpit of an IndyCar now that the aeroscreen has been added that one of these days a driver is going to wreck from heat exhaustion.
While IndyCar has worked with teams to increase ventilation, cockpit temperatures can soar. Especially in hot and humid races like the one Sunday on the streets of St. Petersburg, FL.
Have never been hotter in a race car in my life. Struggled to breathe about halfway through the race till the end. Hope we can figure out a way to fix that. Strategy was working for us and had some good pace until the end. Tough day, we'll be better at the next one. #aimhigh pic.twitter.com/XXWVcWbXw8

— Conor Daly (@ConorDaly22) April 25, 2021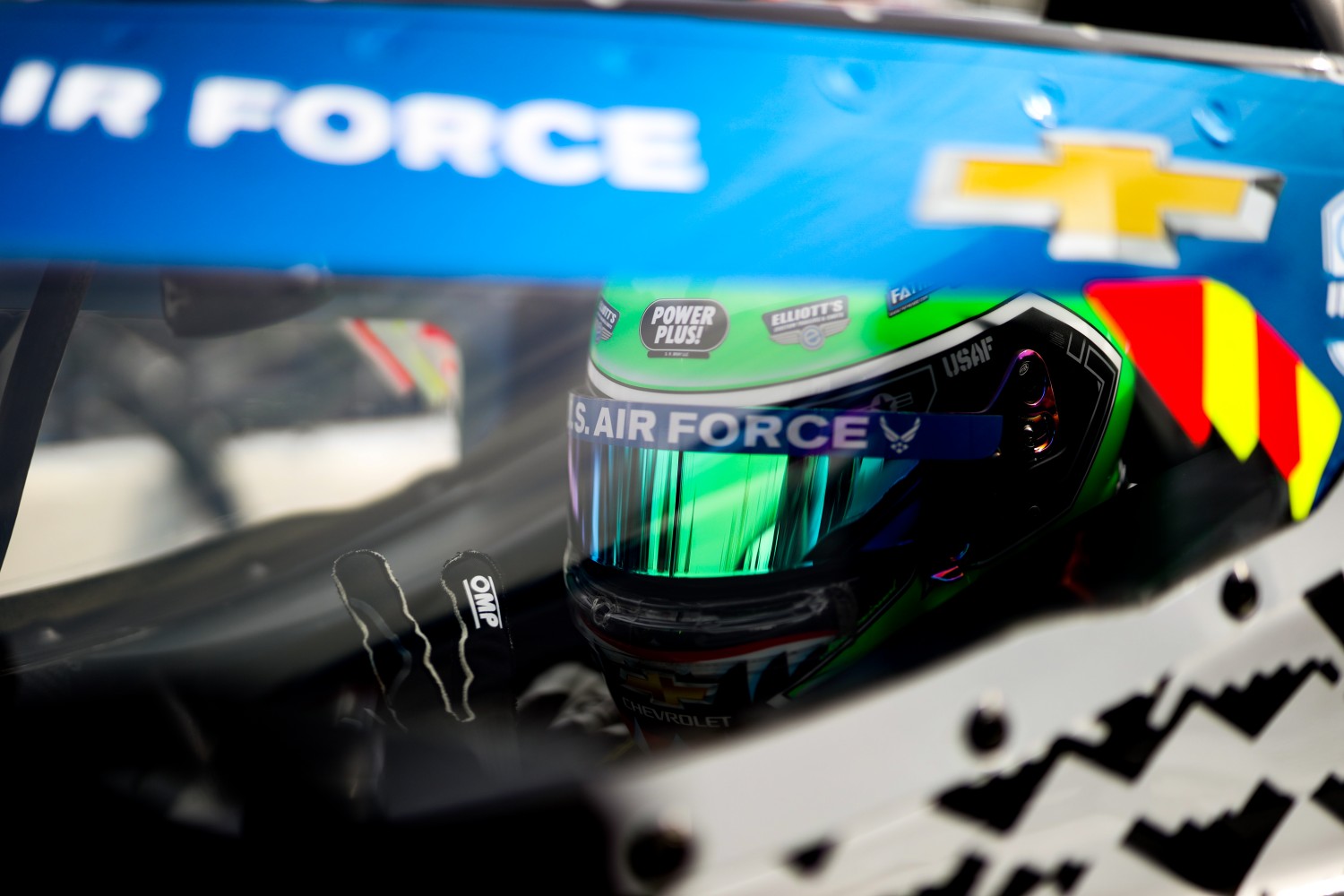 Former F1 driver Romain Grosjean said it was the hardest race he ever drove.
"I really enjoyed my first experience at St Pete even though today was the hardest thing I have ever done physically," wrote Grosjean on Instagram.
"And you know that I love crazy challenges…"
IndyCar has gone through great expense to make the drivers cooler, when all they have to do is remove the Aeroscreen on the next-generation car and go with the F1 Halo, which works perfectly well.
Mark C. Reporting for AutoRacing1.com