Kobayashi claims Hypercar pole; Estre stars for Porsche in LMGTE Pro
Kamui Kobayashi took pole position for tomorrow's opening round the 2021 FIA World Endurance Championship, the TOTAL 6 Hours of Spa-Francorchamps, while Kevin Estre starred with a brilliant lap in LMGTE Pro.
The action-packed qualifying sessions ushered in a new era of endurance racing that witnessed Kobayashi taking the first-ever pole position and point for a Hypercar categorized entry.
The No. 7 Toyota Gazoo Racing entered GR010-Hybrid set a best lap of 2m00.747s to head the sister No. 8 car of Kazuki Nakajima by 0.519s.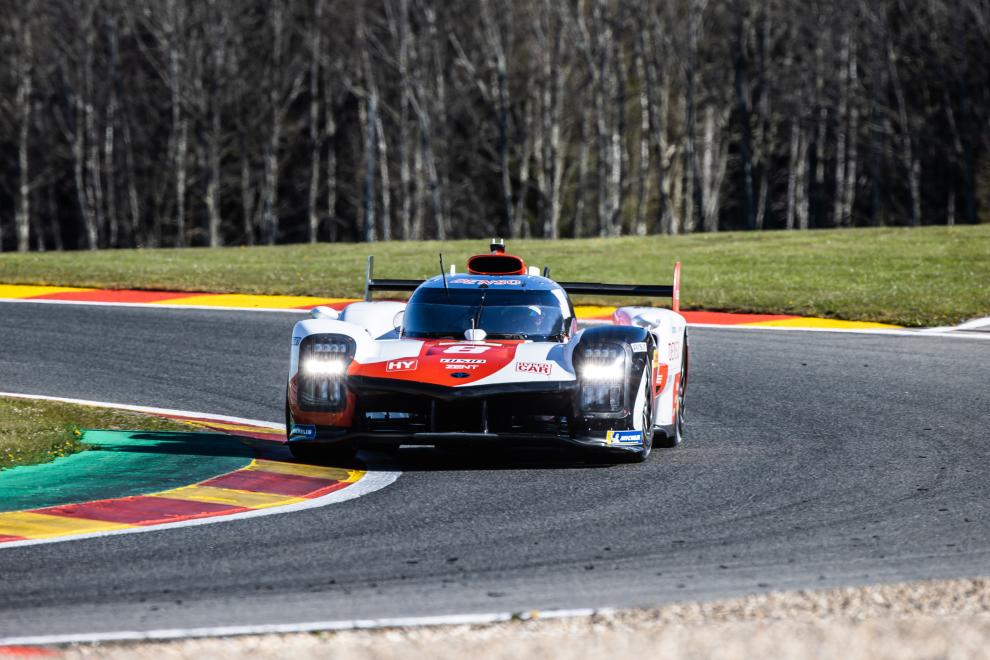 The third Hypercar entered package of Alpine Elf Matmut didn't set a time after a technical issue compromised Andre Negrao during the new 10-minute qualifying format.
Kevin Estre took a brilliant pole position in the No. 92 Porsche GT Team entered Porsche 911 RSR-19 after scorching to a best lap of 2m11.219s. This sealed pole by a staggering 1.1s and saw the fastest ever WEC lap in the LMGTE Pro category.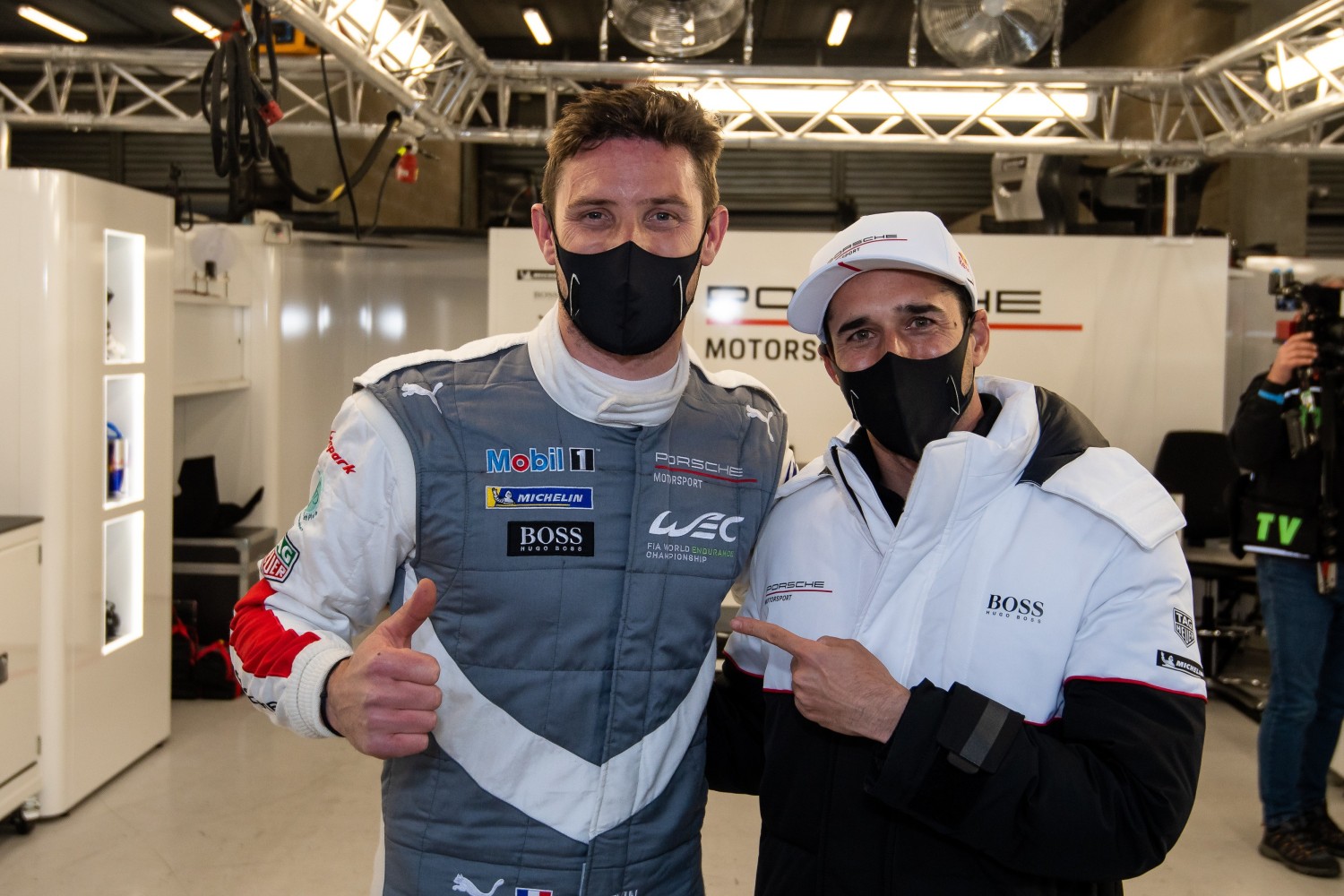 In Estre's wake was the No. 52 AF Corse Ferrari 488 GTE EVO driven by Miguel Molina, who was compromised initially by having his first push lap effort struck off for a track limit violation.
Richard Lietz claimed third place driving the No.91 Porsche, ahead of Alessandro Pier Guidi in the No. 51 Ferrari.
Antonio Garcia completed the Pro class order after setting a 2m13.106 lap in the No. 63 Chevrolet Corvette C8.R he will share with Oliver Gavin.
In LMP2, Filipe Albuquerque continued his scintillating free practice form to take a clear pole position in the United Autosports USA entered Oreca-Gibson.
The reigning champions lapped 0.5s faster than the No.26 G-Drive Racing Aurus 01 driven by Nyck de Vries, although the Dutch ace looked to be mounting a challenge on his final lap but ultimately had to settle for a front-row start.
The LMGTE Am class fell to Ben Keating in the No. 33 TF Sport Aston Martin Vantage after he put in a superb performance with a 2m14.660 best lap. That beat No.98 Aston Martin Racing entry of Paul Dalla Lana by just under a second.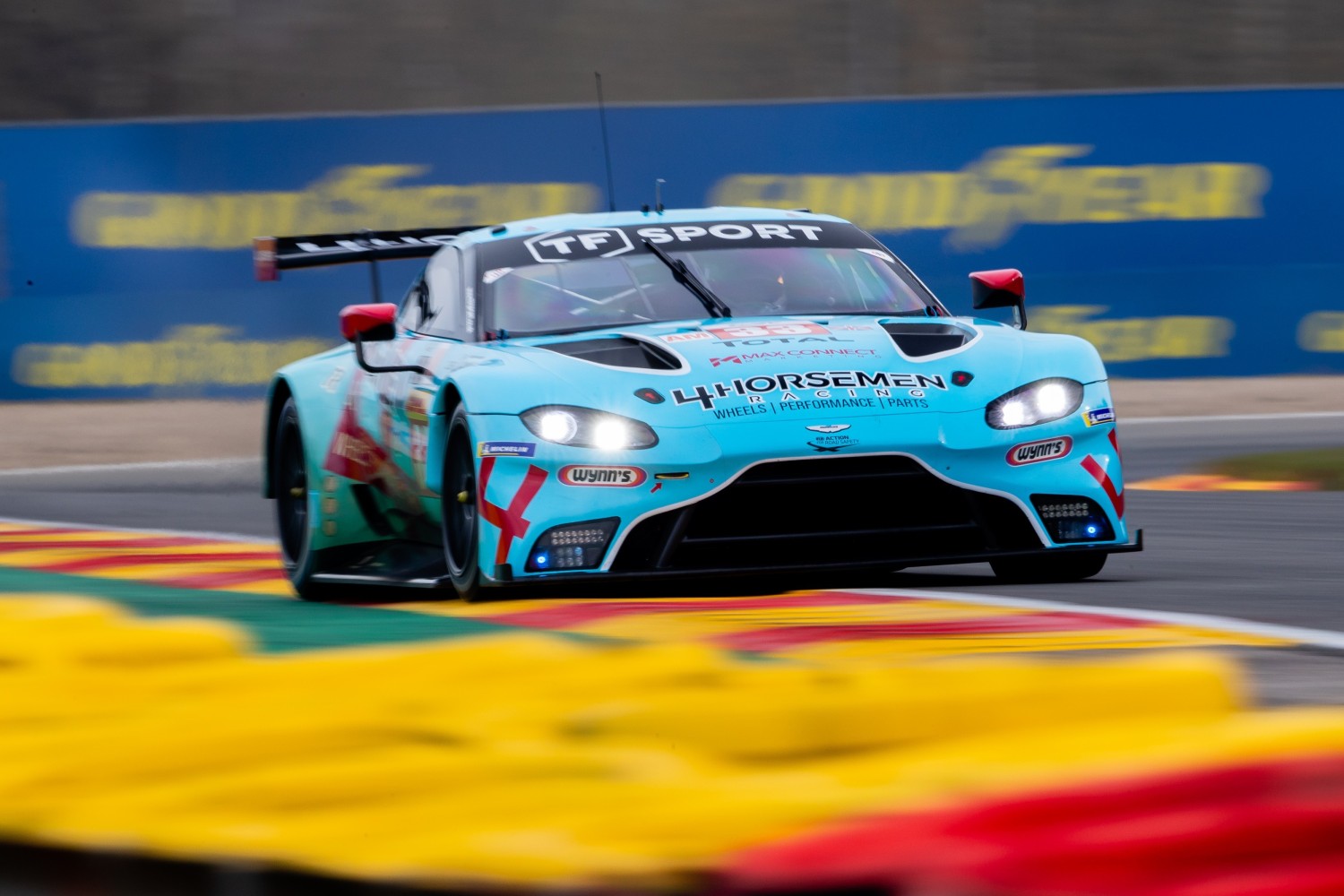 Two separate incidents at Raidillon saw red flags fly with the No. 77 Dempsey Proton causing the first, while Egidio Perfetti's Team Project 1 Porsche had a similar off. Both drivers were able to walk away unharmed from the sizeable impacts.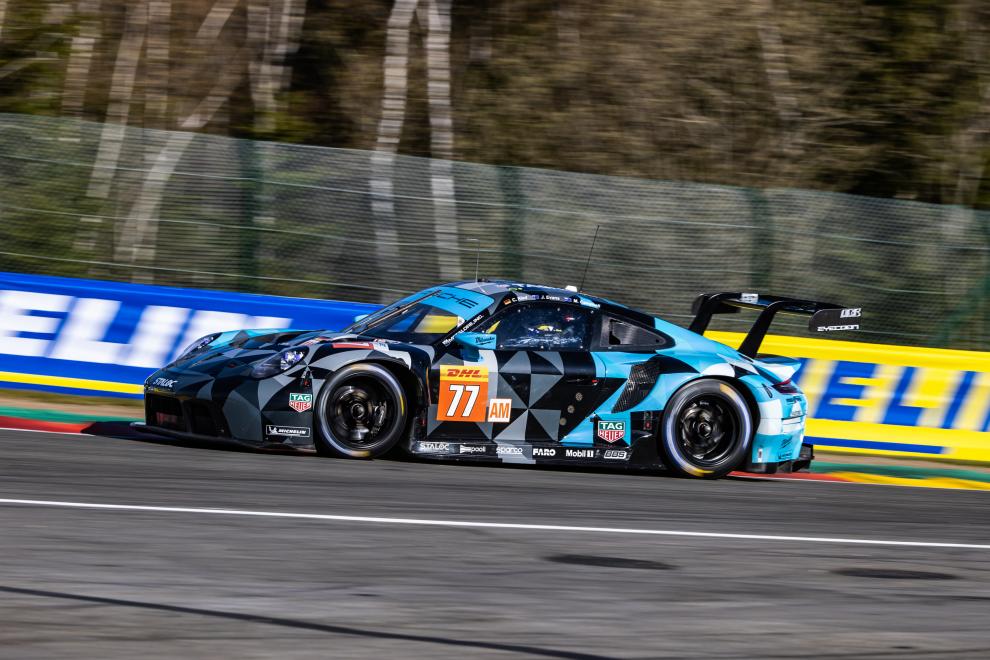 Pole Quotes
Kamui Kobayashi (GR010 HYBRID #7): "I am very proud to take the first Hypercar pole. It's not been an easy road to get here, we have had some problems this week, so it was not the perfect week up to now. But in qualifying we put everything together and the car was really good. I was really happy with my first lap on proper low fuel here, so I want to say thank you to the TOYOTA GAZOO Racing team, they have done a really great job with this car. It is a very difficult challenge to build a brand-new car to the Hypercar rules and I think to achieve that lap time is pretty good, so I am pleased to be a part of the story of this car. I think tomorrow is going to be more challenging, particularly with tire degradation, so there are still a lot of things to overcome. First of all we need to achieve reliability, and we need to finish the race cleanly, that is the priority."
Kazuki Nakajima (GR010 HYBRID #8): "I have to say my lap wasn't very clean. The car was quite good and I was happy with the handling on the new tires so it was an enjoyable lap, but I could have done a little better. Compared to the beginning of the Prologue we are happier with the car and also the track conditions. We have a better feeling, but still, I think the race will be quite difficult, especially double-stinting the tires. Hopefully, we can make the right decisions and fight for victory; that's our target. Depending on the sessions through the weekend, sometimes we've had better pace on the long run and sometimes it has been car #7, so it's difficult to predict, but of course we want to race hard and fight with the other GR010 HYBRID for the win."
Qualifying Results
| | | | | | | |
| --- | --- | --- | --- | --- | --- | --- |
| Pos | No. | Drivers | Car | Class | Time | Gap |
| 1 | 7 | Mike Conway/Kamui Kobayashi/Jose Maria Lopez | Toyota GR010 – Hybrid | HYPERCAR | 2m00.747s | 0.000s |
| 2 | 8 | Sébastien Buemi/Kazuki Nakajima/Brendon Hartley | Toyota GR010 – Hybrid | HYPERCAR | 2m01.266s | 0.519 |
| 3 | 22 | Philip Hanson/Fabio Scherer/Filipe Albuquerque | Oreca 07 | LMP2 | 2m02.404s | 1.657 |
| 4 | 36 | Andre Negrao/Nicolas Lapierre/Matthieu Vaxiviere | Alpine A480 | HYPERCAR | 2m02.652s | 1.905 |
| 5 | 26 | Roman Rusinov/Franco Colapinto/Nyck de Vries | Aurus 01 | LMP2 | 2m02.984s | 2.237 |
| 6 | 29 | Frits van Eerd/Giedo van der Garde/Job Van Uitert | Oreca 07 | LMP2 | 2m03.435s | 2.688 |
| 7 | 70 | Esteban Garcia/Loic Duval/Norman Nato | Oreca 07 | LMP2 | 2m03.475s | 2.728 |
| 8 | 25 | John Falb/Rui Andrade/Roberto Merhi | Aurus 01 | LMP2 | 2m03.485s | 2.738 |
| 9 | 28 | Sean Gelael/Stoffel Vandoorne/Tom Blomqvist | Oreca 07 | LMP2 | 2m03.516s | 2.769 |
| 10 | 38 | Roberto Gonzalez/Antonio Felix da Costa/Anthony Davidson | Oreca 07 | LMP2 | 2m03.625s | 2.878 |
| 11 | 21 | Henrik Hedman/Juan Pablo Montoya/Ben Hanley | Oreca 07 | LMP2 | 2m03.816s | 3.069 |
| 12 | 24 | Patrick Kelly/Gabriel Aubry/Simon Trummer | Oreca 07 | LMP2 | 2m03.869s | 3.122 |
| 13 | 31 | Robin Frijns/Ferdinand Habsburg/Charles Milesi | Oreca 07 | LMP2 | 2m03.915s | 3.168 |
| 14 | 34 | Jakub Smiechowski/Renger van der Zande/Alex Brundle | Oreca 07 | LMP2 | 2m04.207s | 3.460 |
| 15 | 1 | Tatiana Calderon/Sophia Flörsch/Beitske Visser | Oreca 07 | LMP2 | 2m05.284s | 4.537 |
| 16 | 20 | Jan Magnussen/Anders Fjordbach/Dennis Andersen | Oreca 07 | LMP2 | 2m05.522s | 4.775 |
| 17 | 44 | Miro Konopka/Tom Jackson/Darren Burke | Ligier JSP 217 | LMP2 | 2m07.051s | 6.304 |
| 18 | 92 | Kevin Estre/Neel Jani | Porsche 911 RSR – 19 | LMGTE PRO | 2m11.219s | 10.472 |
| 19 | 52 | Daniel Serra/Miguel Molina | Ferrari 488 GTE EVO | LMGTE PRO | 2m12.351s | 11.604 |
| 20 | 91 | Gianmaria Bruni/Richard Lietz | Porsche 911 RSR – 19 | LMGTE PRO | 2m12.370s | 11.623 |
| 21 | 51 | Alessandro Pier Guidi/James Calado | Ferrari 488 GTE EVO | LMGTE PRO | 2m12.443s | 11.696 |
| 22 | 63 | Antonio Garcia/Oliver Gavin | Chevrolet Corvette C8.R | LMGTE PRO | 2m13.106s | 12.359 |
| 23 | 33 | Ben Keating/Dylan Pereira/Felipe Fraga | Aston Martin Vantage AMR | LMGTE AM | 2m14.660s | 13.913 |
| 24 | 98 | Paul Dalla Lana/Augusto Farfus/Marcos Gomes | Aston Martin Vantage AMR | LMGTE AM | 2m15.615s | 14.868 |
| 25 | 88 | Andrew Haryanto/Marco Seefried/Alessio Picariello | Porsche 911 RSR – 19 | LMGTE AM | 2m16.319s | 15.572 |
| 26 | 54 | Thomas Flohr/Francesco Castellacci/Giancarlo Fisichella | Ferrari 488 GTE EVO | LMGTE AM | 2m16.367s | 15.620 |
| 27 | 83 | François Perrodo/Nicklas Nielsen/Alessio Rovera | Ferrari 488 GTE EVO | LMGTE AM | 2m17.560s | 16.813 |
| 28 | 47 | Roberto Lacorte/Giorgio Sernagiotto/Antonio Fuoco | Ferrari 488 GTE EVO | LMGTE AM | 2m17.719s | 16.972 |
| 29 | 85 | Rahel Frey/Katherine Legge/Manuela Gostner | Ferrari 488 GTE EVO | LMGTE AM | 2m18.452s | 17.705 |
| 30 | 86 | Michael Wainwright/Benjamin Barker/Tom Gamble | Porsche 911 RSR – 19 | LMGTE AM | 2m18.813s | 18.066 |
| 31 | 60 | Claudio Schiavoni/Andrea Piccini/Matteo Cressoni | Ferrari 488 GTE EVO | LMGTE AM | 2m20.356s | 19.609 |
| 32 | 56 | Egidio Perfetti/Matteo Cairoli/Riccardo Pera | Porsche 911 RSR – 19 | LMGTE AM | – | – |
| 33 | 77 | Christian Ried/Jaxon Evans/Matt Campbell | Porsche 911 RSR – 19 | LMGTE AM | – | – |