Stroll has 'different' Aston Martin car – Vettel
(GMM) As Sebastian Vettel's struggles continue, he has revealed that Aston Martin teammate Lance Stroll is benefitting from a "different specification" this weekend at Portimao.
After trailing Stroll's pace in Friday practice, quadruple world champion Vettel (shown above) was asked if it is frustrating to be behind Stroll – whose father Lawrence owns the team.
"Not really," he told Sky Deutschland. "He has a slightly different specification this weekend, which was clear in advance.
"I hope that he can make a step forward with it," Vettel added.
Former F1 driver Ralf Schumacher says it is not a new situation for the Silverstone based team.
"We already had that last year – Sergio Perez was upset because Lance had a completely different car," he said.
"But it's a small team, they don't have the capacity, they want to save money first and see if it works. That sounds stupid to us, but Lance is also the fastest driver at the moment," Schumacher added.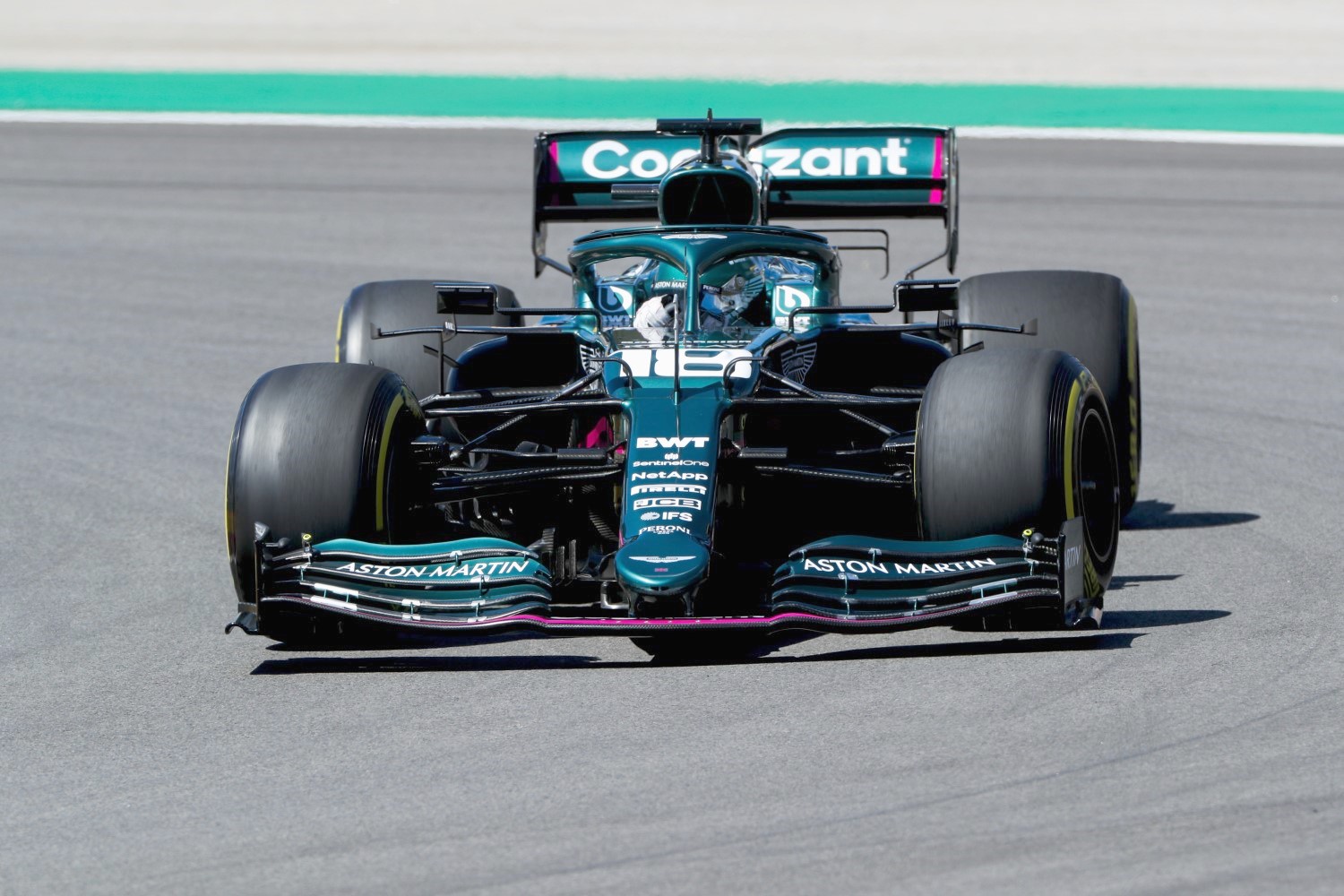 "At the moment he is the better driver with the better results and then the worse one has to take a back seat."
F1 legend Gerhard Berger, who remains a Vettel confidante, told Kolner Express newspaper: "After last season I told him (Vettel) to stop.
"If I was in his position, I would be happy to have been world champion four times and drive a classic rally sometimes or enjoy the other beautiful things that life has to offer," he said.
---
Aston Martin Formula 1 boss Otmar Szafnauer says the car limitation holding back Sebastian Vettel is a result of the aerodynamic rule changes the team is so upset
"The cure is going to come from a lot of good work in the wind tunnel, and just bringing new parts to the car in the next few races to get some of that load back that we lost at the rear," said Szafnauer.
"It's exactly where it's coming from.
"There is a path. You'll see some improvements coming at the next race, for example. Then, there'll be some other upgrades as well. It won't be the last one."
Szafnauer said that is not only creating rear instability but in Friday practice at the Portuguese Grand Prix was also inconsistent amid changing wind, with both Vettel and Stroll complaining about not being able to "commit into the corner the same way each time".
"Here in particular, it's a little bit having instability going into the corner at the rear, but the biggest difficulty is the variability in it," said Szafnauer after Vettel ended Friday practice 15th-fastest and more than half a second slower than Stroll.
"If it does the same thing, time and time again, then you can get to the limit and stay there and go a bit quicker. But when it's variable, you don't know what to expect. That's the issue.
"The more you drive a car, the more you're feeling it or with it, then the more you can predict that kind of stuff. It's just a matter of seat time."
Vettel felt in Portugal on Friday that it was "not easy to get everything together" with the changing wind but hoped more settled conditions on Saturday would help in qualifying.
"In these conditions, I was fighting the car a little bit more, so naturally [I was] a little less comfortable," he said.
"But the long runs were a bit better and a bit more time in the car is always useful.
"It's about stringing the lap together [in qualifying] and then see what we can get."