O'Ward's heart is in IndyCar while he keeps an eye on F1
McLaren boss Zak Brown made the promise to the young Arrow McLaren SP ace Pato O'Ward that he could drive a McLaren-Mercedes Formula 1 car in the Abu Dhabi F1 test in December.
Brown reiterated that point after O'Ward won the second race in Texas Motor Speedway's double-header of IndyCar action this weekend:
A deal's a deal @patriciooward – what a win! See you in Abu Dhabi later this year! https://t.co/njw2soyZFR

— Zak Brown (@ZBrownCEO) May 2, 2021
I asked O'Ward after Sunday's race, Early in your career you were aiming for Formula 1, with the Red Bull program, but it didn't really pan out. After this race you said you love INDYCAR racing. Do you still have a desire to someday go back to F1 or is this your home now?
"Man, I mean, like I said, my heart's with INDYCAR.
"It's just great racing and it's so, so competitive. I think for a driver there is nothing harder in the world. I think many drivers can agree with me that have come from Formula 1 to INDYCAR, back to Formula 1.
"You know what, Formula 1 is the peak of technology. Everybody wants to go there. If the opportunity ever came by Zak, he said there's a seat open, I want you in my team, I'd be pretty dumb not to take it because it would just be a crazy opportunity. They don't come often.
"Right now I'm focused on the job that I have right now in INDYCAR. I want to make the best of it."
I also asked him about the chances of IndyCar landing a race in Mexico given his success here.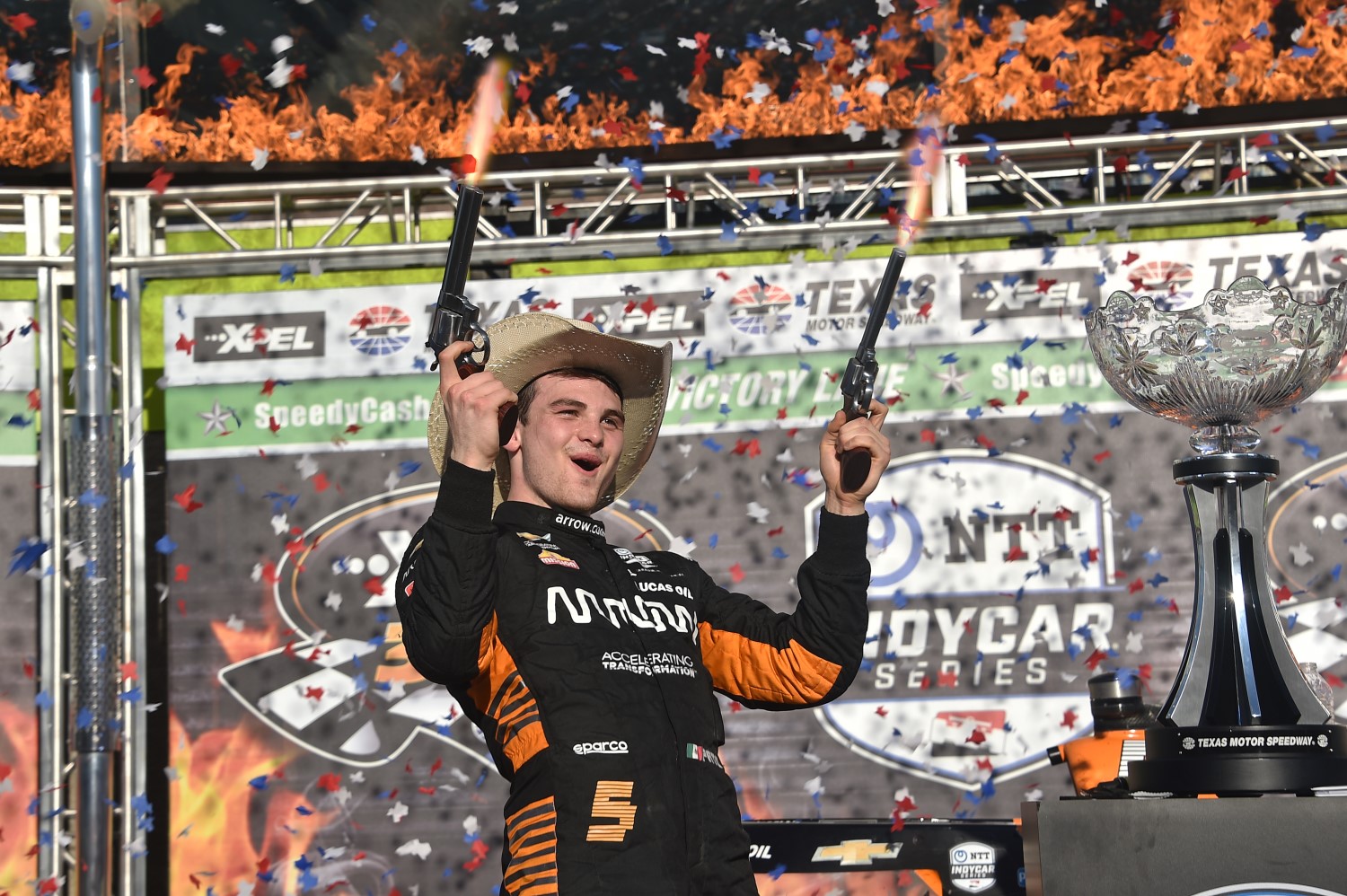 "I sure hope so," said O'Ward.
"I don't think just one win will do it. I think if we're consistently championship contenders, if we win a couple more, I think that will definitely help the chances of a bit more. That's the goal.
"I always tell everybody, If we go back to Mexico, it's going to be a sold-out event, and it's going to be awesome. We just have to get into the process as soon as we can.
"It's very special to me to represent my country. I'm the only Mexican driver racing here. I'm a competitive being. I like to win. I like to be at the front. I like to compete. I don't think there's anything better than putting your flag as high as you can. I think Dixon will say that about his country, so on.
"I'm very proud of what we accomplished and really happy that we got this all together in a way."
Mark C. Reporting for AutoRacing1.com