Rumor: Mercedes may axe Bottas before the year is out
(2nd Update)
This rumor is downgraded to 'false' today.
Toto Wolff has dismissed as "nonsense" reports suggesting he may replace Valtteri Bottas with George Russell before the end of the 2021 season.
When asked about the rumors by Osterreich newspaper, including the assertion that Lewis Hamilton is 'almost always' ahead of Bottas, the Mercedes team boss replied: "Nonsense.
"Bottas is really good – he can take on anyone in the field. And again and again he is able to drive faster than Lewis, like last time in Portimao qualifying," said Wolff.
"Lewis deserves to be world champion through being more consistent," he added.
There are also rumors swirling that Wolff is keen to put pressure on seven time world champion Hamilton to kick off his contract talks about 2022.
Asked if news on the topic will soon be forthcoming, the Austrian answered: "At the moment we are concentrating on the championship. We must not take our eyes off the ball.
"If at some point there is time we will talk about the future, but we haven't started that yet."
Finally, Wolff was asked about the obvious tension between Mercedes and 2021 title rival Red Bull – especially after the latter poached a key member of Mercedes' engine operations.
When asked about the tension, he said: "It's very simple – Red Bull recruits employees with the promise of a great future. What I always say is that the future is not clear.
"But it's quite normal to fight off-track. And the fight for the best people is constant."
Red Bull has said Mercedes heads into this weekend's race weekend in Barcelona as the favorite, to which Wolff replied: "Well, they have the crystal ball.
"The truth is that it remains a head-to-head race." (GMM)
---
May 6, 2021
(GMM) Rumors that Valtteri Bottas could lose his Mercedes seat before the end of the season do not "make sense", according to former F1 driver Ralf Schumacher.
Britain's Daily Mail newspaper quoted a team source as saying there is "unrest" at Mercedes about the Finn's performance.
"He is not up to it, which was made clearer by the job we saw (George) Russell do in Bahrain," the unnamed insider added.
Many seasoned media figures initially dismissed the reports, suggesting that Mercedes boss Toto Wolff would not use the Daily Mail for such a leak.
"The Daily Mail is not taken seriously by anyone," noted the Finnish newspaper Iltalehti.
Ralf Schumacher also played down the likelihood that it is true.
"It doesn't make sense to swap out Valtteri during the season," he told Sport1.
"Obviously he is not as strong as Hamilton, because there are only a few who are. But compared to Imola, he clearly improved in Portugal – he was on pole remember," the German added. Schumacher forgets, however, that Bottas finished over 30 seconds behind in the race.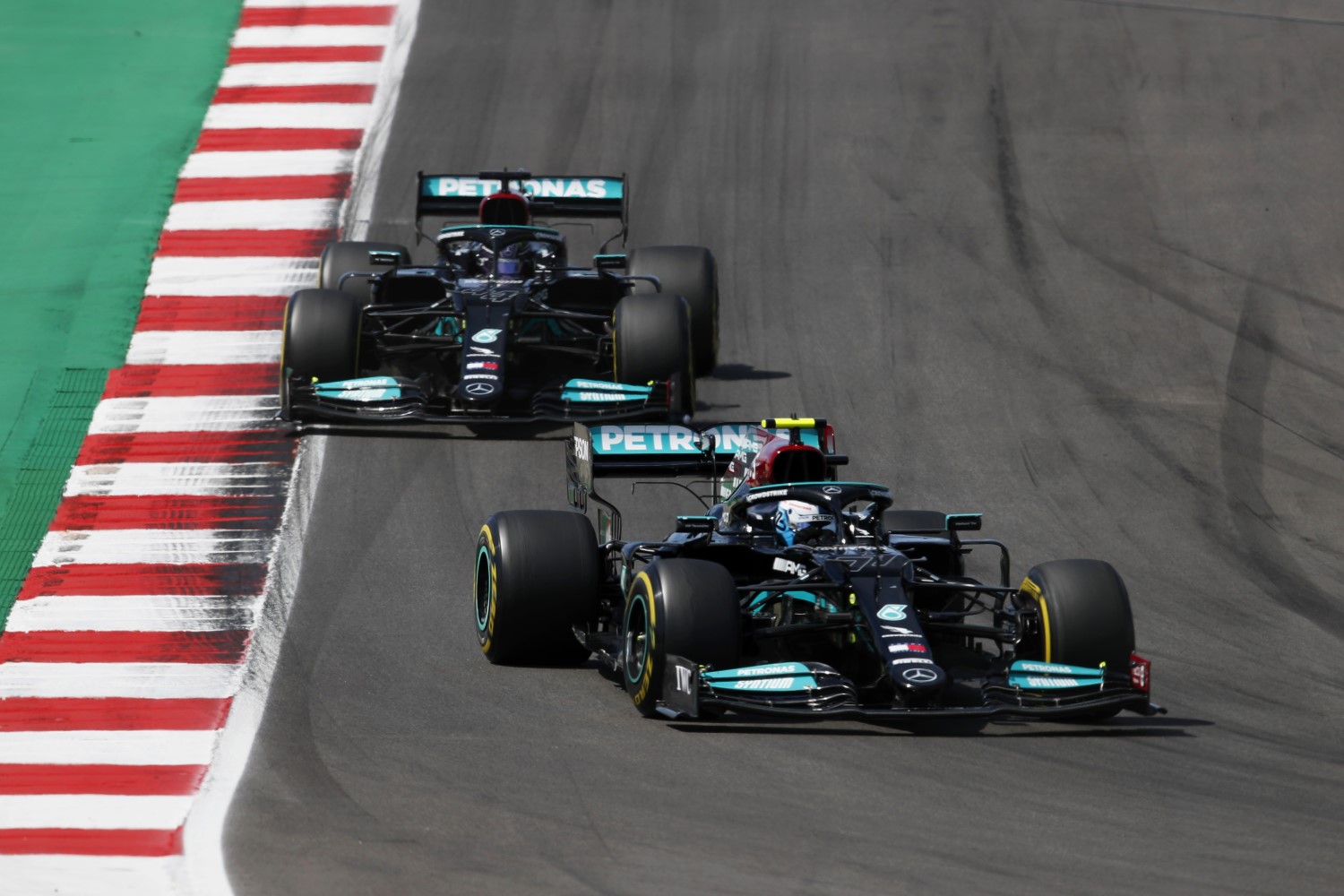 Schumacher continued: "It is still far too early in the season to be able to draw such conclusions. A swap would also bring more unrest to the team than it would solve.
"I don't think Hamilton would be happy about having Russell as a teammate either."
Even Red Bull team boss Christian Horner doubts the rumor, telling the Independent newspaper that Bottas can still "drive the car very quickly".
"Circumstances are always going to happen so let's see how things pan out, but Valtteri has done a great job for Mercedes over the last few years," he said.
"I would be surprised if they did switch Valtteri and George around mid-season."
---
May 4, 2021
Lewis Hamilton will have a new Mercedes F1 teammate before the year is out if the latest rumors are to be believed. After starting from pole in Portugal, Bottas finished a whopping 33-seconds behind his teammate and in 3rd place.
The Daily Mail have reported that after winning only nine races to Lewis Hamilton's 44, Mercedes are losing faith in Bottas and are looking to sweep in and get 23-year-old Britain George Russell into their ranks alongside Hamilton by 2022.
Bottas has been with Mercedes for five seasons and has failed to really rival or match the feats of Hamilton.
During his time with the team, Bottas has finished third, fifth and second in the Drivers' Championship, and after a poor race in Portugal that saw him finish in third after he started on pole, a Mercedes engineer, speaking anonymously, stated: "There is some unrest at the factory about Valtteri. He is not up to it, which was made clearer by the job we saw Russell do in Bahrain."