IndyCar: How Korean War Veterans Memorial Bridge wound up in Music City GP race course
Matt Crews the CEO of Music City Grand Prix IndyCar race, kept suggesting the IndyCar race should run over the Korean War Veterans Memorial Bridge in downtown Nashville.
People kept telling him no.
"I'd been turned down so many times," Crews said.
When Nashville Mayor John Cooper looked over the preliminary course plan with Crews he brought the idea up himself.
"(Cooper) asked the question, 'why aren't we using the bridge? It's our most iconic landmark,'" Crews said, noting the original plan lacked some imagination, akin to "racing around what is a scrap metal pile on the east bank of the Cumberland River."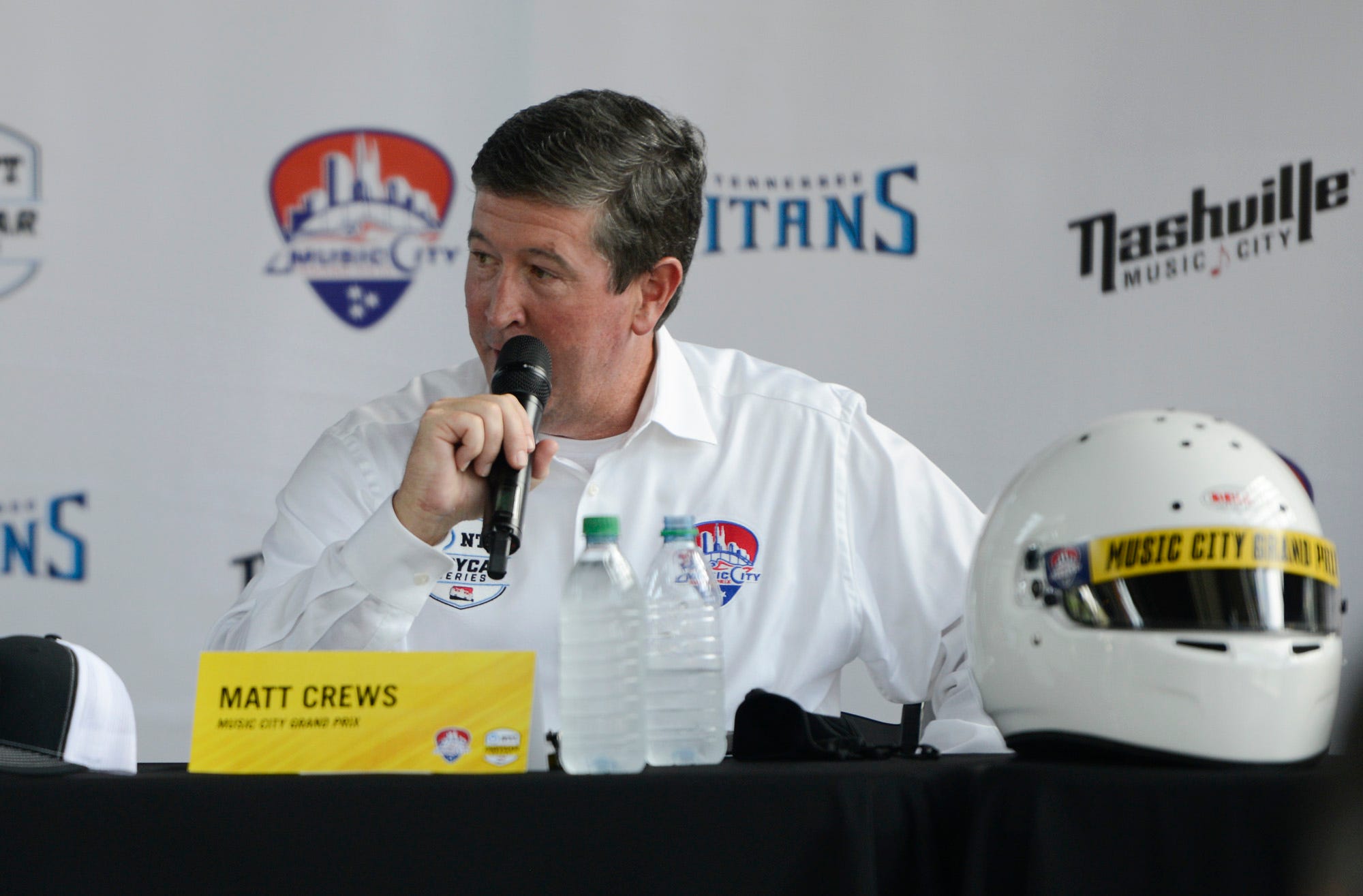 The bridge is synonymous with the downtown skyline and will give the Aug. 6-8 Music City Grand Prix the honor of being the first major sanctioned body racing event to run over a body of water, Crews said.
That was the most popular topic for Crews during a Q&A on Monday at Nashville Rotary Club's first limited in-person meeting in more than a year, at the Wildhorse Saloon downtown.
The top speed for cars on downtown streets is 200 mph, according to the latest computer simulation.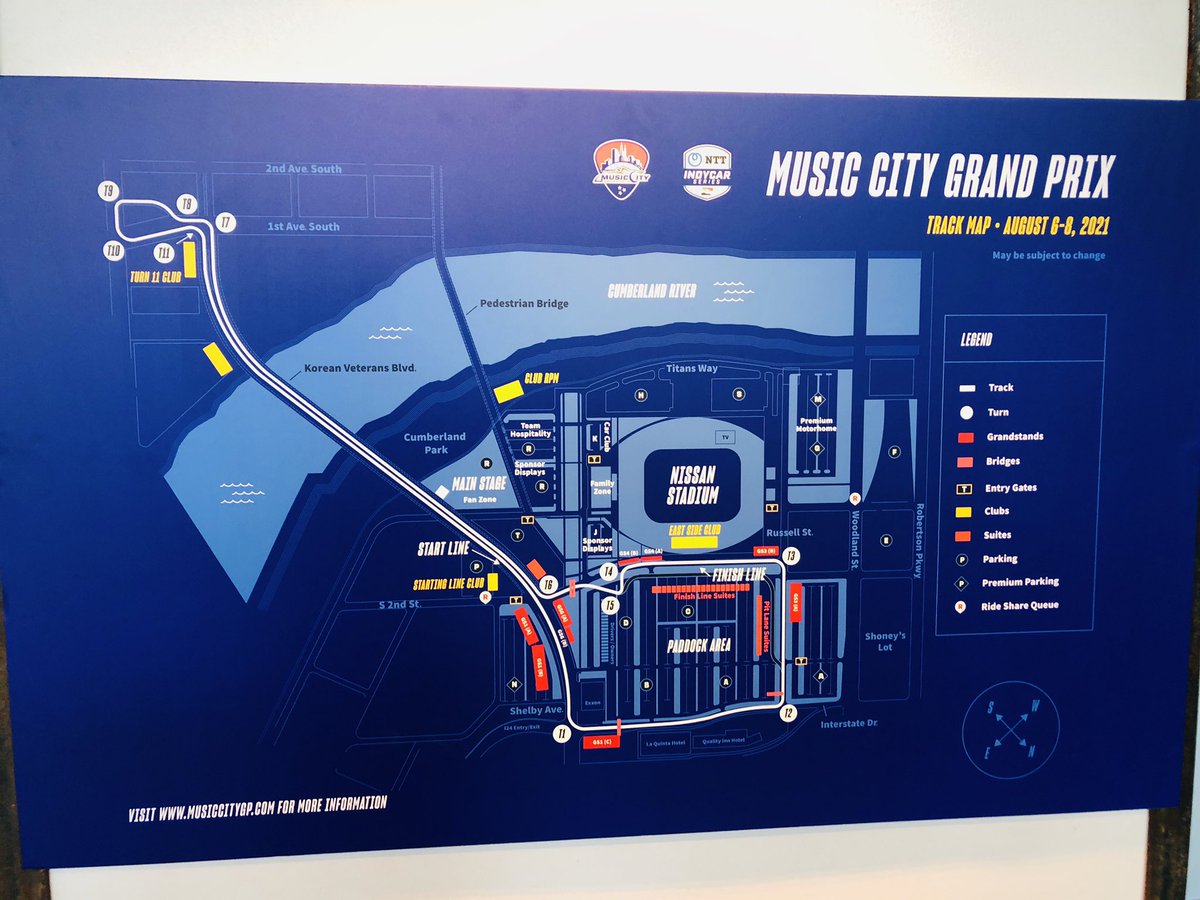 "When they go back over the bridge going back away from downtown, that straightaway is nearly 2,200 feet, which makes it the longest straight in an IndyCar race this season. They'll reach top speed right in that area," Crews said.
One Rotary member asked about safety of the drivers over the water. IndyCar and Fédération Internationale de l'Automobile, the international governing body of motorsport, work closely together on containment systems to keep cars from leaving the course.
"This is going to sound terrible, but if there was ever the thought a car could go above the fence, and in this case go in the water, you would never race," Crews said. "You'd rather it happen there than in front of grandstands of 10,000 people. Simulations have gotten really good over time. They've really kind of figured that out, knock on wood, to protect not only the drivers but more importantly the fans."
The 2.17-mile course has 11 turns that will be barricaded with 2,100 10-foot, 11,000-pound blocks with another 12 feet of fencing on top of them.  –Main Street Nashville–